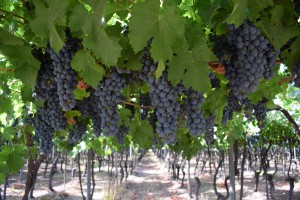 Take a walk through our Chilean Vineyards by clicking the link below.
Harvest will be here before you know it. White Grapes will start arriving in late April and Red Grapes will start arriving in Early May. See below for the list of grapes and juices we will have available this Spring.
Carmenere
Cabernet Sauvignon
Cabernet Franc
Malbec
Merlot
Petite Verdot,
Pinot Noir
Syrah,
Chardonnay
Pinot Grigio
Sauvignon Blanc
Viognier
Carmenere
Cabernet Sauvignon
Cabernet Franc
Cabernet/Merlot Blend
Malbec
Merlot
Petite Verdot
Pinot Noir
Syrah
Chardonnay
Pinot Grigio
Sauvignon Blanc
Viognier
Cabernet Sauvignon
Carmenere
Merlot
Malbec
Chardonnay
Sauvignon Blanc
Viognier
Chardonnay/Semillon Blend
Give us a call at 877.812.1137 for more details about the Spring Harvest. Or email us at sales@juicegrape.com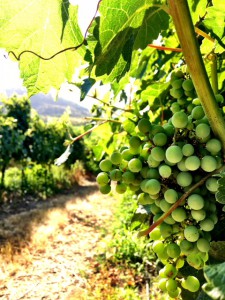 The Chilean harvest is starting soon. Verasion, or as the Chileans call it, "Enverno," began in some wine grape varieties around January 25th and most of the grapes are currently around 15 Brix. We should be seeing white grapes start to arrive around the last week in April, and red grapes start to arrive around the second or third week in May. We will be sourcing grapes from Curcio and Colchagua valleys this year.
The Curico Valley, known as the "Heart of the Chilean wine industry," and will produce some intense grapes this year. One of the steps that were put into place when cultivating this year's crop was the pruning the vines later in order to delay the plants from maturing. Our growers started pruning Chardonnay around
October 1st
and Cabernet Sauvignon around
September 20th
. This was done to help reduce the risks associated with seasonal frosts and this tactic definitely paid off as the grapes look excellent.  The Colchagua Valley is known for hearty red wines, such as Carménère, Cabernet Sauvignon, Cabernet Franc, and Syrah. It is located 100 miles south of Santiago, and is an ideal growing region for bold grapes. A little cooler than Curico Valley, but it still remains a Mediterranean climate. A great place for growing intense wine grapes that make complex and palate pleasing wines.
The crop this year looks to be of normal tonnage, but with a tighter marketplace developing around Chilean wines, grapes are tighter than previous years. Additionally, the growing season was a bit cooler than normal and harvest is expected to be about 10 days behind last year. This year's growing season should produce some intense and complex wines.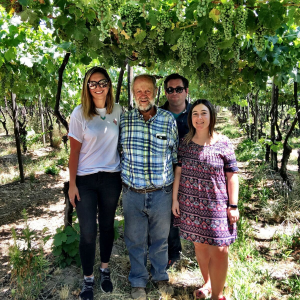 Winemaker Spotlight Interview with Manuela Astaburuaga
How did you get started winemaking? 
I'm the 5th generation viticulturist in my family so I was born between tanks and vineyards. When we were kids we played hide and seek in the tanks of the winery and we rode a bicycle among the vineyards.
When I finished the school, I decided to study Agriculture because I love the nature and live in the countryside, then in my last year of university I went to Australia to do my first vintage and I loved it. After I started to work with my family and I decided to go to France to do a Master in viticulture and Oenology.
What I love the most about Oenology is that most of the time there is a family tradition behind it. In my case my father founded the company Viña Correa Albano in 1991 but my grandfather, great grandfather, … also had their own winery Viña Astaburuaga.
Who were your wine mentors? 
My mentors where my father and grandfather. My grandfather was one of the first to broker of wine in Chile and one of the first to export wines. We also have photos of the first exportation where you can see the boats with tanks full of wines.
I really don't pay attention to the winemakers. I love to taste different wines from different wineries, valleys and countries, but I never pay attention who was the winemaker, for me is a team job.
What do you look for when you make wine? What is your general winemaking philosophy?
The most important thing is have good quality grapes. A healthy grape, free of disease, means we can start making a good wine.
In white wines the expression of aromas and acidity is really important, so we try to have long fermentations at low temperature.
In reds, the wine aging is the most important for me. It is necessary to have the micro oxygenation to soften the tannins and it is very important to limit the oxidation to preserve the fruity aromas that come from the grape.
What is the most difficult aspect of making wine? What's your biggest challenge as a winemaker?
The first thing is to have good quality grapes, for that we have to work all year.
In viticulture/oenology we say that we never have two equal years so for me the biggest challenge is to know how to react quickly in different situations as a rain or excessive heat for example can cause challenges.
What bottles of wine in your cellar are you most excited about? 
A few weeks ago, we were sorting out and we found samples of our first exportation of wine. We opened a bottle and it was really good so now that we found the bottles we take care of them the most. Also, I have a box of 12 bottles of my grandfather's wine from my year of birth that he gave to my parents at my baptism and I'm waiting for a special occasion to open it.
I don't have any favorite wines but for me the history behind the wine is very important, we cannot compare a big Chateau of Bordeaux with unlimited means with a small producer with all the adversities of nature.
In general, I enjoy more a wine from a small producer with a tradition behind them, than a wine from a big winery.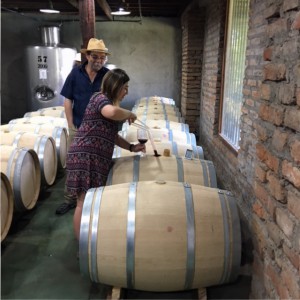 What's your philosophy on Oak and Wine?
For me the most important is oxygen in aging the wine, the barrels have porosity so they give a micro-oxygenation to the wine which is very important to the complexity and the maturation of tannins.
I use barrels, but I always try to not exaggerate because I prefer to preserve the fruity aromas over those gave from the oak.
Are you filtering your wines?
Yes and no. We have a tangential filter which is very good in preserving the quality. For our premium line, which has a minimum of 8 months in the barrel we will not filter.
Are there any new winemaking techniques or tools you'd like to experiment with?
We are thinking about implementing the pulsair system in our winery, so we don't have to us the remontage method and limit the oxidation.
What's been your greatest challenge as a winemaker?
The generational change.
Any advice for a new home winemaker? 
Have patience. We cannot rush the aging and to have complexity, sucrosity and soft tannins are important and take time.
Also, you have to have in mind that the oxygen can be the best friend or the worst enemy in the aging. Is important to have micro-oxygenation to help the maturity of wine but if it is not controlled, he can oxidize some components and be harmful to the final quality.
If you had to pick one wine to drink for the rest of your life what would it be?
I cannot pick only one wine, for me the wine depends the occasion and is important to change and try different wines.
What's your favorite wine region?
I don't have a favorite region but I loved the whites of Alsace and the Cabernet Franc of Saumur Champigny.
What would people be surprised to know about you?
I am shy and I have a very bad memory, that's why I can never remember the names of the winemakers and wineries I have tasted (that's why I always write my tasting notes).
If you weren't making wine what would you be doing?
I really have no idea!