Hello Winemakers,
We have a lot to update you on. But first and foremost – Our first loads of grapes will start to arrive the week of September 10th. Think white wine grapes such as Pinot Grigio, Albarino, Viognier, Muscat, Thompson Seedless, Barbera, and a few other early red varieties. Our first load of juice should be arriving around September 6th with limited varieties.
We are seeing Brix numbers creep up in every AVA.
Lodi: Zinderella Zinfandel should be picked around September 8th. They are currently at 18 Brix.
Suisun Valley: We are at about 16-18 Brix depending on the variety.
Central Valley: We are anywhere from 17-22 Brix depending on the variety.
Paso Robles: Pinot Noir is around 18.5 Brix.
Contra Costa: Aglianico is around 18.2 Brix
Washington State: The Pinot Noir is around 20 Brix and the other varieties are still going through verasion.
King's River: Tempranillo is at 21 Brix.
For up to date/real time information please refer to our Facebook Page – https://www.facebook.com/MustoWineGrapeCoLLC/ or email cmusto@juicegrape.com with questions.
Interested in Juice?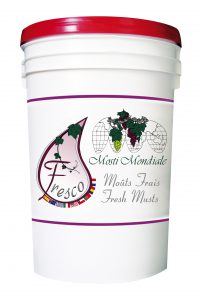 We should have our full line of juice pails by September 10th. The Fresco juices and Italian juices are set to arrive in mid-October. We will keep in touch with those who have pre-ordered. Remember Fresco juices are pre-order only.
Classes – Seminars – Events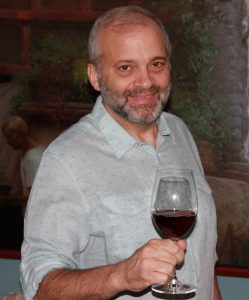 Make sure to keep track of our blog posts and Harvest Tracker..
We are looking forward to working with you this fall. Get those crushers and fermentation vessels ready, harvest will be here before you know it!
Sincerely,
The Musto Crush Crew