Temperanillo: A Spanish Grape Fit for a Queen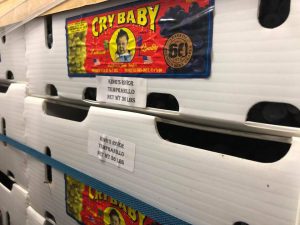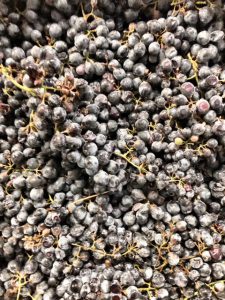 Temperanillo is an incredibly fruity and juicy varietal of wine grape that dates back over 2000 years in Spain. It is the most widely planted varietal in Spain, and the third most widely planted in the entire world (as of 2015). It is one of the oldest genetically traceable grapes in Spain and has been called the Noble Grape of Spain. Its grapes were often used in wine production for the noble class of the country, as well as for religious purposes. The conquistadores brought the grape to South America in their travels, further popularizing the varietal. While the name Temperanillo may sound unfamiliar to some winemakers, it is the primary grape in Rioja blends, a name often more popular to the consumer.
              Temperanillo is famous for its direct and lush strawberry flavors. It has a bit higher level of acidity, really bringing out the bright strawberry and plum flavors. The grape has a thicker blue-black skin with a colorless interior. Limited skin contact at crush can generate a nice rosé, embracing the acidity and berry flavors of the wine. Prolonged skin contact throughout fermentation will generate the traditional, full bodied red. Temperanillo can stand as a full-bodied, fruity red on its own or can work well with other varietals in blends. To create a traditional Rioja blend, Temperanillo should be the largest percentage of the blend, coupled with varietals such as Grenache, Carignane, Merlot, or Cabernet Sauvignon. The wines can either be blended at crush or post fermentation, the latter giving the winemaker more finite control over the blend. Using yeast strains CLOS or VRB, which are isolated from ancient Spanish wineries, will help to enhance the overall structure and mouthfeel of the wine, helping the winemaker to recreate a traditional Rioja blend. The VRB yeast specifically, will also help to promote those lush fruit forward characteristics that the varietal is known for. The use of Opti-Red and Booster Rouge as supplemental yeast nutrients will help to secure color and tannic structure. Oak may be supplemented at fermentation to help preserve the grape tannins and then also added later to add flavor during the wines' maturation process.  We always advise to use a complete nutrition program throughout fermentation, including the use of Go-Ferm, Fermaid O, and Fermaid K. This will help avoid any stuck fermentations and off aromas.  Temperanillo, as most reds, will benefit from malolactic fermentation.
              Temperanillo is a versatile, early ripening varietal with a long history of contributing to great wines. From its origin in Spain, to its travels and proliferation in the New World, its fruity legacy has carried on creating wines fit for royalty or for adventurous winemakers, like us.
Check out these Videos of our Tempranillo being Crushed & Pressed!
IMG_2640_Tempranillo Crush_Musto Wine Grape_Winemaking
IMG_2641_Tempranillo Press_Musto Wine Grape_Winemaking
by the Winemakers at Musto Wine Grape