National Donut Day Donut & Wine Pairings
Happy National Donut Day! What better way to celebrate than pairing those tasty round treats with some wines that allow you to unlock a whole new world of flavors?! Let's get to it.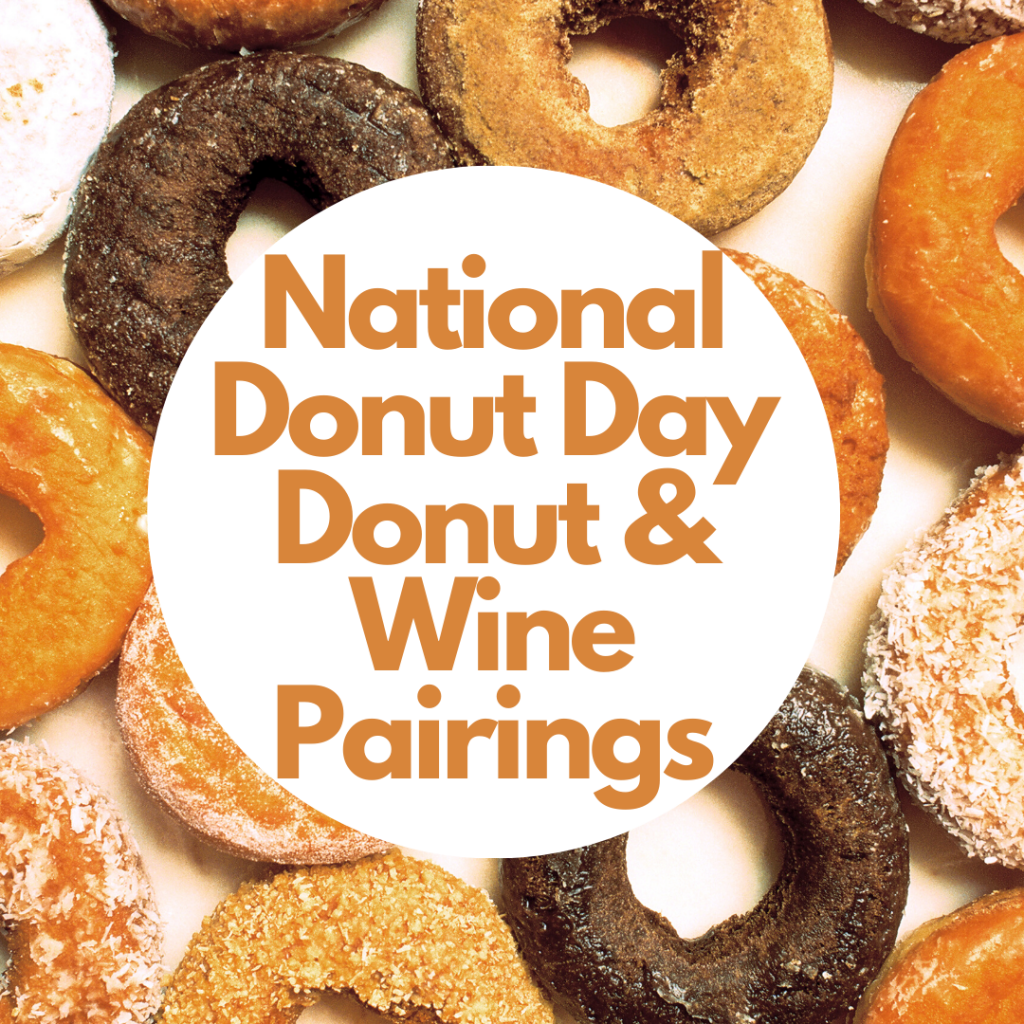 First we'll start with a classic, the chocolate frosted donut with sprinkles!
Prosseco is the perfect pairing for this donut. The airiness of the donut lounging underneath the decadent frosting is a match made in heaven with this bubble-filled wine. The sugary frosting brings out the sweetness of the Prosecco. For Connecticut residents, try Donut Crazy's Chocolate Frosted Sprinkle Donut! They have multiple locations in CT ranging from West Hartford to Branford.
Next, how about a jelly donut? Yes please.
Rosé and a jelly donut, specifically one with raspberry jelly filling, compliment each other extremely well. The bitterness of Rosé softens when you pair these two together, giving the raspberry flavors the center stage. At the same time, the wine mutes the sugary sweetness of the donut's sugar coating, making it one elegant bite! We recommend once again Donut Crazy's Powdered Jelly Donut, because they're just that good!
Now the plain jane glazed donut, an underdog in the donut world. Simple yet total donut perfection.
Grab some Chardonnay for this one – the underlying hints of vanilla and toffee in the donut go perfectly with the same flavors in the wine. Chardonnay manages to bring out these flavors in this donut rather than mask them. Despite the sweetness of the donut the Chardonnay remains smooth! Grab your glazed donut from Neil's Donuts in Wallingford, a donut goldmine in CT!
Last but certainly not least, the double chocolate glazed donut. A chocolate lover's saving grace.
Finding the right wine to go with Chocolate can have you standing in the wine isles for a while pondering of which one will go best, but we'll make it easy for you: Syrah. The bold double chocolate between the cake and the frosting of this donut pairs perfectly with the dark, jammy, fruit-forward flavors of Syrah. This pairing will give you a boozy chocolate covered strawberry vibe, how can you resist?! Pick up some Krispy Kreme Glazed Chocolate Cake Donuts for this pairing, yes we said donuts as in multiple donuts, get a whole dozen because one will not be enough. We speak from experience.
We wish everyone a happy and yummy national donut day!