How to Host a Wine Tasting at Home or Online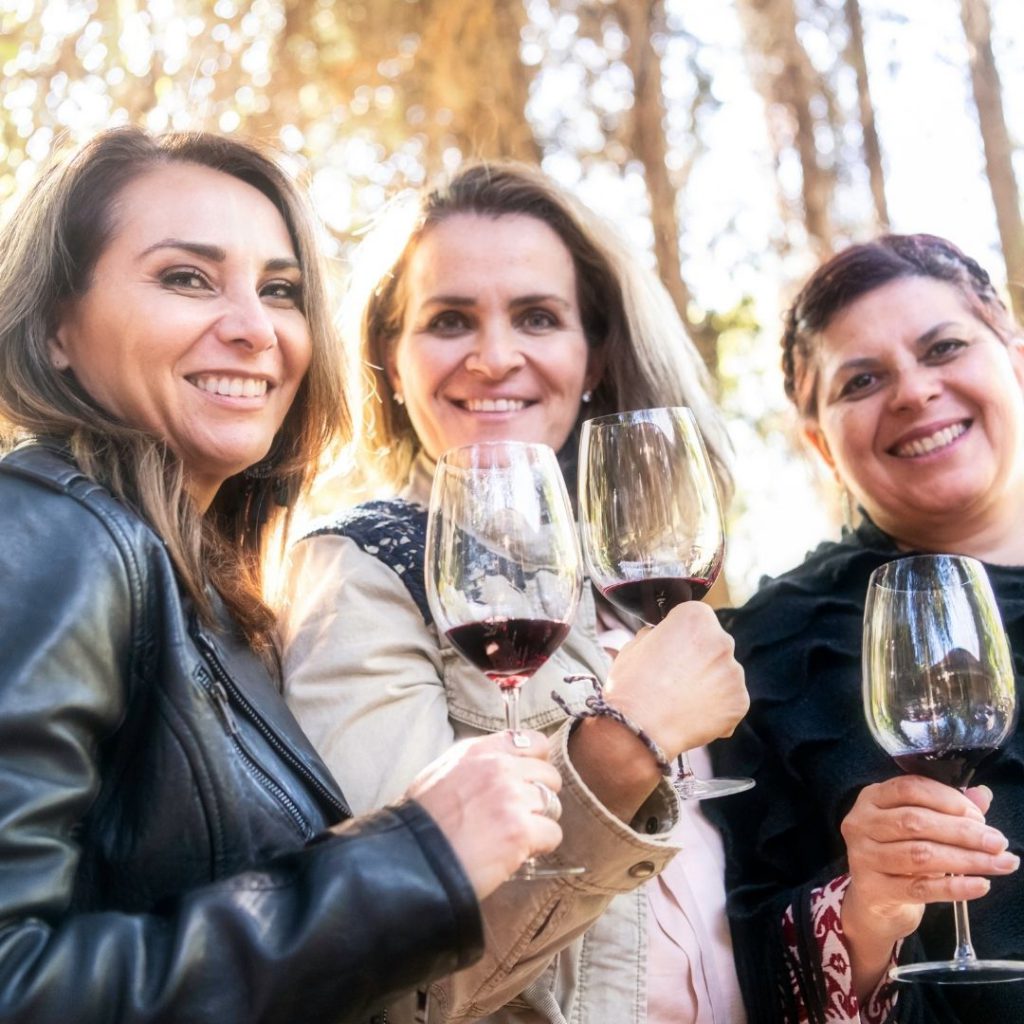 Have you ever wanted to do an at home or virtual wine tasting? It's fun and easy. Here are a few steps to help you plan your next tasting either in person or virtually.
1) First — Get Your Supplies:
• Wine – at least two different ones
• Glasses for all who are attending in person
• Notepads and pens to write down tasting observations
• Water
• Snacks – think cheese and crackers
• Plenty of spaces for people to sit
2) Practice Tasting Wine:
Spend about 20 minutes looking, smelling, seeing and tasting wine. Take a look at this video to help you understand the steps to tasting wine that you can share when leading your own tasting.
3) Do a Comparative Tasting
Here are a few different choices for such a tasting:
• Same Wine / Different Region – i.e. A Cabernet Sauvignon from France and one from California
• Same Wine / Different Winemaking Method – Chardonnay; one that is oaked and one that is unoaked
• Same Wine / Different Price Point – Does price matter? Try one under an agreed upon price point and one above that number for the same wine
• Different Wine / Same Style – Pick a wine style (see all 9 wine styles here) and find a varietal wine within that style to learn what you might like
• Different Wine / Same Region – Pick a region like Napa or Tuscany and choose two wines that are from that area but made differently
4) Zoom/Virtual Tasting
If you can't host one in person, make sure you let your audience know what comparative tasting type you are doing and what wines they will need to follow along online. Do advise them of having glassware available, water, snacks and a comfy place to sit to try the wines as well as having a pen and paper handy to write down notes that they have as they taste. And make sure people turn on their cameras and microphones or have access to the chat feature so you can all interact and discuss your experiences as you taste the wines.
5) Make it fun
You can purchase wine tasting notepads from a source such as Wine Folly or create your own by searching Google for wine tasting and seeing what samples are out there that you can make at home.
It's all about the adventure to learn more about wine! What kind of wine tasting will you host? Or, if you've hosted a home wine tasting, how did it go? Do you have tips for others? Did you know Musto Wine Grape has Virtual Winemaking Classes? Head over to WinemakingInstructions.com to check out our virutal classes on wine making, wine blending, and more!
Written by Michelle Griffis aka the Nutmeg Nose for MWG