So how can you start making your own wine from South African juices? Follow these 10 Easy Steps (for fresh juice) and you'll be on your way!
Choose a South African variety that speaks to you.
Come to Musto Wine Grape and pick up your pail of juice.
Bring it home, pop open that lid, and add 1/4 tsp potassium metabisulfite to it. Add pectic enzyme if you're going to (5 drops per gallon of juice). Give it a stir.

Allow it to come up to room temperature – we're talking 60 degrees or so.
Choose your fermentation vessel: will you keep it in pails or ferment in a carboy or demijohn? Make sure everything is clean and sanitized. *Be sure there is enough room to account for fermentation foaming*
If you are going to add fermentation tannins or additives (like oak dust, Booster Rouge, Booster Blanc) you can add that now. *Note: do not add tannins such as FT Rouge within 8 hours of adding enzyme*
Pitch the yeast once the temperature has reached at least 60F. Yeast strain choices will vary depending on the juice you choose – ask a winemaker at Musto Wine Grape for a strain recommendation for the varietal you're making. Follow the yeast starter directions explicitly. Be very careful of temperatures, never adding yeast if there is more than a 18 degree difference between the yeast starter liquid and the juice.
Carefully monitor the fermentation by checking Brix levels daily. Add yeast nutrients as needed if you choose to do so.
If you are adding malolactic cultures to your wine, you may also chose to do this at 1/3 Brix depletion. If using a malolactic nutrient (Opti-Malo Plus) with the bacterial culture, hydrate the nutrient in a separate container from the bacteria and add to the must directly before the addition of the bacteria. Follow all directions on the bacteria and nutrient packets explicitly.
When the fermentation is complete, rack off the lees and continue aging. Many South African wines are aged with oak – if you choose to do this, you can do so in oak barrels or with oak alternatives (such as chips or staves).
Want to read more about making wine from Fresh Juice? Check out this blog post.
Can I make my own? Musto Wine Grape Company is here to help you make the wine of your dreams! The Spring South African winemaking season starts in late March, early April. Secure your winemaking grapes or juices and give us a call at (877) 812-1137 to speak with one of our Musto Crush Crew members. We can get you set up with everything you need and provide customer support along the way to ensure your success!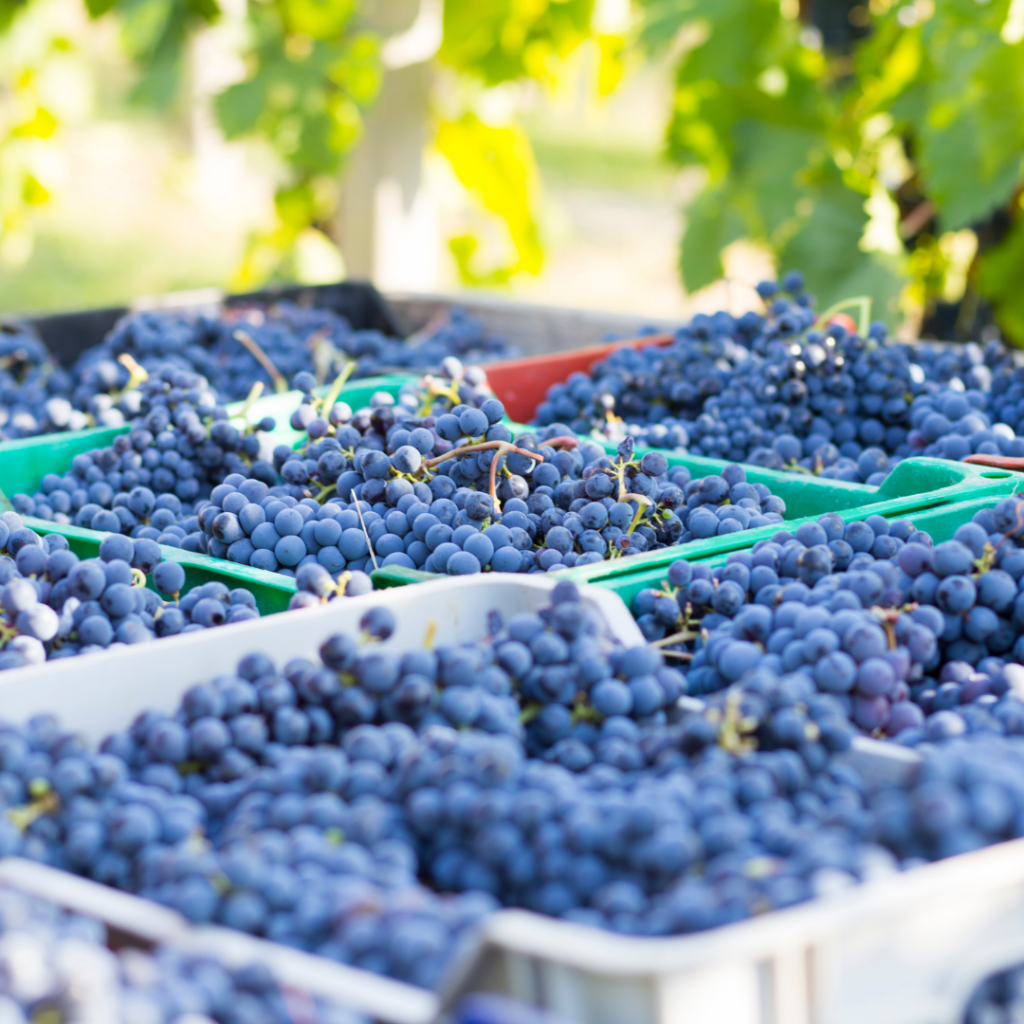 Dear Winemakers,
It's Spring time! And you know what that means…. South African and Chilean Season!! We are so excited to get winemaking again. Below is a list of all our Spring Offerings this season. Please feel free to reach out to us via email at sales@juicegrape.comor via the phone at 877-812-1137 with any questions or to make an order.
2023 Spring Grape Offerings:
South Africa: Pinotage
Chile: Cabernet Sauvignon, Cabernet Franc, Carmenere, Malbec, Merlot, Petite Verdot, Pinot Noir, Syrah, Chardonnay, Pinot Grigio, Sauvignon Blanc, and Viognier
Musto's 2023 Spring Juice Offerings:
South Africa: Shiraz, Merlot, Pinotage, Cabernet Sauvignon, Semillon, Chardonnay, Pinot Grigio, Chenin Blanc, and Sauvignon Blanc.
Chile: Cabernet Sauvignon, Cabernet Franc, Carmenere, Malbec, Merlot, Petite Verdot, Pinot Noir, Syrah, Chardonnay, Pinot Grigio, Sauvignon Blanc, Viognier, and Muscat.
Crush/Destemm is Back!
We will be crushing and destemming again this year! However, there is a minimum order of 24 cases of Spring grapes. This will give you 6 pails of must, and about 20+ gallons of juice to work with.
Winemaking Classes:
Have you heard about our new Facebook Live series? Frank Renaldi is teaching free classes on Musto's Facebook Page once a month. Each month Frank picks a topic to chat about and go live with a presentation, plus a q&a period. Usually scheduled on a Thursday night, make sure to keep an eye out for them. The next one will be Thursday March 30th at 7:00PM. Feel free to send Christina suggestions for future topics.
How do you access Facebook Live? It's easy. Go to Musto's Facebook Page on the given date/time, and Frank's class will automatically popup on your screen. There you can ask questions in real time. We hope you enjoy this series and look forward to bringing you more information to help you make your favorite wine!
Don't forget that you can always access Frank Renaldi's online classes via our sister site WinemakingInstructions.com.
Winemaker Hours:
One of our on staff Winemakers -Sam Lee will be in the store and available for questions on Tuesdays and Fridays from 8:00AM-4:00PM. If you want to speak to a winemaker in person, make sure to stop by and see Sam! You can also email him at winemaker@juicegrape.com.
Store Hours:
February Hours:
Mon-Fri: 8:00AM-4:00PM
Sat-Sun:  Closed
Looking forward to working with you all this Spring!
Cheers!