Cold soaking, also known as pre-fermentation maceration, is a winemaking technique that is widely used in the production of red wines. It involves holding crushed red grapes at a low temperature and takes place before fermentation.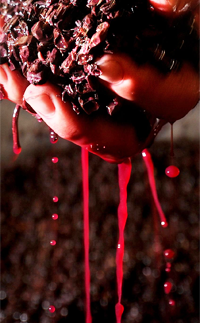 Why should I be cold soaking?
Cold soaking red grapes such as Pinot Noir, Cabernet Sauvignon, Merlot, and more has many benefits. The aim of a cold soak is to extract more aromas, aroma intensity, and color from the skins of the grapes. In red wines, it makes for a more intensely fruity and deeper-colored wine; but it also makes for a fuller wine with increased palate weight. For example, in Pinot Noir, cold-soaking extracts the softer, more supple tannins to help produce a silky mouthfeel. It also helps emphasize the lush fruit notes like dark cherry and plum. Yum!
But wait; there's more: Firstly, time in a cold soak, even a brief one, lets a winemaker get a much better handle on the fruit at hand, enough time to get a tank thoroughly mixed, time for any raisins in the fruit to reveal their sugars, time to get more trustworthy readings on basic wine chemistry than the numbers grabbed in the rush of fruit delivery. And second, extracting some goodies early in the cycle leaves open the option of pressing slightly early and working off the last few Brix in barrel, again minimizing the influence of nasty seed tannin.
How do I do it?
It is important to maintain a chilled temperature because if the must gets too warm it can begin fermenting. To properly cold soak, you need to maintain a temperature of about 35-45 degrees Fahrenheit. This could be difficult for home winemakers without a chiller system. Try using dry ice or ice tubes ser in the wine to the wine as cold as you can. Remember, the point of the low temperature is to be sure the yeast cannot get started.
This is usually done for about 5 days, though the length of time varies according to the winemaker's goals and the grape variety. You should add enzymes to help the extraction move along, and sulfur dioxide to inhibit unwanted microbial activity. Using inert gas to prevent oxidation is also a great idea. Inert gases, known as carbon dioxide, nitrogen, and argon are necessary for winemaking. They are used to supplant air in places where air could come into contact with the wine.
Need help with cold soaking your grapes?
Musto Wine Grape Company is here to help. Give us a call at (877) 812-1137 to speak with one of Musto's Crush Crew members. We're here to provide you with the best quality wine grapes, juices, and equipment, as well as the support to ensure you are successful in making the wine of your dreams!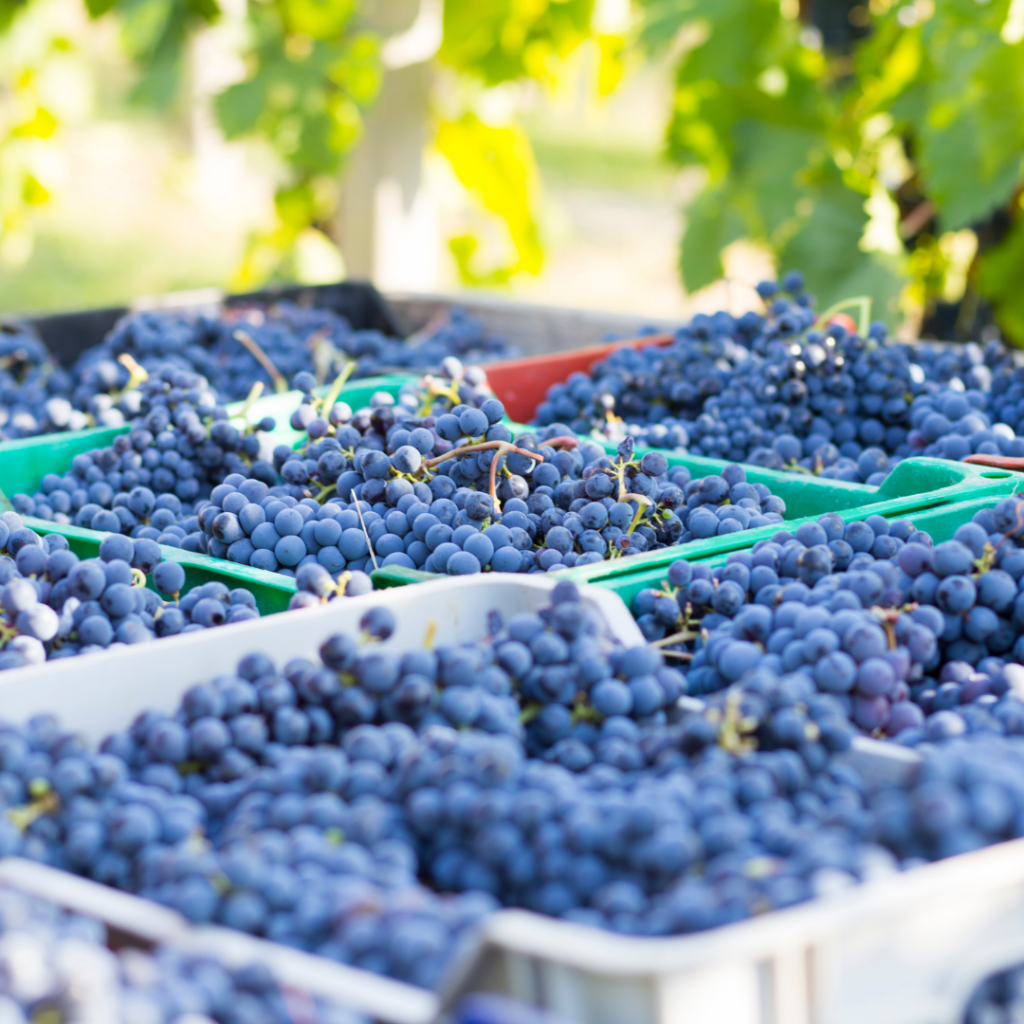 Each case of wine grapes from Chile is 18lbs. Depending on the grape variety, you should yield about 1.5-2 gallons of must per case.
However, keep in mind that certain wine grapes are "juicier" than others. For example, Syrah is considered a "juicer" grape than a Cabernet. If you look closely, you can see the difference in the shape of the berries. The Syrah grape has more of an "egg" shaped berry to it. The Cabernet is more of a circle shaped berry. The berry size, climate, soil, and vineyard practices will all help determine how much juice is produced in each berry, and the berry intensity.
Usually each case of 18lb wine grapes will yield about 1.25-1.50 gallons of finished wine.
That equates to about 7 bottles of wine.
Other factors that influence how much must and/or juice you yield per case:
How your rollers are positioned in your crusher destemmer
How much you press after fermentation is completed
How much wine you loose during racking
If you barrel age your wine
If drink a lot of wine during bottling
Keep these topics in mind when you are deciding on how many cases of grapes you want purchase versus how much wine you want to make. If you ahve any questions do not hesitate to reach out to us via email (sales@juicegrape.com) or phone (877-812-1137).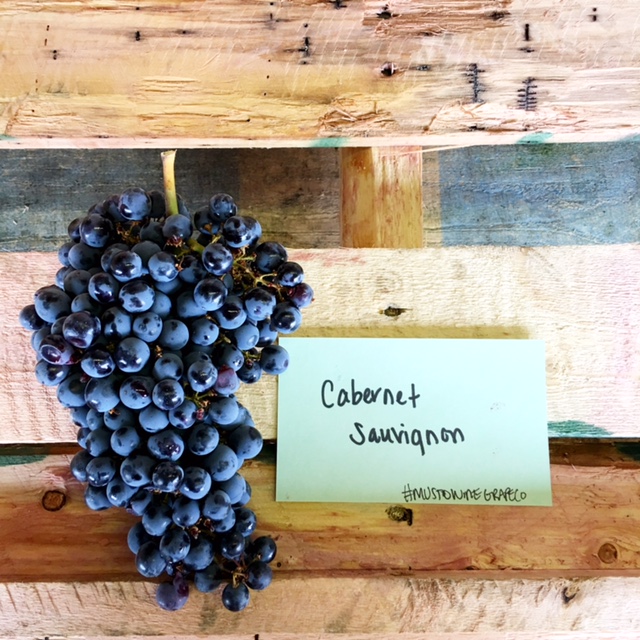 Cabernet is King, no matter the region. At MWG we are grateful to be able to bring in Cabernet grapes and juices frrom Chile for wineries and home winemakers. Cabernets from Chile are very bold with notes of blackberry, casis, and plum. The tannins are medium to medium plus on the palate make this a great wine to enjoy with a steak or a hearty meal. Introducing oak into this style of wine only helps create more complexity on the palate and finish. Some winemakers also blend thier California Cabernet with thier Chilean Cabernet to create an "International" Cabernet Wine. There are lots of fun things to try when making Cabernet from Chile!
Crush Cabernet grapes into a sanitized bin or tub. (Each 18lb crate will make 1.25 gals of finished wine).
Apply 50ppm of

Potassium Metabisulfite

and stir well. Allow to sit for 8-12 hours.
Apply .5ml of Color Pro Pectic enzyme per box diluted into a 10% solution with water to the must and stir. Allow to sit for another 8-12 hours.
Mix

Booster Rouge

, FT Rouge, and Opti-Red, with spring water until it is the consistency of pancake batter and pour over top of crushed grapes. Mix in well.
Add rehydrate

CSM yeast

(1g/gal) with

Go Ferm

rehydration nutrient and warm water. Allow to sit for 15 minutes and pour over top of crushed grapes.
Punch down grapes 3 times per day throughout the duration of fermentation and monitor temperature and Brix levels daily. Use a hydrometer to test sugar content in a strained juice sample. Make sure the temperature does not exceed 85F.
One day after adding the yeast, add Fermaid O, mixed with spring water in to the pancake batter style slurry. Dump into grapes during a punch down.
After the depletion of 1/3 of the Brix (when the Brix level is between 16-11), add

Fermaid O

that is mixed with spring water into the pancake batter style slurry. Dump into to grapes at a punch down.
Add Malo-lactic bacteria the same day as the Fermaid K. If you are using liquid cultures, just pour over the grape must and mix. If you use the dry cultures, rehydrate them in warm spring water according to their specific directions, utilizing any rehydration nutrients recommended.
When the Brix have dropped below zero, press the wine into a sanitized tank, carboy, or demijohn. Make sure the vessel is topped up all the way to the top of the neck and sealed properly with a

bung

and airlock.
Rack after 48 hours and then again in a week. Allow MLF to complete before adding sulfites.
Allow the wine to age and rack it every 2 months and add sulfites when racking.
Recipe by the Winemakers at Musto Wine Grape
Interested in making your own wine? Musto Wine Grape Company is here to help! Musto's New England's largest supplier for home winemaking products and services. Visit juicegrape.com or give us a call at (877) 812 – 1137 to learn more.
What kind of wine should you pair with your salmon, and why?
It mainly comes down to how you prepare the salmon that really determines what wine to pair with it. Salmon is a fatty fish, so it needs a stronger wine to stand up to it. It has rich fats, making a bitter and acidic wine a good general match. Salmon itself is not acidic, but those rich fats work well in place of acidity, and if you add a citrus glaze it would make the acidity in the wine harmonize better. Salmon is naturally mild but also vibrant, its actually able to work well with many different kinds of flavors.
Deciding on a wine to go with your Salmon can be complex because of all the different options in the types of salmon and how it's prepared, so we decided to include various types of combinations because everyone has a different taste and preference!
Pairing Wine with Salmon and how it varies with various preparation methods
It's not usual to pair a sweet wine with salmon, though a sweet glaze can call for a semi-dry wine. Reach for a rose or even a semi-dry Riesling, as both have enough lift to help enhance the sweet glaze but also pair the sweeter elements to the glazed salmon.
Reds, whites and even a rose can work as long as they are low in tannins and higher in acidity. A fuller white wine works well with pan fried salmon which becomes heavier and firmed when prepared this way.
Heavier salmon dishes like smoked salmon or ones with creamy and buttery sauces can call for a sparkling wine. Sparkling wines have the ability to lift up those heavier flavors and textures. For smoked or grilled salmon, try a prosecco. Because the acidity will pull the rich flavors of the salmon, it will also lift the heavier smokey flavors too. For a cream sauced salmon dish, grab some Pinot Grigio. This is a dry wine with a smooth finish and has the perfect amount of structure to complement but also add a textured layer to the creamy dish.
For baked or poached salmon, a classic dry wine with medium body and high acidity like a Cabernet Sauvignon from Sonoma would be an excellent pick. This is a medium bodied red wine with heavier levels of acidity but also a smooth, fruity finish making it a great option. Also, wine aged in barrels can have a real punch of flavor which would further enrich the already rich, natural fats and fresh flavors of the salmon.
Want to make your own wine to go with your next pairing?
Musto Wine Grape Company is here to help. Give us a call at (877) 812-1137 to speak with one of our Crush Crew members to get you on track to making the wine of your dreams!
When you are first starting out in the wine-tasting world, you come face to face with the intensity and complexity of certain wines as you taste them. One of the things that your palate will start to recognize is the thickness and texture of the wine in your mouth. We identify this mouthfeel as the body of the wine. It can be difficult to explain a wine's body because it is not as obvious as sweetness or acidity.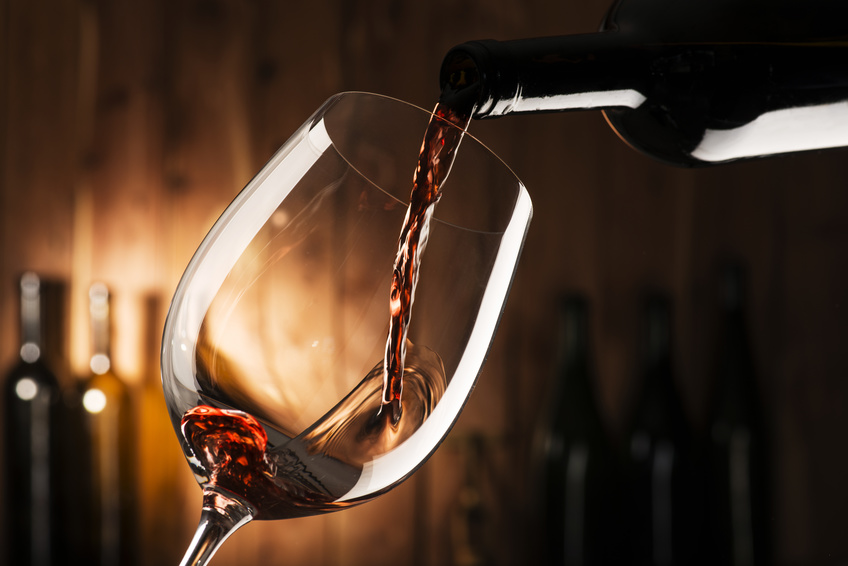 The body of wine can be described in three ways:
When the body of a wine is light, think of drinking a glass of water. It's thin, goes down easily, and is smooth.
When the body of a wine is medium, think of drinking a glass of skim milk. The consistency is thicker, but not too thick, and sticks around in your mouth a little longer.
Lastly, when the body of a wine is full, think of drinking a glass of whole milk. This would be the thickest, with the longest-lasting finish.
Light-bodied wines
Light-bodied wines are light and delicate on your palate making them popular during the summer because they are crisp and refreshing.
Medium-bodied wines
These wines are known for being "in-between" because there is no true cut off for where they actually sit on the tasting spectrum. Sometimes they can be more light-to-medium bodied, or they can be medium-to-full. These wines are usually the best to pair with food because they have the perfect balance of tannins and acidity.
Full-bodied wines
These robust and powerful natured wines are bold. These would include deep red wines and ports, and these characteristics come from their skins which are packed with tannins. If you taste a full-bodied wine, you'll notice it leaves a coated finish in your mouth.
What gives a wine its body?
Tannins, sugar, and acids all contribute and determine the overall body of a wine. Something that can help you determine the body of a wine is its alcohol level. Alcohol adds to the intensity and thickness of a wine. The more alcohol that wine has, the heavier it becomes and the bigger mouthfeel it offers.  The grape itself determines the body, starting in the skins. Thick-skinned grapes like Cabernet Sauvignon contain a lot more extract than Pinot Noir, which is thin-skinned. Production methods also impact the weight of the wine as well, say if the wine was oaked. White wines tend to be much lighter than red wines, but there can be fuller-bodied white wines – like buttercream chardonnay.
Can I make my own?
Musto Wine Grape Company is here to help you make the wine of your dreams! The Spring Chilean winemaking season starts in late April, early May. Secure your winemaking grapes or juices and give us a call at (877) 812-1137 to speak with one of our Musto Crush Crew members. We can get you set up with everything you need and provide customer support along the way to ensure your success!
What is Cabernet Sauvignon?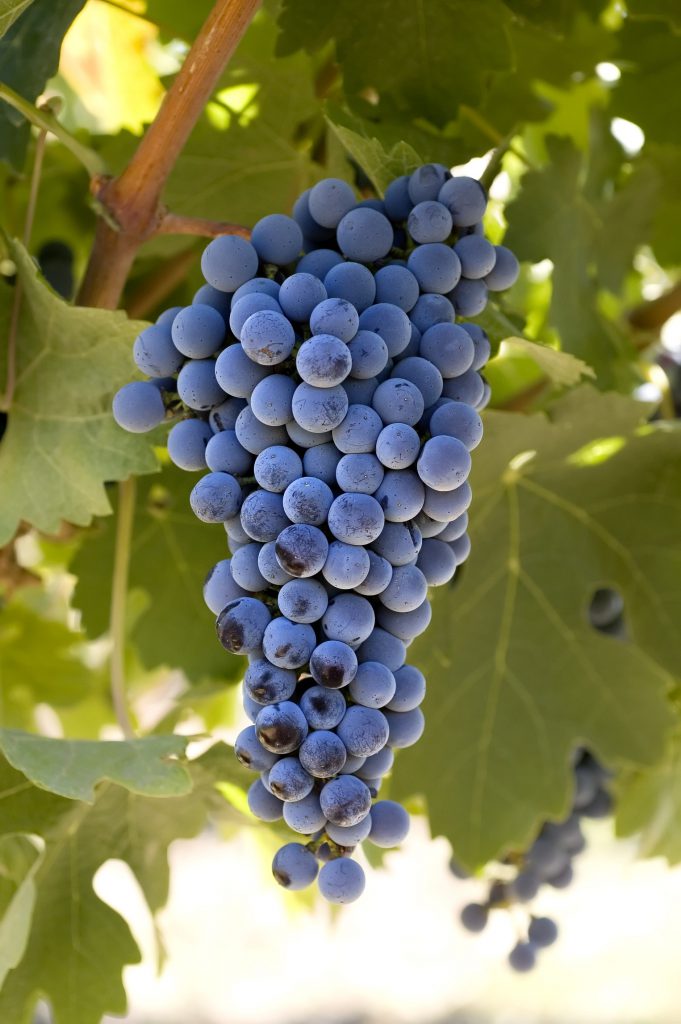 Known as the king of red grapes, Cabernet Sauvignon enjoys the same regal status in California as it does in its native home of Bordeaux, France. Californian Cabernet Sauvignon tends to be more fruit-forward and mellow, with rich dark fruit notes. The most common aromatic and flavor components found in this varietal are plum, black cherry, blueberry as well as warm spice, vanilla, black pepper, and tobacco. Aside from being known for its dark color and full body, it's known for often being over 13.5% in alcohol content. The average alcohol content of a Cab from California floats around 14.5%. At Musto Wine Grape we carry a variety of Cabernet Sauvignon grapes from multiple AVAs in California, as well as all of the yeasts, nutrients, and equipment you'll need.
What kind of yeast should I use when making Cabernet Sauvignon?
*Note that full expression of the desired characteristics for any of the following yeast strains is based on proper care and feeding if the yeasts, along with using quality fruit and good winemaking practices. It is also strongly recommended that Go-Ferm and Fermaid-K are used as well as temperature management throughout the entire fermentation. As always, if you need assistance with any part of your winemaking process, do not hesitate to reach out to us at sales@juicegrape.com or give us a call at (877) 812-1137 to speak with someone who can assist with any product recommendations, procedures, or problems.
BM45 yields a big mouthfeel, notes of cherry liquor, rose petal, jam, plum, berry as well as earthy and spicy elements. It offers color stability and helps to minimize vegetative characteristics.
BDX is an all-around great choice for berry, plum, and jam characteristics. It has a moderate fermenting rate and offers good color retention. By re-enforcing existing tannins, it develops structure in the wine. Because of this, we advise to not use with unripe fruit.
RP15 emphasizes the berry aspects of the fruit, along with color stability, increased mouthfeel, and agreeable tannins.
D254 yields a big mouthfeel and rounds tannins as well as intense fruit. It has a focus on berry and jam characteristics, but more so of dried fruit than fresh. It's also great for color stability and adds body to blends.
D80 offers big volume and fine grain tannins. It is great for encouraging more positive tannin intensity to a blend.
Where do you source your Cabernet Sauvignon from?
We offer Cabernet Sauvignon from multiple AVA's within California and Washington:
Lanza-Musto Vineyards in Suisun Valley, CA (Valley, 169, 15, and Koch)
Mettler Family Ranch in Lodi, CA
Napa Valley, CA
Washington State (Clone 33)
Sonoma County, CA (Chalk Hill)
Amador, CA
King's River, CA
Paso Robles, CA
Central Valley, CA
Is there a certain winemaking procedure specific to Cabernet Sauvignon?
You can follow our Red Wine Grape Procedure which you can find here, if you are using juice you can find the procedure here and if you are using frozen must, here. The procedure is standard for making red wines, but using the proper yeasts and nutrients specific for Cabernet Sauvignon and consistent monitoring will have the biggest impact on your final wine.
Where can I buy grapes, juice, or must?
At Musto Wine Grape Company, all red grape varieties are available in 36lb cases, in frozen must by request, or in 6-gallon fresh juice pails. For Sterile Juice options that can be shipped year-round and without refrigeration click here.
Finally, if you need the best options and equipment suited for you and your winemaking goals, email sales@juicegrape.com or call (877) 812 – 1137 to speak with one of our Musto Crush Crew members who can help. We are here to provide all of the winemaking products you need to make the wine of your dreams, as well as the customer support to ensure your success!
Different Clones of Cabernet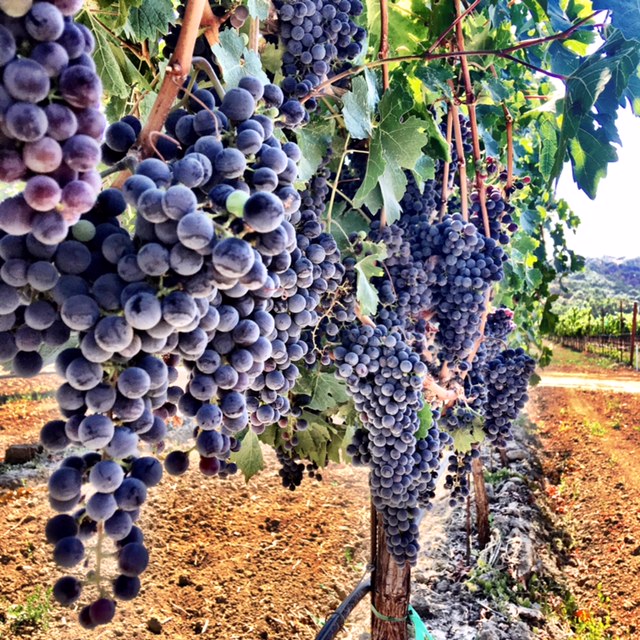 Many winemakers use clones of grapes like painters use different pigments of color, as a way to make things more interesting. There are many different clones of Cabernet Sauvignon and everyone is trying to create a Cabernet that is delicious and surprising all at the same time. Below I've outlined our most requested and popular clones of Cabernet Sauvignon that MWG currently sells. I hope this helps shine some light on the differences between Cabernet clones and why we source them for you.
Cabernet 169:
Cabernet 169 is a French clone that came to the US and was planted by UC Davis in 2003. Since then, it has been gaining popularity in all the major Cabernet growing regions, especially on Mount Veeder. It has good berry size, high vigor, and a well-balanced acid to sugar ratio. The wine can be higher in alcohol depending on the winemaking style. It was created to produce a big and bold Cabernet with intense complexity. The color is a vibrant, deep red. The mouth feel tends to be bold and linger. This grape is definitely for the adventurous winemaker.
Available in Grapes or Frozen Must by request from Suisun Valley, CA and Candy Mountain, WA. *limited supply – please pre-order
Koch Cabernet:
The Koch ranch Cabernet is farmed on incredibly rocky soil. The soil absorbs most of the moisture therefore producing a more intense fruit. This ranch is only 8 acres and produces a wine that is lush but does require at least 2 years of aging. Please reserve your cases as soon as possible. MWG always sells out of the Koch Cabernet.
Available in Grapes or Frozen Must by request from Suisun Valley, CA *limited supply – please pre-order
Cabernet 15:
This Cabernet Clone originates from Aquitcuine, France (South East France, Bordeaux, largest grape region in France). It is known for its high yield, high levels of Anthocyanins (attributes to aging and color), and high tannins. The wines are described as having raspberry, cherry, plum, and cocoa notes. It has an intense body and is structurally solid. Definitely an age worthy Cabernet.
Available in Grapes or Frozen Must by request from Suisun Valley, CA *limited supply – please pre-order
Clone 8:
The Clone 8 Clone was one of the most popular plantings in France and then the US in the 1990's. From our research, it has been said that it was one of the plantings that came to California in a suitcase. Clone 8 is a strong Cabernet producer that yields about 6 tons to the acre. The wines have great fruit characteristics, deep color, good sugar to acid ratio, strong tannins, and are structurally sound. Cabernet from this clone can be created to drink young or age.
Available in Grapes or Frozen Must by request from Suisun Valley, Lodi, Central Valley, Sonoma, and Paso Robles.
Available in Juice from California.
Clone 337:
Clone 337 is best known as one of the premier French clones. It is similar to the Dijon clones and gives good yield, small intense berries, and very fruit forward flavors. These wines create a lush mouthfeel, have deep color, and intense dark fruit, chocolate, and intense tannins. Age in French or Hungarian Oak for an extra shot of intensity and depth.
Available in Grapes or Frozen Must by request from Lodi, Central Valley, and Paso Robles.
Clone 33:
The Clone 33 Cabernet is an early ripening Cabernet Sauvignon. It loves sandy soils and thrives in Washington State. Similar to Clone 169 it produces good sized and well balanced berries. Wines created from Clone 33 are usually robust and bold like Cabernet 169 wines.
Available in Grapes or Frozen Must by request from Washington State
For more information regarding the Fall Harvest please feel free to contact us at sales@juicegrape.com or give us a call at 877-812-1137. We are looking forward to helping you with your next great wine!
A White Wine Drinker's First Shot at Tasting Red Wines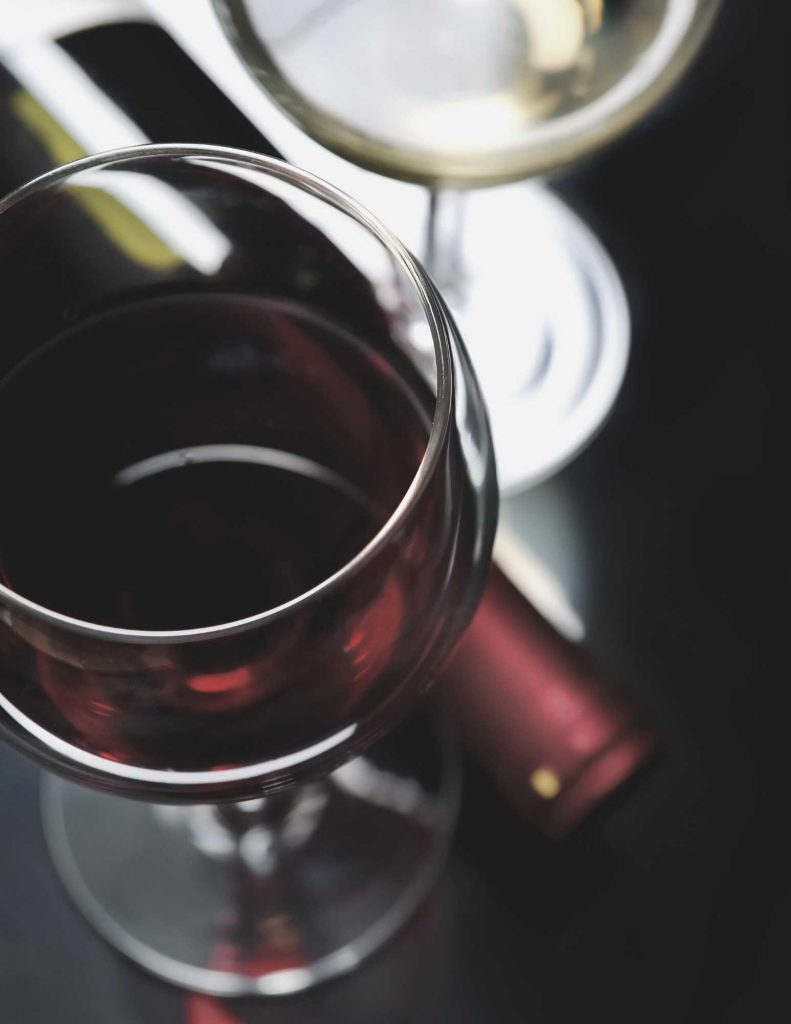 Christina has given me a few bottles of wine to stretch my tasting abilities and educate my nose and taste buds. Here's how it went! My go-to's have always been a sweet white or rosé, I haven't really ventured out with reds mostly because the first red I had was gross and I figured all red wines were like that. I was definitely wrong! Note, I am a beginner at tasting red wines so these are very amateur notes.
The first wine Christina gave me to try was a 2018 Sonoma Cabernet Sauvignon.
Ashley: I smell cherry the most, with kind of a plumy smell, and maybe prune; but cherry was the first thing I smelled.
Christina: Great! Next time think about what kind of cherry – Black cherry? Red cherry? Ripe cherry?
Ashley: It has a nice deep purple toned color to it and has no floaters.
Christina: Good, the browner the tinge of the wine the older the wine is.
Ashley: There's no carbonation or fizz – I'm used to the wines I drink having bubbles or a little fizz to them.
Christina: Good! Fizz really only happens if the wine wasn't taken care of or if it is a sparkling wine.
Ashley: It makes my mouth pucker at first but doesn't leave my tongue dry for long, it goes away quickly.
Christina: If you salivate that means the wine is high in acid, if it dries out your mouth that means tannins are present. Sometimes people use the word "pucker" referring to both. Next time try to think about what is causing that feeling? Is it the salivation in your mouth like if you just tasted a bitter lemon, or is it the drying out of your mouth/chalky feeling in your mouth?
Ashley: Alcohol is pretty high!
Christina: Glad you picked up on this! Most Cabernets from Sonoma and Napa California are higher in alcohol.
Ashley: Kind of tastes like a Cigar.
Christina: That usually has to do with barrel aging or growing region; you find this characteristic a lot in red wines from Chile and Argentina. If you find it in a CA wine it's usually due to barrel aging in a heavy toasted barrel.
Ashley: I pick up black pepper but it's not strong.
Christina: I'm glad you thought about the type of pepper. That's great. Try to be as specific as you can be.
Ashley: It's easy to swallow but gives a hot feeling in my chest, kind of like if you drank something hot with cinnamon.
Christina: That is an indicator of high alcohol. Good job picking up on that!
Ashley: Kind of a charred taste, like eating the black burnt part of a marshmallow or pizza crust.
Christina: This has to do with the aging process of this wine. It sounds to me like it was a little "tight" and could have been laid down for a few more years so the balance of fruit and earth could shine through. Great specific description of what you tasted.
Ashley: It's not something I would drink on a regular but it wasn't terrible.
Christina: Great, you are figuring out what you like. Think about what type of food you would have this with and if it would change your perception of the wine.
Next was a 2015 Cabernet Sauvignon 169.
Ashley: This one gave a rush of burning through my nose upon first sip and swallo2. It reminds me of the sensation you get when you burp through your nose
Christina: This means it's got a decent amount of alcohol in it.
Ashley: I definitely taste black pepper with this one; it's very smooth, smoky and earthy. Kind of when you eat a vegetable right out of the garden without washing it and it has like dirt on it haha!
Christina: Haha those are good descriptors!
Ashley: It doesn't seem to be too high in tannins, after a few sips my tongue started to dry out, but right off the bat I didn't feel much dryness.
Christina: This means the tannins were balanced, soft, and supple.  That's a good thing for red wines.
Ashley: I also got black cherry and plum in this one, though it is dry it kind of gave me the impression that it was going to be slightly sweet, because it smells like it but it definitely was not sweet.
Christina: This happens a lot with dry red wines; you get sweet notes on the nose but not on the palate. Good job picking up on the fruit aromas!
Ashley: Overall this is the first red wine I didn't hate and would actually drink again! I definitely see myself enjoying it with a steak for dinner.
Christina: Wow that's great!
The last wine I tried was a 2018 Chilean Malbec.
Ashley: Very earthy, I got that same dirt taste from the cab but it's way more prominent with this one.
Christina: Good descriptors!
Ashley: It's also very dry, significantly drier and higher in tannins than the cab 169. It dried my tongue out on the first sip and kind of made my throat feel dry too.
Christina: Perfect! Now you know the difference between medium/balanced tannins and high tannin wines.
Ashley: I do pick up on a black pepper, and get some licorice, some bitter blackberry as well. But the dirt taste is what my mouth captures first and sticks throughout the whole experience.
Christina: Okay good observations and descriptors!
Ashley: I wasn't a fan of this one because the dirt taste was all I could focus on.
Christina: Good! You know now that you don't like high tannin earthy wines.
Reflection
The Cab 169 from Suisun Valley, CA definitely left an impression on me and I am going to explore with other wines from the similar region and see what else I can take a liking to! Overall this was a fun experience and I look forward to experimenting and broadening my wine horizons. A big thanks to Christina for being an awesome teacher, it's looking like I'll be a pro at tasting and winemaking in no time!
If you are interested in wine tasting and help with developing your palate, do not hesitate to reach out to us at Sales@JuiceGrape.com, or by calling us at 877-812-1137. At Musto Wine Grape we are always searching for ways connect with you and help you along in your winemaking and wine loving journey.  We offer a wide variety of products, services and classes to help you create a wine you love and assist you in being able to experience the way wine was created to be experienced!
For updates on harvests, educational tutorials and more, follow us on Instagram and Facebook.
Washington state is producing some of the best wine grapes around.
A combination of a long growing season, perfect climate, and know-how on the part of the state's growers have led this region to grow world class fruit. At Musto Wine Grape we carry some delicious Washington State wine grapes, including Cabernet Sauvignon, Cabernet Franc, Merlot, and Pinot Noir.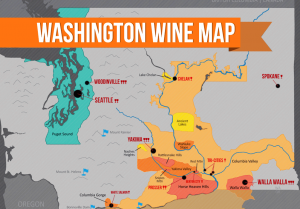 What to expect from Washington fruit
Structure, bright red fruit, great tannins, concentrated flavors.
Where is our Washington fruit from?
We source from Rattlesnake Hills (notable for its elevation, which is higher than most other WA AVAs), Wahluke Slope (ripe and full bodied wines full of varietal character hailing from one of the driest and warmed WA locations), and Red Mountain (known for growing some of the state's most highly acclaimed fruit, known less for its New World ripe fruitiness and moreso for its big, rich, terroir-driven resulting wines).
Yeast recommendations are as follows:
D80 – for big, structured reds
D254 – bring out ripe fruit, jam, and cedar notes
RP15 – to bring out red fruit and mineral notes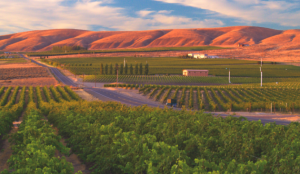 Fermenting recommendations
Consider adding FT Rouge or oak dust to function as your "sacrificial tannins."  Using tannin additives during fermentation can help the grapes themselves to retain their tannin which in turn helps to sustain the resulting wine's structure and color. Adding fermentation tannins do not add oak flavor – so if you do want to oak your wine, you would do that during the aging process.
Washington fruit is known for being lower in YAN so be sure to make some nutrient adds if need be. Try Fermaid O and/or Fermaid K
Are you excited to work on your Washington state grapes? Reach out with any questions you may have about the grapes you purchased through us at Musto Wine Grape!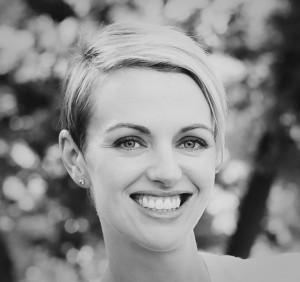 How did you get started winemaking? What first attracted you to winemaking?
I grew up in the Cape Winelands and studied Viticulture and Oenology at Stellenbosch University. I love the process of winemaking, the chemistry of it. Wine is a living thing and it is wonderful to be able to make something with the potential to be enjoyed for years to come as it grows and matures in the bottle.
What do you look for when you make wine? What is your general winemaking philosophy?
It is all about the grapes, get the best grapes possible and make sure you have the basics right, but don't try to over engineer the process.
What is the most difficult aspect of making wine? What's or biggest challenge as a winemaker
You are working with nature so you cannot predict what's to come in a season and every season has its own challenges. I think the most difficult are seasons where the vines are stressed, be it from high temperatures or wet weather that can increase risk of fungal infections in the vineyard.
Are you filtering your wines?
There is a movement toward unfiltered wines, especially as consumers become more educated and willing to accept a little sediment in the bottle. I do prefer to filter my wine, but use the most coarse (largest micron size) filter available. Basically just to give the wine a rough polish as it goes into the bottle.
Are there any new winemaking techniques or tools you'd like to experiment with?
They aren't necessarily new tools, but you can achieve a lot with good use of enzymes and tannins at vinification. I like to cold soak my grapes before fermentation; you get the benefit of good color and flavor development without the harsh tannic extraction that happens after fermentation (when alcohol is present).
What's your favorite wine region?
Many different regions excel at specific varietals, which is part of what makes wine exciting, you can have a Syrah from South Africa; Australia and France and all three can be fantastic but also completely different in style.
We want to give a BIG Thank you to Grettchen for answering our winemaker questions and we look forward to meeting her in person on April 2nd. We would like to invite all of our winemakers to meet her Monday April 2nd from 1:00-6:00PM at our Hartford, CT Location. Grettchen will be speaking about her vineyards and favorite winemaking practices. RSVP to Christina at cmusto@juicegrape.com. This event is FREE to join and we would love you bring in some wines that you have made for Grettchen to try. Looking forward to seeing you all on April 2nd!