It's time to break out those cozy drinks by the fire!
The Musto Crush Crew loves a boozy cocktail and we wanted to share a few of our favorite holiday recipes. Try one, try all, or add your own spin to these delicious holiday drinks.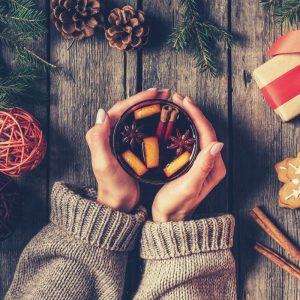 Mulled wine has been called "The Winemaker's Hot Toddy". It delivers delicious wine flavors with a hint of spice. A great drink for the winter months.
Link to recipe: http://blog.juicegrape.com/index.php/2018/12/the-winemakers-hot-toddy-mulled-wine/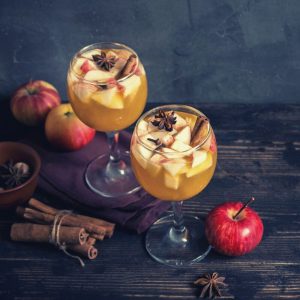 We tried a delicious fall Sangria recipe and it delivered! We loved it so much we are making it for our next winter party. Give it a try, Sangria isn't just for the summer time.
Link to recipe: http://blog.juicegrape.com/index.php/2019/11/rose-autumn-sangria-recipe/
A Latin spin on eggnog, we are obsessed with this creamy liquor drink. Notes of nutmeg and a little zing of rum will put you in the holiday spirit.
Link to recipe: http://blog.juicegrape.com/index.php/2019/11/coquito-recipe/
Musto Wine Grape Company is here to help! We are New England's largest supplier for home winemaking products and services. We can get you set up with all of your juice, grape and equipment needs and have you on track to making your own perfect pairing for next fall!
Visit juicegrape.com or give us a call at (877) 812 – 1137 to learn more.
We look forward to hearing from you!
Who doesn't love a delicious holiday cocktail? Over the years the Musto Crush Crew has helped Coquito makers find the perfect bottle to display their creation. Coquito is a Puerto Rican holiday drink. It is a delicious blend of sweetness, nutmeg, and a little zing of rum.  You and your guests won't be disappointed when you try out this tasty holiday drink. For the month of November, in honor of Coquito season we are offering 10% off select wine bottles. Click HERE for more details. Below is our suggested recipe. We hope you enjoy it!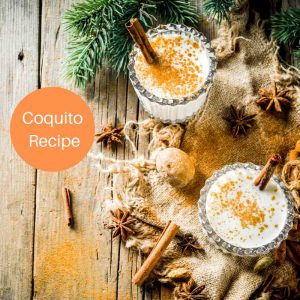 Ingredients
2 – 14 ounce cans condensed milk

2 – 14 ounce cans evaporated milk

2 – 14 ounce cans coconut milk

4 ounces pure vanilla extract

1 teaspoon ground cinnamon

½ teaspoon nutmeg

14 ounces white Puerto Rican rum
Directions
Combine all ingredients into a blender and mix until well combined.

Transfer mixture into glass bottle (1 gallon-sized or 3 liter-sized) and refrigerate overnight.

Serve in a glass of your choice and top with a sprinkle of ground cinnamon.

Once you create your delicious Coquito check out Musto's wide selection of wine bottles. Coquito looks wonderful when gifted in a Frosted Bottle, Standard Clear, Standard Green, and more!
recipe via The Latin Kitchen