2023 Chilean Winemaking Harvest Update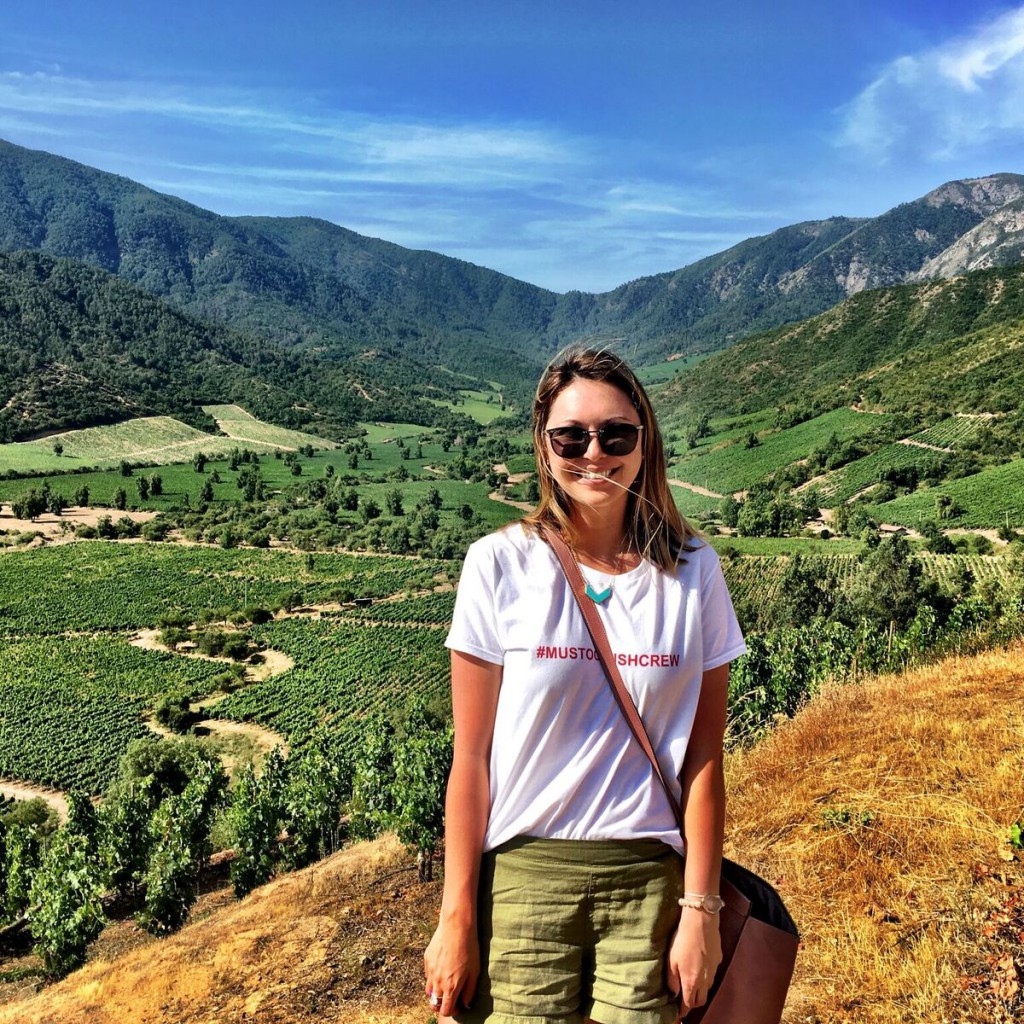 {above photo from our trip to chile a few years ago}
Hello, Winemakers! It's time to get ready and prepped for the Chilean grape and juice arrival. The Chilean Winemaking Season starts in early April and ends in May. Our growers have planned to start harvesting white wine grapes around March 15th and red grapes around March 23rd. Once on the boat, we will have a better update on delivery timing.
Musto's 2023 Chilean Offerings:
Chile Grapes: Cabernet Sauvignon, Cabernet Franc, Carmenere, Malbec, Merlot, Petite Verdot, Pinot Noir, Syrah, Chardonnay, Pinot Grigio, Sauvignon Blanc, and Viognier
Chilean Juice: Cabernet Sauvignon, Cabernet Franc, Carmenere, Malbec, Merlot, Petite Verdot, Pinot Noir, Syrah, Chardonnay, Pinot Grigio, Sauvignon Blanc, Viognier, and Muscat.
Chilean Viticulture:
Chile is the same latitude as northern California! Chileans can grow many different types of grapes here, just like in California. The cooling influences they receive from the Pacific Ocean, the Andes Mountains, and the warm and plentiful sunshine attributes to their wine-growing success. Their warm Mediterranean climate helps the grapes to ripen. The Humboldt current, flows up from Antarctica, along the Chilean coast, pushing the cool air inland by the wind patterns. This cooling effect helps cool off the grapes while they mature. Colchagua and Curico Valley both benefit from this ocean influence, which allows these regions to produce grapes from fertile soil for wines that are gaining premium reputations.
The Curico and Colchagua Valleys have some of the best soils in Chile, composed of mostly sand, clay, decomposed granite, and volcanic-alluvial. These regions only receive around 23.3 inches of rainfall per year and little to no rainfall during their summer months. The grapes are safe as harvest approaches, and the weather ensures that the grapes are fighting for water and creating a more intense fruit.
What are Brix?
The harvest is based on sugar levels in the grapes. This information comes from a simple measurement called degrees brix (also known as specific gravity). It's important because it tells us how much water is present in our must (the mixture of crushed grapes and yeast starter). The lower this number is, the more concentrated or "dry" your wine will be when finished fermenting. The ideal Brix levels for red wines is 23-25 Brix, and for white wines 21-24 Brix.
How are the grapes harvested?
The grapes are handpicked. The pickers walk through rows of vines looking for clusters of ripe fruit to cut off with long-handled knives called "cortadores." They then gently place these into plastic tubs where they're carried back to trailers parked nearby–a process that takes place over several days (usually during the morning). Once all of this has been completed successfully, we begin our shipping process!
How do you know when to harvest the grapes?
The wine grape harvest is based on sugar levels in the grapes: if they're too low you can't make good wine; too high and it will taste too sweet and you'll most likely have a stuck fermentation. Each month/week/and as harvest nears, day – the grapes are sampled in the field to see if they have reached their optimum levels yet.
Shipping from Chile to MWG…
Once the grapes arrive at port they are sent to Musto Wine Grape Co. and we unload them into our coolers. Everything is shipped in a refrigerated container and never breaks the cold chain. This ensures that the high quality of the fresh Chilean products are intact. After they arrive it is time for you to pick up your grapes and/or juices and get winemaking!
2023 Chilean Harvest Update:
The Chilean crop looks excellent this season. We are hoping to see the Chilean grapes and juices arrive at around 23-25 Brix, very sweet and juicy. Arrival dates look to be somewhere at the end of April / early May depending on the type of winemaking grape/juice. Give us a call (877-812-1137) or email us at sales@juicegrape.com with any arrival questions.
Fun Fact About Chile: Chile produces more than 1 million tons of grapes every year!
Chilean wine making is a time-honored tradition, and the results are worth it! This will be 18+ years of Musto Wine Grape working with our Chilean vineyards and every year the wines created get better and better. We hope you enjoyed learning about the Chilean wine-making season. It's an interesting process that requires a lot of work, but in the end, it pays off with delicious wines!
For more information on making wine from Chile check out these blogs posts:
Can I make my own? Musto Wine Grape Company is here to help you make the wine of your dreams! The Spring South African & Chilean winemaking season starts soon! Secure your winemaking grapes or juices and give us a call at (877) 812-1137 to speak with one of our Musto Crush Crew members. We can get you set up with everything you need and provide customer support along the way to ensure your success!
Hello Winemakers,
We have a lot to update you on. But first and foremost – Our first loads of grapes will start to arrive the week of September 10th. Think white wine grapes such as Pinot Grigio, Albarino, Viognier, Muscat, Thompson Seedless, Barbera, and a few other early red varieties. Our first load of juice should be arriving around September 6th with limited varieties.
We are seeing Brix numbers creep up in every AVA.
Lodi: Zinderella Zinfandel should be picked around September 8th. They are currently at 18 Brix.
Suisun Valley: We are at about 16-18 Brix depending on the variety.
Central Valley: We are anywhere from 17-22 Brix depending on the variety.
Paso Robles: Pinot Noir is around 18.5 Brix.
Contra Costa: Aglianico is around 18.2 Brix
Washington State: The Pinot Noir is around 20 Brix and the other varieties are still going through verasion.
King's River: Tempranillo is at 21 Brix.
For up to date/real time information please refer to our Facebook Page – https://www.facebook.com/MustoWineGrapeCoLLC/ or email cmusto@juicegrape.com with questions.
Interested in Juice?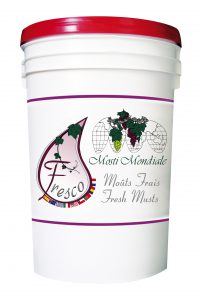 We should have our full line of juice pails by September 10th. The Fresco juices and Italian juices are set to arrive in mid-October. We will keep in touch with those who have pre-ordered. Remember Fresco juices are pre-order only.
Classes – Seminars – Events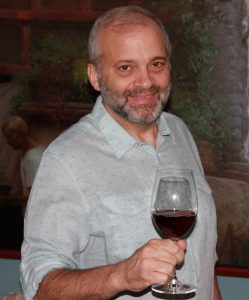 Make sure to keep track of our blog posts and Harvest Tracker..
We are looking forward to working with you this fall. Get those crushers and fermentation vessels ready, harvest will be here before you know it!
Sincerely,
The Musto Crush Crew