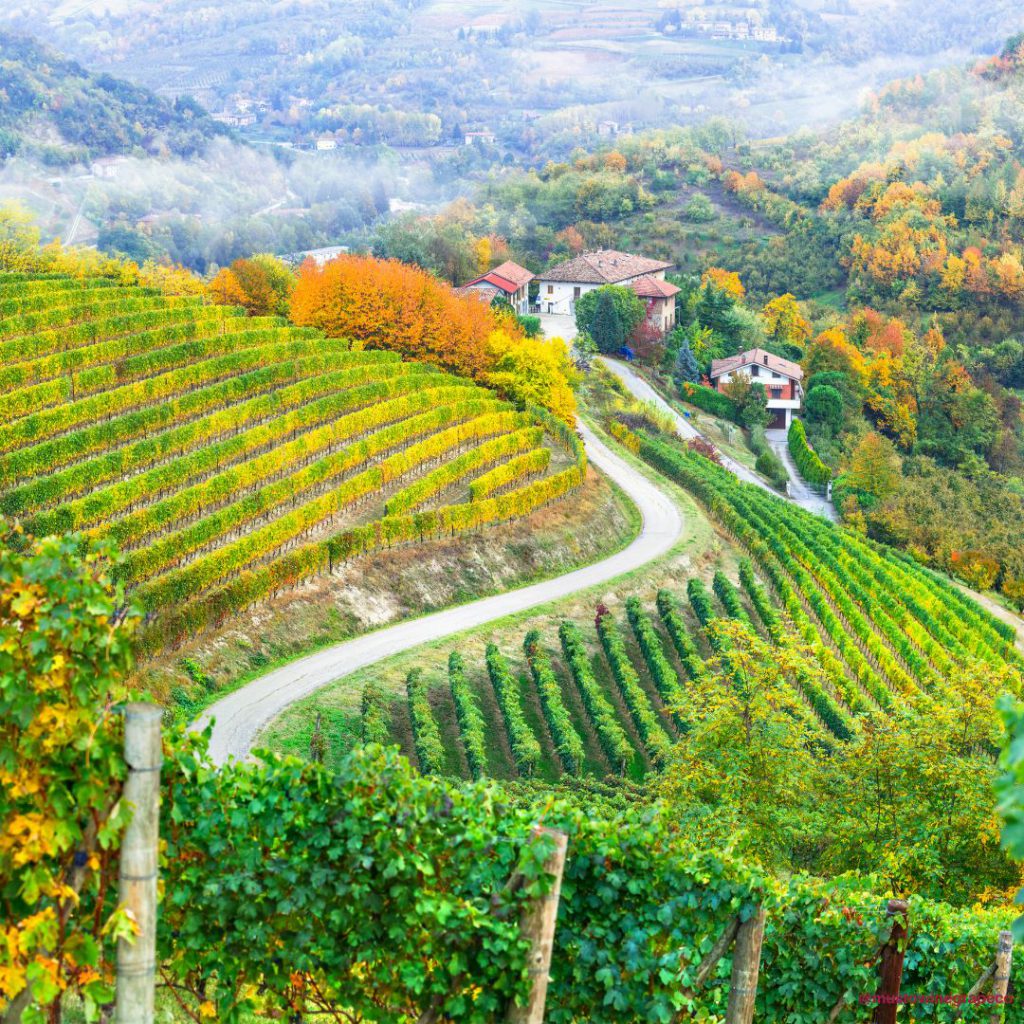 There are several compelling reasons to consider
making Italian wine from Musto's Italian juices.
Variety:
Italy is one of the world's largest wine producers, and it boasts an incredible variety of wine styles, grape varieties, and regions. Whether you prefer red, white, sparkling, or dessert wines, Italy offers an extensive range to explore.
Terroir:
Italy's diverse geography, climate, and soils contribute to a rich tapestry of terroirs. Each wine region has its own unique characteristics, producing wines with distinct flavors and profiles.
Food Pairing:
Italian wines are known for their versatility and ability to complement a wide range of cuisines. Whether you're enjoying pizza, pasta, seafood, or fine Italian cuisine, there's an Italian wine that pairs beautifully with it.
Quality:
Italy has a long history of winemaking, and many Italian wineries are dedicated to producing high-quality wines. Italy has a significant number of prestigious wine regions and producers, including those in Tuscany, Piedmont, Puglia, and Veneto.
Heritage:
Italy has a deep cultural and historical connection to winemaking. This heritage is reflected in the traditions, techniques, and dedication of Italian winemakers.
Uniqueness:
Italy is home to several unique and iconic wine styles, such as Barolo, Amarone, Chianti, Prosecco, and Brunello di Montalcino, among others. Exploring these wines can be a delightful and enriching experience.
Whether you're looking for a bold red wine like Barolo, a crisp white like Pinot Grigio, Italy has something to offer for every palate and occasion!
Musto Wine Grape will be receiving Italian wine juices this October! See below for a full list of what is available from Italy this fall.
Musto Wine Grape Italian Juice Offerings:
Fresh Italian Juices:
Amarone
Barolo
Brunello
Chianti
Dolchetto
Lambrusco
Montelpulciano
Moscato
Nebbiolo
Nero D'Avola
Pinot Grigio
Sangiovese
Trebbiano
Valpolicella
Italian Fresco Juices (pre-order only):
Amorosso (Amarone)
Granbarile (Barolo)
Castel del Papa
Il Toscano (Chianti)
Lambrusco
Merlot
Montelpulciano
Nebbiolo
Primitivo
Sangiovese
Pinot Grigio
Trebbiano
Lanza-Musto Suisun Valley Malbec is a wine that brings velvety sweetness and dark complexity to the table.
Suisun Valley, located in Solano County, California, is not traditionally known for Malbec wine production like some other regions, but it does have a small and growing reputation for producing high quality Malbec wines. If you're considering buying Suisun Valley Malbec grapes, here are some reasons to consider:
Unique Terroir:
Suisun Valley's terroir, characterized by its climate, soil, and topography, offers a unique and distinct environment for grape cultivation. While it may not have the recognition of regions like Argentina (known for Malbec), this uniqueness can result in wines with a different expression of the Malbec grape.
Varietal Exploration:
If you enjoy exploring different expressions of a grape variety, trying Malbec from a less common region like Suisun Valley can be an exciting adventure. It can offer a different flavor profile compared to Malbecs from more traditional regions.
Food Pairing:
Malbec is a versatile wine known for its medium to full body and rich, dark fruit flavors. Suisun Valley Malbecs can pair well with a variety of foods, including grilled meats, hearty pasta dishes, and cheeses.
Exploration:
If you're an adventurous winemaker who enjoys exploring and discovering hidden gems, Suisun Valley Malbec can be an interesting addition to your wine collection.
Flavor Profile:
Medium bodied, mellow, fruity – raisins, fresh picked blueberries, plum, with soft, fine grained tannins, deliciously drinkable mocha notes.
Previous Season Grape Chemistry: 
Brix: 24.5
pH: 3.29
TA: .65gms/100ml
Clone 9
Planted in 2009
Soil: Yolo, Silty Clay Loam
VSP posititioning
Do you have a newbie winemaker in your life you need to get a gift for?
Maybe you are the newbie winemaker, and you need to know what to ask for this holiday season!
Either way, we have prepared a basic gift buying guide for you, to simplify the just-getting-started-winemaking process!
1. CARBOYS. The average home winemaker will never complain about having too many carboys – it just means more vessels to make wine in! You can get them in 3, 5, or 6 gallon formats. It's always a good idea to get one of each to help accommodate varying volumes.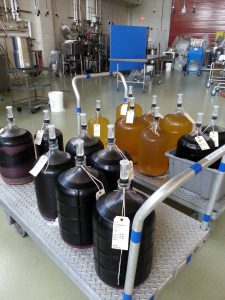 2. DEMIJOHNS. A more traditional vessel to make wine in, these can hold more volume AND not to mention it, but they are pretty cool looking. You can get them with or without a spigot at the bottom.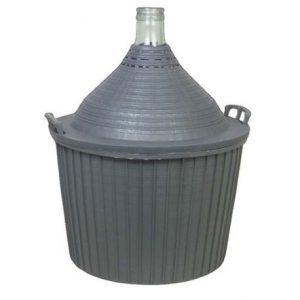 3. REFRACTOMETER. These devices are used to check the amount of sugar in grapes, and are indispensable to the serious home winemaker who is also starting to grow their own grapes as well – it helps to tell them when they should harvest!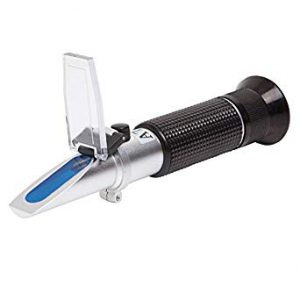 4. OAK CHIPS. As a great way to play around with flavor, oak chips help the newbie winemaker to get a feel for what oak does to a wine as it ages without the investment in, and care for a full sized barrel. There's a lot to learn when it comes to proper barrel maintenance, so adding oak chips is a perfect way to get the color and flavor dynamics of working with oak.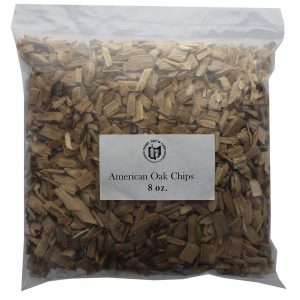 5. SIPHON. If your newbie winemaker wants to move beyond using a funnel or mouth siphoning to transfer their wine, an autosiphon will help to elevate them to the next level. It's going to make their life a lot less messy and will take up less of their time to move their wine from vessel to vessel.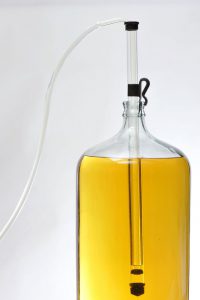 6. GIFT CERTIFICATE. Last but not, least! Purchase a gift certificate and your winemaker can put it towards anything they want. Classes, equipment, grapes, juices, you name it!
Musto Wine Grape Company is here to help! We are New England's largest supplier for home winemaking products and services. You can get set up with all of your juice, grape and equipment needs and have you on track to making your own perfect pairing for next fall! Visit juicegrape.com or give us a call at (877) 812 – 1137 to learn more. We look forward to hearing from you!
Let's make wine from Italian juice… at home!
Many winemakers wait all year for their annual Italian juice pickup at Musto. Despite the fact that they may be able to find some of these juices from California, they look forward to knowing that they will be able to make wine that hails from Italy itself.
There's so many juices to choose from:
Amarone- cooked cherries, dark plums, cherry liqueur
Barolo- tannic, rose aroma
Brunello- cherry, blackberry, tannic
Chianti- red fruit, dried herbs, herbaceous
Dolcetto- plum, blackberry, cocoa
Lambrusco- fruity, blackberry, bright red fruits
Montepulciano- red plum, thyme, baking spices
Moscato- sweet, fruity, aromatic
Nebbiolo- rose, cherry, leather
Nero D'Avola- cherry, plum, licorice, tobacco
Pinot Grigio- lemon, lime green apple, bright and crisp
Sangiovese- tart cherry, strawberry, plum
Trebbiano- peach, lemon, apple
Valpolicella- cherry, cinnamon, chocolate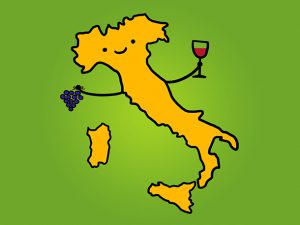 For winemakers who don't have access to a crusher, destemmer, or press, making wine from Italian juices is a great way to get the joy of making your own wine with less steps and less mess.
So how can you start making your own wine from Italian juices? Follow these steps and you'll be on your way!
Choose an Italian variety that speaks to you.
Come to Musto Wine Grape and pick up your pail of juice.
Bring it home, pop open that lid, and add 1/4 tsp potassium metabisulfite to it. Add

pectic enzyme

if you're going to (5 drops per gallon of juice). Give it a stir.
Allow it to come up to room temperature – we're talking 60 degrees or so.
Choose your fermentation vessel: will you keep it in pails or ferment in a carboy or demijohn? Make sure everything is clean and sanitized. *Be sure there is enough room to account for fermentation foaming*
If you are going to add fermentation tannins or additives (like oak dust,

Booster Rouge

,

Booster Blanc

) you can add that now. *Note: do not add tannins such as

FT Rouge

within 8 hours of adding enzyme*
Pitch the yeast once the temperature has reached at least 60F. Yeast strain choices will vary depending on the juice you choose – ask a winemaker at Musto Wine Grape for a strain recommendation for the varietal you're making. Follow the yeast starter directions explicitly. Be very careful of temperatures, never adding yeast if there is more than a 18 degree difference between the yeast starter liquid and the juice.
Carefully monitor the fermentation by checking Brix levels daily. Add yeast nutrients as needed if you choose to do so.
If you are adding

malolactic cultures

to your wine, you may also chose to do this at 1/3 Brix depletion. If using a malolactic nutrient (

Opti-Malo Plus

) with the bacterial culture, hydrate the nutrient in a separate container from the bacteria and add to the must directly before the addition of the bacteria. Follow all directions on the bacteria and nutrient packets explicitly.
When the fermentation is complete, rack off the lees and continue aging. Many Italian wines are aged with oak – if you choose to do this, you can do so in oak barrels or with

oak alternatives

(such as

chips

or staves).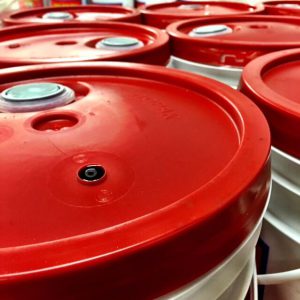 And there you have it! Delicious Italian wine that you made in your own home. There's nothing more rewarding than having a glass of wine you made with juice from a reliable source.
Feeling inspired? Come down to Musto Wine Grape and pick up some Italian juice. But don't wait too long – we are fast approaching the end of harvest time. Pick up everything you need and and be on your way to kicking back as you sip on a glass of homemade Italian wine. Who knows, maybe you'll even make Frank's Chicken Fettuccini Alfredo to accompany it!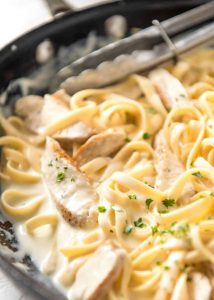 Once the home winemaker has mastered the art of getting just the right amount of wine into dozens of different sized carboys, they may be wondering if there is an easier way to ferment and bulk age their wine. Enter the stainless steel tank!
While getting a stainless tank may seem like a big next step, it's likely one of the best decisions you will make, assuming production levels are high enough. If you're a home winemaker who has a couple carboys sitting in the cellar, your goal probably isn't a larger tank. But if you're making anything more than that, it may just make your life that much easier (and fun!)
A variety of sizes
Stainless steel tanks come in many sizes, from 100 liters (26 gallons) to 10,000 liters or more! Unless you're looking to start their own large scale commercial winery, you'll likely start your search in the 100L+ range.
Variable capacity or fixed volume
Part of the beauty of stainless tanks is that unlike carboys, demijohns, and barrels, they are oftentimes variable capacity. What does this mean? It means you don't have to worry about constantly topping up, blending other wines into your batch to allow it to reach the neck of the vessel, the threat of oxidation, or employing inert gas to keep the head space at the top of the vessel blanketed. Some winemakers prefer fixed capacity tanks, but again, the downside is that you really need to stay on top of keeping them full the entire time you're bulk aging.
Time to set up your stainless steel tank
Setting up your tank is very simple to do. The basic setup will include a stand, valves, tasting valve, and maybe a thermometer and a thermowell. The tank may come with a stand or leveling feet which elevate it from the ground. Even the most simplistic, small tank may come with these, though some will only be basic enough that they get placed directly onto the floor or a pallet. The smallest tanks will not have a manway, since you can easily reach in from the top for cleaning or extracting the juice or must post fermentation. Some will have a valve on the bottom and some will not.
What else might I need to set up on my tank?
A manway

1 or more valves

Sight gauge (plastic tube on side of tank indicating volume in tank)

Racking port and drainage port (higher and lower ports, respectively)

Gaskets and clamps (most common are 1.5″ / 2″ / 2.5″)
Musto Wine Grape is happy to offer a wide range of Marchisio stainless steel tanks, from 100L capacity onward. Come see us and we will be happy to speak with you in detail about what tank is the best for you!
Many a winemaker has lamented the dreaded stuck fermentation. With so much to deal with during harvest time, the last thing you should be worried about is a ferment that has just up and quit. But sometimes it happens – knowing what to do when it does will be a life saver during an otherwise potentially unfortunate moment in a wine's life. We're here to walk you through how to handle this, what to do, and most importantly, how to do it.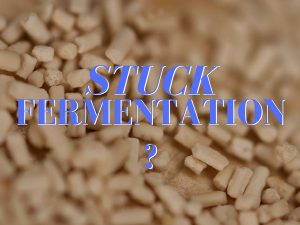 Step 1: Think about why it may have gotten stuck
This is going to help you moving forward, both with this wine and with future ferments. Was there too much sugar in the juice or must to begin with? Was the fermentation temperature too cool or too hot? Did you choose a yeast that doesn't do well with high sugar levels? Were nutrient levels too low?
Considerations before restarting
Adding lysozyme can halt spoilage organisms which are often present in sluggish or stuck fermentations
Resuke can lower toxin levels that have accumulated which will give you a better chance for a healthy restart. If you add this you will rack off of it 1-2 days later.
Incorporate Go-Ferm and Go-Ferm Protect Evolution to ensure health of ensuing restarting fermentation
Carefully choose what yeast you will re-pitch with. 43, 43 Restart, Fermivin Champion, K1 (V1116), Vin 13, BC, and DV10 are great choices.
Step 2. Add a complex yeast nutrient
This is going directly into the stuck wine tank. If you think you may have a spoilage bacteria problem, this is the time you would be adding lysozyme.
Step 3. Combine equal parts stuck wine and water in another vessel
This is known as the "mother restart tank." At this moment it will be totaling 2% of whole volume.
Step 4. Rehydrate yeast nutrient + yeast as you would when pitching yeast the first time
This is the exact same process you did during the initial yeast pitch.
Step 5. Add the yeast to the mother restart tank
As always, there should be a <18F difference between the yeast mixture and the mother restart tank liquid temperature.
Step 6. Add 10% of the stuck wine to the starter culture
Wait 20-30 minutes.
Step 7. Add 20% of the stuck wine to the starter culture
Wait 20-30 minutes.
Step 8. Repeat until the remainder of the stuck wine has been added to the mother restart tank
Don't skimp on waiting the 20-30 minutes at each of the following steps. Give it time to acclimate!
So, you want to learn more about Lodi wine region?
Are you are interested in California wine? If so, chances are you've been on the up and up with what's happening in Lodi. A fantastic climate, strong traditional roots, and multiple generations of winegrowers are paving the way for sustainability measures. This has led to the creation of the LODI RULES seal, a green stamp appearing on the back labels of certified wines much as you would find a "USDA Organic" sticker. Click here to see which of our Lodi wine grapes are LODI RULES certified –> LODI RULES – Musto Wine Grape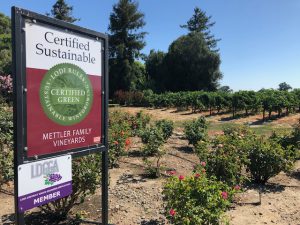 As California's original sustainable viticulture certification program, this seal is representative of a producer's commitment to stewardship and respect for the land. It is a symbol of transparency in all things related to sustainable viticulture. The certification does not approve only one aspect of winemaking. It looks at the whole of the process, from farm to vine to bottle. While over 150 wines bear the LODI RULES seal, not just any winery can use this seal on their labels. The wines must have 85% certified sustainable grapes and be able to prove this. This then gets confirmed through third party accreditation and auditing.
There are two layers to the accreditation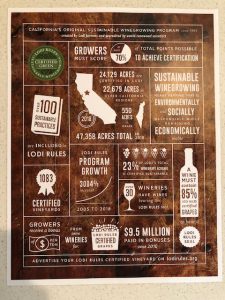 1. Wineries must agree to "The Standards" of the certification, which include 100+ sustainability measures, in addition to following a unique pesticide risk model. The Standards are comprised of sustainability related to
business
human resources
ecosystems
soil
water
pests
2. Wineries must follow the Pesticide Environmental Assessment System (PEAS), used to gain an understanding of the impact of pesticide use within the vineyard. This is then used to generate a quantifiable environmental impact unit through which the effects and range of pesticide application can best be understood within the local ecosystem.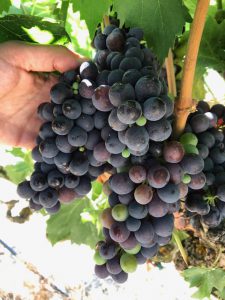 The Lodi AVA is setting a fantastic example by supporting the land that retains some of this country's oldest vines. Lodi Rules is imparting a new standard in its meticulous regulations, leading other wine regions following suit after realizing how successful this certification has been for the region. Keep up to date with the progressive measures this winemaking region is taking to best care for their land, and be sure to look for the LODI RULES label on your next Lodi bottle. And this fall, be sure to find your very own Lodi wine grapes here at Musto Wine Grape Co.
What's the Winemaker's Think Tank?
Every Thursday we will post about a few frequently asked questions that our winemaker has answered. If you have a winemaking question you would like to have answered, please email us at support@juicegrape.com and we will try to get into next week's post. Cheers! 🙂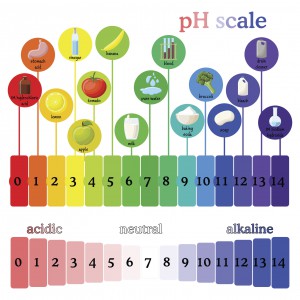 How do I test for pH?
Testing for pH is a reasonably simple process for your wine. Based on your budget, you can obtain a variety of pH measuring implements. There are pH test strips that will give you an approximate level of pH in your wine. They give a color reaction that when compared to a chart, indicates the pH of the wine. The next level up in sophistication as well as price is a basic pH meter. Musto wine grape offers a simple handheld pH meter that can be calibrated in a matter of minutes and gives precise and accurate pH readings. The probe must be stored properly in a storage solution to ensure that it does not dry out. The probe lasts from 12-18 months, depending on its care and must be purged after this time frame. With the most basic model, you throw out the entire unit and buy a new one. With the more sophisticated models of pH meters, the probe is replaced separately from the unit (which should last indefinitely).
We hope this information helps with your winemaking. If you have any follow up questions or winemaking questions in general, please email us at support@juicegrape.com.
What's the Winemaker's Think Tank?
Every Thursday we will post about a few frequently asked questions that our winemaker has answered. If you have a winemaking question you would like to have answered, please email us at support@juicegrape.com and we will try to get into next week's post. Cheers! 🙂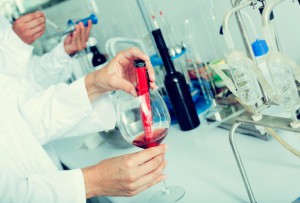 How do I test for Acid?
When testing for acidity in wine, you are looking for the Total Acidity value, or the amount of acids in grams per liter of wine. While this may sound complex, it will help you in achieving a proper balanced flavor in your end product. You will need a few basic lab supplies: a test tube, a small 10ml graduated syringe, phenalthalein, sodium hydroxide. Draw a 15ml sample of the wine to be tested into the test tube. Add three drops of the phenalthalein. Swirl the drops around in the wine to mix it in thoroughly. (Note: When using sodium hydroxide, be very careful. It is a strong base that can cause burns. We suggest wearing eye and skin protection.) Using the 10 ml graduated syringe, slowly drop in the sodium hydroxide by .5ml at a time. Every drop, swirl the test tube contents to mix and observe any color reactions. Upon adding the drop, you will see an immediate color change, that will then dissipate. For white wines, you will observe a pink color and for red wines you will observe a grey color. Keep repeating the process of adding a drop, swirling and observing until the color change is permanent. The amount of sodium hydroxide used, when the color change is permanent, will give you the Total Acidity. If 6ml of Sodium Hydroxide are used, then the wine contains .6% or 6g/L of TA.
We hope this information helps with your winemaking. If you have any follow up questions or winemaking questions in general, please email us at support@juicegrape.com.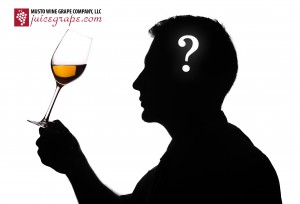 What's the Winemaker's Think Tank?
Every Thursday we will post about a few frequently asked questions that our winemaker has answered. If you have a winemaking question you would like to have answered, please email us at support@juicegrape.com and we will try to get into next week's post. Cheers! 🙂
The Joys of Racking Wine….
Racking your wine is a necessary evil. We know it can be tedious, but it the end it is so worth it.
Things to keep in mind when racking:
• Cleanliness: We cannot express this enough. The cleaner your cellar, the less risk you have of spoilage, the better your wine will be. Aka SANITIZE EVERYTHING!! (however if doing MLF rinse with hot water as not to kill the ML bacteria) Use a solution of potassium metabisulfite dissolved in warm water. Add 2 tbsp to a 5 gallon bucket of water. Make sure that everything that will touch your wine (siphon, hosing, carboys, stirring rods) are all rinsed with this solution. Do not rinse it off with water, just shake off any excess droplets.
• Primary Racking: Rack after your primary alcoholic fermentation is complete. This protects your wine from any initial microbial fermentation issues. Getting the new wine off of the dead yeast cells in important for the health of your wine to prevent off aromas.
• Secondary Racking: Rack after the Malo-Lactic fermentation has finished. At the second racking you will want to rack your wine into an aging vessel. Whether that is a stainless steel tank or an oak barrel. Don't forget to sulfite, unless you are doing MLF.
• Third and/or Fourth Racking is used more for clarification purposes. Solids and fining agents (if used) will fall out of suspension and form a layer on the bottom of your aging vessel. Racking every 2-3 months, will consistently clarify your wine.
• Using a pump makes life so much easier. You can pretty much sit back and relax with a glass of wine while your juice is being transferred. If you don't have a pump the best way to rack is by using a siphon and the gravity method. Put the primary vessel up some place high (a table) and rack into your new vessel on a lower surface (floor).
We hope this information helps with your winemaking. If you have any follow up questions or winemaking questions in general, please email us at support@juicegrape.com.