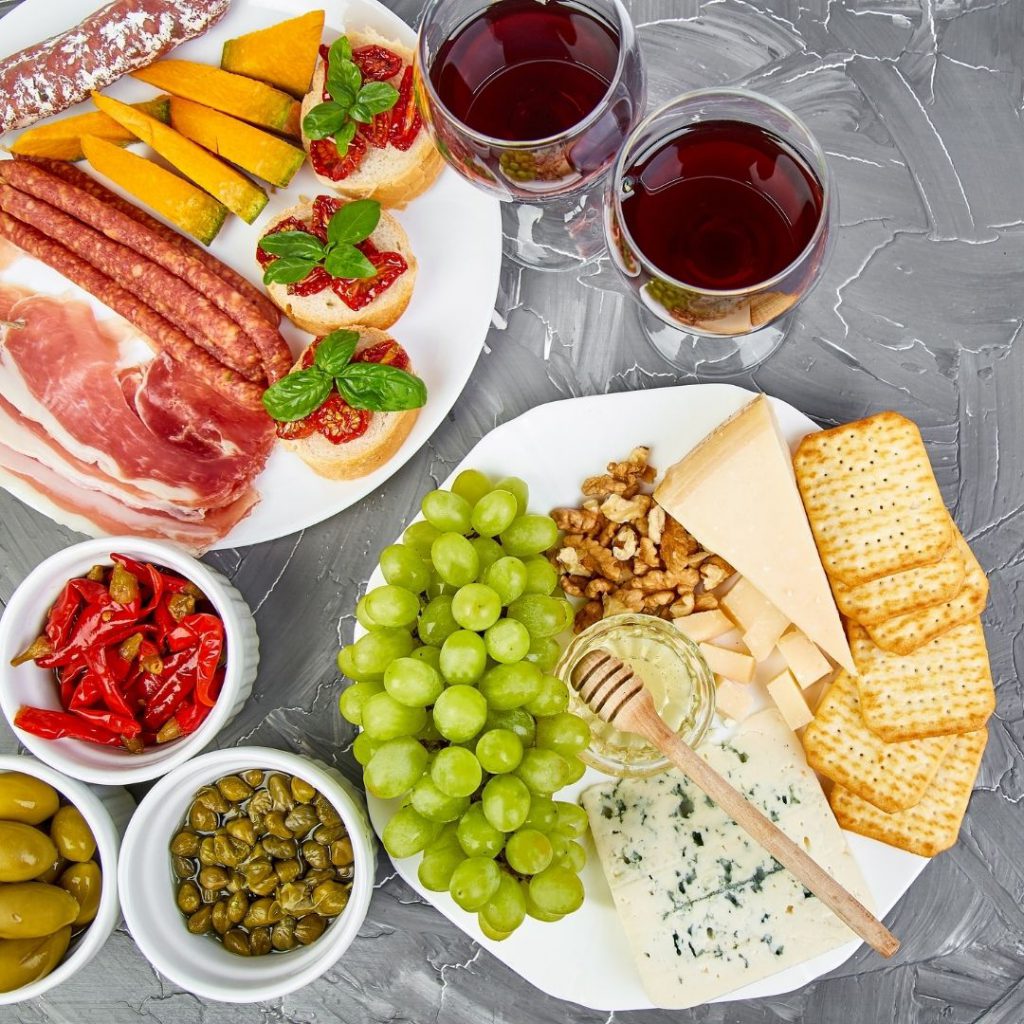 You have worked hard to produce a wonderful Cabernet Sauvignon and you can't wait to share it with your friends!  You make the invite list, get the bottles ready, but then you wonder, how best can I present the wine to my audience?
Why not create a charcuterie board? They are all the rage right now and easy to put together.
Here are a few tips to make one for your next gathering.
Items for your board:
Board itself
Cheeses
Crackers and Bread
Nuts
Meats
Fruits or Veggies
Other items – such as chocolate, spreads or flower garnishes
Consider how many people will be in attendance and then buy accordingly. A medium sized board – whether it's a cutting board or a food safe tray – should work just fine. If you have a larger audience, you may want a larger board or include smaller plates with items to complement the main board itself.
Arrange the board with a variety of cheeses – 2 or 3 – one that is soft, one that is a little harder will work. You can always buy pre sliced cheeses too.
Having a few crackers – 1 to 3 types is a good idea – and helps if someone doesn't eat cheese or would prefer to enjoy some salty eats while sipping on wine. Be sure to add some bread, like a baguette, sliced on the board as well.
Nuts are good to include – another salty option in addition to crackers. Or even olives or an olive tapenade can supplement the crackers or nuts.
Add in some meats such as salami, pepperoni, prosciutto or turkey slices as well as fruit such as table grapes or strawberries, or other berries like blackberries or raspberries.
In addition to these staples, other items to consider are a sweet element such as some dark chocolate or some spreads like a Dijon mustard. You can also include flowers to make the board pretty; make sure you let your attendees know that they are not edible!
Don't over think the board or the items on it. Pick a few from each area and have fun with it!
Don't have enough time to make one? Check out local charcuterie extrodinaire Make Food Lovely.
Written by Michelle Griffis aka the Nutmeg Nose for MWG
One of the best parts of this time of year is the eggnog.
Sure, maybe not everyone is the biggest fan. But if you do find yourself craving a cold, frosty glass of perfectly spiced nog as you watch the first snowfall of the season, then read on to learn about this tried and true recipe!
And don't forget that eggnog can make fantastic holiday presents for friends, family, and co-workers! If you make a batch you're proud of, you can always drop by Musto Wine Grape while our bottles are still 10% off!
Two quick notes:
Yes, this is very boozy. Definitely an adults-only drink.
Yes, this is aged. But if you'd rather not, that's fine too. (But pssst, it's better when it's aged a bit!)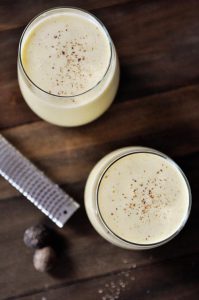 What you'll need
4 eggs, separated
10 oz half and half
10 oz heavy cream
1 T vanilla extract
1 T cinnamon
4.5 T white sugar
1.5 oz bourbon
1.5 oz rum
1 oz brandy
1 oz Allspice dram
1 oz Cardamaro
.5oz Amontillado sherry
Nutmeg, cinnamon stick, star anise garnish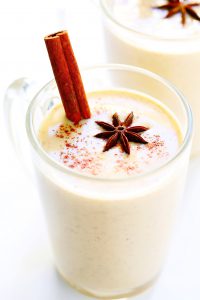 Directions
Whisk yolks with stand mixer and then slowly add in the sugar, vanilla extract, and cinnamon.
One well mixed, turn mixer to slow setting and gently pour in the spirits and half and half.
In a separate bowl, whisk egg whites until they form soft peaks.
Gently fold egg whites into yolk/spirit/sugar mixture.
In its own bowl, whisk heavy cream into whipped cream.
Gently mix the whipped cream into the mixture, so that everything is in one vessel now.
Age in fridge for desired amount of time (30-45 days minimum recommendation for a noticeable change in flavor incorporation and softening of the booze)
When serving, garnish with one star anise, one cinnamon stick, and a dash of nutmeg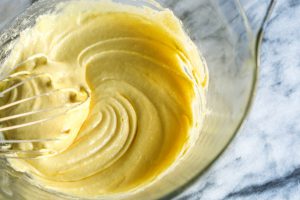 You can drink this immediately if you want to, but we recommend aging at least 30 days. There is a distinct difference between just-made eggnog and one that has aged for a month or more, which allows it to develop a much smoother, softer flavor and mouthfeel. You'll really be blown away by the difference!
Just remember it must be in a clean, sanitary jar. Keep it tightly sealed until you're ready to drink it.