7 Tips for How to Prep for the Chilean Wine Harvest 🍇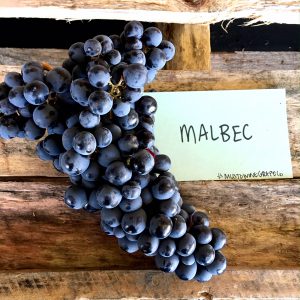 1. Clean and organize your winemaking cellar
2. Take inventory of your fermentation supplies and re-stock
3. Check all wines that are aging – top off, make SO2 adjustments
4. Inspect and double check your tools and equipment
5. Decide if you want/need to upgrade or replace any equipment
6. Look over past winemaking notes
7. Bottle any wine you need to in order to free up space for this seasons wines
Have you ordered your Chilean winemaking products yet?
Give us a call at 877-812-1137 or email us at sales@juicegrape.com to get your set up!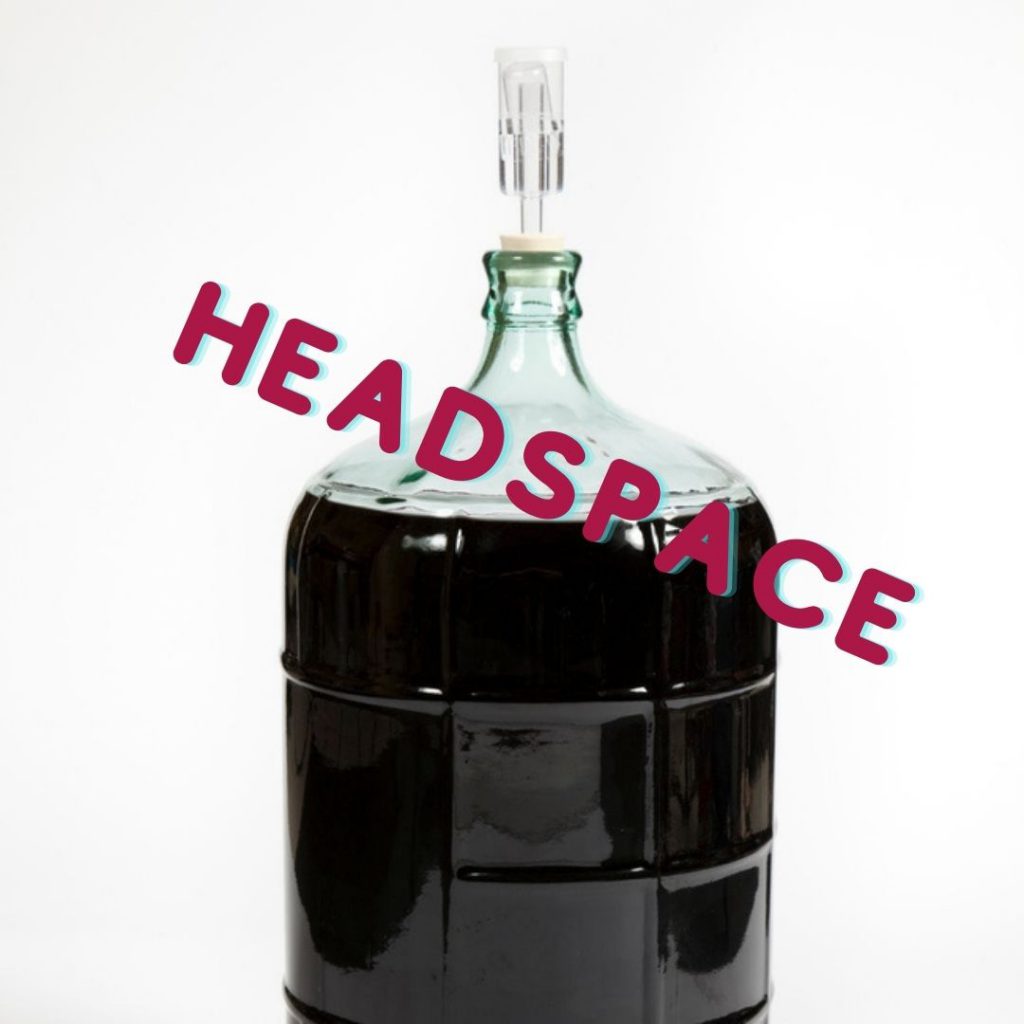 Let's talk about headspace. Extra headspace in your wine storage vessel leads to oxidation. Oxidation leads to wine faults such as – disappearance of fruit flavors, characteristics like bruised-apple take over, the color starts to brown, and brettanomyces or volatile acidity can start to develop.
However, not all oxidation is bad. If done carefully a little micro-oxidation can give help soften your red wine wine and give it complexity. Also, some wine styles require excessive oxidation like Madera.
But for most wines we want to avoid any excessive oxidation. So how to we do that? Below are a few tips to help avoid oxidation in your wine.
1. Consistently check your aging vessels and make sure they have no headspace and are topped off
2. Limit how much air you wine is exposed to during racking, pump overs, and bottling
3. Keep track of and update your SO2 levels regularly
4. Double check tank gaskets for any leaks before use
5. Use quality corks when bottling wine
We hope these tips help! 🍇🍷🥂 Looking forward to working with you all this Spring Winemaking Season. Have you ordered your Spring Winemaking Supplies yet? Email us at sales@juicegrape.com for more details.
For more on Winemaking Faults visit our sister site WinemakingInstructions.com
So how can you start making your own wine from Chilean juices? Follow these 10 Easy Steps (for fresh juice) and you'll be on your way!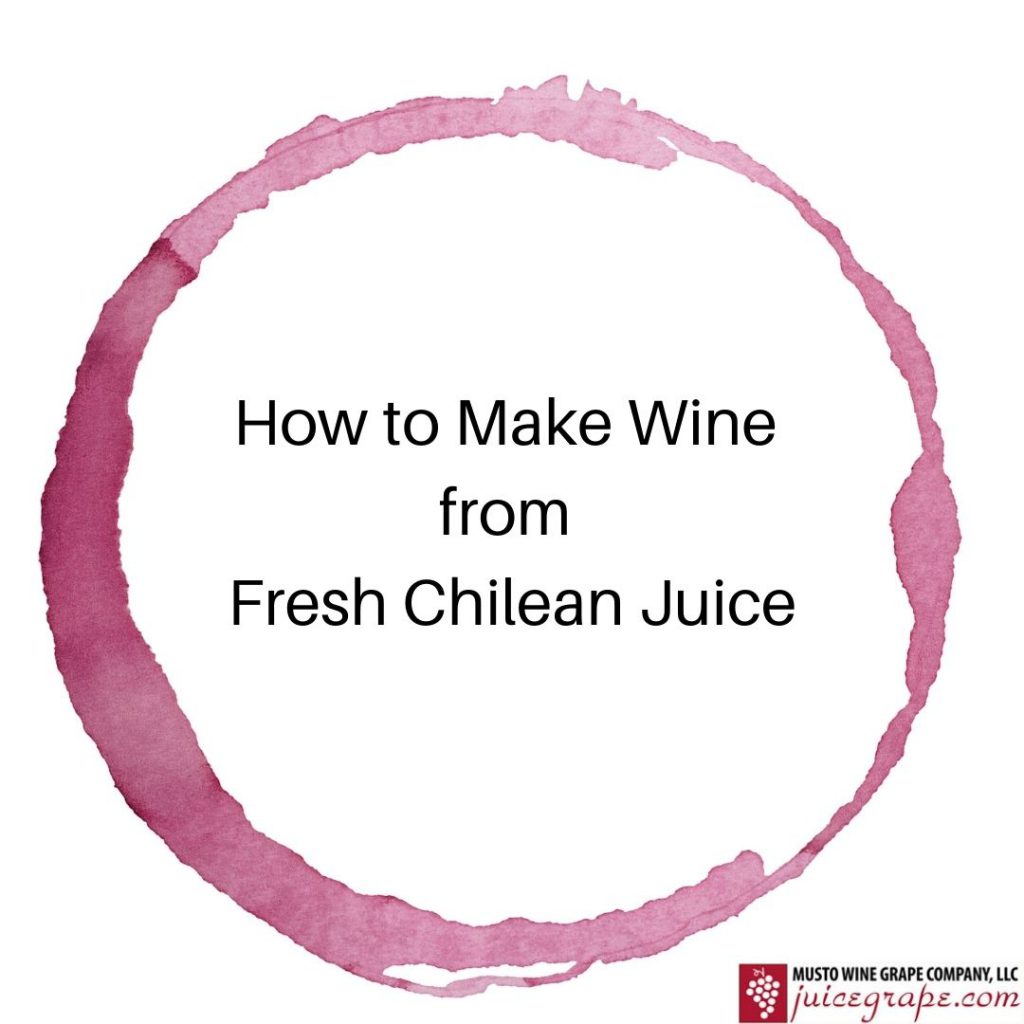 Choose a

Chilean

variety that speaks to you.
Come to Musto Wine Grape and pick up your pail of juice.
Bring it home, pop open that lid, and add 1/4 tsp potassium metabisulfite to it. Add

pectic enzyme

if you're going to (5 drops per gallon of juice). Give it a stir.

Allow it to come up to room temperature – we're talking 60 degrees or so.
Choose your fermentation vessel: will you keep it in pails or ferment in a

carboy

or

demijohn

? Make sure everything is clean and sanitized. *Be sure there is enough room to account for fermentation foaming*
If you are going to add fermentation tannins or additives (like oak dust,

Booster Rouge

,

Booster Blanc

) you can add that now. *Note: do not add tannins such as

FT Rouge

within 8 hours of adding enzyme*
Pitch the yeast once the temperature has reached at least 60F. Yeast strain choices will vary depending on the juice you choose – ask a winemaker at Musto Wine Grape for a strain recommendation for the varietal you're making. Follow the yeast starter directions explicitly. Be very careful of temperatures, never adding yeast if there is more than a 18 degree difference between the yeast starter liquid and the juice.
Carefully monitor the fermentation by checking

Brix

levels daily. Add yeast nutrients as needed if you choose to do so.
If you are adding

malolactic cultures

to your wine, you may also chose to do this at 1/3 Brix depletion. If using a malolactic nutrient (

Opti-Malo Plus

) with the bacterial culture, hydrate the nutrient in a separate container from the bacteria and add to the must directly before the addition of the bacteria. Follow all directions on the bacteria and nutrient packets explicitly.
When the fermentation is complete, rack off the lees and continue aging. Many Chilean wines are aged with oak – if you choose to do this, you can do so in oak barrels or with

oak alternatives

(such as

chips

or staves).
Want to read more about making wine from Fresh Juice? Check out this blog post.
Can I make my own? Musto Wine Grape Company is here to help you make the wine of your dreams! The Spring Chilean winemaking season starts in late April, early May. Secure your winemaking grapes or juices and give us a call at (877) 812-1137 to speak with one of our Musto Crush Crew members. We can get you set up with everything you need and provide customer support along the way to ensure your success!
Musto Wine Grape is Now Offering Online Winemaking Classes!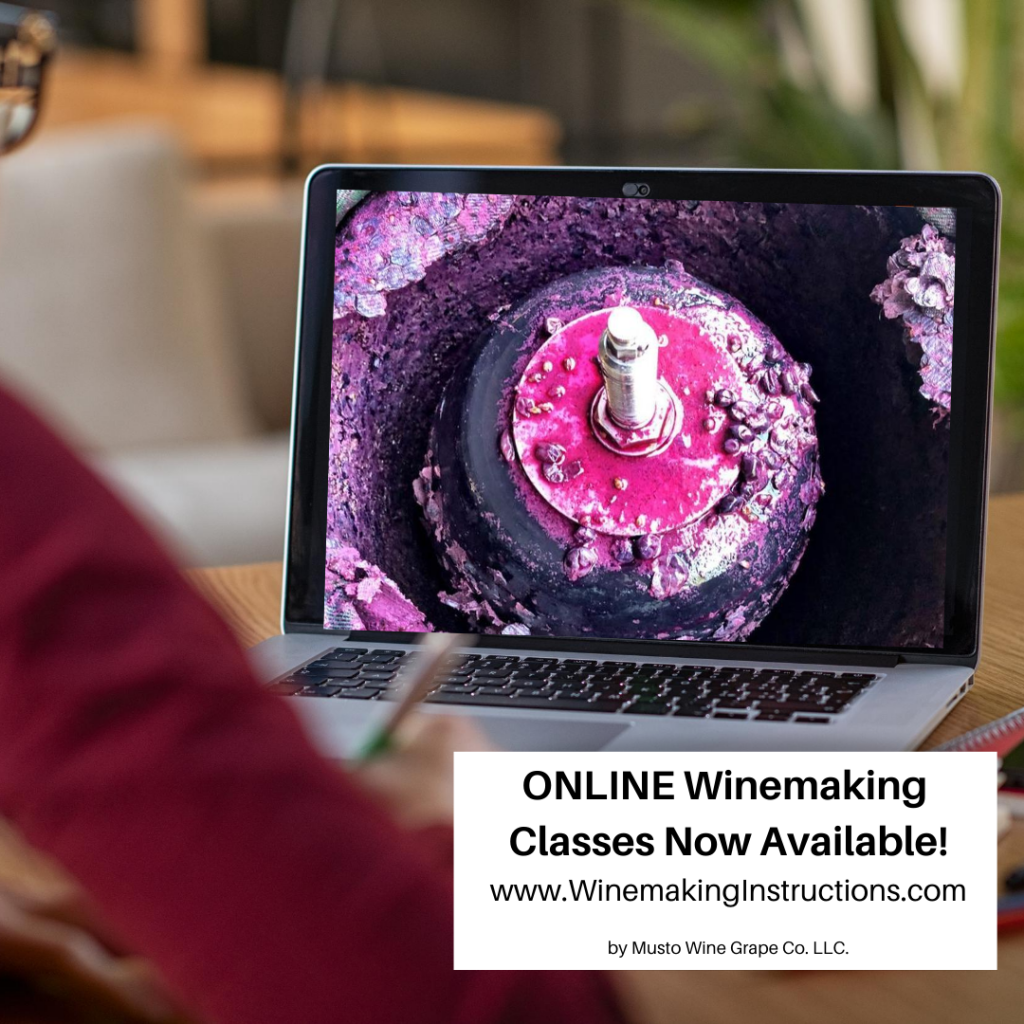 Musto Wine Grape and Winemaking Professor Frank Renaldi are proud to bring you WinemakingInstructions.com. Take our Winemaker Bootcamp Course or take whichever winemaking instructions classes that interest you the most. With over 45 videos to choose from there is something for everyone! Videos range in price from Free to $19.99 depending on the topic. Check out WinemakingInstructions.com today and get prepped for harvest!
Videos Available at www.WinemakingInstructions.com:
Introduction to Winemaking
Cleaning and Sanitizing
Fermentation Protocol Descriptions
Storage Vessels
Washing and Using Used Bottles
Wines to Blend
Winemaker's Bootcamp Bundle
Corking Wine Bottles
Degassing Wine
Electrodes
Sodium Hydroxide
Testing for Pectin
Adding Oak Powder
Adding Yeast
Bench Testing
Blending Wines
Bottles, Corks, and Foils
Cold Soaking and Enzymes
Handling High Brix
Measuring and Adjusting SO2
Oaking Your Wine
pH and TA in Your Wine
Racking Your Wine
Stuck Fermentation
Wine Faults
Yeast and Nutrients
Addressing Sulfur Issues
Back Sweetening
Bentonite
Bottling Wine
Filtering Wine
Making Port
Malolactic Fermentation
Measuring Alcohol
Post Fermentation Adjustments
How to Make Rose
Tannins
Wine Stability
Working with Barrels
YAN
Crushing and Destemming
Making Wine from Juice
Measuring and Adjusting Must
Pressing
Interested in Making Your Own Wine? Give us a call (877-812-1137) or email us (sales@juicegrape.com) and we will help you get started!
Setting up your home winery
There are two factors to consider when you decide to build your home winery.
How much money are you willing to spend to buy more equipment, build rooms, or add air conditioning?
The second factor is how much room do you have to create your winery?
I converted my entire basement into a winery. But, I did it slowly, one room at a time. Let me walk you through that and see if what I have done could apply to your place for a home winery.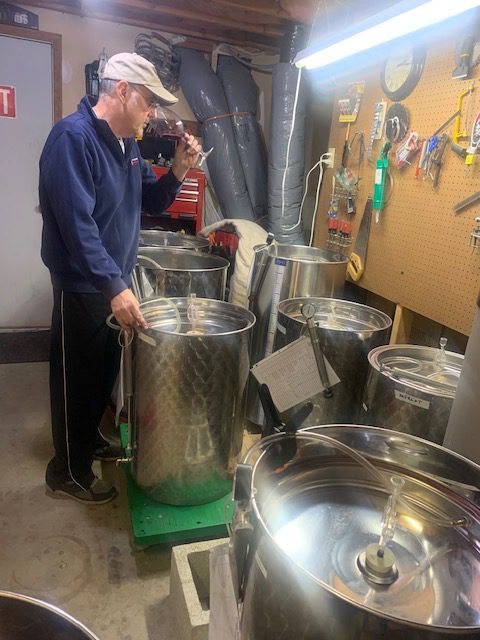 I have a room which holds my variable capacity tanks and carboys. This wine is aging and waiting to be moved into barrels. This room is air conditioned due to poor cellar temperatures at my home. I also have a sink in this room for cleaning and washing. I added a five foot counter to do all my lab work. Wine racks were added to the walls above the tanks to store all my 375ml bottles of port.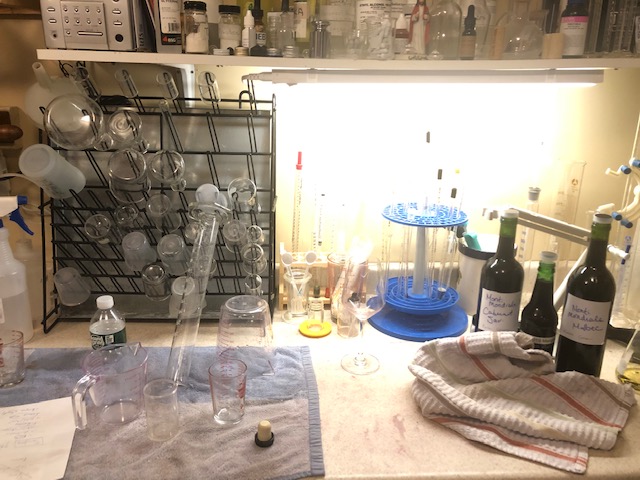 The next room I built was a barrel room. I finally took the step to barrel age my reds and have never looked back. The barrel aging makes the wine so soft and complex. I have seven barrels ranging from 15 gallons to 30 gallons. I suggest you stay in this range as a home winemaker. They are easier to handle and clean. You must also remember, you will need wine on "standby" to place into the barrel once you remove the existing wine to bottle. Plan well.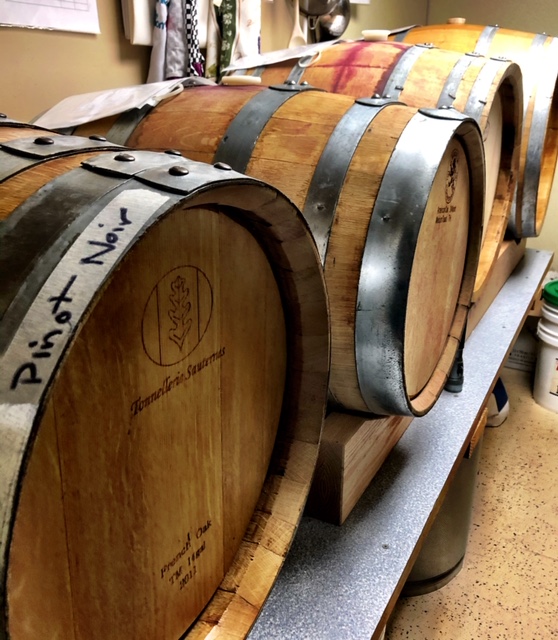 My final room was needed to store all the wine moving out of the other rooms – a bottles storage room. I bought wooden wine rack kits online, and after assembly I bolted them to the walls. I then put down a floor, nice lighting and a bit of decorating to tie it all together. The most critical thing I added was air conditioning, because bottle storage needs four things – cool constant temperature, darkness, proper humidity and no vibration. All the bottles are lying horizontally and peacefully aging.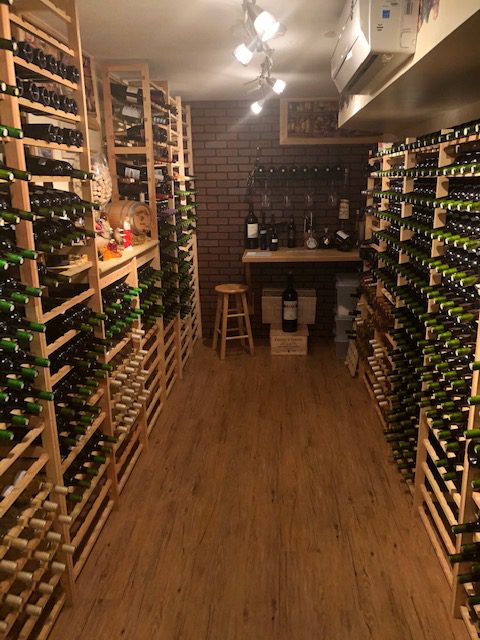 Besides proper areas to process your wine, you also need the tools to take care of this wine. Some of the "must have" tools are hydrometers, pH meters, pipettes, burrette, stir plate and an SO2 meter. These tools are needed to balance your grapes perfectly before pitching the yeast. They are also needed to adjust and protect your wine as it is aging.
Be sure to have other supplies on hand such as tartaric acid, potassium metabisulfite, fructose, tannins and oak. You will build your supplies and equipment as time goes on. Everything I talked about above will take you a level where you can become a dedicated, creative and proud winemaker!
Written by Winemaker Frank Renaldi
Crates, pounds, liters, gallons, must, finished wine, juice… there's a lot of terms and volumes floating around in your head during winemaking season. Simplify your life with the following explanation of how much volume you should expect to be getting from your grape order.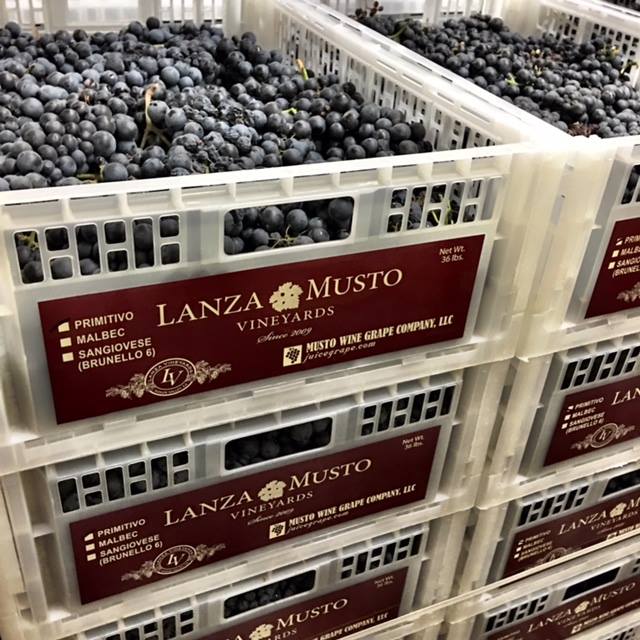 Each case of wine grapes from California and Washington State is 36lbs. Depending on the grape variety, you should yield about 2-2.5 gallons of must per case.
*Keep in mind that all of these are estimates. Some grapes will yield a bit more and some a bit less depending on the variety.*
A good rule of thumb is that 20lbs of grapes will yield roughly 1 gallon of finished wine. So each case should give you about 1.44 gallons of finished wine, equating to about 7 bottles of finished wine generally speaking..
If you want to make 5-6 gallons we suggest using 3 cases of grapes. The extra case will give you room for error when pressing and racking, plus extra wine for topping off during the aging process. If you use only 2 cases of grapes, make sure you have a 5 gallon carboy handy in case you loose a little juice during the winemaking process. You don't want any headspace in your carboy.
For more information regarding the Fall Harvest please feel free to contact us at sales@juicegrape.com or give us a call at 877-812-1137. We are looking forward to helping you with your next great wine!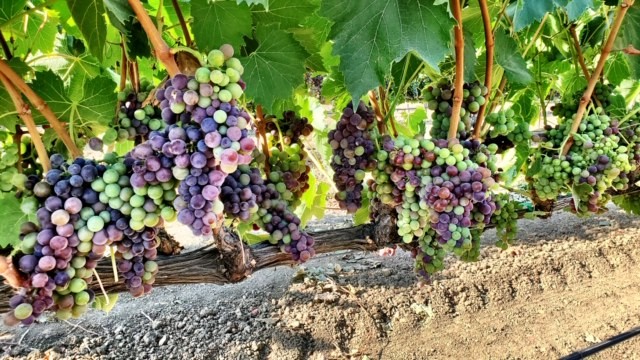 Lanza-Musto Vineyards and Suisun Valley Harvest Update
as of 07-17-20
We were able to catch up with Ron Lanza this week. He said, "Harvest in Suisun Valley is looking to be about 1 to 2 weeks earlier than last year. Bud break was 10 days earlier than last year and Mother Nature seems to be keeping up with that trend. We are already seeing color (veraison) in the Brunello Clone Sangiovese vineyards! We have been busy doing a lot of thinning this year and the crop should be the perfect size. The Malbec is looking especially good this season. We are looking forward to sending these great grapes to the East Coast!"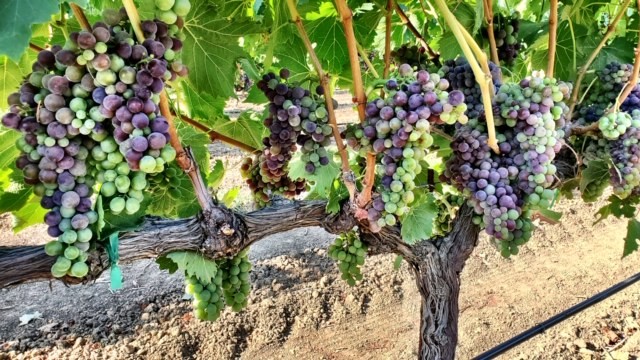 Grape Varieties Available:
Barbera
Chardonnay
Clone 8 ("Valley Cab") Cabernet Sauvignon
Clone 15 Cabernet Sauvignon
Clone 169 Cabernet Sauvignon
Koch Cabernet Sauvignon
Malbec
Muscat Cannelli
Merlot
Mouvedre
Petite Sirah
Petit Verdot
Primitivo
Riesling
Brunello Clone Sangiovese
Sauvignon Blanc
Syrah
Tempranillo
*All grape varieties are available in 36lb cases or in frozen must by request
Juice Varieties Available:
Chardonnay
Napa Gamay (Pink)
Muscat Cannelli
Riesling
Sauvignon Blanc
*All juice varieties are available in 5.25 gallons pails, cold settled, zero additions or balancing done to the juice. 
For more information regarding the Fall Harvest please feel free to contact us at sales@juicegrape.com or give us a call at 877-812-1137. We are looking forward to helping you with your next great wine!
Winemaker Bootcamp Testimonial from The Shifrins
If you are thinking about learning how to make wine, and want to have a lot of fun doing it, you should definitely consider Musto Wine Grape's Winemaker Bootcamp.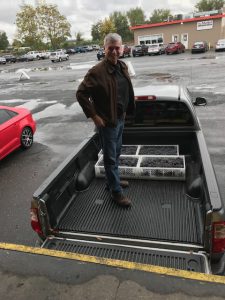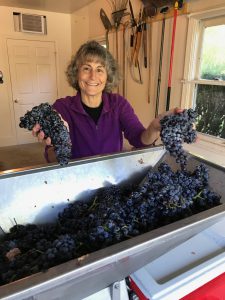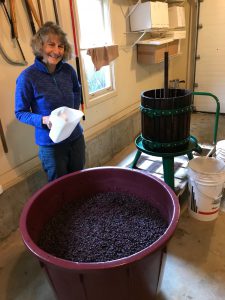 Knowing nothing about wine making, but with family heritage that included it, we retired on a Friday, attended our first Wine Making Bootcamp the following day, and thoroughly enjoyed each session! Frank Renaldi is not only an informative and highly capable wine maker, but he made sure each Saturday morning was great fun.
We had a really good time, made new friends, learned all the "basics" we needed to begin making wine, and came home with five gallons of great wine!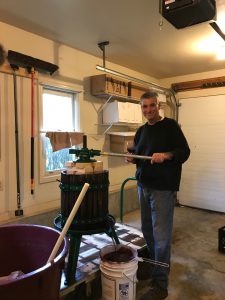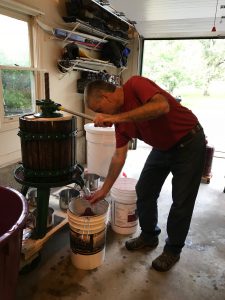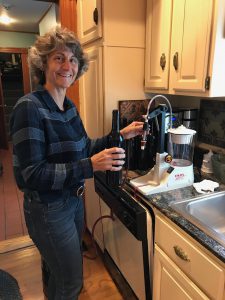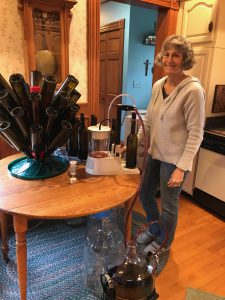 Since Bootcamp, and equipped with the knowledge it provided, we have been able to successfully make several batches of wine at home, and have even planted a small vineyard! Since becoming part of the "bootcamp family", the Musto crew has been extremely helpful and supportive of our wine making ventures. We are very pleased that we decided to attend the Musto Bootcamp, and can't imagine getting a better start into our new hobby!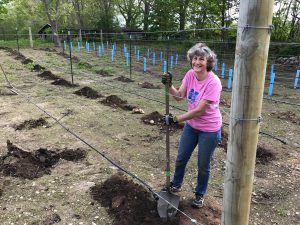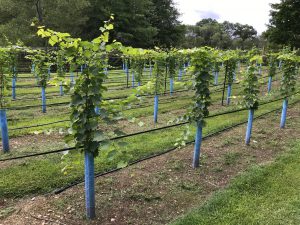 Michelle and Sam Shifrin
Why Pinotage rather than other red wines?
Because it is different. Because it is uniquely South African. And because it allows you to strike a blow against the tyranny of the conventional.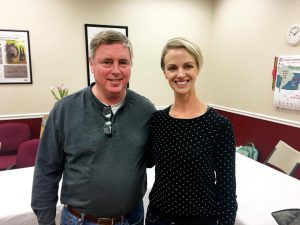 The popularity of this variety unique to South Africa has steadily been growing in the US. The 2020 harvest is well underway and the Pinotage destined for US cellars is on its way. After careful vineyard selection the grapes that are deemed worthy are immediately cooled and packed by our friendly pack house ladies.
The attitude of reverence that many people have towards wine is perhaps best illustrated with the above quote. There are surely many reasons for drinking wine and as far as Pinotage is concerned it has many things going for it. For one, and most importantly it is enjoyable. Another is that is it red – somebody once said that the first duty of wine is to be red.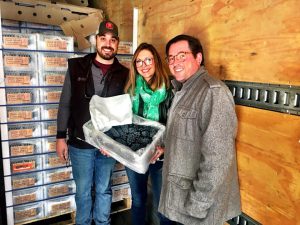 Yeast choice should be primarily based on alcohol and cold tolerance and secondarily on aroma production. Aeration during yeast rehydration is recommended for high risk fermentations (e.g. high sugar concentrations, potential nutrient imbalances and low temperatures). An enhanced estery character, suitable for wines that will be marketed earlier, will develop at fermentation temperatures of 22 – 24ºC. A less estery character, for full-bodied wines that will be marketed later, following wood maturation, is possible at temperatures of 24 – 28ºC. Fermentation at 28 – 32ºC is only recommended for full-bodied wines. Frequent mixing of skins and must by pump-overs or punch-downs is important. Skin cap temperatures exceeding 32ºC could potentially cause stuck or sluggish fermentations, or even bacterial spoilage.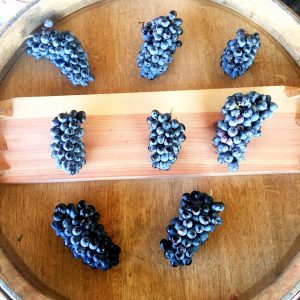 Frequent pump-overs or punch-downs during the early stages of fermentation will give less tannins as well as softer tannins. Concentrated aeration during the last phase of fermentation produces a softer tannin structure. Skin contact towards the end of fermentation or after fermentation depends on the required wine style, but pressing is usually done before completion of fermentation (2 to 8º Balling). Extended maceration is only recommended for wines made from healthy grapes harvested at optimum ripeness and that are destined for further maturation. Sensory evaluation on a daily basis is necessary.
By Grettchen van der Merwe
To read more about the South African Wine Harvest click HERE.
For more information about Grettchen and her winemaking click HERE.
For more information about making Pinotage wine click HERE.
Questions? Or would like to make an order?
Call us at 877-812-1137 or email us at sales@juicegrape.com!
So, it's winter, my wine is settled in from the fall and I'm bored….
I know winemaking is a year long event, between racking, oaking, sulfiting, filtering, and bottling. But I just love the smell of Fermentation. The nutrient additions, the pressing, and the creation of another vintage for my wine cellar.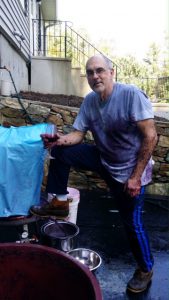 I know my wife will call me crazy, but I need to make more wine. But the fall winemaking season is over, right? Wrong! There are options to make wine all year round.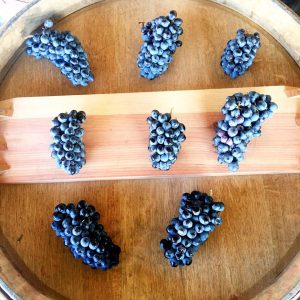 You could wait until April and get grapes and juice from South Africa. I have made the Cabernet and the Pinotage from grapes and both came out great. Believe it or not, the grapes came in clean and gorgeous.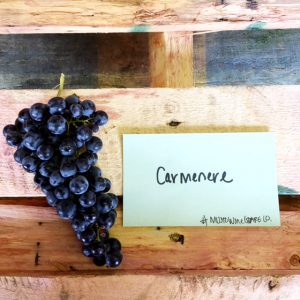 You can wait until May and get a large selection from South America. I make the Malbec or Carmenere every year. They are Chile's signature wines and they come out wonderful.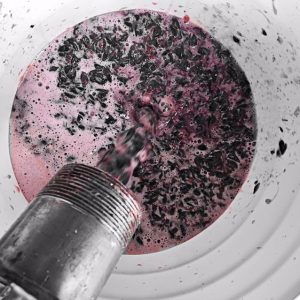 There is also an option of buying

frozen must

. These are grapes that Musto crushed and destemmed. The must is placed in 5.25 gallon pails and frozen. You take the 5.25 gallon pails home, let them thaw out and treat it like your usual must. The benefit of the frozen must is you get a free "cold soak" which creates a dark, full bodied wine. You can also purchase frozen white juice which is just as easy.
My final recommendation is the good old wine kit. Many new winemakers start off with kits, which is a good way to get introduced to this hobby. There are so many choices from all around the world. Even as a "grape" person, don't be ashamed to make a kit. It rounds out your skills and allows you to make a Riesling from Germany – you can't get those grapes in the fall!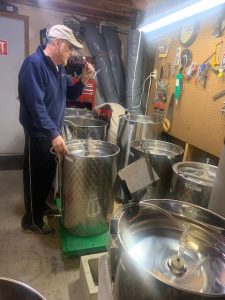 Well, I hope I gave you some options to keep you busy during the winter "quiet" time for your fall wines. The more wine you make, the better you get. Trying these options will hone your skills and allow you to make other types and styles of wines for your wine cellar. So keep your wine making equipment out and enjoy your hobby all year long!
Written by Frank Renaldi, Musto Wine Grape Bootcamp & Winemaking Professor 
Interested in making your own wine? Musto Wine Grape Company is here to help! We are New England's largest supplier for home winemaking products and services. We can get you set up with all of your juice, grape and equipment needs and have you on track to making your own perfect pairing for next fall! Visit

juicegrape.com

or give us a call at (877) 812 – 1137 to learn more. We look forward to hearing from you!