Vidal Blanc grape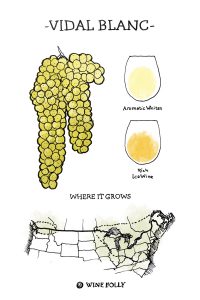 What you need to know about Vidal Blanc
French-American hybrid created from a cross of Ugni Blanc (vinifera) and Rayon d'Or (hybrid).

Commonly used to make ice wine, but also makes a great still or sparkling wine. Known for its stylistic versatility.

Originally created with the intention of being used for cognac production.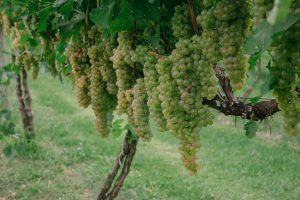 Tasting profile
Tropical, pear, citrus, candied fruit, melon, mango, lychee, honeysuckle.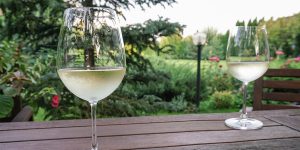 Growing Vidal
Thick skinned and cold hardy, which makes this variety ideal for the ice wine it is renowned for because it can stay on the vine long enough to freeze without becoming overripe or falling off the vine.

Highly susceptible to powdery mildew and anthracnose, botrytis, and mildly susceptible to downy mildew.
What yeast to use for Vidal
Alchemy, BA11, DV10, M2, Vin13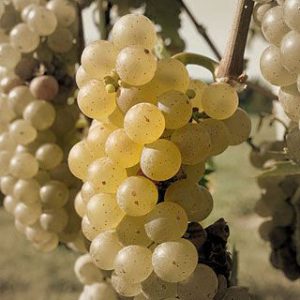 Fermenting and aging tips
Generally higher acidity; deacidification may be needed pre-fermentation.

May have difficulty getting through MLF if pH is too low.
Who doesn't love a good piece of baklava with a nice wine pairing?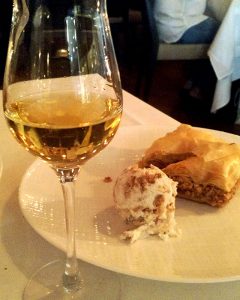 What's that? You've never eaten baklava while drinking wine? Looks like you're in for a treat! (Literally.)
Especially around this time of year when we get to enjoy so much delicious cooking, a sweet, honey-laden piece of baklava is arguably the perfect way to conclude a meal.
Interested in making your own? While there are a million ways to make it, this is one of the most straight forward recipes to follow. You can always mix and match with other recipes as well. For example, some Turkish recipes call for including pistachios, and some Greek recipes include finely ground almonds to be included within the walnut mixture to aid in binding the nut mixture together (it works like a charm)!
Because baklava is so sweet and has an intense honey flavor, try finding a wine that will meet it at this point of heavy sweetness, but able to stand up to the dessert through cutting through with the wine's natural acidity. This could be:
Sauternes from the Bordeaux region of France. This is one of the most important and famous sweet wine regions.

Ice wine. You can find producers from Germany, Austria, the northern USA and Canada who make wine in this interesting and unique method.

Muscat from Samos, Greece. These rich-hued orange-amber colored wines are like drinking a liquid form of baklava. Apple, pear, apricot, honey, and sweet spice flavors are to thank for this delicious wine.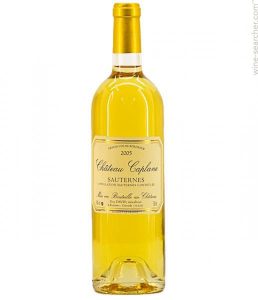 Or go another route and choose a dry style wine if you don't have a big enough sweet tooth for a sweet wine and a sweet dessert at the same time. These options could be:
Chardonnay. Whether you choose new world or old world

Chardonnay

for this pairing, make sure it's been aged in oak, notably American oak (most commonly associated with new world Chardonnays). This added layer of associated creaminess will lend to smooth, approachable drinking with such a sweet after-dinner treat.

Champagne. The holidays are a time for celebrating and finally opening up that wine you've been saving. So pop open that bubbly and get partying!