Are you considering buying a gift? Let us help…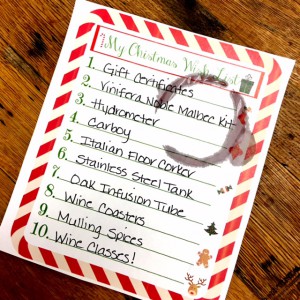 Musto Wine Grape Company, LLC. has gifts for those starting out in winemaking, those who are experienced winemakers, or those who simply love wine or have a special winemaker in their lives.
So, what sort of person are you buying for?
Is this person interested in making wine for the first time or relatively new to winemaking?
Those interested in making wine may want to start out with some of the following: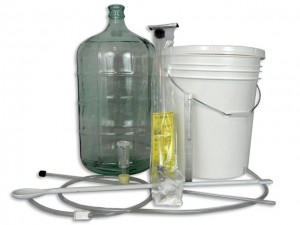 Winemaking Equipment kits come with many of the basic and reusable items that are essential for making a basic batch of wine.  Kits can be purchased pre-packaged or you can work with a Musto sales rep to enhance the kit items.
Winemaking Ingredient Kits exist for every budget and contain the ingredients needed to ferment and finish wine for bottling and enjoyment.  There are kits available for all tastes.
While there are many different pieces of equipment that can be purchased for winemaking, few are as essential to crafting consistently good wine as are these items…
Hydrometer
Acid Tiration Kits (we recommend our own Pro Acid Kit!)
pH meters
Professional Books on Winemaking
A Professional Winemaker Led Class At Musto Wine Grape Company, LLC at our Hartford, CT location.
Perhaps the person you are buying for falls into the "Experienced Winemaker" category?
An experienced winemaker may have been making wine for a period of time and should now have the basic equipment and supplies.  This sort of winemaker is generally looking for items to expand his or her cellar or for items that offer greater efficiency.  To the observer, an experience winemaker might also be one who consistently produces wines that beg you to have another glass.
If your winemaker is an "Experienced Winemaker" he or she may already have those items mentioned for the those who might just be getting started in winemaking. For those who do, you may want to consider some of the following items, big and small.
New Wine Barrels
Stainless Steel Variable Capacity Tanks
Chemical Analysis Meters
Wine Bottles
OR…Maybe the person you are buying for simply loves wine and/or a special winemaker?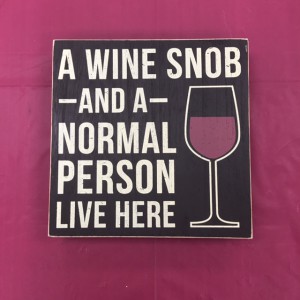 Check out our great selection of Merchandise including cool wine themed products for indoors, outdoors. We also have a large selection of stylish jewelry and apparel.
Gift Certificates…The Perfect Gift!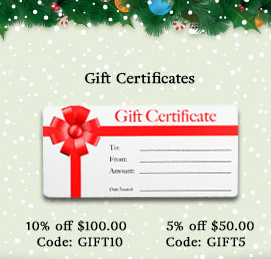 There may be no better gift option than the gift certificate.  It allows the recipient to apply the value of the certificate to any item that they wish to purchase and at a time they are ready to do so.  Our gift certificates come with a gift certificate holder and may be used for either online or in-store purchases.  Click here to purchase a gift certificate in a convenient denomination.
Also, we are constantly running New and Special Deals on All of Our Products –> Check out our Shopping Page for more Information and Coupons!