The world of wine is a big one. Whether you are a newbie winemaker or drinker, or one of the pro's that just needs a refresher.
We put together a printable pocket guide for identifying the 9 styles of wine.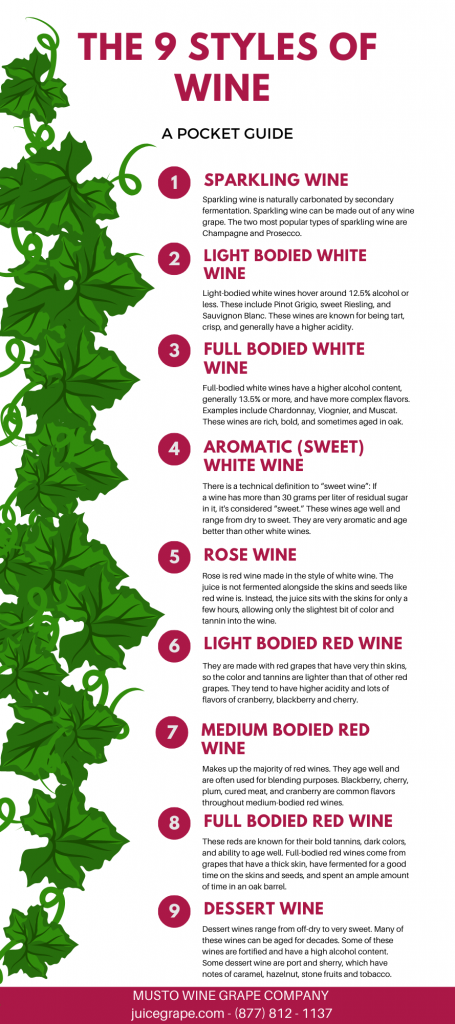 This printable pocket guide provides a simple overview of each of the 9 styles of wine and what characteristics to look for. Its a great idea to keep handy in your wine tasting notebook so as you write your tasting notes you can easily identify each wine!
Once you are able to taste the 9 styles of wine, it will give you a better understanding of wine as a whole. Once you have a good understanding for wine, you'll be able to fully understand tasting wine and even making it! Obviously wine tasting and winemaking can be complex but with dedication for learning, and having the support (us!) it can ensure your success.
Other types of reference guides that are good to keep handy are things like a wine tasting wheel and color chart that allows you to identify more colors, aromas and flavors!
Want to make your own wine? Musto Wine Grape Company is here to help. Give us a call at (877) 812-1137 to speak with one of our Crush Crew members to get you on track to making the wine of your dreams!