What is Cabernet Sauvignon?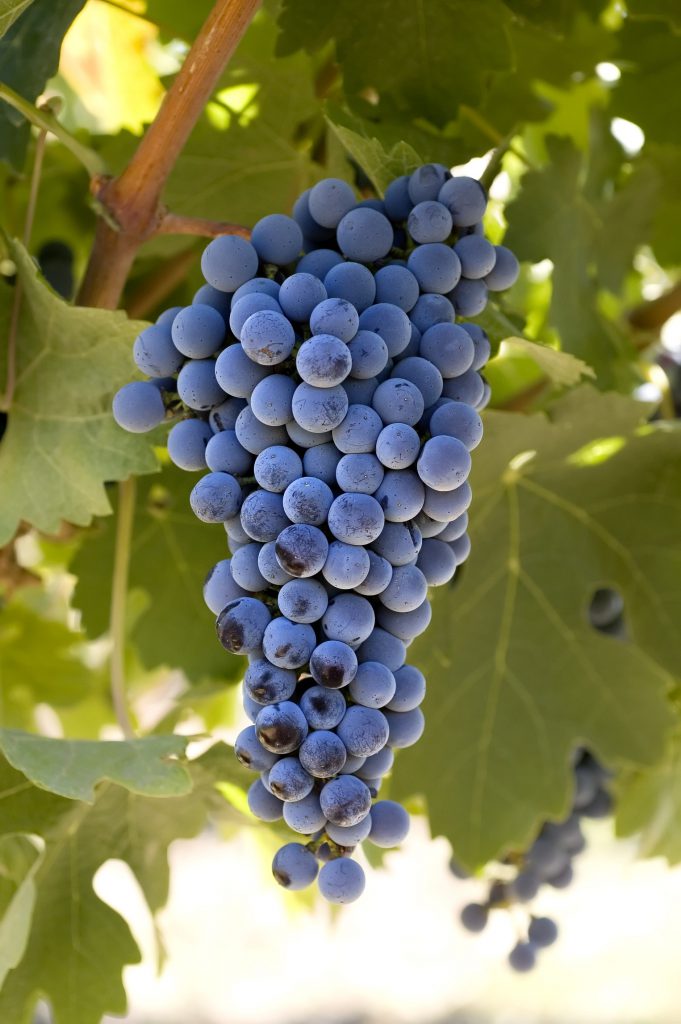 Known as the king of red grapes, Cabernet Sauvignon enjoys the same regal status in California as it does in its native home of Bordeaux, France. Californian Cabernet Sauvignon tends to be more fruit-forward and mellow, with rich dark fruit notes. The most common aromatic and flavor components found in this varietal are plum, black cherry, blueberry as well as warm spice, vanilla, black pepper, and tobacco. Aside from being known for its dark color and full body, it's known for often being over 13.5% in alcohol content. The average alcohol content of a Cab from California floats around 14.5%. At Musto Wine Grape we carry a variety of Cabernet Sauvignon grapes from multiple AVAs in California, as well as all of the yeasts, nutrients, and equipment you'll need.
What kind of yeast should I use when making Cabernet Sauvignon?
*Note that full expression of the desired characteristics for any of the following yeast strains is based on proper care and feeding if the yeasts, along with using quality fruit and good winemaking practices. It is also strongly recommended that Go-Ferm and Fermaid-K are used as well as temperature management throughout the entire fermentation. As always, if you need assistance with any part of your winemaking process, do not hesitate to reach out to us at sales@juicegrape.com or give us a call at (877) 812-1137 to speak with someone who can assist with any product recommendations, procedures, or problems.
BM45 yields a big mouthfeel, notes of cherry liquor, rose petal, jam, plum, berry as well as earthy and spicy elements. It offers color stability and helps to minimize vegetative characteristics.
BDX is an all-around great choice for berry, plum, and jam characteristics. It has a moderate fermenting rate and offers good color retention. By re-enforcing existing tannins, it develops structure in the wine. Because of this, we advise to not use with unripe fruit.
RP15 emphasizes the berry aspects of the fruit, along with color stability, increased mouthfeel, and agreeable tannins.
D254 yields a big mouthfeel and rounds tannins as well as intense fruit. It has a focus on berry and jam characteristics, but more so of dried fruit than fresh. It's also great for color stability and adds body to blends.
D80 offers big volume and fine grain tannins. It is great for encouraging more positive tannin intensity to a blend.
Where do you source your Cabernet Sauvignon from?
We offer Cabernet Sauvignon from multiple AVA's within California and Washington:
Lanza-Musto Vineyards in Suisun Valley, CA (Valley, 169, 15, and Koch)
Mettler Family Ranch in Lodi, CA
Napa Valley, CA
Washington State (Clone 33)
Sonoma County, CA (Chalk Hill)
Amador, CA
King's River, CA
Paso Robles, CA
Central Valley, CA
Is there a certain winemaking procedure specific to Cabernet Sauvignon?
You can follow our Red Wine Grape Procedure which you can find here, if you are using juice you can find the procedure here and if you are using frozen must, here. The procedure is standard for making red wines, but using the proper yeasts and nutrients specific for Cabernet Sauvignon and consistent monitoring will have the biggest impact on your final wine.
Where can I buy grapes, juice, or must?
At Musto Wine Grape Company, all red grape varieties are available in 36lb cases, in frozen must by request, or in 6-gallon fresh juice pails. For Sterile Juice options that can be shipped year-round and without refrigeration click here.
Finally, if you need the best options and equipment suited for you and your winemaking goals, email sales@juicegrape.com or call (877) 812 – 1137 to speak with one of our Musto Crush Crew members who can help. We are here to provide all of the winemaking products you need to make the wine of your dreams, as well as the customer support to ensure your success!
Chardonnay is a white wine grape that originated in the Burgundy wine region of eastern France. We source our Chardonnay wine grapes from 3, high quality, and sustainable appellations in California. This includes Suisun Valley, Lodi, and Central Valley. These regions produce a range of outstanding high quality to premium luxury wine grapes for the best value.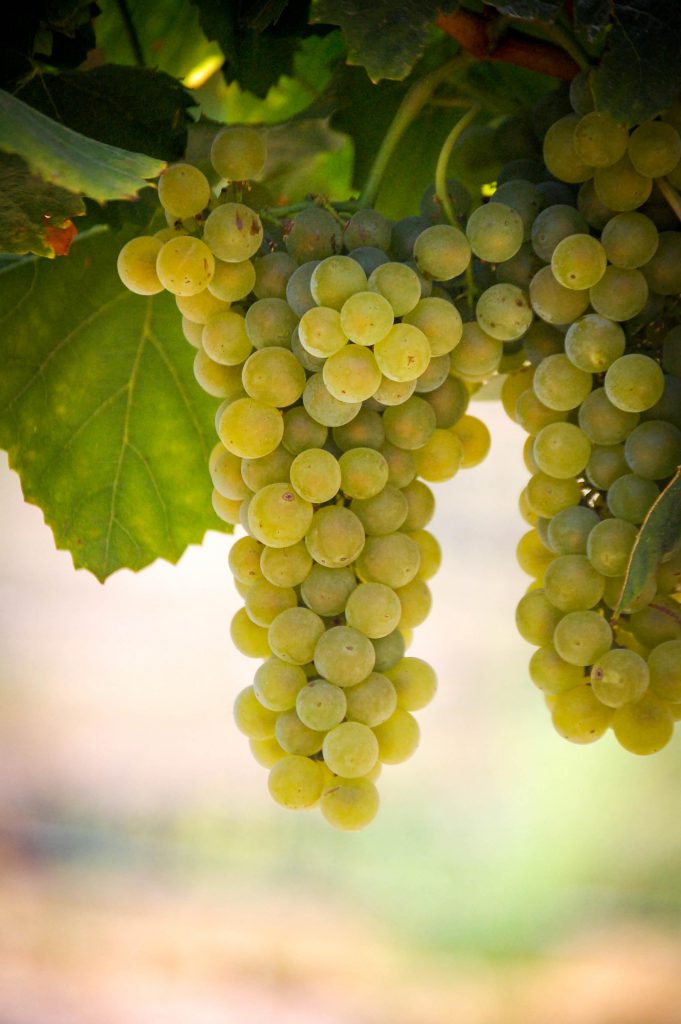 Suisun Valley, California
Firstly, Suisun Valley Chardonnay tends to yield beautiful notes of honeysuckle, green apple, and lemon tied into a welcoming nose. It is full-bodied and lush on the palate featuring tropical flavors of pineapple, peach, and bright citrus. It also has a clean and pleasant finish. We recommend fermenting in a stainless steel fermenting tank using QA23 wine yeast. This is perfect if you're aiming for that tropical profile in your Chardonnay.
Lodi, California
Secondly, If you're looking to make a beautifully balanced wine with lovely notes of pineapple and citrus, that mingles with notes of sweet vanilla custard finishing with just the right amount of silkiness and acid, we recommend the Lodi Chardonnay. We also recommend fermenting with D47 wine yeast in a French oak barrel. When you are fermenting in a barrel, it's best to use MBR31 to allow your Chardonnay to go through Malo-Lactic Fermentation. This will achieve those silky and buttery finishes.
Central Valley, California
Finally, If you're drawn to the Lodi Chard characteristics but you're looking for more complexity, try the Central Valley Chardonnay. It has the potential to yield fresh tropical fruit, pears, and peaches along with custard cream flavors leading to a creamy, soft, and mouth-filling finish. For these results, we recommend fermenting in a stainless steel tank or fermenting tub with VIN13 wine yeast and aging in a French oak barrel. Inside the barrel, it should undergo Malo-Lactic Fermentation with the use of MBR31 and will yield that layered complexity you're craving.
Ready to make your own Chardonnay? Musto Wine Grape is here to supply you with everything you need to make the wine of your dreams. Email us at sales@juicegrape.com or call (877) 812-1137 to speak with someone who can get you started!
The Mettler Ranch
Musto Wine Grape is excited to announce their newest vineyard addition, the Mettler Ranch. The Mettler family has been farming wine grapes since the 1770's in California. They focused their vineyard growing in Lodi in the 1800's. Their family is now in its eighth generation of wine grape growing, with the 6th and 7th generation both recipients of the Agricultural Hall of Fame. It's safe to say that vineyard farming is in their blood.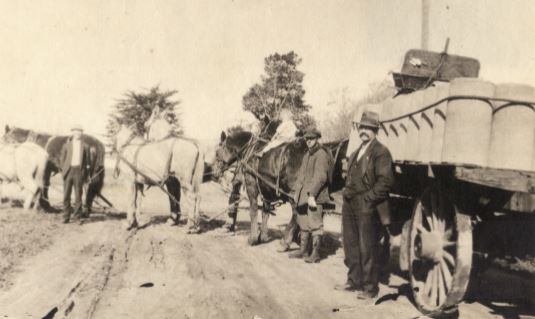 Regardless of their history, the Mettler family is constantly introducing new and progressive practices to create high quality wine grapes. They farm all of their vineyards sustainably (via LODI RULES) and as organically as possible; with certain blocks being certified organic by the CCOF (California Certified Organic Farmers). They use integrated pest management, cover crops, composting; and disease control through trellising, shoot positioning and leaf removal. The Mettler's believe in farming the land for healthy vines and consistent wine quality.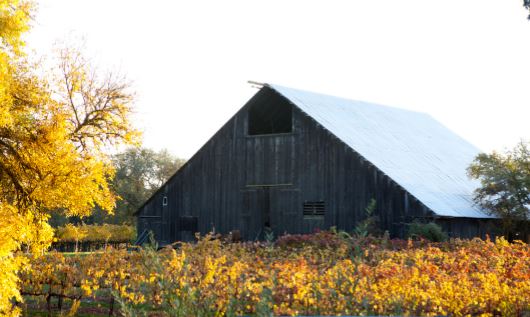 Organic Farming at a Glance:
Soil:
Building organic matter within the soil is key to organic farming. You must feed the soil in order to feed the plant. The balance of the soil structure is critical not only in organic farming but to the overall health of the vine.
Cover crops in vineyards are used to fix nitrogen and soil tilth. They create a habitat for beneficial insects and reduce erosion. Cover crops can also be helpful in weed control, and reduces air pollution by keeping dust down in the vineyards
Use of compost on the vineyards floor if needed.
Disease Control:
Prevention is key
Modern trellising, shoot positioning, and leaf removal allow sunlight penetration and air flow into the vine's canopy, greatly reducing mildew pressure.
Pest Control:
Organic farmers must encourage a healthy ecosystem; to include and encourage predatory insect species, which eat pests
o By not using pesticides, beneficial insects remain in the vineyards.
Owl boxes placed in vineyards create a natural form of pest control
 Weed Control:
Mechanized in-row cultivator
Hand hoeing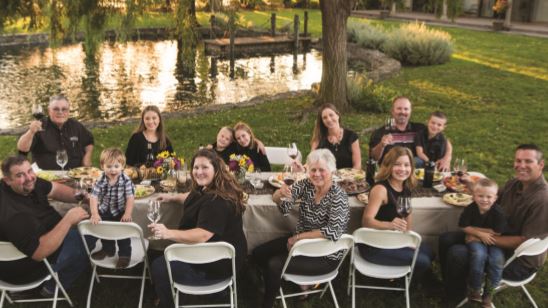 The Mettler family farms over 800 acres in the Lodi Appellation, some of which date back to their family's original properties which are over 100 years old. In keeping with their progressive nature, they were the first to introduce French clones in the Lodi region. The family is very focused on producing wine grapes that make consistent and richly crafted wines.
PS- you might have noticed Berton Costamagna from Delta Packing (another one of our Lodi wine grape providers) in the Mettler family photo. This is because Berton is married to Kelli Mettler (now Costagmagna). Kelli is head of Wine Sales for her family's winery. You might have met Kelli and Berton at our last Winemaker Competition Celebration. As a family run business, we at Musto Wine Grape love being able to work with other growing family businesses. If you visit Mettler Vineyards you'll see their wine dogs and next generation running around in the vineyard, including Berton and Kelli's son Caden.
Wine Grape Varieties Available:
Pinotage
Grenache Noir
Merlot
Petite Sirah
Syrah
Cabernet Sauvignon
Zinfandel
Sangiovese
*All grape varieties are available in 36lb cases or in frozen must by request
The Mettler Vineyards:

The Mettler Vineyards are located in Lodi's Mediterranean Climate. Warm, dry summers, and cool moist winters. The dry warm summer days allow Lodi grapes to develop ripe fruit flavors while the distinctive breezes maintain the natural acidity for structure and complexity in the finished wines.
Mettler's Wines of Distinction:
The Mettler family has their own winery located in Lodi, CA. Their winemaker, Adam Mettler recently won Winemaker of the Year from Wine Enthusiast. He creates award winning wines for many wineries in Lodi, including his family's winery.
Awards Received:
Cabernet Sauvignon: Red, velvety and complex with true varietal characteristics

92 Points – Wine Enthusiast 2019
91 Points – Wine Enthusiast 2020

Petite Sirah: Deep and layered with concentrate flavors and excellent balance

94 Points – Wine Enthusiast 2019
#33 of the Top 100 Wines of 2019 – Wine Enthusiast
92 Points – Wine Enthusiast 2020

Old Vine Zinfandel: Hearty and full bodied with a genuine "zin" personality

91 Points – Wine Enthusiast (Feb. 2020)
92 Points – Wine Enthusiast (April 2020)
For more information regarding the Fall Harvest please feel free to contact us at sales@juicegrape.com or give us a call at 877-812-1137. We are looking forward to helping you with your next great wine!
The 2020 Lodi Wine Grape harvest is starting to take shape. Crop timing is about 5 to 7 days ahead of last year, making it more of a "normal" crop year. The fruit set is looking average to light, but mostly average in size. This should produce good, well balanced berries for winemaking. Lodi has had ideal wine growing weather and is expected to have a great harvest this year.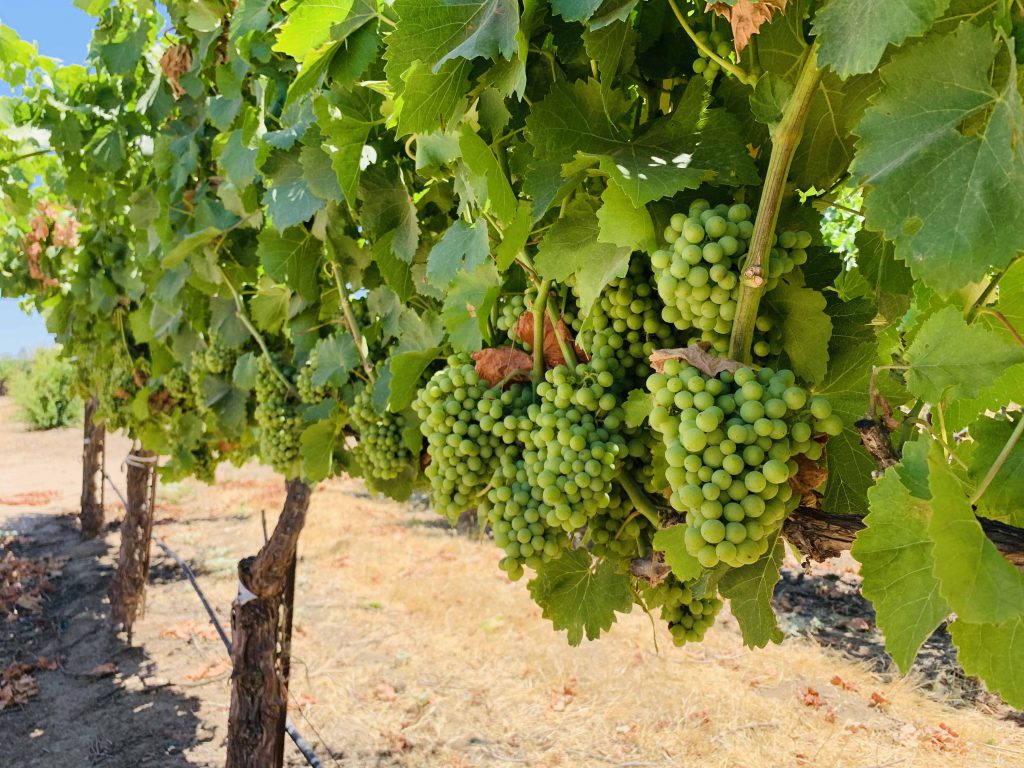 Here's a quick look at some of Lodi's more popular varieties and when they might start to harvest:
Chardonnay
Crop: Average
Harvest Start Date: 8/25/20
Pinot Grigio
Crop: Average
Harvest Start Date: 8/21/20
Pinot Noir
Crop: Average
Harvest Start Date: 8/28/20
Cabernet Sauvignon
Crop: Average
Harvest Start Date: 9/5/20
Sauvignon Blanc
Crop: Average
Harvest Start Date: 8/26/20
Merlot
Crop: Average
Harvest Start Date: 9/4/20
Zinfandel
Crop: Average
Harvest Start Date: 9/4/20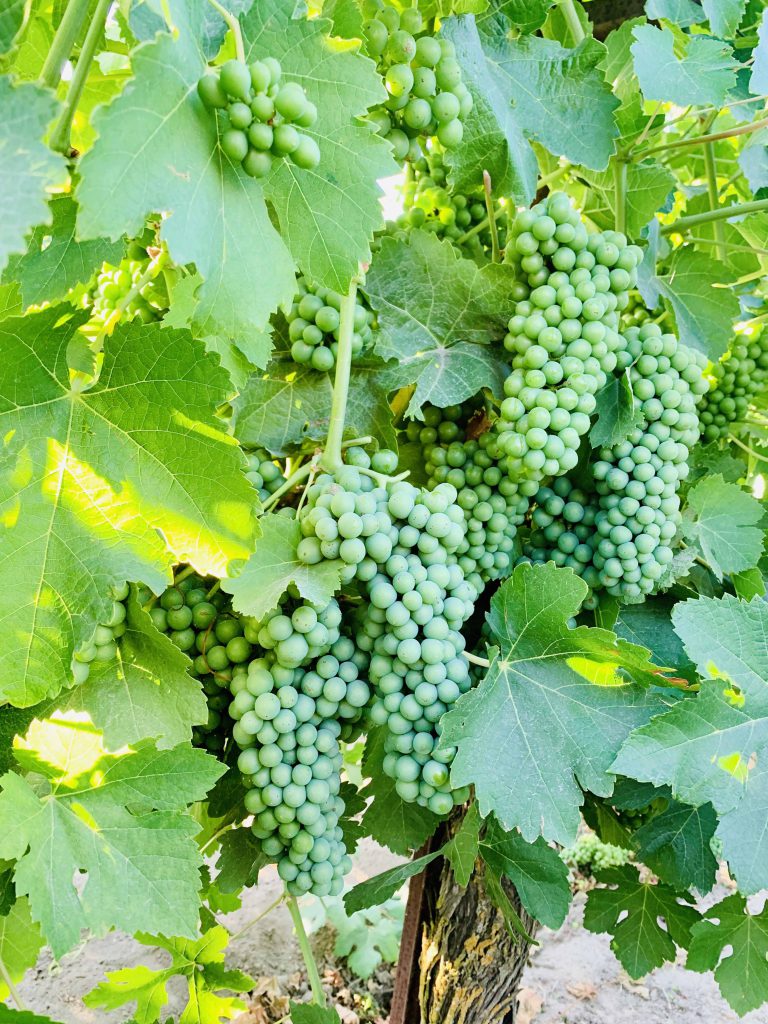 If you are interested in purchasing wine grapes or winemaking juices this fall please email sales@juicegrape.com or call 877-812-1137 for pricing and information. We are looking forward to speaking with you about your 2020 vintage!
A note about Covid-19 precautions: Delta packing continues to be extra vigilant when it comes to the safety of their employees and customer to ensure that the grapes are harvested and shipped safely this year. In the vineyards and main facility, temperature checks are taken daily for everyone, hand washing and sanitation stations are in every work area, and social distancing is required.
We want to give a BIG Congratulations to our Growers for winning multiple prestigious awards at the San Francisco Chronicle International Wine Competition!!
Our Lodi Growers:

2016 Zinderella Old Vine Zinfandel – GOLD Medal
2017 Albarino from Mettler Ranch – SILVER Medal
2016 Zinfandel from Mettler Ranch – SILVER Medal
2016 Petite Sirah from Mettler Ranch – GOLD Medal
2016 Cabernet from Mettler Ranch – SILVER Medal
Our Suisun Valley, Lanza Musto Vineyards Growers:

2018 Wooden Valley Sauvignon Blanc – GOLD Medal
2016 Wooden Valley Zinfandel – GOLD Medal
2017 Wooden Valley Malbec – GOLD Medal
2016 Lanza Family Petite Sirah – DOUBLE GOLD Medal
2016 Lanza Family Cabernet – GOLD Medal
Click the link below to see the full list of winners. Great wine starts in the vineyard!
Link: http://winejudging.com/medal-winners/
Did you know that the first wine grape in Lodi was planted in the 1800's? Or that Lodi produces over 450 wine labels? 4th and 5th generation growers are taking their historic vineyards to new levels by introducing sustainable growing practices, planting interesting wine grape varietals, and producing block specific wines.
The Lodi AVA was created in 1986 and the farmers here have been growing and developing their winemaking and vineyard plantings ever since. With over 75 different grape varieties planted in Lodi, there is no shortage of interesting high quality grapes. According to the critics the top grapes coming out of Lodi are Old Vine Zinfandel, Cabernet Sauvignon, Merlot, Chardonnay, Rhone varietals, and Italian varietals. Many of the wineries in Lodi enjoy working with their grapes because they create wines that are complex, flavorful, and pair well with food. After all, wine was created to drink and enjoy with family and friends.
Musto Wine Grape is bringing in a diverse variety of grapes from Lodi this season. With a great price point and no shortage of options, Lodi is one of the most versatile and creative AVA's for winemaking.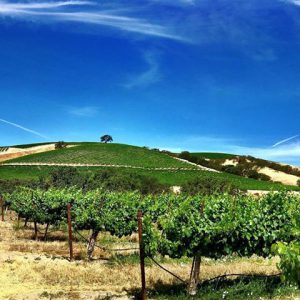 Winemaking Suggestions:
Lodi Old Vine Zinfandel
Lodi Cabernet
Lodi Petite Sirah
Contra Costa Montelpuciano

Contra Costa is an area in Lodi that has a very similar microclimate to Italy. Italian varietals flourish here and come out similar to those grown in Italy.
D-254; Ripe red fruit, jam, and mild spicy flavors, alcohol tolerance of 16%
VRB; Ripe fruit, jam, plum flavors, softens tannins, alcohol tolerance of 17%
BM 45; Fruit jam, cherry liquor, sweet spice, and cedar flavors, alcohol tolerance of 15%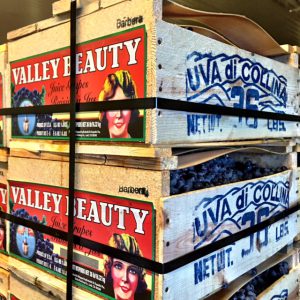 Wine Grapes/Wine Juices Available:
• Alicante
• Barbera
• Cabernet Franc
• Cabernet Sauvignon
• Carignane
• Grenache
• Malbec
• Merlot
• Mixed Black
• Petite Sirah
• Pinot Noir
• Ruby Cabernet
• Sangiovese
• Zinfandel
• Old Vine Zinfandel
• Valdepena
• Albarino
• Balck Muscat
• Chardonnay
• French Colombard
• Malvasia Bianca
• Muscat
• Pinot Grigio
• Riesling
• Sauvignon Blanc
• Thompson Seedless
• Viognier
• Aglianico
• Montelpulciano
• Nero D'Avola
• Sagrantino
• Mourvdere
Christina's Top Wineries to Visit in Lodi:
If you are interested in Lodi grapes or juices please give us a call at 877-812-1137 or email us at sales@juicegrape.com to secure your order. Cheers to the 2018 Winemaking Season!
"The time has come to find an Old Vine Zin that is the perfect fit for every occasion. With a deep red color that beautifully inundates the glass, this luxurious Zinfandel immediately captures your attention…."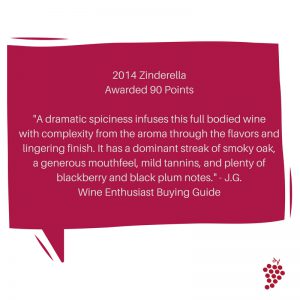 Get excited Winemakers because Zinderella Zinfandel grapes are coming to the East Coast. The Zinderella wine was inspired by perseverance and invigorated by a willingness to never give up on a dream, Zinderella embodies so much more than just wine. From the heart of the esteemed Lodi Appellation, a land recognized as the Zinfandel Capitol of the World; only select Zinfandel grapes that have withstood the test of time have been chosen. With deep, rich Zin flavors, each bottle of Zinderella is an inspiration to follow our dreams and create memories.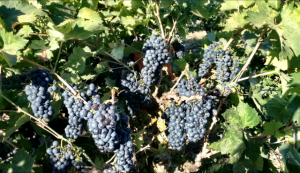 Who else is excited to create their own version of Zinderella? I know we are! The Zinderella grapes are sourced from one of our oldest vineyards in Lodi. These grapes are over 35 years old, head pruned and ready to create some delicious wines. We suggest using the following yeasts when creating your perfect Zin.
Yeast Suggestions:
CLOS

: This yeast will ferment under tough conditions. It's a great yeast if you don't have good temperature control. It will help enhance aromatic structure and can handle a high alcohol tolerance (17%). CLOS helps highlight the intensity of the grape that comes with the vine's age. Old head pruned Zinfandel vines produce some delicious and bold wines.
RP-15: This yeast will help balance out the mouthfeel of your wine. If you are interested in a tempered Zinfandel then this will help bring out the bright red fruit characteristics along with mineral flavors. If you like your Zinfandel with a balance of fruit and earth this is the yeast for you.  RP15 can handle higher Brix and will ferment up to 17% alcohol.
VRB: Bring on the fruit bomb! VRB will help promote all of those fruit characteristics you love in your Zinfandel. Think ripe jam, plum, and raspberry; while softening tannins and rounding out around 17% alcohol. This yeast is great for those who want to create a bright and fruity Zin.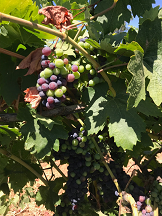 Zinderella going through verasion 
Our grower Paul has a quick update for us regarding the Zinderella grapes, "As you can see veraison has already happened, and now the berries are ripening and coloring nicely. This year's 2018 wine grape crop is shaping up nicely for us! Overall fruit sets are slightly lighter than last year, but as we know, with lighter crop sets, it increase expectations of enhanced flavors and better total quality."
Give us a call at 877-812-1137 or shoot us an email at sales@juicegrape.com to set up your order for the fall!
Suisun Valley Harvest Outlook
Everything is maturing along in Suisun Valley. We are seeing verasion come to end in varieties such as Merlot and Sangiovese. Petite Sirah, Cabernet 169, and later varieties are still going through the verasion process. Looking at the maturity level of the grapes harvest should start around September 4th in Suisun Valley – beginning with Sauvignon Blanc and Chardonnay. The next varieties to pick will most likely be Merlot around September 10th and, Sangiovese, and Malbec around September 16th. The later varieties such as Petite Sirah and Cabernet 169 should harvest around late September/early October.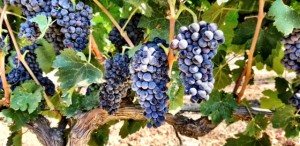 Interested in the weather in Suisun Valley? Click here to see what our weather stations are picking up on a daily basis!
Lodi Harvest Outlook
Overall the Lodi crop looks great. The rain helped strengthen the deep roots this winter, which allowed the vines to grow a vigorous canopy. The big canopies from the record rain fall has protected the grapes from the summer heat. Therefore, it should be an average to slightly below average crop this year. Most varieties look normal, however Cabernet and Zinfandel look to be low slightly lighter than last year. The Lodi appellation is made up of mostly sandy loam soil and unlike the Central Valley they get constant cooler temps in the evenings. This area experiences 40 degree swings in temps that help with coloring the grapes and the skins are thicker which produce a dark juice high in tannins. This is why the region is famous for its delicious Zinfandels and Italian grape varieties!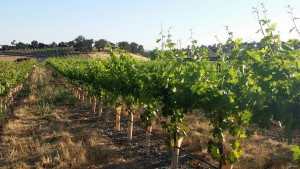 Central Valley Harvest Outlook
With the extra rain fall Central Valley is looking to be a great harvest. The crop looks to be about the same as last year and we should be harvesting about 4-6 days later than last year. We anticipate some of the Central Valley fruit to start shipping to the East Coast around August 28th. Get your crushers ready!!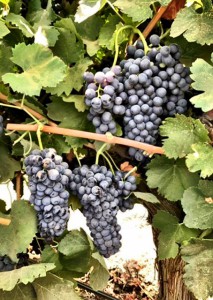 We should have an updated harvest report pertaining to Paso Robles, Napa/Sonoma, Contra Costa, and Washington State next week. Keep an eye out for our next email.
There is a lot going on at Musto Wine Grape Company and we are looking forward to seeing you on August 26th for Customer Appreciation Day.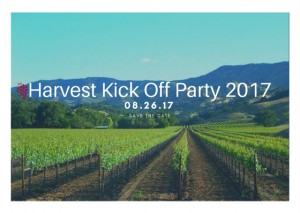 Cheers to making your favorite wine!!
Lodi is becoming a force to be reckoned with, especially when it comes to sustainability….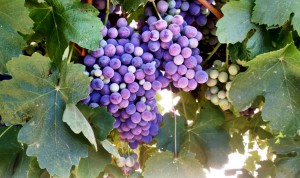 "Lodi Rules for Sustainable Winegrowing is California's original sustainable viticulture program. This program truly began from the ground up, with growers deciding it was important for the future of the Lodi region. Our certification process is rigorous, based in science, voluntary, and third-party audited. Lodi Rules certified growers make up an innovative community with a history and commitment to farming quality winegrapes through the implementation of viticulture practices that balance environmental, social, and economic goals. Lodi Rules was designed to communicate our commitment to sustainable agriculture to wineries and the general public.
Lodi Rules has two key components. First, Lodi Rules promotes winegrape grower adoption of over 100 sustainability practices, which are called "Standards". The Standards were collaboratively developed by a team of Lodi winegrape growers and viticulture professionals, and were first accredited by Protected Harvest in 2005. The Lodi Rules Standards are the backbone of the program, and are organized into six Chapters: 1) Business Management, 2) Human Resources Management, 3) Ecosystem Management, 4) Soil Management, 5) Water Management, and 6) Pest Management. Each Standard meets three criteria: first, it is measurable; second, it addresses at least one of the three aspects of sustainability (environmental health, social equity, and economic viability); and third, it is economically feasible to implement. We believe that the Lodi Rules Standards are the most thoroughly and rigorously vetted set of sustainability practices in California's viticulture industry. All Standards have been peer reviewed by world renowned third-party scientists, members of the academic community, and environmental organizations.
The second key component of Lodi Rules is the pesticide risk model, PEAS, which is unique to Lodi Rules. Pesticide Environmental Assessment System (PEAS) is a risk model used to quantify the environmental and human impact of all pesticides applied in a vineyard. The PEAS model generates an Environmental Impact Unit (EIU) for each pesticide, which is based on the pesticide's impact on 1) acute risk to farm workers, 2) dietary risks from acute and chronic exposure to people who consume the product, 3) acute risks to small aquatic invertebrates, 4) acute risk to birds, and 5) acute risk to bees and pests' natural enemies. Pesticide use by Lodi Rules certified growers must fall below 50 PEAS impact units for the season.
A vineyard qualifies for certification if it meets several criteria. First, growers accumulate points through implementing sustainability practices and must sum to at least 50% of the total points available in each Chapter. Growers must accumulate at least 70% of the total points available across all six Chapters. Implementation of some Standards is mandatory. Such Standards are those that the program designers believe are imperative for sustainability. Certification is awarded to an individual vineyard on an annual basis. Certified vineyards must pass an annual independent audit to verify the implementation of sustainability practices.
2013 marked a year of improvements to the Lodi Rules, the most significant of which was a content revision of the Standards. The Lodi Rules Committee began the revision process in 2011 with the explicit goal of increasing the scientific rigor of the Standards while also making the program more adaptable to a diversity of vineyard conditions and management goals. In January 2012, the Protected Harvest Board of Directors accredited the revised Standards. In 2017, the Standards were further edited for clarity and consistency, and two new Standards were added to give growers credit for sharing sustainable viticulture knowledge and for conducting on-site collaborative research. The current, accredited 2017 third edition Standards are available for download HERE."
So if you are interested in sustainably grown grapes Lodi is a top contender for this year's harvest!
Speak to a Musto Crush Crew Representative Today about your fall harvest order – 877.812.1137 / sales@juicegrape.com
What's the Winemaker's Think Tank?
Every Thursday we will post about a few frequently asked questions that our winemaker has answered. If you have a winemaking question you would like to have answered, please email us at support@juicegrape.com and we will try to get into next week's post. Cheers! 🙂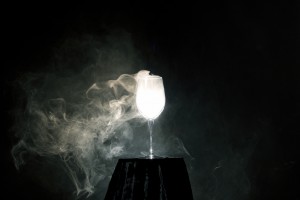 Why is my wine evaporating?
Just like water or any other liquid, with prolonged exposure to air, wine can evaporate. When aging wine in an enclosed container such as a tank, carboy, or demijohn, the container should have an airtight seal via an inflatable gasket or an airlock and bung. This will help prevent against oxidation and will reduce the amount of evaporation dramatically. If you still see some evaporation happening in one of these closed containers, evaluate your bungs and seals as they may not be working properly.
The main source of evaporation in winemaking is through barrel aging. Barrels are a porous environment that allows the wine to "breathe" over time. This "breathing" process is essentially evaporation. The wine is exposed to air through the porous staves and small portions of the wine evaporate into the atmosphere. This has positive effects on the wine as it creates a creamier mouthfeel, can reduce the perception of acidity, and imparts oak flavor. The barrel must be filled monthly with additional wine to reduce the head space and replace the evaporated product. This will prevent the wine in the barrel from oxidizing. While the breathing process may be a source of frustration, as you witness your wine evaporating into thin air, it will help you to create a fuller, heavier, more lush wine.
We hope this information helps with your winemaking. If you have any follow up questions or winemaking questions in general, please email us at support@juicegrape.com.