The Black Olives have officially arrived and Stevie is excited! So excited in fact that he has shared his Black Olive Curing recipe.
See below for how to cure your black olives at home.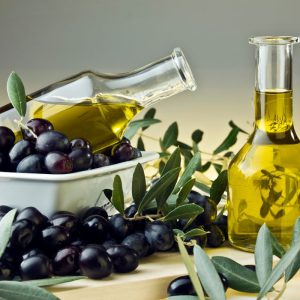 Stevie's Black Olive Curing Recipe:
Purchase your olives from Musto Wine Grape and Stevie "The Olive King"

Layer fresh black olives with pure sea salt or pickling salt (you don't want your salt to have additions of iodine). You can use a glass jar or olive crate.

Each day, drain off the bitter water which is being released from the olives.

When they stop giving off the liquid, they are ready.

Rinse and then rub with oil and they are ready to eat.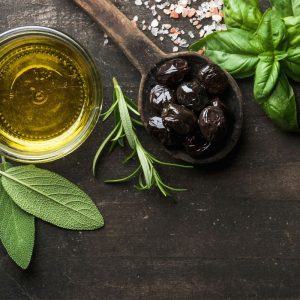 Pro Tip: You can then also add other flavors, such as garlic, chili pepper or lemon zest.
Interested in making your own green olives? Check out Musto's Green Olive Infusion kits – 2.5lbs of green olives ready to be infused and consumed! Click here for more details –> https://wp.me/p9ZM5f-vZ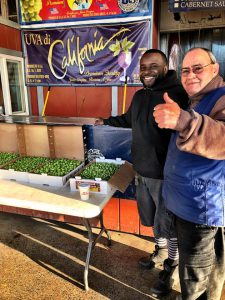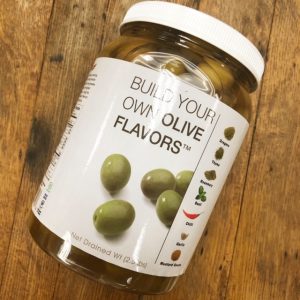 Do you love Olives as much as Stevie? If you do then we have the olives for you! Musto Wine Grape has a new product, 2.5lbs of green olives ready to be infused and consumed!
Add your favorite spices to the olives. Oregano, crushed pepper, thyme, rosemary, basil, chilli, garlic, or mustard seed for example. Or add 1 large sliced carrot, 1/2 large onion, and 1/2 large red bell pepper, cutting the onion in 3/8 inch dice and the pepper in thin julienne cuts to create a marinade. Mix the marinade with 2 oz of virgin olive oil and 1 oz of red wine vinegar.
A great winter project or gift for your favorite foodie.
Call Musto Wine Grape to reserve your Build Your Own Olive Flavors Kit. – 877.812.1137