What is Potassium Metabisulfite?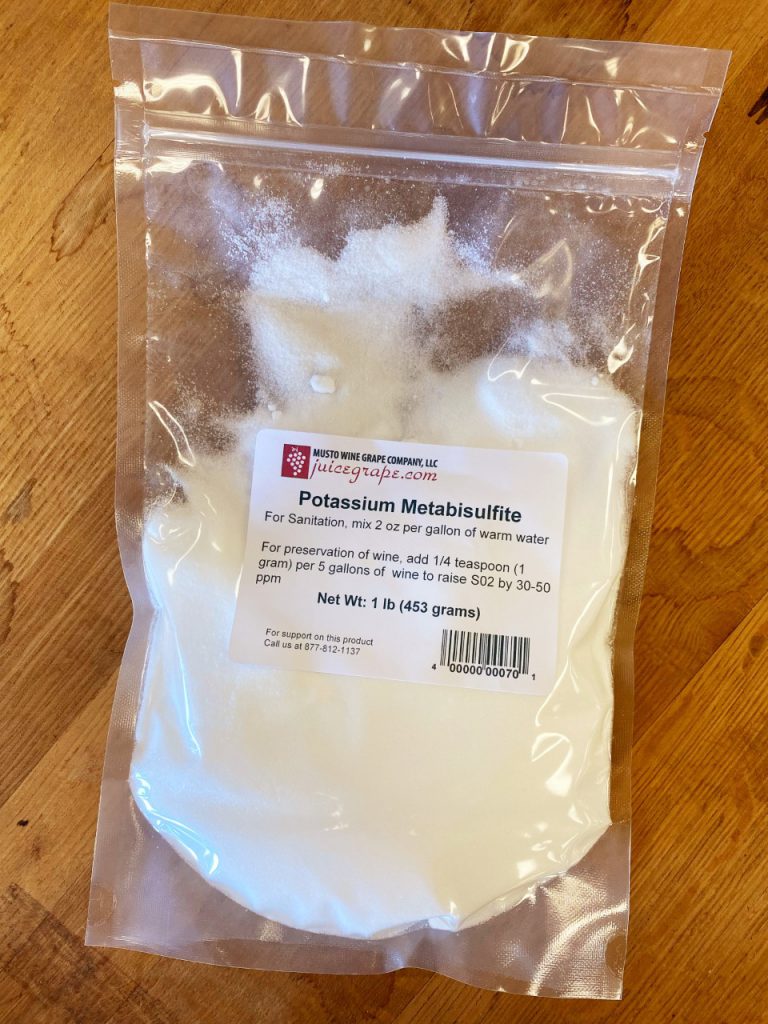 Potassium Metabisulfite is an antioxidant and sanitizer, and has several uses in winemaking. After crushing and de-stemming, it is used to help kill off any spoilage bacteria and natural yeast that may be present on the grapes or equipment. It also helps to preserve wine, specifically protecting it against oxidization.
Throughout the entire winemaking process, it's important to measure your SO2 levels and adjust as needed to improve and lengthen the preservation of your wine. The exact amount needed to be effective is entirely determined by the pH of the wine. Also, free SO2 levels fall faster in a wooden barrel versus in glass or stainless steel tanks, so make sure you manage your SO2 levels very closely.
How do I use it?
If you are adding Potassium Metabisulfite to your must, the proper amount is ¼ teaspoon per 5 gallons of must. If you are making an SO2 sanitizing solution, add 8 teaspoons for every 1 gallon of water. Place into a spray bottle for quick and easy use. After cleaning your equipment and again before use, spray the solution generously and shake off/let any extra solution drip dry.
Potassium Metabisulfite has a shelf life of about one year if you are using it to add to your wine. If you have some that is over a year old, no worries! It still functions as a sanitizer, just make sure you separate and label each to avoid any mix ups.
Where can I get it?
You can find and purchase Potassium Metabisulfite here. Need assistance in using SO2, whether adding to your wine or sanitizing your equipment? Give us a call at (877) 812 – 1137 to speak with a sales associate who can help you!
Follow us on Instagram here and like us on Facebook here. For Virtual Winemaking Classes click here.