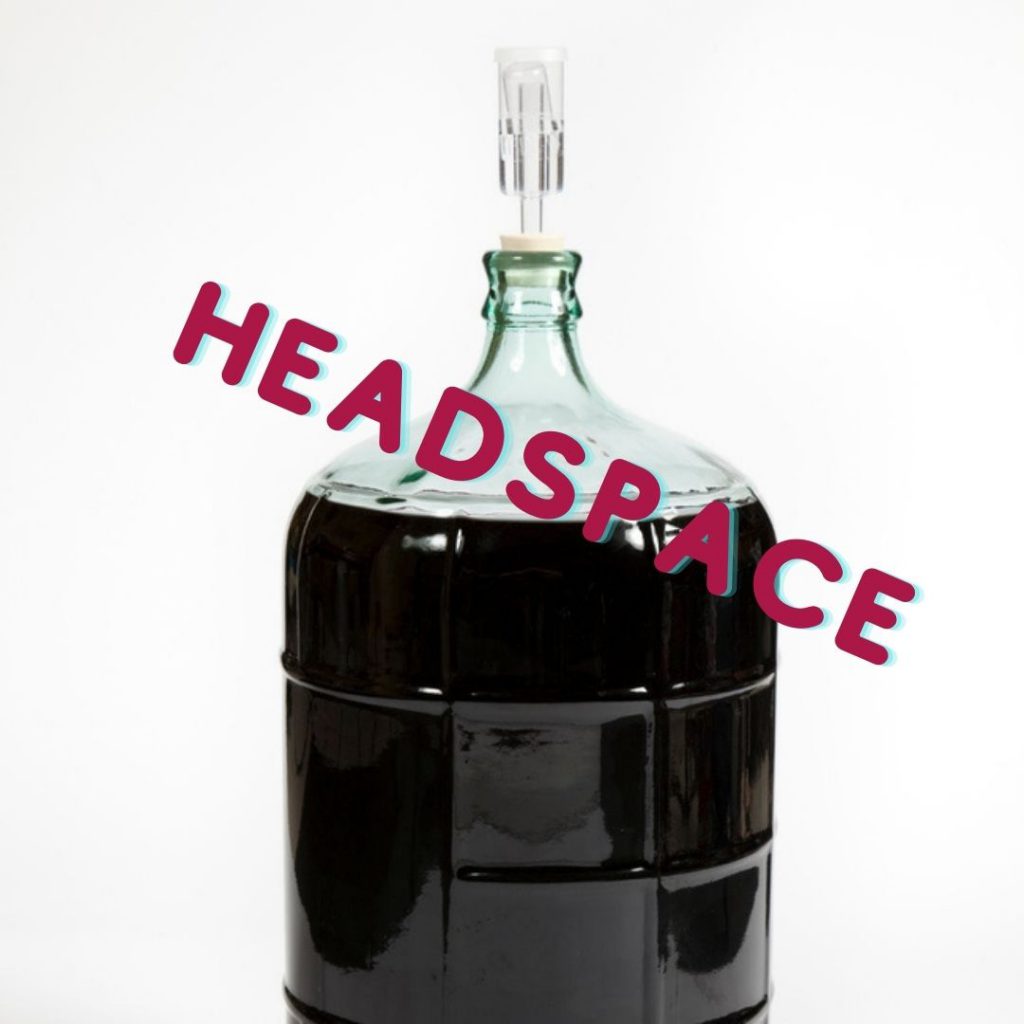 Let's talk about headspace. Extra headspace in your wine storage vessel leads to oxidation. Oxidation leads to wine faults such as – disappearance of fruit flavors, characteristics like bruised-apple take over, the color starts to brown, and brettanomyces or volatile acidity can start to develop.
However, not all oxidation is bad. If done carefully a little micro-oxidation can give help soften your red wine wine and give it complexity. Also, some wine styles require excessive oxidation like Madera.
But for most wines we want to avoid any excessive oxidation. So how to we do that? Below are a few tips to help avoid oxidation in your wine.
1. Consistently check your aging vessels and make sure they have no headspace and are topped off
2. Limit how much air you wine is exposed to during racking, pump overs, and bottling
3. Keep track of and update your SO2 levels regularly
4. Double check tank gaskets for any leaks before use
5. Use quality corks when bottling wine
We hope these tips help! 🍇🍷🥂 Looking forward to working with you all this Spring Winemaking Season. Have you ordered your Spring Winemaking Supplies yet? Email us at sales@juicegrape.com for more details.
For more on Winemaking Faults visit our sister site WinemakingInstructions.com
The world of wine is a big one. Whether you are a newbie winemaker or drinker, or one of the pro's that just needs a refresher.
We put together a printable pocket guide for identifying the 9 styles of wine.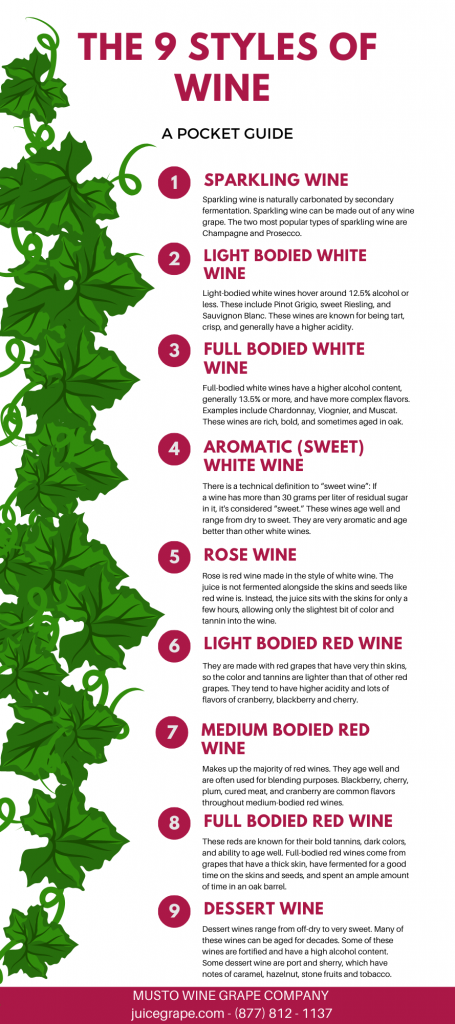 This printable pocket guide provides a simple overview of each of the 9 styles of wine and what characteristics to look for. Its a great idea to keep handy in your wine tasting notebook so as you write your tasting notes you can easily identify each wine!
Once you are able to taste the 9 styles of wine, it will give you a better understanding of wine as a whole. Once you have a good understanding for wine, you'll be able to fully understand tasting wine and even making it! Obviously wine tasting and winemaking can be complex but with dedication for learning, and having the support (us!) it can ensure your success.
Other types of reference guides that are good to keep handy are things like a wine tasting wheel and color chart that allows you to identify more colors, aromas and flavors!
Want to make your own wine? Musto Wine Grape Company is here to help. Give us a call at (877) 812-1137 to speak with one of our Crush Crew members to get you on track to making the wine of your dreams!
So how can you start making your own wine from Chilean juices? Follow these 10 Easy Steps (for fresh juice) and you'll be on your way!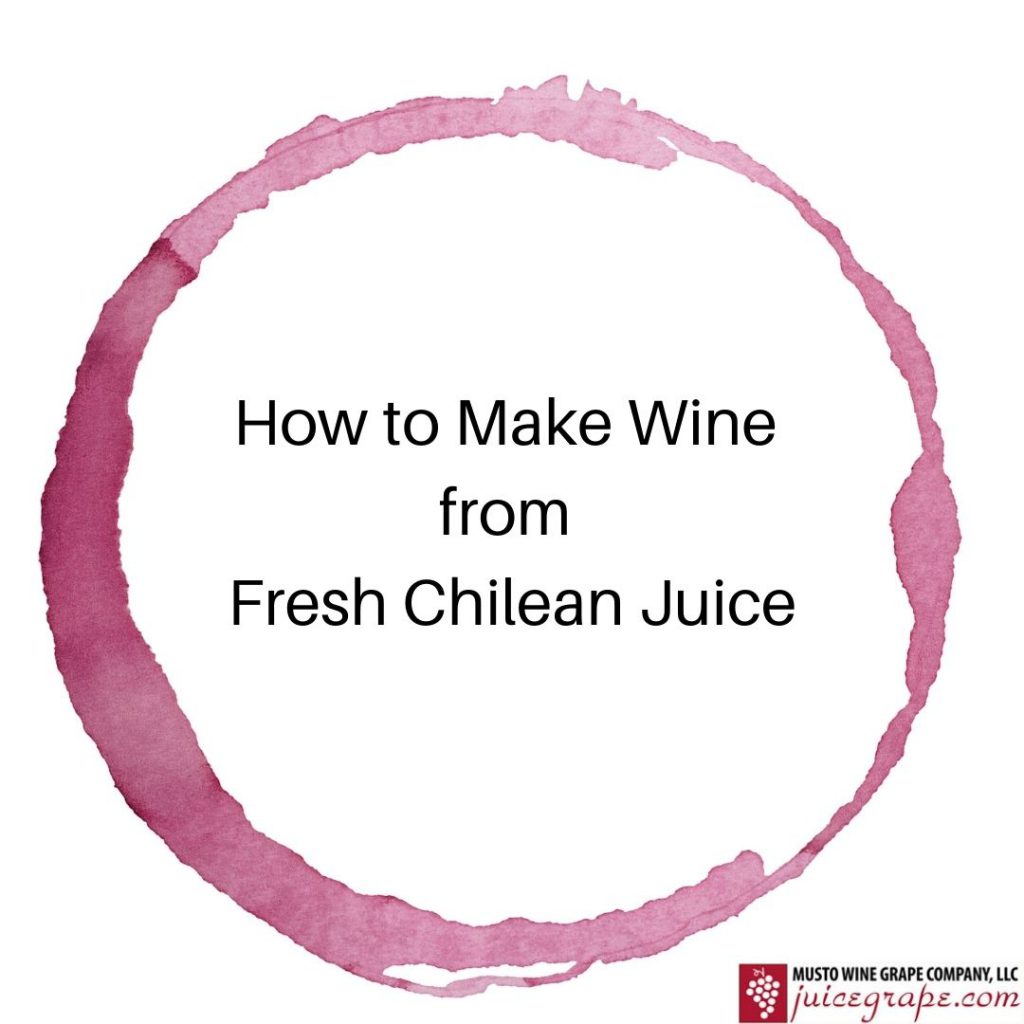 Choose a

Chilean

variety that speaks to you.
Come to Musto Wine Grape and pick up your pail of juice.
Bring it home, pop open that lid, and add 1/4 tsp potassium metabisulfite to it. Add

pectic enzyme

if you're going to (5 drops per gallon of juice). Give it a stir.

Allow it to come up to room temperature – we're talking 60 degrees or so.
Choose your fermentation vessel: will you keep it in pails or ferment in a

carboy

or

demijohn

? Make sure everything is clean and sanitized. *Be sure there is enough room to account for fermentation foaming*
If you are going to add fermentation tannins or additives (like oak dust,

Booster Rouge

,

Booster Blanc

) you can add that now. *Note: do not add tannins such as

FT Rouge

within 8 hours of adding enzyme*
Pitch the yeast once the temperature has reached at least 60F. Yeast strain choices will vary depending on the juice you choose – ask a winemaker at Musto Wine Grape for a strain recommendation for the varietal you're making. Follow the yeast starter directions explicitly. Be very careful of temperatures, never adding yeast if there is more than a 18 degree difference between the yeast starter liquid and the juice.
Carefully monitor the fermentation by checking

Brix

levels daily. Add yeast nutrients as needed if you choose to do so.
If you are adding

malolactic cultures

to your wine, you may also chose to do this at 1/3 Brix depletion. If using a malolactic nutrient (

Opti-Malo Plus

) with the bacterial culture, hydrate the nutrient in a separate container from the bacteria and add to the must directly before the addition of the bacteria. Follow all directions on the bacteria and nutrient packets explicitly.
When the fermentation is complete, rack off the lees and continue aging. Many Chilean wines are aged with oak – if you choose to do this, you can do so in oak barrels or with

oak alternatives

(such as

chips

or staves).
Want to read more about making wine from Fresh Juice? Check out this blog post.
Can I make my own? Musto Wine Grape Company is here to help you make the wine of your dreams! The Spring Chilean winemaking season starts in late April, early May. Secure your winemaking grapes or juices and give us a call at (877) 812-1137 to speak with one of our Musto Crush Crew members. We can get you set up with everything you need and provide customer support along the way to ensure your success!
When you are first starting out in the wine-tasting world, you come face to face with the intensity and complexity of certain wines as you taste them. One of the things that your palate will start to recognize is the thickness and texture of the wine in your mouth. We identify this mouthfeel as the body of the wine. It can be difficult to explain a wine's body because it is not as obvious as sweetness or acidity.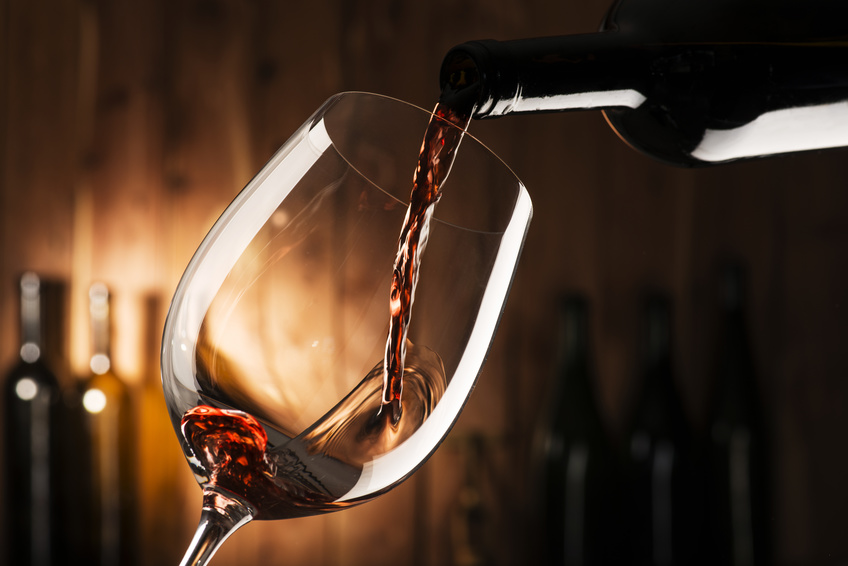 The body of wine can be described in three ways:
When the body of a wine is light, think of drinking a glass of water. It's thin, goes down easily, and is smooth.
When the body of a wine is medium, think of drinking a glass of skim milk. The consistency is thicker, but not too thick, and sticks around in your mouth a little longer.
Lastly, when the body of a wine is full, think of drinking a glass of whole milk. This would be the thickest, with the longest-lasting finish.
Light-bodied wines
Light-bodied wines are light and delicate on your palate making them popular during the summer because they are crisp and refreshing.
Medium-bodied wines
These wines are known for being "in-between" because there is no true cut off for where they actually sit on the tasting spectrum. Sometimes they can be more light-to-medium bodied, or they can be medium-to-full. These wines are usually the best to pair with food because they have the perfect balance of tannins and acidity.
Full-bodied wines
These robust and powerful natured wines are bold. These would include deep red wines and ports, and these characteristics come from their skins which are packed with tannins. If you taste a full-bodied wine, you'll notice it leaves a coated finish in your mouth.
What gives a wine its body?
Tannins, sugar, and acids all contribute and determine the overall body of a wine. Something that can help you determine the body of a wine is its alcohol level. Alcohol adds to the intensity and thickness of a wine. The more alcohol that wine has, the heavier it becomes and the bigger mouthfeel it offers.  The grape itself determines the body, starting in the skins. Thick-skinned grapes like Cabernet Sauvignon contain a lot more extract than Pinot Noir, which is thin-skinned. Production methods also impact the weight of the wine as well, say if the wine was oaked. White wines tend to be much lighter than red wines, but there can be fuller-bodied white wines – like buttercream chardonnay.
Can I make my own?
Musto Wine Grape Company is here to help you make the wine of your dreams! The Spring Chilean winemaking season starts in late April, early May. Secure your winemaking grapes or juices and give us a call at (877) 812-1137 to speak with one of our Musto Crush Crew members. We can get you set up with everything you need and provide customer support along the way to ensure your success!
What is Cabernet Sauvignon?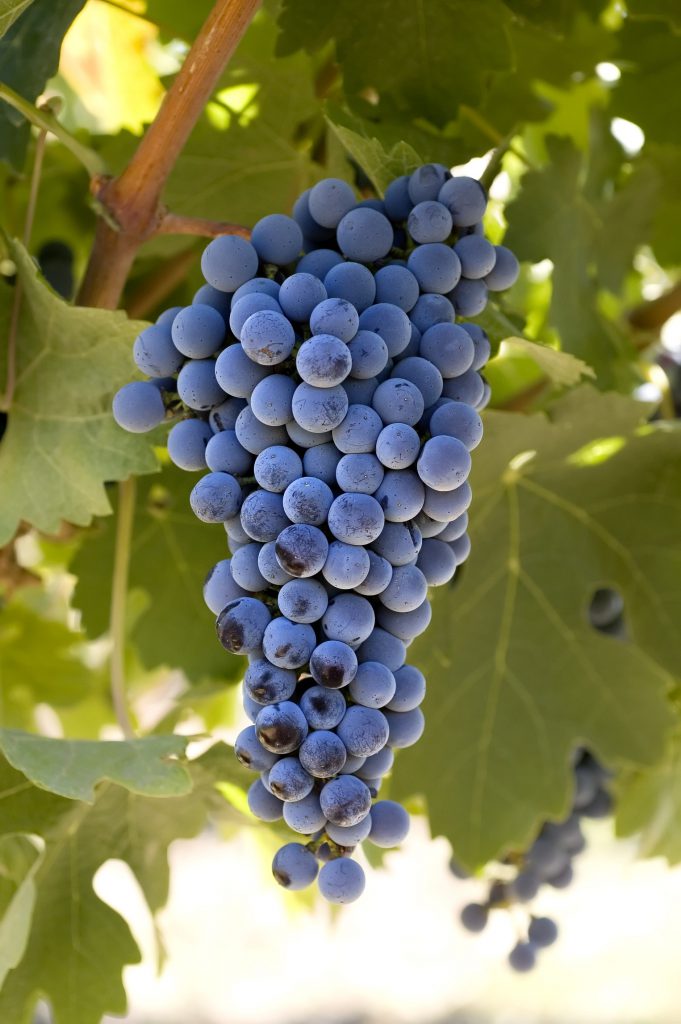 Known as the king of red grapes, Cabernet Sauvignon enjoys the same regal status in California as it does in its native home of Bordeaux, France. Californian Cabernet Sauvignon tends to be more fruit-forward and mellow, with rich dark fruit notes. The most common aromatic and flavor components found in this varietal are plum, black cherry, blueberry as well as warm spice, vanilla, black pepper, and tobacco. Aside from being known for its dark color and full body, it's known for often being over 13.5% in alcohol content. The average alcohol content of a Cab from California floats around 14.5%. At Musto Wine Grape we carry a variety of Cabernet Sauvignon grapes from multiple AVAs in California, as well as all of the yeasts, nutrients, and equipment you'll need.
What kind of yeast should I use when making Cabernet Sauvignon?
*Note that full expression of the desired characteristics for any of the following yeast strains is based on proper care and feeding if the yeasts, along with using quality fruit and good winemaking practices. It is also strongly recommended that Go-Ferm and Fermaid-K are used as well as temperature management throughout the entire fermentation. As always, if you need assistance with any part of your winemaking process, do not hesitate to reach out to us at sales@juicegrape.com or give us a call at (877) 812-1137 to speak with someone who can assist with any product recommendations, procedures, or problems.
BM45 yields a big mouthfeel, notes of cherry liquor, rose petal, jam, plum, berry as well as earthy and spicy elements. It offers color stability and helps to minimize vegetative characteristics.
BDX is an all-around great choice for berry, plum, and jam characteristics. It has a moderate fermenting rate and offers good color retention. By re-enforcing existing tannins, it develops structure in the wine. Because of this, we advise to not use with unripe fruit.
RP15 emphasizes the berry aspects of the fruit, along with color stability, increased mouthfeel, and agreeable tannins.
D254 yields a big mouthfeel and rounds tannins as well as intense fruit. It has a focus on berry and jam characteristics, but more so of dried fruit than fresh. It's also great for color stability and adds body to blends.
D80 offers big volume and fine grain tannins. It is great for encouraging more positive tannin intensity to a blend.
Where do you source your Cabernet Sauvignon from?
We offer Cabernet Sauvignon from multiple AVA's within California and Washington:
Lanza-Musto Vineyards in Suisun Valley, CA (Valley, 169, 15, and Koch)
Mettler Family Ranch in Lodi, CA
Napa Valley, CA
Washington State (Clone 33)
Sonoma County, CA (Chalk Hill)
Amador, CA
King's River, CA
Paso Robles, CA
Central Valley, CA
Is there a certain winemaking procedure specific to Cabernet Sauvignon?
You can follow our Red Wine Grape Procedure which you can find here, if you are using juice you can find the procedure here and if you are using frozen must, here. The procedure is standard for making red wines, but using the proper yeasts and nutrients specific for Cabernet Sauvignon and consistent monitoring will have the biggest impact on your final wine.
Where can I buy grapes, juice, or must?
At Musto Wine Grape Company, all red grape varieties are available in 36lb cases, in frozen must by request, or in 6-gallon fresh juice pails. For Sterile Juice options that can be shipped year-round and without refrigeration click here.
Finally, if you need the best options and equipment suited for you and your winemaking goals, email sales@juicegrape.com or call (877) 812 – 1137 to speak with one of our Musto Crush Crew members who can help. We are here to provide all of the winemaking products you need to make the wine of your dreams, as well as the customer support to ensure your success!
Have you ever wanted to drink your wine and eat it too?
Well here's your chance!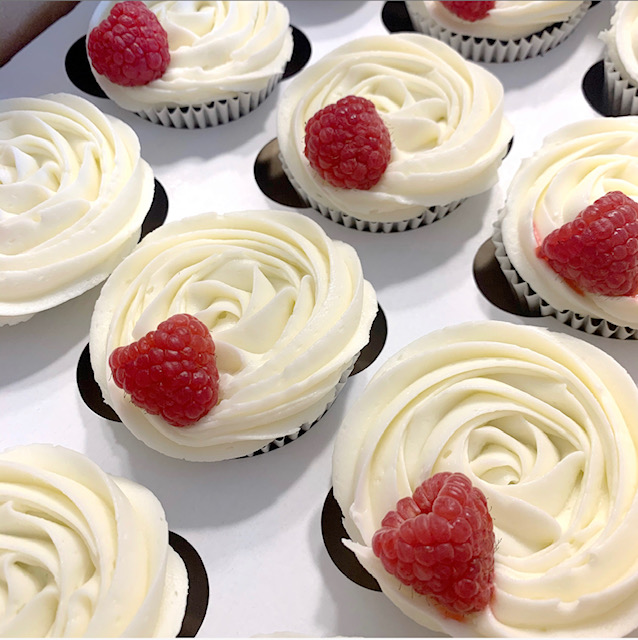 We teamed up with local baker The Mixing Bowl by Jules to create this recipe. These chocolate cupcakes are infused with our homemade red wine, filled with a raspberry and wine chocolate ganache, and topped with cream cheese frosting.
Decadent? Yes! But sometimes you just need to treat yourself!
Here is what you need:
Cupcakes
2 cups of sugar
2 eggs
1 teaspoon of vanilla
1 ¾ cups of all-purpose flour
¾ cup chocolate cocoa
½ cup of vegetable oil
1 cup of red wine
¼ teaspoon of salt
1 ½ teaspoons of baking powder
1 ½ teaspoons of baking soda
1 cup of water (boil)
Ganache
½ cup of cream
½ cup of fresh raspberries
½ cup of red wine
1 ½ cups of semi-sweet chocolate chips
Frosting
2 sticks of salted butter
8 oz of cream cheese
6 cups of powdered sugar
Pre-heat your oven to 350 degrees and yields approx. 24 cupcakes.
Bring one cup of water to a boil on your stove top. Once it starts boiling turn the heat off and let it cool down.
Next you're going to start making the batter. Pour the sugar, eggs, and vanilla into your mixer and blend.
Once the ingredients are fully incorporated, add the flour and cocoa, one cup at a time.
Next you'll add in the vegetable oil and slowly pour in the red wine while mixer is on.
After that, add the salt, baking soda, and baking powder and mix until everything is blended. Don't over mix!
Turn the mixer back on and slowly pour the water into the batter. The batter will be thin.
Next place your cupcake liners in your pans. You'll want to fill each about ½ way full. Tip: If you have a cookie scooper, use that to pour batter otherwise a spoon will work!
Bake for 15-17 minutes or until the top is domed and sturdy. Once they are done let them cool for at least 30 minutes before filling and frosting.
Raspberry wine ganache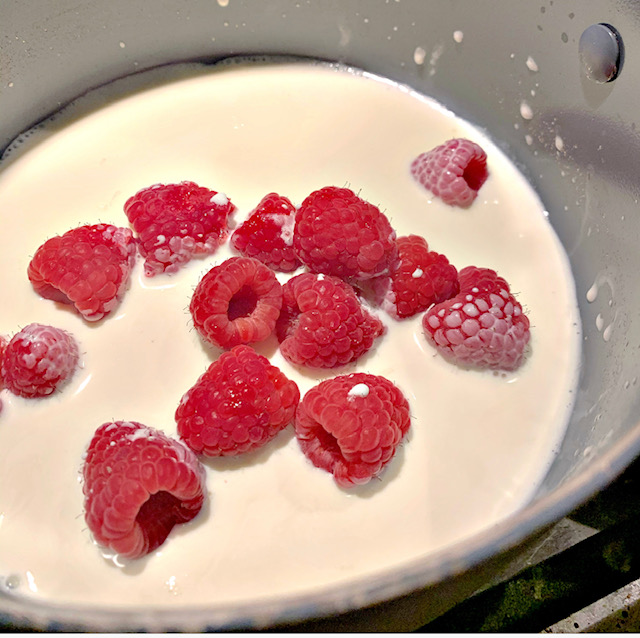 Pour your cream and raspberries into a sauce pan on medium heat. Use a spoon to break down the raspberries while they are heating up.
Pour in the red wine and continue to stir and let mixture come to a boil. Once it starts bubbling, turn off the heat.
Add the chocolate chips and whisk until incorporated.
Wait at least an hour for the ganache to thicken up or refrigerate overnight.
Cream Cheese frosting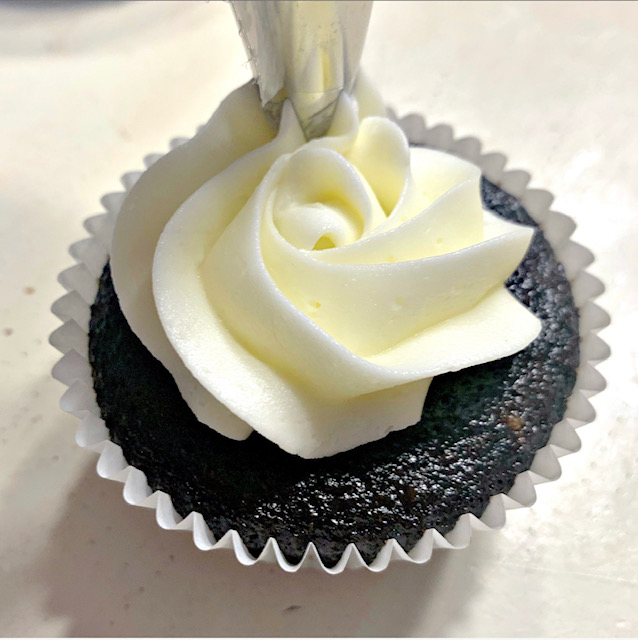 Add both butter and cream cheese to mixer and mix on the lowest setting for 1-2 minutes.
Add each cup of powdered sugar one at a time and blend until frosting is smooth and fluffy.
Now the fun part…building your cupcake
Once your cupcakes are cool and your ganache is thicker, you can either fill your cupcakes with ganache or dip the top – it's up to you!
Take a knife and cut out the centers of your cupcake and save the top of it!
Using a spoon or a piping bag if you have one, fill the centers with the chocolate ganache. If you refrigerate it overnight, you'll want to heat it up for 30 seconds to 1 minute before adding.
Put the top back on and cover the ganache!
Next you can, either frost with a knife or use your favorite piping tip and swirl! For the finishing touch, add a raspberry for garnish!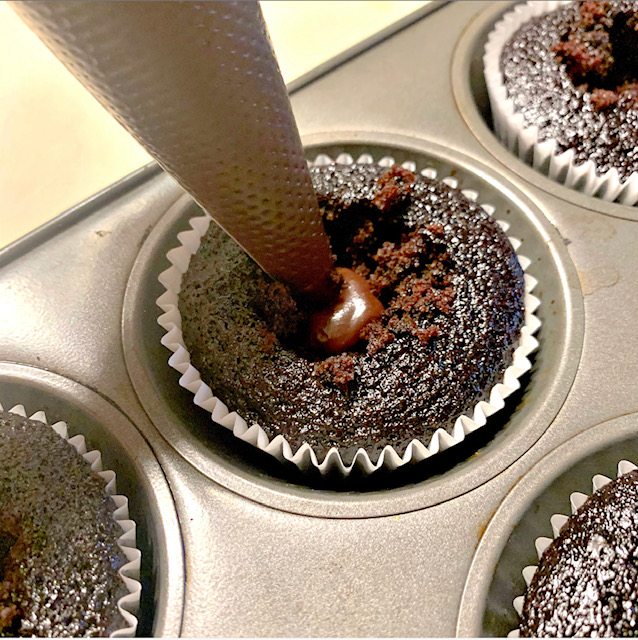 And finally ENJOY your cupcakes with your home made wine!
The Musto Crush Crew certainly enjoyed these cupcakes! 🙂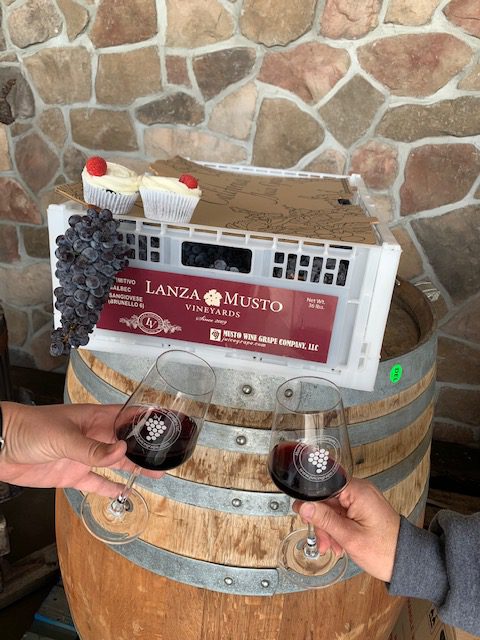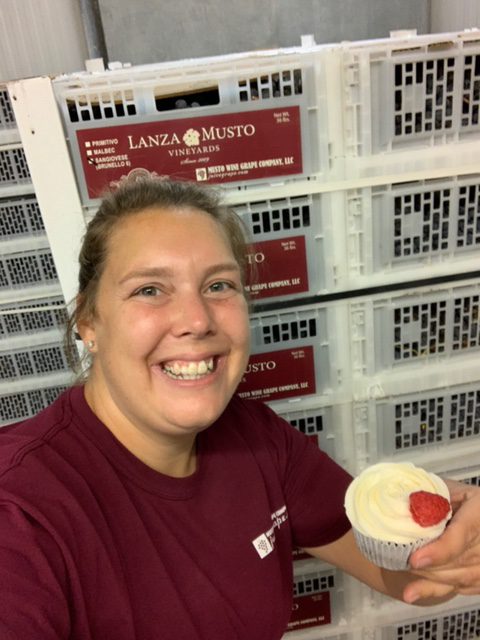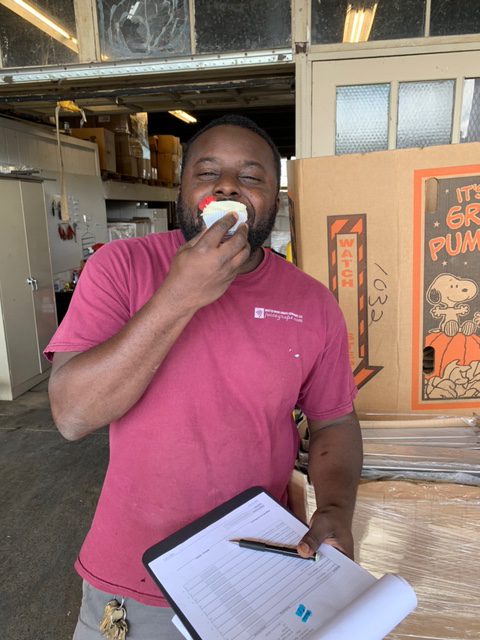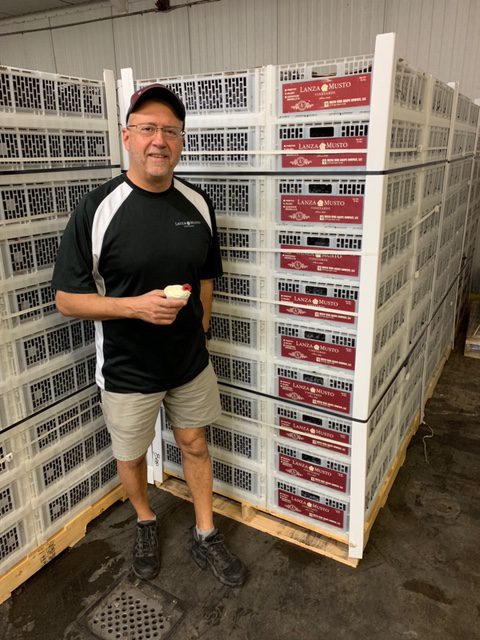 Ready to make your own Wine? Musto Wine Grape is here to supply you with everything you need to make the wine of your dreams. Email us at sales@juicegrape.com or call (877) 812-1137 to speak with someone who can get you started!
Brasato al Barbera (Beef Braised in Barbera)
A Piedmont style braised beef recipe cooked in red wine.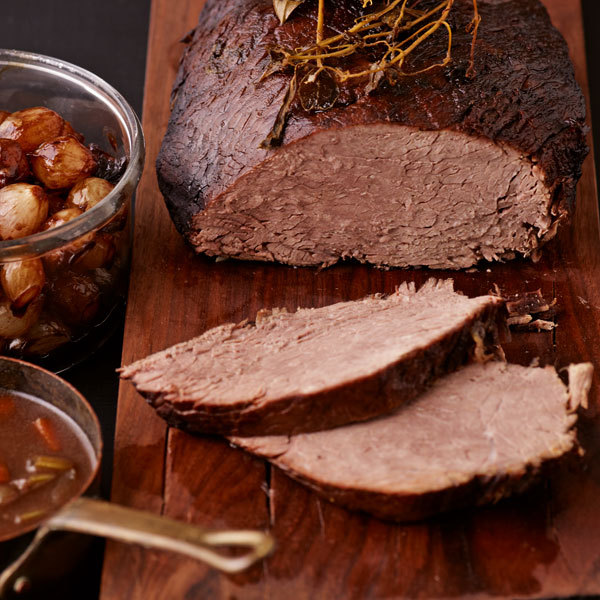 Known as "the people's wine", Barbera is an everyday drinking wine from the Piedmont region.
Barbera is a palate pleaser because it is easy to drink, well balanced and affordable.
Our 2017 Barbera has flavors of cherries, strawberries and raspberries, and intense aromas of blackberries. This Barbera is very low in mouth-drying tannins and high in acidity, which makes it the perfect wine to pair with rich foods like cheeses, meats and earthy mushrooms.
What you'll need:
1 Tbsp olive oil
1 (3-pound) boneless beef chuck roast, patted dry
Salt and freshly ground black pepper
3 ounces pancetta, diced
1 yellow onion, diced
4 medium carrots, diced
4 celery stalks, diced
5 cloves garlic, minced
1 1/2 bottles (4 1/2 cups) Barbera
2 cups chicken stock
2 sprigs rosemary
2 bay leaves
1 cinnamon stick
2 Tbsp cornstarch
1/4 cup chopped fresh parsley, for garnish
What to do:
Heat the oven to 325 degrees.
In a large Dutch oven, heat the oil over medium-high heat. Sprinkle the beef with salt and pepper.
Add the beef to the pot and cook, turning every 2-3 minutes, to brown on all sides.
Once browned, remove the beef from the pan, add the pancetta to the fat in the pan and cook until browned, about 3 minutes.
Add the onions, carrots, celery and a pinch of salt; cook until caramelized, about 15 minutes.
Add the garlic and cook until fragrant, about 30 seconds. Return the beef to the pan and add the wine, 2 cups of the stock, rosemary, bay leaves and cinnamon stick.
Bring the liquid to a simmer over medium-high heat, then cover tightly and transfer the pot to oven.
As it's cooking, turn the roast every 30 minutes until fully tender and a meat is starting to fall apart when poked with a fork (3 1/2-4 hours). Remove the meat from the pan and tent with foil to keep warm.
Remove the rosemary, bay leaves, and cinnamon stick, and place the pot over high heat. Cook about 10 minutes.
Ladle about 1/2 cup of the hot sauce into a small bowl, whisk the cornstarch into the hot sauce then add slurry back into the sauce in the pan and cook another 10 minutes until the sauce has thickened a bit.
Adjust the seasoning to taste and turn the heat off. Place meat onto a platter. If it has not completely fallen apart, thinly slice the beef across the grain into 1/4-inch thick slices. Serve the beef ladled with the sauce. Garnish with parsley and serve.
Want to make your own Barbera? Musto Wine Grape Company is New England's largest supplier for winemaking products and services. From home winemakers to wineries, we've got you covered! Give us a call at 877 – 812 – 1137 to speak with someone to get you started.
A White Wine Drinker's First Shot at Tasting Red Wines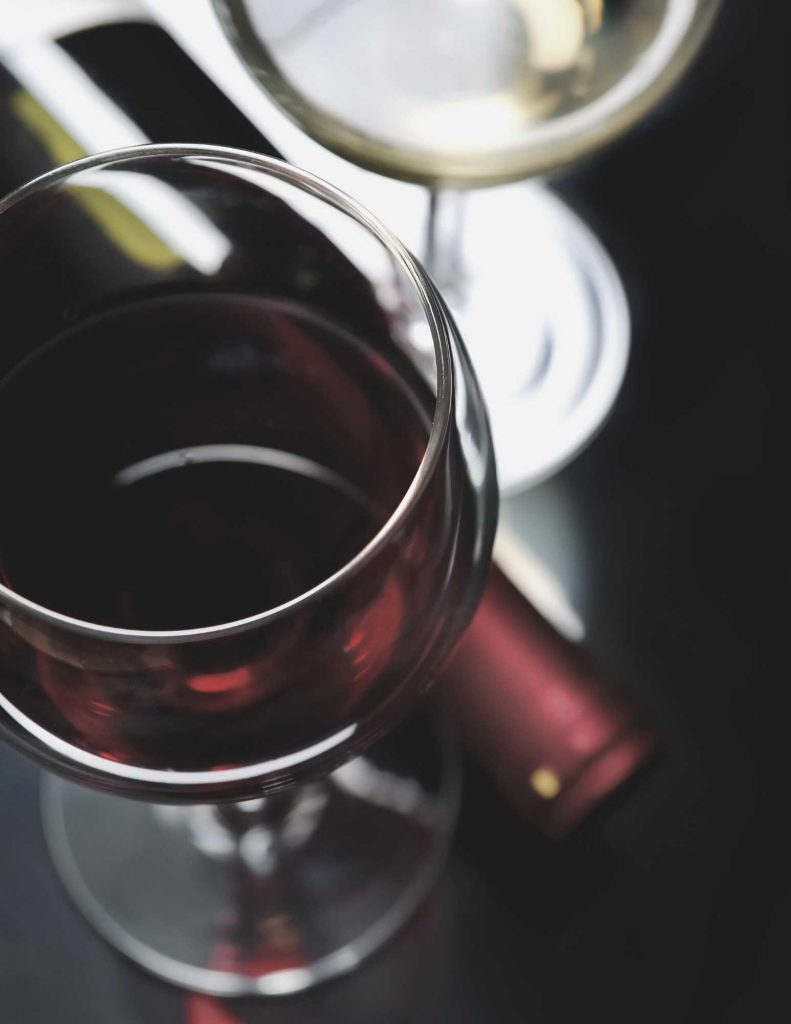 Christina has given me a few bottles of wine to stretch my tasting abilities and educate my nose and taste buds. Here's how it went! My go-to's have always been a sweet white or rosé, I haven't really ventured out with reds mostly because the first red I had was gross and I figured all red wines were like that. I was definitely wrong! Note, I am a beginner at tasting red wines so these are very amateur notes.
The first wine Christina gave me to try was a 2018 Sonoma Cabernet Sauvignon.
Ashley: I smell cherry the most, with kind of a plumy smell, and maybe prune; but cherry was the first thing I smelled.
Christina: Great! Next time think about what kind of cherry – Black cherry? Red cherry? Ripe cherry?
Ashley: It has a nice deep purple toned color to it and has no floaters.
Christina: Good, the browner the tinge of the wine the older the wine is.
Ashley: There's no carbonation or fizz – I'm used to the wines I drink having bubbles or a little fizz to them.
Christina: Good! Fizz really only happens if the wine wasn't taken care of or if it is a sparkling wine.
Ashley: It makes my mouth pucker at first but doesn't leave my tongue dry for long, it goes away quickly.
Christina: If you salivate that means the wine is high in acid, if it dries out your mouth that means tannins are present. Sometimes people use the word "pucker" referring to both. Next time try to think about what is causing that feeling? Is it the salivation in your mouth like if you just tasted a bitter lemon, or is it the drying out of your mouth/chalky feeling in your mouth?
Ashley: Alcohol is pretty high!
Christina: Glad you picked up on this! Most Cabernets from Sonoma and Napa California are higher in alcohol.
Ashley: Kind of tastes like a Cigar.
Christina: That usually has to do with barrel aging or growing region; you find this characteristic a lot in red wines from Chile and Argentina. If you find it in a CA wine it's usually due to barrel aging in a heavy toasted barrel.
Ashley: I pick up black pepper but it's not strong.
Christina: I'm glad you thought about the type of pepper. That's great. Try to be as specific as you can be.
Ashley: It's easy to swallow but gives a hot feeling in my chest, kind of like if you drank something hot with cinnamon.
Christina: That is an indicator of high alcohol. Good job picking up on that!
Ashley: Kind of a charred taste, like eating the black burnt part of a marshmallow or pizza crust.
Christina: This has to do with the aging process of this wine. It sounds to me like it was a little "tight" and could have been laid down for a few more years so the balance of fruit and earth could shine through. Great specific description of what you tasted.
Ashley: It's not something I would drink on a regular but it wasn't terrible.
Christina: Great, you are figuring out what you like. Think about what type of food you would have this with and if it would change your perception of the wine.
Next was a 2015 Cabernet Sauvignon 169.
Ashley: This one gave a rush of burning through my nose upon first sip and swallo2. It reminds me of the sensation you get when you burp through your nose
Christina: This means it's got a decent amount of alcohol in it.
Ashley: I definitely taste black pepper with this one; it's very smooth, smoky and earthy. Kind of when you eat a vegetable right out of the garden without washing it and it has like dirt on it haha!
Christina: Haha those are good descriptors!
Ashley: It doesn't seem to be too high in tannins, after a few sips my tongue started to dry out, but right off the bat I didn't feel much dryness.
Christina: This means the tannins were balanced, soft, and supple.  That's a good thing for red wines.
Ashley: I also got black cherry and plum in this one, though it is dry it kind of gave me the impression that it was going to be slightly sweet, because it smells like it but it definitely was not sweet.
Christina: This happens a lot with dry red wines; you get sweet notes on the nose but not on the palate. Good job picking up on the fruit aromas!
Ashley: Overall this is the first red wine I didn't hate and would actually drink again! I definitely see myself enjoying it with a steak for dinner.
Christina: Wow that's great!
The last wine I tried was a 2018 Chilean Malbec.
Ashley: Very earthy, I got that same dirt taste from the cab but it's way more prominent with this one.
Christina: Good descriptors!
Ashley: It's also very dry, significantly drier and higher in tannins than the cab 169. It dried my tongue out on the first sip and kind of made my throat feel dry too.
Christina: Perfect! Now you know the difference between medium/balanced tannins and high tannin wines.
Ashley: I do pick up on a black pepper, and get some licorice, some bitter blackberry as well. But the dirt taste is what my mouth captures first and sticks throughout the whole experience.
Christina: Okay good observations and descriptors!
Ashley: I wasn't a fan of this one because the dirt taste was all I could focus on.
Christina: Good! You know now that you don't like high tannin earthy wines.
Reflection
The Cab 169 from Suisun Valley, CA definitely left an impression on me and I am going to explore with other wines from the similar region and see what else I can take a liking to! Overall this was a fun experience and I look forward to experimenting and broadening my wine horizons. A big thanks to Christina for being an awesome teacher, it's looking like I'll be a pro at tasting and winemaking in no time!
If you are interested in wine tasting and help with developing your palate, do not hesitate to reach out to us at Sales@JuiceGrape.com, or by calling us at 877-812-1137. At Musto Wine Grape we are always searching for ways connect with you and help you along in your winemaking and wine loving journey.  We offer a wide variety of products, services and classes to help you create a wine you love and assist you in being able to experience the way wine was created to be experienced!
For updates on harvests, educational tutorials and more, follow us on Instagram and Facebook.

 Teroldego is an ancient varietal from the northern mountains of Italy. Originating from Trentino, a mountainous region on the Austrian border, this incredibly dark skinned grape is the genetic parent of Lagrein and Syrah. The grape is a prolific grower, bearing heavy yields while maintaining quality. The thicker skin makes for a more stable grape on the vine and allows for a longer hang time, generating a higher Brix level and more complex phenolics. They often use pergolas to help control the vigor of the vine itself.
The thicker skin of the Teroldego grape lends tremendous tannin content to the finished wine. Upon vinification of the grape, flavors of baking spices, red fruits, and pine are generated. Hints of tar and leather come most directly from the grape skin. This grape will add a tannic punch to any blend and can help to add mouthfeel to a thinner red variety. Some yeasts that will help to amplify the fruit notes and mouthfeel of the Teroldego are D254 and D80. This grape can also help add color and can be integrated at crush in a varietal with color securing problems. While Teroldego can be drunk early, it really starts to shine after 5 years of aging. In the aging process, the tannins will link up and form longer chains that will be perceived as a smoother mouthfeel. If the consumer doesn't mind a more aggressive, bold wine, it can be enjoyed early, a perfect accompaniment to grilled meats.
Teroldego is an ancient variety with a traditional, earthy old-world style. While we may not be able to travel to Italy to create an old-world style wine, we now can bring Italy to us, in the form of this beautiful grape.
Numbers collected on 9/14/18 –
Brix=24.2
pH=3.62
TA=4.26g/L
YAN=276.8
by the Winemakers at Musto Wine Grape