Upgrade Your Winemaking Juice with the AllGrape Pack!
Making from Fresh Juice or Wine Kits produces a fantastic wine, but can sometimes be lacking in tannins, color, flavor, and mouthfeel. This isn't the winemaker's fault, this is becasue these types of product do not get ample time on the grape skins to give the wine that extra kick of complexity.
Lucky for you, We Have a Solution! Enter the AllGrape Pack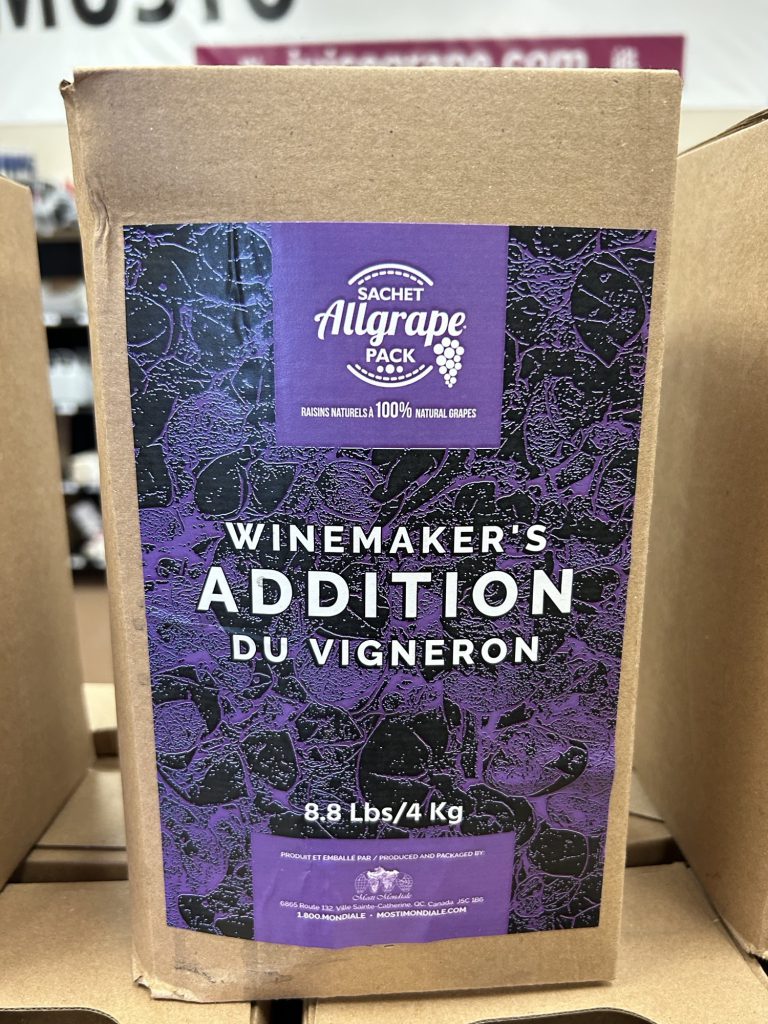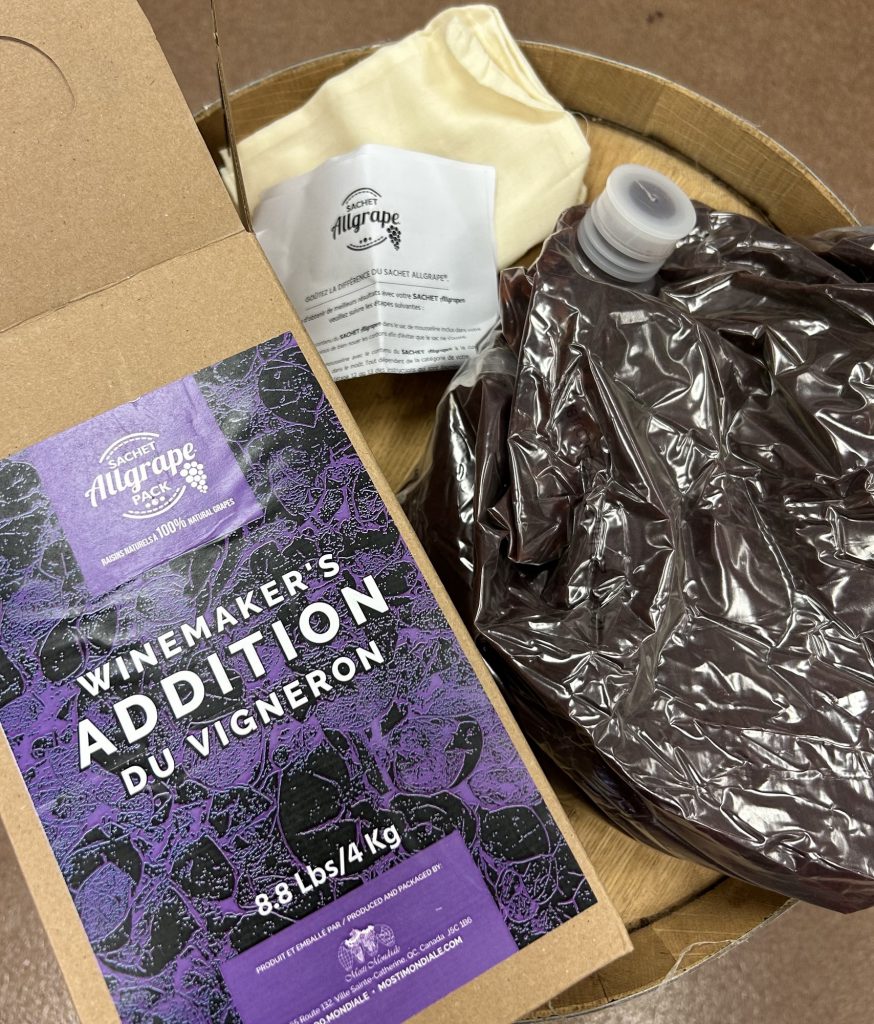 The AllGrape pack® contains 100% grapes, NO Fillers, NO sweeteners just 100% pasteurized crushed and destemmed grapes as "Mother Nature" intended!
Packed in a sterile, shelf-stable, bag in a box…taste the real Allgrape® difference.
Add it to your Fresh Wine Juice or Wine Kit and see a significant increase in the Flavor Profile, Tanninic Structure, and Mouthfeel in your Juice Wine!
It tastes as if you made wine from grapes!
Sam & Christina did an experiment with Chilean Merlot this Spring. We did one pail with the AllGrape pack and one pail without it. We couldn't believe the difference! We believe in the product so much so that we discounted it so it's easier to test out for yourselves. You won't be disapointed. But hurry because this sale will only last until Novemeber!
FALL SPECIAL!
$33.00 – NOW $25.00
To make a wine juice order or if you have any questions about the AllGrape pack please contact us via sales@juicegrape.com or call us at 877-812-1137, follow us on Facebook, Instagram, and Youtube, or check out the

Harvest Tracker

and

Winemaker Blog

on our website- juicegrape.com.