So how can you start making your own wine from South African juices? Follow these 10 Easy Steps (for fresh juice) and you'll be on your way!
Choose a South African variety that speaks to you.
Come to Musto Wine Grape and pick up your pail of juice.
Bring it home, pop open that lid, and add 1/4 tsp potassium metabisulfite to it. Add pectic enzyme if you're going to (5 drops per gallon of juice). Give it a stir.

Allow it to come up to room temperature – we're talking 60 degrees or so.
Choose your fermentation vessel: will you keep it in pails or ferment in a carboy or demijohn? Make sure everything is clean and sanitized. *Be sure there is enough room to account for fermentation foaming*
If you are going to add fermentation tannins or additives (like oak dust, Booster Rouge, Booster Blanc) you can add that now. *Note: do not add tannins such as FT Rouge within 8 hours of adding enzyme*
Pitch the yeast once the temperature has reached at least 60F. Yeast strain choices will vary depending on the juice you choose – ask a winemaker at Musto Wine Grape for a strain recommendation for the varietal you're making. Follow the yeast starter directions explicitly. Be very careful of temperatures, never adding yeast if there is more than a 18 degree difference between the yeast starter liquid and the juice.
Carefully monitor the fermentation by checking Brix levels daily. Add yeast nutrients as needed if you choose to do so.
If you are adding malolactic cultures to your wine, you may also chose to do this at 1/3 Brix depletion. If using a malolactic nutrient (Opti-Malo Plus) with the bacterial culture, hydrate the nutrient in a separate container from the bacteria and add to the must directly before the addition of the bacteria. Follow all directions on the bacteria and nutrient packets explicitly.
When the fermentation is complete, rack off the lees and continue aging. Many South African wines are aged with oak – if you choose to do this, you can do so in oak barrels or with oak alternatives (such as chips or staves).
Want to read more about making wine from Fresh Juice? Check out this blog post.
Can I make my own? Musto Wine Grape Company is here to help you make the wine of your dreams! The Spring South African winemaking season starts in late March, early April. Secure your winemaking grapes or juices and give us a call at (877) 812-1137 to speak with one of our Musto Crush Crew members. We can get you set up with everything you need and provide customer support along the way to ensure your success!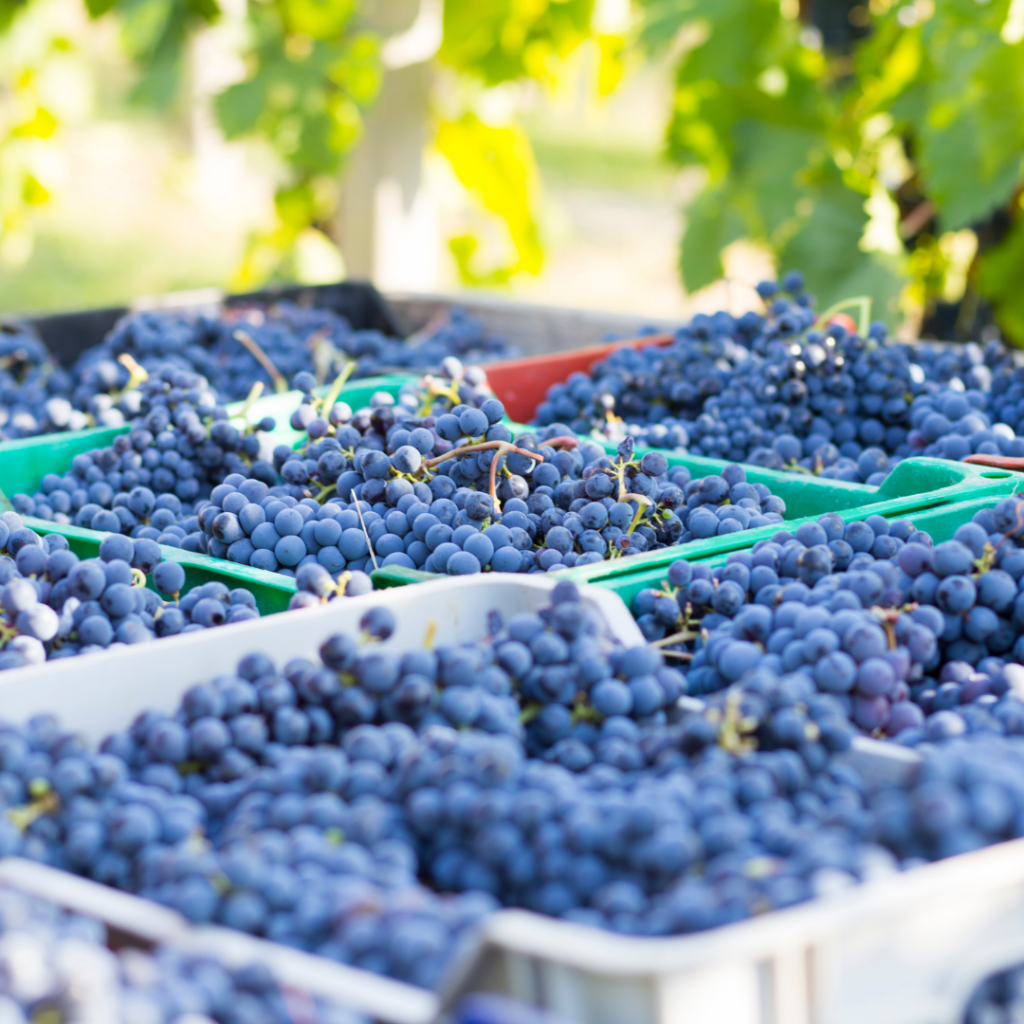 Dear Winemakers,
It's Spring time! And you know what that means…. South African and Chilean Season!! We are so excited to get winemaking again. Below is a list of all our Spring Offerings this season. Please feel free to reach out to us via email at sales@juicegrape.comor via the phone at 877-812-1137 with any questions or to make an order.
2023 Spring Grape Offerings:
South Africa: Pinotage
Chile: Cabernet Sauvignon, Cabernet Franc, Carmenere, Malbec, Merlot, Petite Verdot, Pinot Noir, Syrah, Chardonnay, Pinot Grigio, Sauvignon Blanc, and Viognier
Musto's 2023 Spring Juice Offerings:
South Africa: Shiraz, Merlot, Pinotage, Cabernet Sauvignon, Semillon, Chardonnay, Pinot Grigio, Chenin Blanc, and Sauvignon Blanc.
Chile: Cabernet Sauvignon, Cabernet Franc, Carmenere, Malbec, Merlot, Petite Verdot, Pinot Noir, Syrah, Chardonnay, Pinot Grigio, Sauvignon Blanc, Viognier, and Muscat.
Crush/Destemm is Back!
We will be crushing and destemming again this year! However, there is a minimum order of 24 cases of Spring grapes. This will give you 6 pails of must, and about 20+ gallons of juice to work with.
Winemaking Classes:
Have you heard about our new Facebook Live series? Frank Renaldi is teaching free classes on Musto's Facebook Page once a month. Each month Frank picks a topic to chat about and go live with a presentation, plus a q&a period. Usually scheduled on a Thursday night, make sure to keep an eye out for them. The next one will be Thursday March 30th at 7:00PM. Feel free to send Christina suggestions for future topics.
How do you access Facebook Live? It's easy. Go to Musto's Facebook Page on the given date/time, and Frank's class will automatically popup on your screen. There you can ask questions in real time. We hope you enjoy this series and look forward to bringing you more information to help you make your favorite wine!
Don't forget that you can always access Frank Renaldi's online classes via our sister site WinemakingInstructions.com.
Winemaker Hours:
One of our on staff Winemakers -Sam Lee will be in the store and available for questions on Tuesdays and Fridays from 8:00AM-4:00PM. If you want to speak to a winemaker in person, make sure to stop by and see Sam! You can also email him at winemaker@juicegrape.com.
Store Hours:
February Hours:
Mon-Fri: 8:00AM-4:00PM
Sat-Sun:  Closed
Looking forward to working with you all this Spring!
Cheers!
The Spring Harvest Menu is now available to download HERE
Browse what's available to create this Spring and give us a call (877-812-1137) or email us (sales@juicegrape.com) to secure your order!
Why Pinotage rather than other red wines?
Because it is different. Because it is uniquely South African. And because it allows you to strike a blow against the tyranny of the conventional.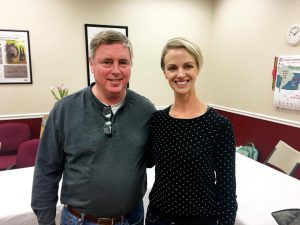 The popularity of this variety unique to South Africa has steadily been growing in the US. The 2020 harvest is well underway and the Pinotage destined for US cellars is on its way. After careful vineyard selection the grapes that are deemed worthy are immediately cooled and packed by our friendly pack house ladies.
The attitude of reverence that many people have towards wine is perhaps best illustrated with the above quote. There are surely many reasons for drinking wine and as far as Pinotage is concerned it has many things going for it. For one, and most importantly it is enjoyable. Another is that is it red – somebody once said that the first duty of wine is to be red.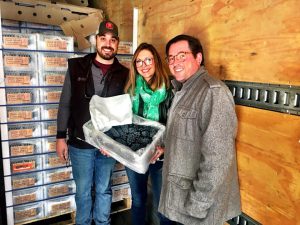 Yeast choice should be primarily based on alcohol and cold tolerance and secondarily on aroma production. Aeration during yeast rehydration is recommended for high risk fermentations (e.g. high sugar concentrations, potential nutrient imbalances and low temperatures). An enhanced estery character, suitable for wines that will be marketed earlier, will develop at fermentation temperatures of 22 – 24ºC. A less estery character, for full-bodied wines that will be marketed later, following wood maturation, is possible at temperatures of 24 – 28ºC. Fermentation at 28 – 32ºC is only recommended for full-bodied wines. Frequent mixing of skins and must by pump-overs or punch-downs is important. Skin cap temperatures exceeding 32ºC could potentially cause stuck or sluggish fermentations, or even bacterial spoilage.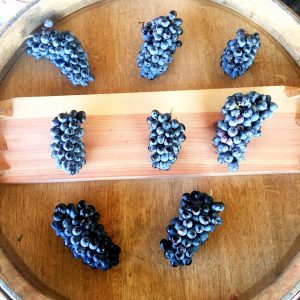 Frequent pump-overs or punch-downs during the early stages of fermentation will give less tannins as well as softer tannins. Concentrated aeration during the last phase of fermentation produces a softer tannin structure. Skin contact towards the end of fermentation or after fermentation depends on the required wine style, but pressing is usually done before completion of fermentation (2 to 8º Balling). Extended maceration is only recommended for wines made from healthy grapes harvested at optimum ripeness and that are destined for further maturation. Sensory evaluation on a daily basis is necessary.
By Grettchen van der Merwe
To read more about the South African Wine Harvest click HERE.
For more information about Grettchen and her winemaking click HERE.
For more information about making Pinotage wine click HERE.
Questions? Or would like to make an order?
Call us at 877-812-1137 or email us at sales@juicegrape.com!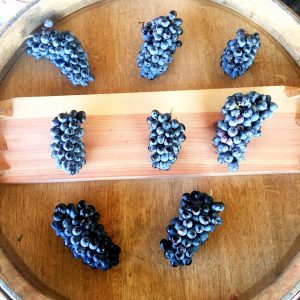 While the Chilean grapes ripen and start to harvest, our South African grapes and juices are boarding boats. South Africa grows most of their wine grapes on the west coast. There is a cold current called the Benguela that flows up from the Antarctic cooling down the coastal regions; making it perfect for growing high quality wine grapes. Between the coastal cool breezes, altitudes, and fertile soils the vineyards thrive. Altitudes have a lot to do with the vineyard climate. The altitude differentiation creates micro climates throughout the Western Cape with different and interesting soil components. Stellenbosch (where we source some of our grapes) is South Africa's hub for premier wine production. The climate is moderate and produces some of the world's best Cabernet Sauvignon. The Breed River Valley is another region we source from that is a hot and dry climate with fertile soils. The Breede River Valley produces much of South Africa's wine production, with many micro climates making up this viticulture area.
Cabernet Sauvignon is South Africa's second most planted variety, right after Chenin Blanc, which is the most planted grape in South Africa. Cabernet Sauvignon from this region of the world is full bodied, notes of black fruit, and chewy tannins. Syrah from South Africa can be created in two different ways. Some winemakers create a full bodied, rich, high in alcohol, and ripe black fruit flavor. Other winemakers create a peppery Syrah that is more medium bodied. These winemaking styles depend on your maceration time and yeast you utilized. Pinotage, a cross between Pinot Noir and Cinsault, creates an interesting red wine. It can be made in a range of styles. Some winemakers make it in a Beaujolais style, others make it in more of a Burgundian style, and more and more winemakers are making it in a fruit forward style. You have lots of room to put your own creative spin on Pinotage!
This season we will have Cabernet Sauvignon, Syrah, Pinotage, and Barbera grapes available. In juice format we will have Shiraz, Merlot, Pinotage, and Cabernet Sauvignon.
There are many white wines from South Africa that are fun to make. Chenin Blanc is the white wine of South Africa and it creates a fresh, zesty, wine with notes of stone fruit. Sauvignon Blanc is another popular wine that is widely grown. South African Sauvignon Blanc is full of green citrus notes with crisp acidity.
This season we will have Sauvignon Blanc, Chardonnay, Semillon, Chenin Blanc, and Pinot Grigio juices from South Africa.
Arrival Estimates:
The Pinotage is harvesting in Mid-February, the Barbera, Syrah, and Cabernet Sauvignon will be harvested a few weeks later. The grapes and juices from South Africa should start arriving in mid-March.
Grapes Available from South Africa:
Pinotage, Cabernet Sauvignon, and Barbera
Juices Available from South Africa:
Shiraz, Merlot, Pinotage, Cabernet Sauvignon, Semillon, Chardonnay, Pinot Grigio, Chenin Blanc, and Sauvignon Blanc.
For more information on making wine from South Africa check out these blogs posts:
For more information or if you would like to make a purchase please call us at 877-812-1137 or email sales@juicegrape.com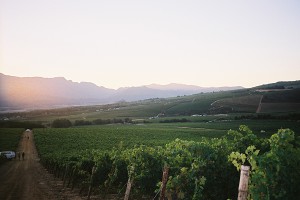 South African Shiraz is an under rated wine in the US. It is deep ruby in color with vibrant red fruit, baking spice notes, rounding out with notes of anise and black pepper. It is a complex wine with many layers of flavor. Unfortunately, there are not many distributed in the United States, so it's a great reason to make it at home.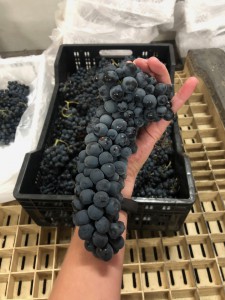 The Shiraz grapes come from a boutique wine growing region of South Africa called Devon Valley. Devon Valley is an estate vineyard that is planted on the valley slopes. It has rich soil and the benefits of warm days and cool breezes at night for optimal ripening.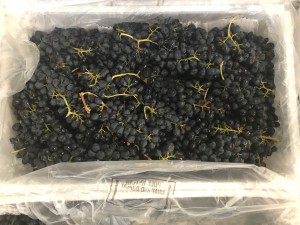 For winemaking BDX is my yeast of choice this year. It is a vigorous fermenter and can handle 16% alcohol. BDX brings out the ruby color, while increasing the mouthfeel and soft tannin extraction. Personally I love soft tannins in a Syrah, but want to keep a solid structure in the wine. BDX should help me maintain the Syrah style I like, while bringing out the South African varietal character that it is known for. As for ageing, I am thinking about exposing the Syrah to a small amount of American oak, but I am still on the fence. It can add coffee notes to the Syrah, but I am not sure if I should let the fruit shine or add a little extra dimension to the wine. What do you think?
The Syrah grapes arrive this week. Decisions, decisions….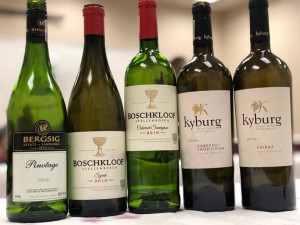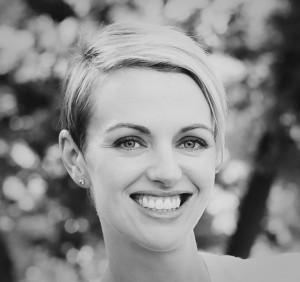 How did you get started winemaking? What first attracted you to winemaking?
I grew up in the Cape Winelands and studied Viticulture and Oenology at Stellenbosch University. I love the process of winemaking, the chemistry of it. Wine is a living thing and it is wonderful to be able to make something with the potential to be enjoyed for years to come as it grows and matures in the bottle.
What do you look for when you make wine? What is your general winemaking philosophy?
It is all about the grapes, get the best grapes possible and make sure you have the basics right, but don't try to over engineer the process.
What is the most difficult aspect of making wine? What's or biggest challenge as a winemaker
You are working with nature so you cannot predict what's to come in a season and every season has its own challenges. I think the most difficult are seasons where the vines are stressed, be it from high temperatures or wet weather that can increase risk of fungal infections in the vineyard.
Are you filtering your wines?
There is a movement toward unfiltered wines, especially as consumers become more educated and willing to accept a little sediment in the bottle. I do prefer to filter my wine, but use the most coarse (largest micron size) filter available. Basically just to give the wine a rough polish as it goes into the bottle.
Are there any new winemaking techniques or tools you'd like to experiment with?
They aren't necessarily new tools, but you can achieve a lot with good use of enzymes and tannins at vinification. I like to cold soak my grapes before fermentation; you get the benefit of good color and flavor development without the harsh tannic extraction that happens after fermentation (when alcohol is present).
What's your favorite wine region?
Many different regions excel at specific varietals, which is part of what makes wine exciting, you can have a Syrah from South Africa; Australia and France and all three can be fantastic but also completely different in style.
We want to give a BIG Thank you to Grettchen for answering our winemaker questions and we look forward to meeting her in person on April 2nd. We would like to invite all of our winemakers to meet her Monday April 2nd from 1:00-6:00PM at our Hartford, CT Location. Grettchen will be speaking about her vineyards and favorite winemaking practices. RSVP to Christina at cmusto@juicegrape.com. This event is FREE to join and we would love you bring in some wines that you have made for Grettchen to try. Looking forward to seeing you all on April 2nd!
Hello Winemakers and Welcome to Your Spring Winemaking Update…..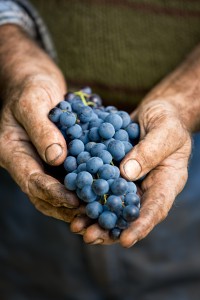 As the snow melts on the East Coast the Southern Hemisphere is getting into harvest mode. The Spring grapes and juices will be here before you know it! Below we have a mini harvest update for each region outlining all the fresh products offered by Musto Wine Grape Co. this Spring. We've also included some yeast suggestions for the more popular varieties.
The prices for the Spring products are here and we are Taking Pre-Orders via email and over the phone. Please feel free to contact us at sales@juicegrape.com or 877.812.1137 to place your pre-order.
We are looking forward to working with you this Spring Harvest! Keep an eye on our Facebook Page  and Harvest Tracker for upcoming FREE Wine Classes and other Spring Harvest Updates.
South Africa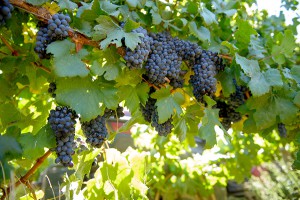 Arriving: End of March
Grape Varieties: Pinotage, Cabernet Sauvignon
Juice Varieties: Shiraz, Merlot, Pinotage, Cabernet Sauvignon, Semillon, Chardonnay, Pinot Grigio, Chenin Blanc, Sauvignon Blanc
Vineyard Information: Pinotage will be arriving from the Breede River Valley and Cabernet will be arriving from Stellenbosch. Read more about the Pinotage here, and click here for more information about the Cabernet
Yeast Suggestions:
Pinotage: BM4x4: A very reliable yeast. It helps increase color and palate length or D80: Increases mouthfeel and tannin integration
Cabernet Sauvignon: D254: Brings out bright fruit flavors and complexity such as berry, plum, and mild spice.
Argentina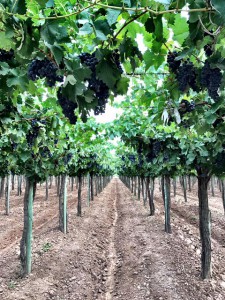 Arriving: End of April
Grape Varieties: Malbec
Vineyard Information: The first Cantinian vineyard was planted in 1923 in Mendoza, Argentina. As of 2012, the wine grapes grown in the Cantinian vineyards were certified organic by Argencert (in conjunction with the USDA Organic Certification) and accredited by Global Program IFOAM. The vineyards are situation on elevated terrain with views of the Andes Mountains. Read more about the Argentina Malbec here
Yeast Suggestions:
Malbec: D254: Brings out bright fruit flavors and complexity such as berry, plum, and mild spice.
Chile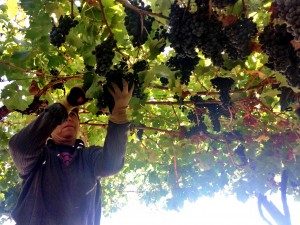 Arriving: End of April, beginning of May
Grapes Varieties: Carmenere, Cabernet Sauvignon, Cabernet Franc, Malbec, Merlot, Petite Verdot, Pinot Noir, Syrah, Chardonnay, Pinot Grigio, Sauvignon Blanc, and Viognier
Juice Varieties: Carmenere, Cabernet Sauvignon, Cabernet Franc, Cabernet/Merlot Blend, Malbec, Merlot, Petite Verdot, Pinot Noir, Syrah, Chardonnay, Pinot Grigio, Sauvignon Blanc, and Viognier
Fresco Juice Varieties: Cabernet Sauvignon, Carmenere, Merlot, Malbec, Chardonnay, Sauvignon Blanc, Viognier, Chardonnay/Semillon Blend
Vineyard Information: The growing season for the Curico and Colchagua Valley's was a hot and dry one. Expect wines with great character, intense flavors, complexity, and distinction. We should be receiving grapes around the same time as last year, maybe a little earlier for the whites. Read more here for more information on the Chilean Harvest.
Yeast Suggestions:
 Cabernet: CSM – New Yeast Coming to Musto Wine Grape in the Spring!, Keep an eye for a blog post about in on Thursday's Winemaker Think Tank!
 Malbec: D254: Brings out bright fruit flavors and complexity such as berry, plum, and mild spice.
Carmenere: D254: Brings out bright fruit flavors and complexity such as berry, plum, and mild spice or BDX: Promotes soft tannins, secures color, and ferments at low heat.
So pour yourself a glass of wine and give us a call or shoot us an email to secure your Pre-Order Today! 
As the Spring Wine Grape Harvest Approaches, we thought we would check out some of the wines that South Africa has to offer.
Today we tasted a Cabernet Sauvignon. #HappyWineWednesday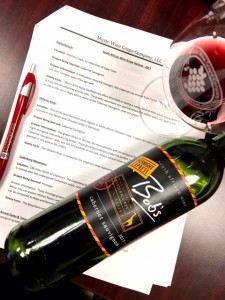 WINE: Bob's 2013 Overnight Express South African Cabernet Sauvignon
TASTING NOTES: On the nose are notes of raspberry, berry, flint, and oak. The palate is filled with flavor, yet soft supple tannins round out the mouthfeel nicely. A great wine to enjoy with grilled meats or a meaty pasta dish.
VITUCULTURE: The soil where these grapes were grown is considered "Clovelly, Stony Glenrosa soils". Clovelly is a component derived from granite, usually red to yellow colored. It contains acidic compounds. It is found on mountain foothill slopes and on ranges of hills, with good physical and water retention properties. Glenrosa soils are typically compact, stony, and clean cut.
WINE REGION: Western Cape, 31 miles East of Cape Town
GEEKY THINGS: Wines from the Western Cape are where some of our Cabernet Sauvignon will be arriving from. Wines from these locations are often described as having a subtle mineral note which many believe is from the decomposed granite soils. The Granite Mountains are approximately 600 million years old, over 3 times as old as the soil in Napa where many of the Cabernet Sauvignon vines are grown.
Click to Download Tasting Notes
More information about our South African Grapes are on our blog. Check out the most recent "2017 South Africa Harvest" by clicking HERE.
Cheers!
The Musto Wine Grape Staff