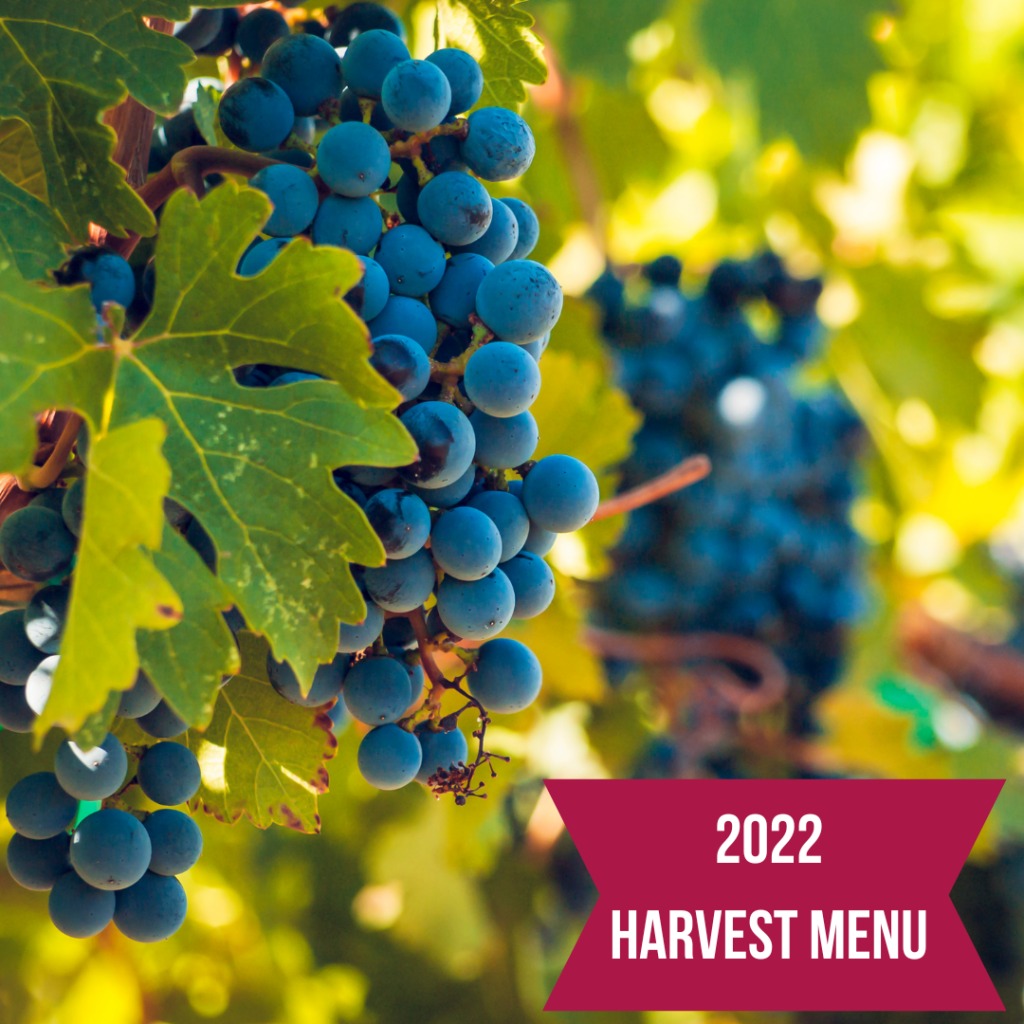 I hope you've been enjoying your summers winemakers because the fall season will be upon us soon!
Have you started thinking about what you want to make this season? There are so many grapes and juices to choose from. Make a straight variety, make a blend, make multiple batches, we will have you covered this vintage!
The grapes are about 1-2 weeks behind last season. It feels like this season will harvest more in line with "normal years".  We will most likely have some early ripening grapes and winemaking juices arriving the week after Labor Day (September 5th).  We have some new winemaking grapes and interesting vineyards being added to the MWG winemaking portfolio this season. Check out our 2022 Harvest Menu (link: harvest menu) to see what new and find your consistent favorites.
CROP OVERVIEW
Suisun Valley, CA:
We've started to see color changes in the Merlot, Barbera, and Petite Sirah. The Lanzas are currently walking the vineyards and doing bunch counts to get an accurate crop reading. It was a great growing season for Suisun Valley. It should be another vintage year.
Lodi, CA:
With veraison happening we are getting a clear outlook for what to expect this year in crop yields. Overall, the Lodi area has set a nice crop with estimates at or above last year's tonnage. As you move east into the foothill vineyards, yields look to be much lighter due to the frost damage experienced back in February.
Central Valley, CA:
The berries are starting to show color in the Barbera, Zinfandel, and Merlot vineyards. Central Valley is almost always the first of the vineyards to harvest. If you are interested in CV fruit be prepared to make wine earlier in the season. We will have some new and interesting varieties from this region, such as Grenache Blanc, Fiano, Teroldego, and Touriga Nacional. Check out the Harvest Menu (link) for the full list of varieties from all vineyard regions.
Washington:
They are currently in the middle of lag phase. Washington should have crop estimations in the next week or so. The crop looks nice so far and they are about to get some hot days. As of right now they are predicting harvest will be about 2 weeks behind last year's harvest. If you are interested in Washington fruit, plan to make wine in late October and/or early November.
What's Available this Season?
Download our Harvest Menu to see everything that is offered this season. Please note that many vineyard specific grapes such as Lanza and Mettler do sell out. If there is a specific vineyard you want your grapes sourced from, we encourage you to put in a pre-order.
In Person Winemaking Classes
Making Consistently Flawless Wine Seminar with Daniel Pambianchi
Don't miss out on this special opportunity to attend Daniel Pambianchi's third seminar on advanced winemaking on September 10th, 2022, 9:00 AM – 4:00 PM, at Musto Wine Grape Company in Hartford, CT.
This third seminar will focus on advanced home winemaking techniques, including advanced analytical techniques for measuring and adjusting key quality control parameters, and to integrate these learnings in reviewing detailed protocols for making outstanding white, rose, and red wines and in different styles.
This seminar is intended for intermediate and advanced amateur and small-winery winemakers. Lunch and coffee are provided. Please alert Christina of any food allergies at cmusto@juicegrape.com.
SEMINAR FEES
Until August 10th – $275.00
August 11th to September 10th– $300.00
Please email Christina Musto at cmusto@juicegrape.com with any questions.
Winemaker Bootcamp
Our Winemaker's Bootcamp is back! We will begin on Saturday September 11th. To sign up click here. Whether you are just starting out or have a few years under your belt, our Winemakers Bootcamp will enrich your winemaking skills while having a lot of fun along the way. The only hands-on winemaking bootcamp in the area; this course offers each student the opportunity of experiencing hands-on winemaking. In addition to making wines, the course will cover the science behind modern wine making and fermentation techniques including additives commonly used by commercial wineries throughout the wine making world. Classes will be about 3 hours each Saturday, starting at 9:00 am or 12:00PM (depending on the session you pick, total of 5 sessions), in the offices and winemaking showrooms of Musto Winegrape Co, 101 Reserve Road, Hartford, CT, 06114. If you have any questions, please email Christina at cmusto@juicegrape.com.
Virtual Winemaking Classes
Our Virtual Winemaking Classes are available year-round but in order to kick off harvest, we are running a flash sale for the month of August. For the month of August our Full Winemaking Course will be discounted from $397.00 for 46 videos (over 24 hours of content) to $297.00. That's $100.00 off! And you have access to the videos forever. If you have any questions, please email cmusto@juicegrape.com.
How to Order
We are an old school company. Give us a call at 877-812-1137 or email us at sales@juicegrape.com to get the ball rolling on your pre-order. Don't forget, we can create custom fermentation templates for you if you would like!
If you aren't local to New England and need your product shipped, please email sales@juicegrape.com for a freight quote. We will be shipping out of our Bronx, NY location – D'Arrigo. If you live in the Metro NY area and are interested in a freight quote please reach out to sales@juicegrape.com
Unfortunately, we cannot ship fresh juice. We can ship our sterile juices, they ship year-round without refrigeration. This is the best option for home winemakers who cannot pick up the fresh product from MWG's facilities.
If you have a large fresh product order (2,000lbs and up), please contact sales@juicegrape.com for a freight quote.
For more information regarding the Fall Harvest please feel free to contact us at sales@juicegrape.com  or give us a call at 877-812-1137. We are looking forward to helping you with your next great wine!
Sincerely,
The Musto Crush Crew