Let's face it. There are A LOT of things that can go wrong during the winemaking process. Here are 7 tips for your home winery to help ensure your wine is as tasty as ever.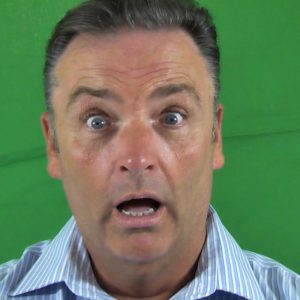 Don't use bleach!

While bleach is a great way to clean your bathroom, it is very hazardous to your winery.
Chlorine bleach is toxic to humans and should never be used to clean any vessels that are used for food purposes.
Bleach molecules also are prone to lodging themselves in cellulose material. They quickly attach to wood, cardboard, and cork, even through airborne transmission. This is the cause of cork taint, an irreparable wine fault. When the corks have been contaminated with chlorine bleach, they will contaminate the wine they come in contact with, causing a musty, stale aroma.

Do a weekly check of airlocks, tank seals, and barrel bungs.

Accidents happen, and sadly, many accidents can be avoided. Make a good habit of doing a weekly walk through of your home winery.
Check that your airlocks have the appropriate amount of water.
Check the gaskets on any tank lids are inflated and on correctly.
Check that barrel bungs are securely in place and barrels are completely filled up. These small steps can prevent oxidation before it starts.

Do rinse off soda ash and B-Brite, Don't wash off sulfite solution or 1-Step sanitizer.

Soda Ash and B-Brite are excellent cleaners in the winery. They can help remove the toughest wine stains and wine debris from tanks and carboys.
They should always be treated like soap and be rinsed off thoroughly.
A wise additional step is to neutralize any remaining soap with a citric acid rinse.

Sulfite

solution or 1-step sanitizer can then be applied to sanitize any vessels or equipment. This should not be rinsed off but the equipment should be allowed to drain or remove any bulk remaining pools of sanitizer.

Do add sulfites when you rack (every 8 weeks).

As wine ages, sediment will fall out in precipitate.
Wine should be siphoned off of the precipitate every few months to maintain clarity and "cleanliness".
This is an ideal time to add sulfites. Add 1/4tsp of sulfite powder per 5 gallons of wine. Sulfite powder should always be dissolved in warm water before being stirred into the wine.

Don't reuse store bought bottles.

While it may seem like a very cost effective step, reusing old bottles can lead to many problems further down the road.
Never try to put a cork on a screw top bottle! The glass is thinner where the threads are and when trying to remove the cork using a wine opener, the glass is highly prone to cracking.
All bottles are made differently and can have different diameter necks. It is very important to have the same size corks and bottles to prevent leaks later on. Conversely, if the corks are too large for the bottle, it will be very hard to insert them and this can damage the cork.

Don't soak or boil the corks!

Soaking or boiling the

corks

prior to inserting them will actually degrade their quality.
They will absorb too much liquid and can become brittle or leach the liquid into the bottled wine.
Instead, lightly mist the corks with sulfite spray prior to bottling.
Always keep leftover corks in a sealed container.

Do Mop up Spills!

Spills are inevitable in a winery. Be careful to mop up any spills that occur and clean well with a non-bleach cleaner.
Wipe lids of tanks often if there is any leaking from the airlock or seal.
If wine spills or leaks are left to sit, it can easily turn acetic, which is an easy source of contamination to the wine. Fruit flies can land on the spill and transfer acetic bacteria into your wine if they happen to land in it.
Interested in making your own wine? Musto Wine Grape Company is here to help! We are New England's largest supplier for home winemaking products and services. We can get you set up with all of your juice, grape and equipment needs and have you on track to making your own perfect pairing for next fall! Visit juicegrape.com or give us a call at (877) 812 – 1137 to learn more. We look forward to hearing from you!