Showcase Your Wines!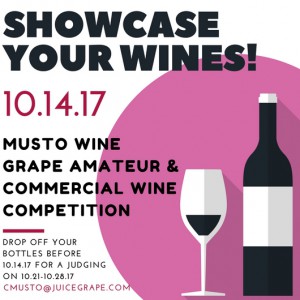 Don't forget about the Musto Wine Grape – Amateur & Commercial 2017 Wine Competition! All wines are tasted and judged in Riedel glassware by the Top Wine Tasting & Winemaking Judges on the East Coast! Lots of feedback, tasting notes, and prizes. Sign up today! Your wine could win Best in Show!
Click HERE to download your Competition Documents.