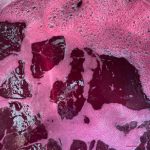 Not sure which wine to make? Check out our list of "Wine Juice Tasting Notes". Learn about the different winemakig juices that are available to you. Hopefully something will spark your winemaking interest. 🙂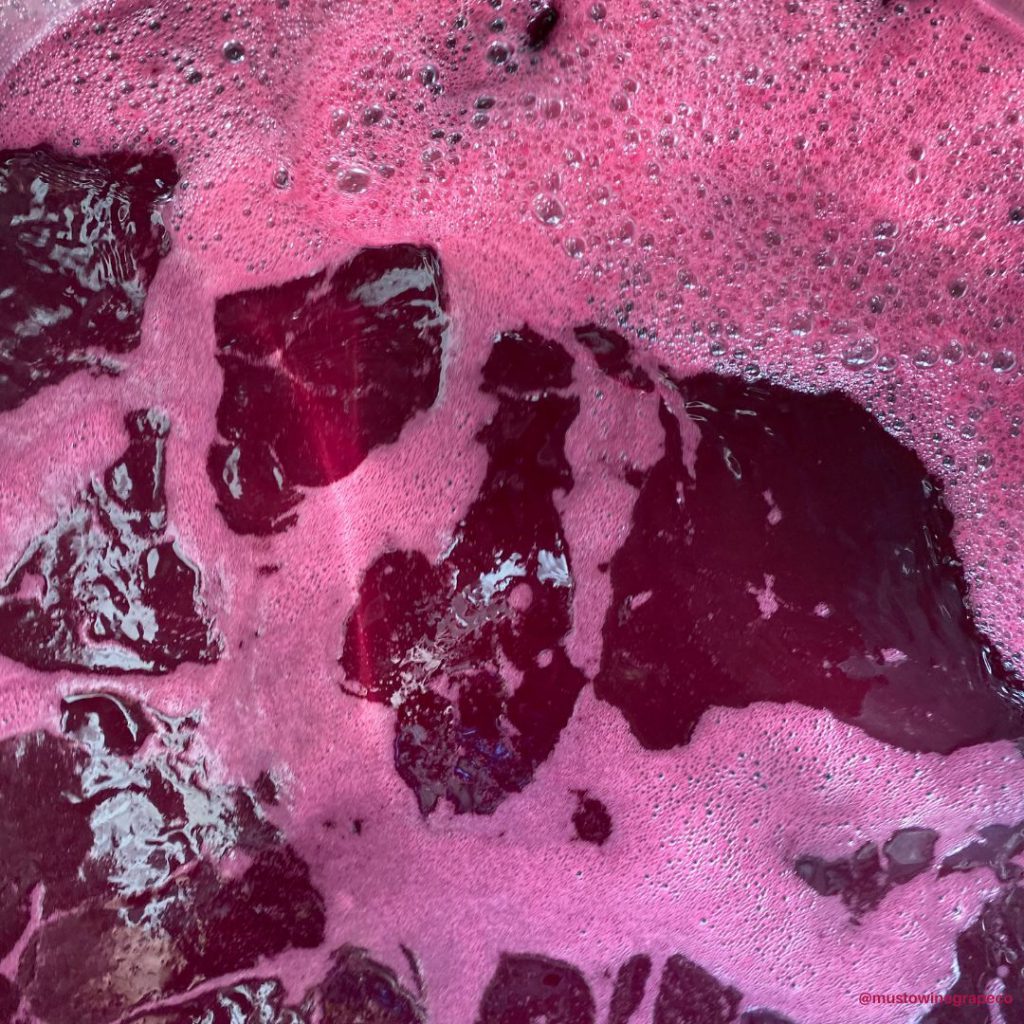 Wine Juice Tasting Notes
Full List of Juices Offered this Season – 2023 MWG Juice List
Alicante – This varietal has roots in the southeast of Spain and is also cultivated in North Africa and California. On a stand-alone basis, the wine has simpler berry and red fruit flavors, but it is mainly used to increase the intensity of color and body in other grape varieties. An excellent blending wine.
Amarone – 100% Italian Amarone juice to make a dry, robust styled red wine. Amarone is typically made of partially dried grapes, generating a very complex and concentrated flavor. Suitable for aging.
Amorosso– Amore di Rosso. Italian for "Love for Red". This deep, dark tannic full-bodied red wine will envelop the senses with a plethora of scents including floral, fruity and spicy aromas. Great potential for aging, which will reward the most patient winemaker.
Barbera – Light to medium bodied, fruit forward, easy drinking wine. Lush fruit flavor, peppery, spicy notes.
Barolo – 100% Italian Nebbiolo juice to make a traditionally styled Barolo. Firm tannins, with a velvety finish for those who choose to age it.
Brunello – 100% Brunello juice from Italy. Rich color and flavors with hints of plum, jam, and smoke. A wine that will only get better with age and impress any wine drinker.
Burgundy – Freshly sourced premium red grapes to make a classic "Burgundian" style table wine. Big red fruit flavors, with a medium body and tannin content make this an excellent choice for pairing with any dish. A crowd pleaser and family favorite.
Cab Sauv/Merlot Blend – A perfect blend of Old World and New World, this 50/50 blend of Cabernet Sauvignon and Merlot is a classic pair of two of the best red wine grapes, coming from one of the fastest growing wine regions of the new world. Makes a rich, fruit forward, red wine.
Cabernet Franc – Cabernet Franc is one of the classic Bordeaux varietals. It makes a medium bodied red wine, with notes of black fruit and black pepper. An excellent addition to spice up a blend or great on its own.
Cabernet Sauvignon – The "king of wine grapes" California Cabernet Sauvignon has gained world fame for its rich berry flavors, superb tanninc structure, and excellent ability to age for long periods of time. We recommend D254 yeast to make a more fruit forward wine and D80 yeast to make a more spicy, earthy wine.
Carmenere – Carmenere is a deep garnet hued wine with fruit forward notes of plum, cherry, and currants. Similar to Merlot in body and texture.
Castel de Papa – This wine exudes admiration. Highlighted by its ruby color with flashes of ripe blackberry purple, you will surely be charmed by its ripe fruit, lavender and spice aromas. Moreover, its medium level acidity supports a firm tannic structure along with a high level of alcohol that augments its distinguished fullness of flavor on the palate.
Chablis – Bright, crisp apple and pear flavors, medium body, and aromatic intensity. Creates an easy drinking summer wine. (Chardonnay, unoaked style)
Chardonnay – Rich, full bodied, classic Californa Chardonnay with big fruit flavors of apple, pear, and citrus. Creates the classic big, bold Chardonnay that put Napa on the map.
Chardonnay/Semillion – A classic blend of crisp Chilean Chardonnay and the classic French Semillion grape. The Semillion lends a bit more bright acidity and citrus flavors to the classic Chardonnay profile of apple, pear, and hints of vanilla.
Chenin Blanc – The most popular white varietal from South Africa, Chenin Blanc is light gold in color, very aromatic of tree fruits, white flowers, and hints of citrus. Light flavors of apples, bits of jasmine, and sweet ginger. This wine can benefit from oak treatments or be enjoyed on its own.
Chianti – One of the most famous red wine blends in the world, this harmonious balance of Sangiovese and Cabernet Sauvignon provides ripe red berry flavors, a bit of tart acidity, and a medium bodied finish that will satisfy any Italian wine enthusiast. Big aromas of cranberry and sweet plums jump from the glass and linger on the palette. Excellent when aged with oak.
Dolcetto – "Little sweet one" in Italian, this grape from the Piedmont region is known for its higher sugar content and moderate to lower acidity. This wine will be deep purple in color, and have a higher tannin content, giving it a very full bodied mouthfeel. The higher tannins help to support the potential higher alcohol as well.
French Colombard – A white grape traditionally used for blending with Chardonnay. Has a full bodied mouthfeel with ripe tree fruit flavors. Sweeter flavors of ripe Bosc pear, sweet Fuji apple, and ripe Persimmon give this a refreshing yet fruity profile. Can benefit from oak aging.
Gewurtztraminer – A white grape famous for its strong, floral aroma, this grape is wonderful when made on its own or blended with Riesling. It has a very strong, perfume-like aroma of honeysuckle, jasmine, and stone fruits. Flavors translate directly to the palette with notes of white flowers, peach, and a spicy, white pepper finish. Can be made in a sweet or dry style.
Granbarile – A dry, full-bodied and spicy red with a nose that is as complex as they get. A refreshing acidity, pronounced tannins and velvety texture make this wine a classic Italian red.
Grenache – Big, luscious, fruit flavor, fresh from California! Grenache is a thinner skinned grape with a medium tannin content and big fruit flavor. Ripe raspberries, cherries, and plums jump from the glass in the medium bodied, fruit forward red wine.
Grenache (Rose style) – Fresh pressed California Grenache, with limited skin contact, to generate a beautiful pink rose style wine. This rose has big berry flavors and can be made in a sweet or dry style
Il Toscano – A classic Tuscan blend straight from Italy! Sourced from premier Italian growing regions in and around Tuscany, the blend of Sangiovese and Cabernet create a full bodied, classically style Italian table wine. This wine has a medium tannin concentration, ruby in color, and ripe red fruit flavors. A superior quality red wine blend.
Lambrusco – A lighter bodied, fruit forward table wine from Italy. The grapes are fresh pressed in Italy, creating a lighter, fruity red wine, that is perfect for early drinking. This wine has a bright acidity and fresh berry flavors. This wine does not need aging and can be consumed early.
Malbec – An international classic, Malbec is the perfect blend of full bodied and fruit forward. Malbec has a medium to high intensity tannin level with big cherry, blackberry, and earthy notes. It can benefit from bulk aging or can be consumed after one year of aging. This wine will benefit from oak treatments.
Malvasia Bianca – A white grape indigenous to Greece, Malvasia creates a beautiful full bodied, fruity white wine. With big flavors of pear, stone fruit, and white flowers, this grape can be made in a variety of styles from dry to sweet and is also conducive to blending.
Merlot – One of the world's most popular red wine making grapes. Merlot has an incrediblly jammy fruit profile with cooked fruit, blackberry, and leather notes. A medium tannin and lower acid content make this a very smooth drinking wine. Excellent when aged with oak and also an excellent blender with most red grape varieties.
Mixed Black – Sourced from an ancient vine vineyard in California, these grapes are of premium quality and have rich, complex fruit flavors. The vines are so old, that the growers aren't sure of their genetic background, however they are reassured by their consistent quality and yield. An excellent variety for the beginner or the advanced winemaker. This wine will benefit from aging and some oak contact.
Montepulciano– A classic Italian varietal, Montepulciano is very aromatic, with a spicy flavor and tannic finish. This is a full bodied wine with blackberry, pepper, and a rich mouthfeel. This wine is unique as it can be consumed young or be allowed to age, which will soften the tannin content.
Moscato – One of the most popular white winemaking grapes, Moscato is known for its robust fruity and floral aroma and big fruit flavors of peach, tropical fruit, and bits of florals. This wine is very versatile to our winemakers as it can be made in a variety of styles, from sweet to dry and can be blended with other wine grapes to add flavor and enhance aromas.
Muscat of Alexandria – Muscat of Alexandria is an ancient vine varietal that is typically used for dessert wine due to its robust fruit flavor and natural sweetness. It is bursting with flavors of tangerine, sweet mandarin oranges, honeysuckle flowers and sweet melons. An excellent variety to add into a blend to add fruit flavor and complexity or to savor on its own.
Nebbiolo – Nebbiolo is one of the most sought after winemaking grapes in Italy. Nebbilolo is the primary grape in Barolo and Barbaresco It is lighter in color yet full bodied and tannic, with rich dark red fruit flavors. This wine will benefit from exposure to oak and aging.
Nero D'Avola – A classic Italian grape featuring flavors of black cherry, black plums, tobacco, anise, and pepper on the finish. This creates a bold and complex wine that is benefitted from oak contact and aging.
Old Vine Zinfandel – Old vines (35+ years) from the Zinfandel capitol of California create dense, concentrated fruit and earth flavors. Notes of black cherry, raisin, prune, tobacco, and a subtle spiciness give this wine an incredibly complex and rich array of flavors. This wine matures well after a few years of aging and will be wonderful when aged with oak.
Petite Sirah – Deep, intense, garnet color with matching concentrated black fruit notes of blackberry, plum, and black plum on the finish. This intense red wine can add tremendous color to any blend and is also exquisite on its own. It will benefit from aging for at least 2 years.
Pinot Grigio/Chardonnay Blend – A crisp, lively blend of bright and tart Pinot Grigio with the fruity, more full bodied Chardonnay. This great white blend has smooth fruit flavors of granny smith apple, lemon, and pears. An excellent white table wine and can also hold up to some oak treatments.
Pinot Grigio – One of the most famous and loved white wines in the world, Pinot Grigio is a classic palette pleaser. Bright, fresh, acidity with flavors of lemon, lime zest, and white flowers create a very refreshing wine suitable for all seasons.
Pinot Noir – A winemaking classic, Pinot Noir is bursting with bright fruit flavors. Complex berry flavors mingle with subtle bits of earth and cedar to create a fruity and savory wine. Lighter to medium bodied, this wine can be made in a variety of styles from light and fruity to a heavier, bolder, oaked style.
Primitivo – A boldly fruity and robust Italian clone of the Zinfandel grape, Primitivo has rich fruit flavors of sweet black plums, black currants, and boysenberries. It has a terrific jammy quality and firm tannins structure that holds up well to oak treatments and aging.
Riesling – Riesling, a fun and fruity grape that can be made ina very wide variety of styles from sweet to dry. Riesling showcases flavors of fresh peaches, apricot, sweet pears, and touches of minearlity on the finish. Depending on the style that you choose for the wine, it can be as sweet as a dessert style wine or bone dry with softer, more subtle fruit.
Ruby Cabernet – Ruby Cabernet is a cross of traditional Cabernet Sauvignon and Carignane. This wine is incredibly dark in color with bright cherry flavors. It is excellent when aged with oak and can also be a good blender with other wines to add richness in color and more fruit to the blend.
Sangiovese – An Italian winemaking classic! Sangiovese is a medium bodied wine with a bit of acidity. It has bright red fruit flavors of cranberry, red plum, pomegranate, and tart cherries. It holds up well to oak treatments and is excelled when blended with other red grapes such as Cabernet or Merlot.
Sauvignon Blanc – Sauvignon Blanc is an incredibly refreshing and flavorful white wine that is a superb summer sipper. Sauvignon Blanc has bright, fresh acidity with notes of grapefruit, melon, and lemon zest. It does not require oak treatments or any long term aging. It will provide a great, refreshing wine for the warmer months and is excellent when paired with any fish or seafood.
Shiraz – Shiraz has become an icon for Australian winemaking and now we can bring the juice directly to you. This Australian grape juice is rich and complex with lots of black plum, blackberry, and touches of earthy notes like tar and spice. This wine would benefit from oak contact and from aging.
Syrah – Syrah is a classic French winemaking grape with a full body, lots of fruit, and a complex earthy finish. Black cherry, black plums, and tobacco flavors mix well with any oak flavor profile. This wine a wonderful blender; an essential part of a popular GSM blend.
Thompson Seedless – The secret ingredient in many classic Italian winemaking recipes. It can be used as a natural means of adding acidity to red wine blends or can be fermented on its own to create an easy drinking table wine.
Trebbiano– Trebbiano is known by many names, including Ugni blanc, the primary grape in Cognac production. This mild and smooth, white wine is classically blended with Malvasia Bianca and has smooth fruit flavors of apple, pear, and a touch of citrus. It can be made and consumed quickly and used in blends.
Valle Dei Tempi – This Italian classic presents an undeniable charm accompanied with a subtle and well-established reputation. You'll notice its inviting and strong ruby-red color matched with tannins that exude refinement and sophistication immediately. Its balanced acidity allows for a subtle yet complex nose of vanilla hints while your taste buds are excited with a savory blend of cherry and spices with slight floral notes.
Valpolicella– The primary grape for Amarone, the Valpolicella grape has concentrated fruit flavor, jammy qualities, and a full mouthfeel. Complex, firm tannins, give a long lasting finish to the rich, darkly fruited wine.
Viognier– A bright, full bodied alternative to Chardonnay! If you love the weight and fruit of Chardonnay but crave something different, Viognier is a great choice. It has rich, tropical fruit flavor with pineapple,  guava, and mango notes and a creamy texture. An excellent wine served bone dry or slightly sweetened.
White Zinfandel – One of the most popular wines in America, White Zinfandel is a very easy drinking, smooth blush wine. It has ripe strawberry, watermelon, and raspberry flavors with a light body and refreshing finish. This wine can be made dry or sweet to the individual drinkers taste.
Zinfandel – Zinfandel is an incredibly fruity varietal with robust red and black fruit such as raspberry, prunes, currants, and cherries. Full bodied, firm tannins, with a great aging potential, this wine is excellent with oak aging and stainless aging. A full-bodied, red wine lovers dream!