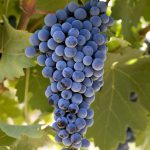 What is Cabernet Sauvignon?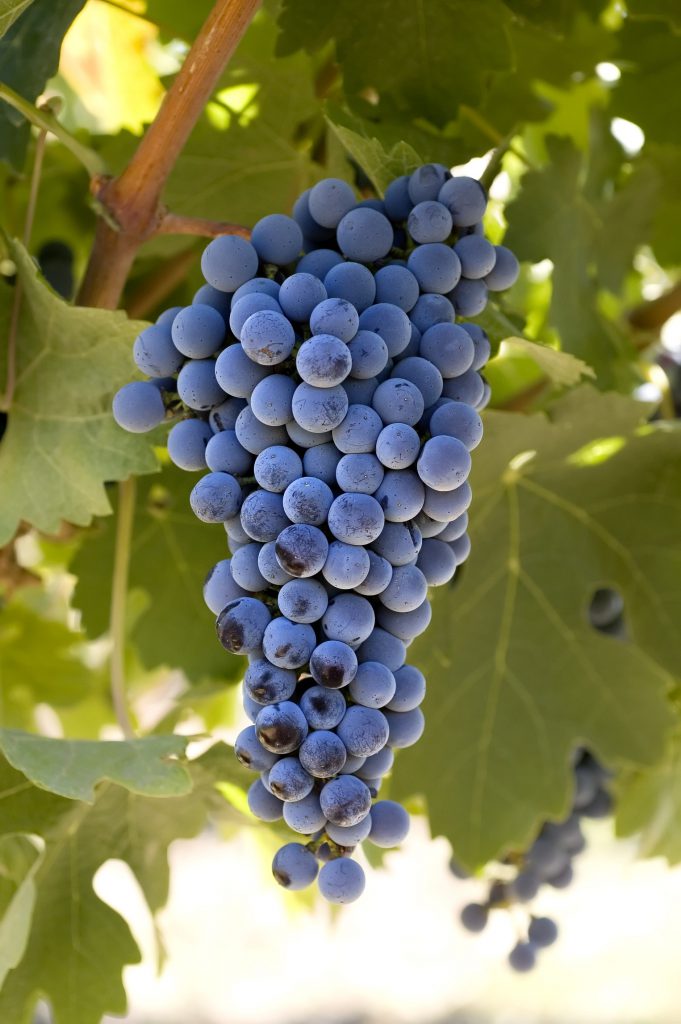 Known as the king of red grapes, Cabernet Sauvignon enjoys the same regal status in California as it does in its native home of Bordeaux, France. Californian Cabernet Sauvignon tends to be more fruit-forward and mellow, with rich dark fruit notes. The most common aromatic and flavor components found in this varietal are plum, black cherry, blueberry as well as warm spice, vanilla, black pepper, and tobacco. Aside from being known for its dark color and full body, it's known for often being over 13.5% in alcohol content. The average alcohol content of a Cab from California floats around 14.5%. At Musto Wine Grape we carry a variety of Cabernet Sauvignon grapes from multiple AVAs in California, as well as all of the yeasts, nutrients, and equipment you'll need.
What kind of yeast should I use when making Cabernet Sauvignon?
*Note that full expression of the desired characteristics for any of the following yeast strains is based on proper care and feeding if the yeasts, along with using quality fruit and good winemaking practices. It is also strongly recommended that Go-Ferm and Fermaid-K are used as well as temperature management throughout the entire fermentation. As always, if you need assistance with any part of your winemaking process, do not hesitate to reach out to us at sales@juicegrape.com or give us a call at (877) 812-1137 to speak with someone who can assist with any product recommendations, procedures, or problems.
BM45 yields a big mouthfeel, notes of cherry liquor, rose petal, jam, plum, berry as well as earthy and spicy elements. It offers color stability and helps to minimize vegetative characteristics.
BDX is an all-around great choice for berry, plum, and jam characteristics. It has a moderate fermenting rate and offers good color retention. By re-enforcing existing tannins, it develops structure in the wine. Because of this, we advise to not use with unripe fruit.
RP15 emphasizes the berry aspects of the fruit, along with color stability, increased mouthfeel, and agreeable tannins.
D254 yields a big mouthfeel and rounds tannins as well as intense fruit. It has a focus on berry and jam characteristics, but more so of dried fruit than fresh. It's also great for color stability and adds body to blends.
D80 offers big volume and fine grain tannins. It is great for encouraging more positive tannin intensity to a blend.
Where do you source your Cabernet Sauvignon from?
We offer Cabernet Sauvignon from multiple AVA's within California and Washington:
Lanza-Musto Vineyards in Suisun Valley, CA (Valley, 169, 15, and Koch)
Mettler Family Ranch in Lodi, CA
Napa Valley, CA
Washington State (Clone 33)
Sonoma County, CA (Chalk Hill)
Amador, CA
King's River, CA
Paso Robles, CA
Central Valley, CA
Is there a certain winemaking procedure specific to Cabernet Sauvignon?
You can follow our Red Wine Grape Procedure which you can find here, if you are using juice you can find the procedure here and if you are using frozen must, here. The procedure is standard for making red wines, but using the proper yeasts and nutrients specific for Cabernet Sauvignon and consistent monitoring will have the biggest impact on your final wine.
Where can I buy grapes, juice, or must?
At Musto Wine Grape Company, all red grape varieties are available in 36lb cases, in frozen must by request, or in 6-gallon fresh juice pails. For Sterile Juice options that can be shipped year-round and without refrigeration click here.
Finally, if you need the best options and equipment suited for you and your winemaking goals, email sales@juicegrape.com or call (877) 812 – 1137 to speak with one of our Musto Crush Crew members who can help. We are here to provide all of the winemaking products you need to make the wine of your dreams, as well as the customer support to ensure your success!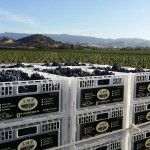 Our Barbera is flourishing in Suisun Valley. The LMV Barbera wine grape produces good yields and is known for its deep color, full-body, low tannins, and high levels of acid. Rolling in at 24.5 Brix we can't wait to get winemaking!  This Italian-style wine should be enjoyed relatively young. LMV Barbera wine gives off notes of dark cherry, plum, and boysenberry. In the past we've used a slight amount of French Oak to enhance the supple tannins and hints of vanilla.
Make sure to pick up a few cases this week to make at home!
Ingredients:
Yeast Suggestions:
VRB

VRB helps bring out ripe fruit, jammy notes, hazelnut, and dried plums. It helps soften harsh tannins, softens high acid, and adds a little extra complexity mid palate. This yeast bodes great color stability and is a great option for your Lanza-Musto Barbera.

BRL97

BRL97 was created for Italian wine grapes. It is a vigorous fermenter with a high alcohol tolerance. It enhances the fruity notes of the grape, while helping balance out the palate. Another great option for your Lanza-Musto Barbera.
Equipment:
Winemaking Steps:
Sanitize and Crush and Destem – Inspect your grapes. Crush and destem into clean and sanitized food grade 50LTR fermenting tub. Always allow an extra 20% of volume for fermentation purposes as the wine will "expand" throughout fermentation. Always rinse your fermentation vessel with a sanitizing strength potassium metabisulfite solution (2oz/gallon or 3tbsp/gallon). Make sure that the sanitizing solution touches all the surfaces of the fermentation vessel and that the vessel is completely emptied out of all sanitizing solution after. Shake free any drops as best you can from the fermentation vessel. Having remaining sulfite liquid in the vessel will prohibit fermentation. Do not rinse the sanitizer off with water after sanitizing as that will reintroduce bacteria to the environment.
Once all of the grapes are crushed, try to accurately measure your quantity of must. Add ¼ tsp of potassium metabisulfite for every 5 gallons of must that you have. Mix up the must thoroughly.
 ALWAYS record the additions you make to your grape must!
Wait for 6-8 hours after the sulfite addition and then add color pro to the must. Always mix it with water to create a 10% solution (if you use 5mls of enzyme, mix it with 45mls of water). The water allows it to better circulate throughout the must. Allow the pectic enzyme to work for 12 hours before yeast set.
Twenty four hours after crushing the grapes, mix the container thoroughly and take and record your measurements. Measure Brix, pH, and TA. If you need to adjust your must at all, this is the time to do it. Ideally your Brix should be between 23-28 degrees, the pH between 3.4-3.7, and the TA between 6-7g/L. Your initial Brix reading, multiplied by .55, will give you a close estimate of your ending alcohol by volume percentage.
If you would like to use fermentation tannins (FT Rouge, oak dust) or fermentation nutrients such as Opti-Red, add them after measurements and adjustments have been made. Mix any of these ingredients in thoroughly.
After measurements have been taken and any adjustments have been made, it is time to set yeast if you are using a cultured yeast strain. Follow the yeast set directions on the packet explicitly.
After you get to temperature and add your yeast, you may cover the vessel lightly with an old sheet or towel or place the lid gently on top of the bucket.
Obtain a must punch tool, a long stainless steel spoon, or your bare hands, and sanitize your tool or hands with sulfite sanitizer. This is what you will use to "punch down" or mix up the must three times a day. Try to mix everything very well, pushing all of the skins back down to the bottom, getting them very wet, and bringing up the piqued from the bottom. This should be done as often as possible, preferably three times a day. [Before work (7am), after work(5pm), and before bed (10pm)] When punching down every evening, take a sample of the liquid and using your hydrometer, track the Brix depletion. You should notice a drop in Brix daily. Always record your additions to your must, your brix depletion, and punch downs.
If you are using additional yeast nutrients to assist in fermentation you will add them after fermentation has started. Fermaid O is added at the beginning of fermentation (1 day after yeast set) and Fermaid K will be added at 1/3 depletion of the Brix (2/3 of the beginning amount of Brix). Follow the directions for the individual yeast nutrient, hydrating with water and mixing thoroughly.
If you are adding malolactic cultures to your wine, you may also chose to do this at 1/3 Brix depletion. Follow all directions on the bacteria and nutrient packets explicitly.
Punch down and take Brix measurements daily. When your hydrometer reads 0.90, you have fermented to dryness. At this point your malolactic fermentation may still continue, but the primary alcoholic fermentation is complete. You may now press the wine. Wash the press and sanitize using potassium metabisulfite. Again, make sure the press does not have any excessive puddles or lingering amounts of sanitizing solution remaining. Sanitize the receiving container carboy and any pumps or tubing that you may use. Anything that comes into contact with the wine should be rinsed with sulfite sanitizing solution. Place a screen (also sanitized) inside of the press to hold back any extra skins or seeds from getting through. Start scooping up the must and placing it in the press. Some of the liquid will immediately flow through, this is the "free run". When the press is full, slowly begin pressing. Do not try and press every last drop out of the must as this can lead to seed cracking and bitterness in the wine. Fill each container to within ½" of the top and secure a bung and airlock in place. Malolactic fermentation will exude a small amount of carbon dioxide and there will be trapped gas within the wine that will need to escape the container.
Allow the wine to sit for 2-3 weeks. You can conduct malolactic chromatography or bring a sample to a winemaker at Musto Wine Grape for analysis to ensure that your secondary fermentation is finished. At this point you should see a nice thick layer of lees in the bottom of the carboy. You will want to place the full vessel onto an elevated surface such as a table and place the new, sanitized, empty vessel on the floor below. Using a sanitized siphon, rack the wine into the new carboy. You may have space at the top which will need to be "topped off" with more wine. You can either use wine from another container, or finished wine to do this. It is very important that there is less than a 1/2" of headspace in each container. At this point you should also add 1/4tsp of potassium metabisulfite per 5 gallons of wine.
Now it is time to let your wine age. You will need to rack it and add additional SO₂ every 3 months. Make sure you sanitize all equipment and containers when racking and keep them topped off within ½". Come visit Musto Wine Grape for bottling advice and supplies.
Want to make a Blend instead? Winemaker Rick Lanza suggests trying a 55% Barbera, 35% Petite Sirah, 10% Cabernet blend. It was one of his most popular Wine Club Cuvee's! 
Awards Won:
2020 Sunset International Wine Competition – 2018 Lanza Barbera – GOLD – 93 Points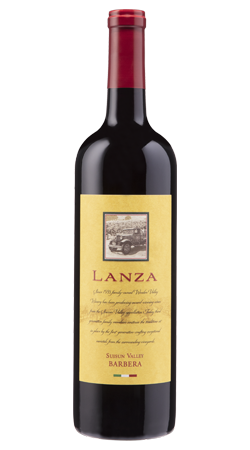 For a delicious food pairing check out our Brasato al Barbera (Beef Braised Barbera) Recipe!
Want to make your own Barbera? Musto Wine Grape Company is New England's largest supplier for winemaking products and services. From home winemakers to wineries, we've got you covered! Give us a call at 877 – 812 – 1137 to speak with someone to get you started.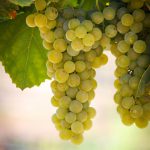 Chardonnay is a white wine grape that originated in the Burgundy wine region of eastern France. We source our Chardonnay wine grapes from 3, high quality, and sustainable appellations in California. This includes Suisun Valley, Lodi, and Central Valley. These regions produce a range of outstanding high quality to premium luxury wine grapes for the best value.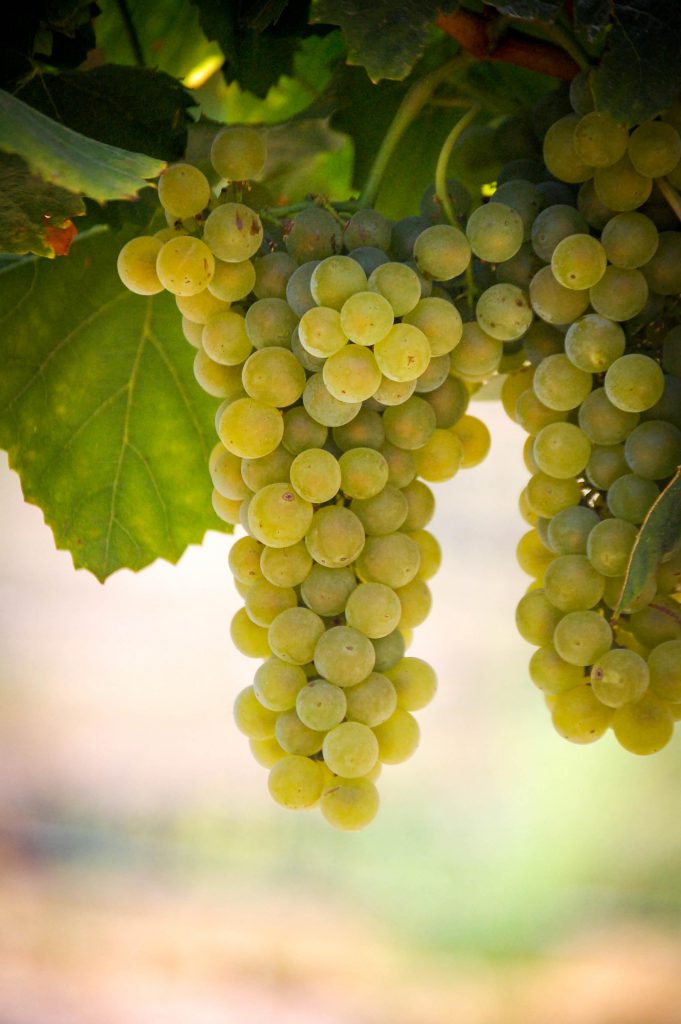 Suisun Valley, California
Firstly, Suisun Valley Chardonnay tends to yield beautiful notes of honeysuckle, green apple, and lemon tied into a welcoming nose. It is full-bodied and lush on the palate featuring tropical flavors of pineapple, peach, and bright citrus. It also has a clean and pleasant finish. We recommend fermenting in a stainless steel fermenting tank using QA23 wine yeast. This is perfect if you're aiming for that tropical profile in your Chardonnay.
Lodi, California
Secondly, If you're looking to make a beautifully balanced wine with lovely notes of pineapple and citrus, that mingles with notes of sweet vanilla custard finishing with just the right amount of silkiness and acid, we recommend the Lodi Chardonnay. We also recommend fermenting with D47 wine yeast in a French oak barrel. When you are fermenting in a barrel, it's best to use MBR31 to allow your Chardonnay to go through Malo-Lactic Fermentation. This will achieve those silky and buttery finishes.
Central Valley, California
Finally, If you're drawn to the Lodi Chard characteristics but you're looking for more complexity, try the Central Valley Chardonnay. It has the potential to yield fresh tropical fruit, pears, and peaches along with custard cream flavors leading to a creamy, soft, and mouth-filling finish. For these results, we recommend fermenting in a stainless steel tank or fermenting tub with VIN13 wine yeast and aging in a French oak barrel. Inside the barrel, it should undergo Malo-Lactic Fermentation with the use of MBR31 and will yield that layered complexity you're craving.
Ready to make your own Chardonnay? Musto Wine Grape is here to supply you with everything you need to make the wine of your dreams. Email us at sales@juicegrape.com or call (877) 812-1137 to speak with someone who can get you started!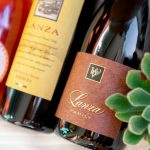 We've got BIG winners from the 2020 Sunset International Wine Competition.  Lanza-Musto Vineyards grapes and Wooden Valley Winery won some big awards!
Double Gold 96 Points~2017 Lanza Family Petite Sirah
Gold 93 points~2018 Lanza Barbera
Gold 92 points~2019 Rosetta Dry Rosé (Sangiovese)
All of these grapes are available for purchase this fall in 36lb cases or in frozen must by request. Who wants to make Suisun Valley Wine this Fall?!
For more information regarding the Fall Harvest please feel free to contact us at sales@juicegrape.com or give us a call at 877-812-1137. We are looking forward to helping you with your next great wine!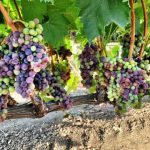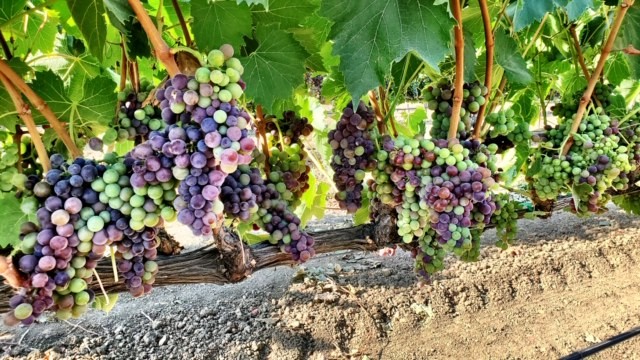 Lanza-Musto Vineyards and Suisun Valley Harvest Update
as of 07-17-20
We were able to catch up with Ron Lanza this week. He said, "Harvest in Suisun Valley is looking to be about 1 to 2 weeks earlier than last year. Bud break was 10 days earlier than last year and Mother Nature seems to be keeping up with that trend. We are already seeing color (veraison) in the Brunello Clone Sangiovese vineyards! We have been busy doing a lot of thinning this year and the crop should be the perfect size. The Malbec is looking especially good this season. We are looking forward to sending these great grapes to the East Coast!"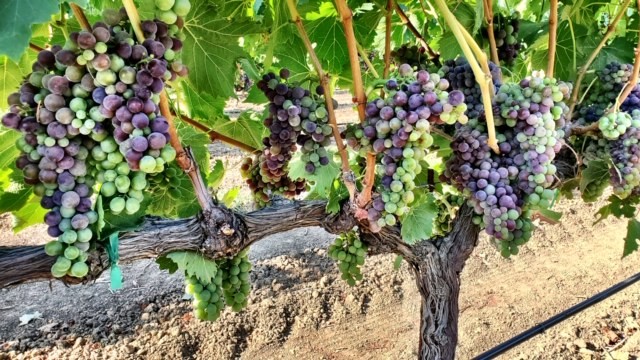 Grape Varieties Available:
Barbera
Chardonnay
Clone 8 ("Valley Cab") Cabernet Sauvignon
Clone 15 Cabernet Sauvignon
Clone 169 Cabernet Sauvignon
Koch Cabernet Sauvignon
Malbec
Muscat Cannelli
Merlot
Mouvedre
Petite Sirah
Petit Verdot
Primitivo
Riesling
Brunello Clone Sangiovese
Sauvignon Blanc
Syrah
Tempranillo
*All grape varieties are available in 36lb cases or in frozen must by request
Juice Varieties Available:
Chardonnay
Napa Gamay (Pink)
Muscat Cannelli
Riesling
Sauvignon Blanc
*All juice varieties are available in 5.25 gallons pails, cold settled, zero additions or balancing done to the juice. 
For more information regarding the Fall Harvest please feel free to contact us at sales@juicegrape.com or give us a call at 877-812-1137. We are looking forward to helping you with your next great wine!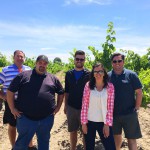 We want to give a BIG Congratulations to our Growers for winning multiple prestigious awards at the San Francisco Chronicle International Wine Competition!!
Our Lodi Growers:

2016 Zinderella Old Vine Zinfandel – GOLD Medal
2017 Albarino from Mettler Ranch – SILVER Medal
2016 Zinfandel from Mettler Ranch – SILVER Medal
2016 Petite Sirah from Mettler Ranch – GOLD Medal
2016 Cabernet from Mettler Ranch – SILVER Medal
Our Suisun Valley, Lanza Musto Vineyards Growers:

2018 Wooden Valley Sauvignon Blanc – GOLD Medal
2016 Wooden Valley Zinfandel – GOLD Medal
2017 Wooden Valley Malbec – GOLD Medal
2016 Lanza Family Petite Sirah – DOUBLE GOLD Medal
2016 Lanza Family Cabernet – GOLD Medal
Click the link below to see the full list of winners. Great wine starts in the vineyard!
Link: http://winejudging.com/medal-winners/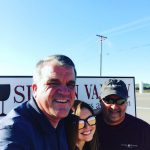 Happy Friday Winemakers! We are excited to announce..
"An Evening with Ron Lanza" Event from Lanza Vineyards and Wooden Valley Winery. The event will be held Wednesday, May 8, 6:00 PM at Herd Restaurant – 200 Main Street, Middletown.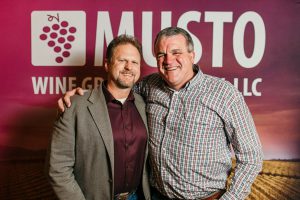 Enjoy some wines from Suisun Valley, wines from the Southern Hemisphere and an update by the Musto Family on grapes from Chile. Ron Lanza will speak about the signature grape of the Suisun Valley, Petite Sirah as well as their other excellent offerings, and answer any questions you may have.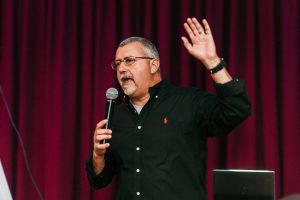 Also, several of the Connecticut AWS Chapters will be pouring some of their member's wines for you to enjoy.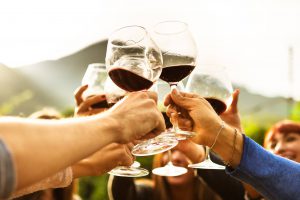 This event is now open to AWS members and non-members. Click on the link below to sign-up with Herd Restaurant and pay your $35 fee per person which also includes a dinner choice of Penne Vodka, Crab Stuffed Filet of Sole, or Chicken Piccata.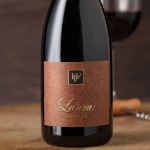 Check out Wooden Valley Winery's (aka Lanza-Musto Vineyards) WINS at the 2018 SF Chronicle Wine Judging Competition. Over 7000 wines were entered from 36 states in this wine competition. Congratulations to the Lanza Family and the Wooden Valley Crew on your much deserved awards!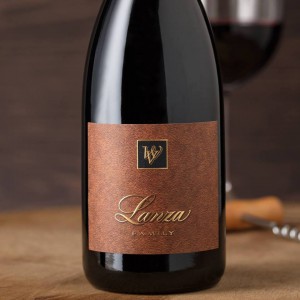 2016 Wooden Valley Barbera Suisun Valley – Gold
2015 Lanza Family Cabernet Sauvignon – Gold
2017 Wooden Valley Chardonnay – Silver
2016 Wooden Valley Malbec – Gold
2016 Wooden Valley Merlot – Bronze
2015 Lanza Family Petite Sirah – Bronze
2016 Wooden Valley Sangiovese – Double Gold
2017 Wooden Valley Sauvignon Blanc – Silver
2015 Wooden Valley Zinfandel – Silver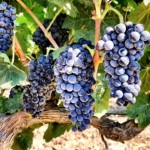 Suisun Valley Harvest Outlook
Everything is maturing along in Suisun Valley. We are seeing verasion come to end in varieties such as Merlot and Sangiovese. Petite Sirah, Cabernet 169, and later varieties are still going through the verasion process. Looking at the maturity level of the grapes harvest should start around September 4th in Suisun Valley – beginning with Sauvignon Blanc and Chardonnay. The next varieties to pick will most likely be Merlot around September 10th and, Sangiovese, and Malbec around September 16th. The later varieties such as Petite Sirah and Cabernet 169 should harvest around late September/early October.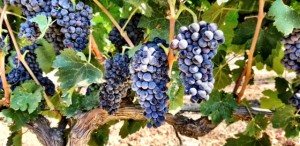 Interested in the weather in Suisun Valley? Click here to see what our weather stations are picking up on a daily basis!
Lodi Harvest Outlook
Overall the Lodi crop looks great. The rain helped strengthen the deep roots this winter, which allowed the vines to grow a vigorous canopy. The big canopies from the record rain fall has protected the grapes from the summer heat. Therefore, it should be an average to slightly below average crop this year. Most varieties look normal, however Cabernet and Zinfandel look to be low slightly lighter than last year. The Lodi appellation is made up of mostly sandy loam soil and unlike the Central Valley they get constant cooler temps in the evenings. This area experiences 40 degree swings in temps that help with coloring the grapes and the skins are thicker which produce a dark juice high in tannins. This is why the region is famous for its delicious Zinfandels and Italian grape varieties!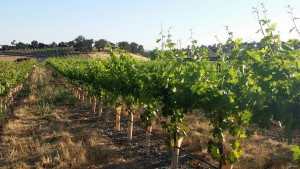 Central Valley Harvest Outlook
With the extra rain fall Central Valley is looking to be a great harvest. The crop looks to be about the same as last year and we should be harvesting about 4-6 days later than last year. We anticipate some of the Central Valley fruit to start shipping to the East Coast around August 28th. Get your crushers ready!!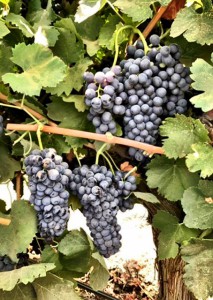 We should have an updated harvest report pertaining to Paso Robles, Napa/Sonoma, Contra Costa, and Washington State next week. Keep an eye out for our next email.
There is a lot going on at Musto Wine Grape Company and we are looking forward to seeing you on August 26th for Customer Appreciation Day.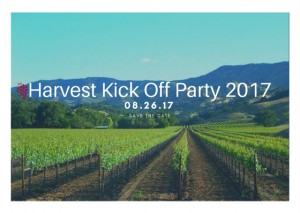 Cheers to making your favorite wine!!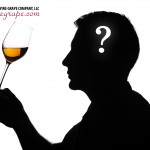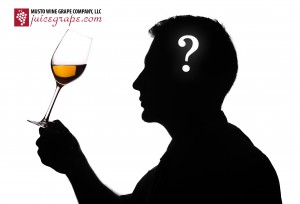 What's the Winemaker's Think Tank?
Every Thursday we will post about a few frequently asked questions that our winemaker has answered. If you have a winemaking question you would like to have answered, please email us at support@juicegrape.com and we will try to get into next week's post. Cheers! 🙂
How long will my wine last?
All wine ages differently. Certain varietals benefit from aging, others are meant to be consumed quickly. Generally, the more tannic the wine, more it will benefit from aging. Other factors influence a wine's potential to age as well. If the winemaker chooses not to add sulfites to the wine (not recommended), the wine will not age as well and should be consumed within a year. If the proper level of sulfites are added, the wine stored at an appropriate temperature (55-62 degrees Farenheit), and not exposed to light, it should be able to age for many years. Some varietals that benefit from aging are Chardonnay, Cabernet Sauvignon, and Malbec. Some varietals that do not necessarily benefit from aging are Gewurztraminer, Sauvignon Blanc, and Cayuga.
We hope this information helps with your winemaking. If you have any follow up questions or winemaking questions in general, please email us at support@juicegrape.com.