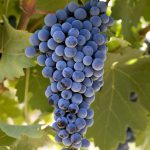 What is Cabernet Sauvignon?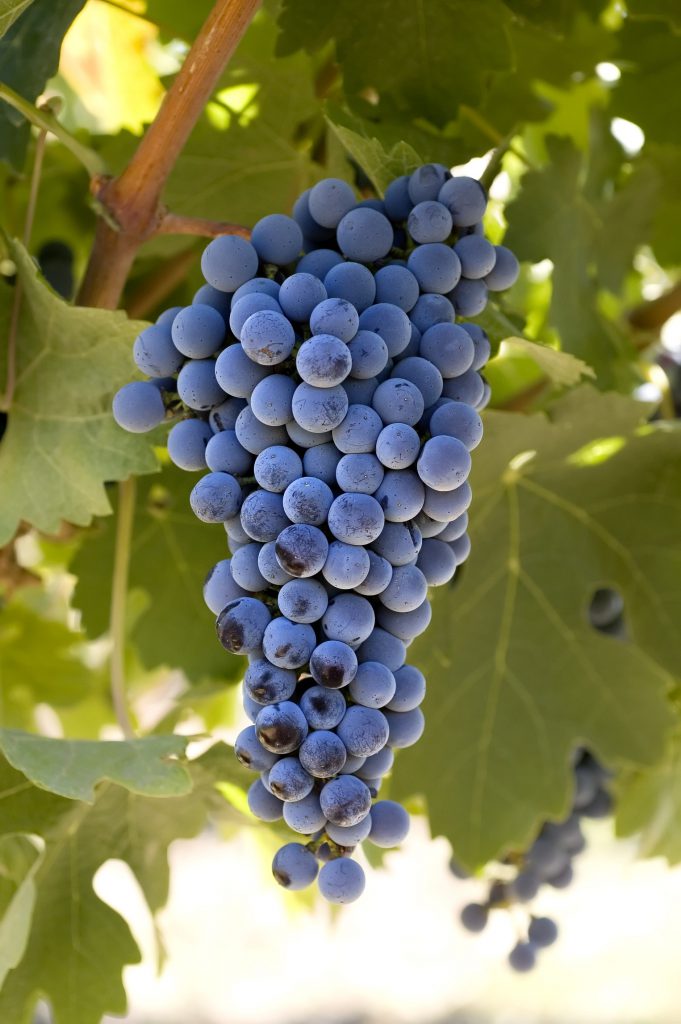 Known as the king of red grapes, Cabernet Sauvignon enjoys the same regal status in California as it does in its native home of Bordeaux, France. Californian Cabernet Sauvignon tends to be more fruit-forward and mellow, with rich dark fruit notes. The most common aromatic and flavor components found in this varietal are plum, black cherry, blueberry as well as warm spice, vanilla, black pepper, and tobacco. Aside from being known for its dark color and full body, it's known for often being over 13.5% in alcohol content. The average alcohol content of a Cab from California floats around 14.5%. At Musto Wine Grape we carry a variety of Cabernet Sauvignon grapes from multiple AVAs in California, as well as all of the yeasts, nutrients, and equipment you'll need.
What kind of yeast should I use when making Cabernet Sauvignon?
*Note that full expression of the desired characteristics for any of the following yeast strains is based on proper care and feeding if the yeasts, along with using quality fruit and good winemaking practices. It is also strongly recommended that Go-Ferm and Fermaid-K are used as well as temperature management throughout the entire fermentation. As always, if you need assistance with any part of your winemaking process, do not hesitate to reach out to us at sales@juicegrape.com or give us a call at (877) 812-1137 to speak with someone who can assist with any product recommendations, procedures, or problems.
BM45 yields a big mouthfeel, notes of cherry liquor, rose petal, jam, plum, berry as well as earthy and spicy elements. It offers color stability and helps to minimize vegetative characteristics.
BDX is an all-around great choice for berry, plum, and jam characteristics. It has a moderate fermenting rate and offers good color retention. By re-enforcing existing tannins, it develops structure in the wine. Because of this, we advise to not use with unripe fruit.
RP15 emphasizes the berry aspects of the fruit, along with color stability, increased mouthfeel, and agreeable tannins.
D254 yields a big mouthfeel and rounds tannins as well as intense fruit. It has a focus on berry and jam characteristics, but more so of dried fruit than fresh. It's also great for color stability and adds body to blends.
D80 offers big volume and fine grain tannins. It is great for encouraging more positive tannin intensity to a blend.
Where do you source your Cabernet Sauvignon from?
We offer Cabernet Sauvignon from multiple AVA's within California and Washington:
Lanza-Musto Vineyards in Suisun Valley, CA (Valley, 169, 15, and Koch)
Mettler Family Ranch in Lodi, CA
Napa Valley, CA
Washington State (Clone 33)
Sonoma County, CA (Chalk Hill)
Amador, CA
King's River, CA
Paso Robles, CA
Central Valley, CA
Is there a certain winemaking procedure specific to Cabernet Sauvignon?
You can follow our Red Wine Grape Procedure which you can find here, if you are using juice you can find the procedure here and if you are using frozen must, here. The procedure is standard for making red wines, but using the proper yeasts and nutrients specific for Cabernet Sauvignon and consistent monitoring will have the biggest impact on your final wine.
Where can I buy grapes, juice, or must?
At Musto Wine Grape Company, all red grape varieties are available in 36lb cases, in frozen must by request, or in 6-gallon fresh juice pails. For Sterile Juice options that can be shipped year-round and without refrigeration click here.
Finally, if you need the best options and equipment suited for you and your winemaking goals, email sales@juicegrape.com or call (877) 812 – 1137 to speak with one of our Musto Crush Crew members who can help. We are here to provide all of the winemaking products you need to make the wine of your dreams, as well as the customer support to ensure your success!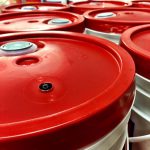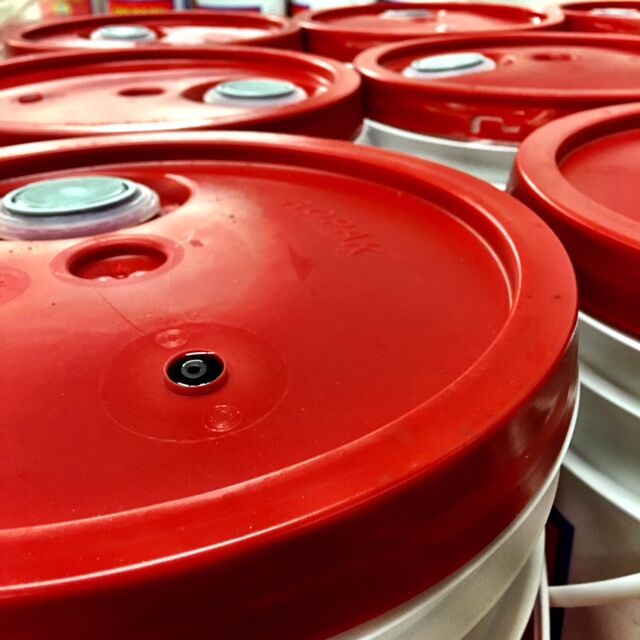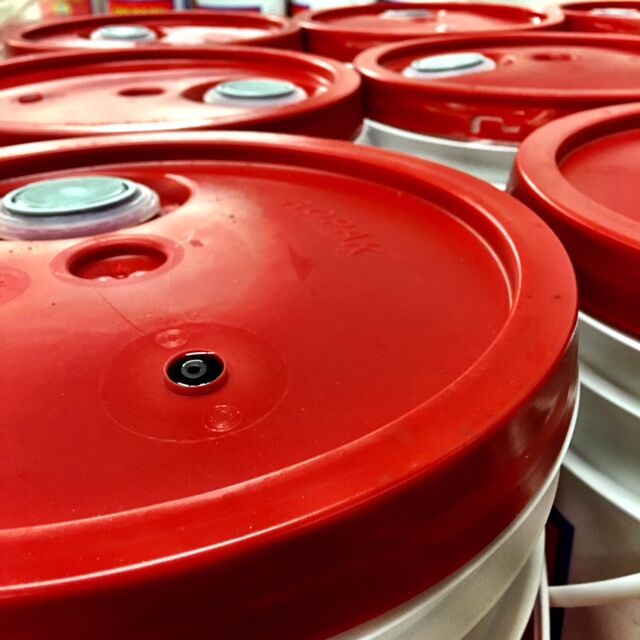 We anticipate that we will have Winemaking Juices the week after Labor Day! It's time to plan this year's vintage and we have a lot of juice options for winemaking this season!
California:
We have many labels of high quality winemaking juices coming in from California this fall. Cry Baby, Bella California, Lodi Gold, California Select, and Colina del Sol, just to name a few. The fresh juices are stored at 35 degrees and arrive as if the juice just came out of your wine press. You can either hit the juice with SO2 and inoculate with your chosen yeast, or you can let the juice warm up and ferment using the native yeast found in the skin of the crushed/pressed grape.
Lanza Vineyard Juices:
The Lanza winemaking juices arrive directly from Lanza-Musto Vineyards in Suisun Valley, CA. Varieties available are – Muscat Cannelli, Rose of Gamay (Pink), Chardonnay, and Sauvignon Blanc. They come in 5.25 gallon pails, are cold settled, with zero adjustments made to the juice. If you want Suisun Valley fruit but don't have a crusher these are a great option.
Fresco Juices:
Mosti Mondiale Fresco is proud to be the only product to offer home winemakers their own vineyard in one unique package. Each pail is carefully pre-balanced, inoculated with the perfect yeast, and infused with liquid enzymes to help create a delicious and palate pleasing wine. The Fresco juices come from California, Australia, and Italy.
Italian Juices:
Our Italian juices will arrive in late October. The Italian juices are always full of flavor and provide palate pleasing, age worthy wines.
Give us a call or shoot us an email to discuss your 2020 vintage!
877-812-1137 – sales@juicegrape.com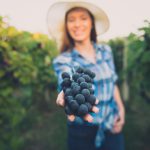 Hey Winemakers!
Our growers are officially harvesting in California! Click the link below to hear more about our upcoming wine grape and wine juice arrivals. As well as information about our new offerings of wine grapes and wine juices.
Video Notes:
Harvest has begun in Central Valley around August 28th with grapes and juices arriving after Labor Day – As early as Wednesday September 4th.
The first grapes will most likely be Albarino, Alicante, Barbera, Carignane, Chardonnay, Mixed Black, Muscat, Petite Syrah, Pinot Noir, Pinot Grigio, Syrah, Thompson Seedless, and Zinfandel. From Central Valley and King's River Ranch
New items added to our offerings list this year.
RR Pinot Noir – from the Slusser's family ranch. They have owned their ranch in Sonoma, specifically the Russian River Valley since 1848. They traded cattle with the Indians for the original property. Caroline, the vineyard manager is 6th generation farming her family's wine grapes. Should be some epic Pinot Noir coming from that vineyard!
New and interesting grapes added to the menu are Touriga National, Teraldego, and Black Muscats. Some of the Musto Crush Crew created some wines from these grapes this year. Feel free to reach out to us for more information and winemaking recipes.
Washington State: Wahluke Slope has one of the driest, warmest climates in the state, allowing nearly complete control of vine vigor and ripening through irrigation. Washington State is worth the wait!
Lanza Musto Petite Sirah and Brunello Clone Sangiovese are looking great! SB should be harvested in the next two weeks.
Keep an eye on our Harvest Tracker and Juicegrape.com Blog for real time grape and juice arrivals, as well as harvest updates and helpful winemaking tips information.
Please reach out to us with any questions via email or phone.
877-812-1137 – sales@juicegrape.com
Happy Wine Season!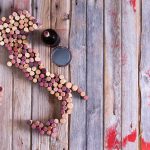 A Little About Amarone:
The Italian Amarone wine is famous for its strong, tannic character and full bodied flavors of dried fruit. Rich and complex, it is a benchmark Italian wine, often challenging to recreate until now. Amarone develops its rich and complex character from partially drying the grapes, then fermenting them, decreasing the fruit to skin ratio. The higher levels of skin contact will give the intense tannins and dried fruit character that the style is known for.
How to Make Amarone/Amorosso from Fresh Juice:
When making Amarone with fresh juice, there are certain ingredients that you may add as the winemaker to help replicate the classic style and methods. To increase the skin contact for the juice, you can purchase an All-Grape add pack to add into your bucket of juice. The All-Grape pack is simply just that, wine grape skins and juice, designed to add more tannins and complex flavors to juice. The tannins found in the grape skins will become soluble in the juice and add more of the traditional Amarone character to it.
Juice Options:
Winemaking Kit Options:
A way to increase the tannin content at fermentation and mimic the classic style is by adding supplemental tannins. Yeast naturally consume some tannins throughout their metabolic process of fermentation. Without adding additional tannins, they will consume some of the grape tannins that give Amarone its unique style. By adding some very cost effective fermentation tannins such as oak dust or FT Rouge, additional tannins will be available to the yeast for their process, therefore preserving the grape tannins for the consumer. FT Rouge is a natural oak derived tannin that will not only provide stronger tannic character, but will also help to enhance and secure color. Apply FT Rouge at 1gram/gallon. Oak dust will also supply some "sacrificial tannins" to the yeast fermentation process. The yeast will consume these tannins, leaving the more favorable, smother grape tannins for the consumer.
Winemaking Add Ons:
Another way to enhance your process of making Amarone from juice will be in your yeast and bacterial selection. Some yeasts that will enhance the rich fruit character of the Amarone juice are BM 4×4 and RP15. Both yeasts have a higher temperature tolerance and will help to secure the rich color. To recreate a traditional Amarone closely, the perception of acidity will need to be reduced. Using malo-lactic bacteria to metabolize the harsher malic acid, and turn it into lactic acid, which has a smoother, creamier mouthfeel, is a vital step in creating a traditionally styled Amarone. This bacterial fermentation can take place at the same time as the primary yeast fermentation, so that the bacteria will benefit from the available nutrients and heat generated via the yeast fermentation. For an individual bucket, we sell a pouch of bacteria that are very easy to use. Simply wipe the pack with sanitizer and stir it into the wine. The bacteria will finish up their fermentation shortly after the yeast finish their fermentation; approximately 2-3 weeks after it is inoculated.
Yeast Suggestions:
To round out the full bodied flavor and profile of Amarone, the winemaker will have to add oak to create a balanced bouquet. After fermentation, the winemaker should consider the addition of oak via a traditional barrel or a supplement, such as oak chips or staves. These will add additional tannic character, creating the Amarone most closely to its traditional style.
Aging Additions:
by the Winemakers at Musto Wine Grape
If you are interested in sourcing Italian Juices for winemaking please contact us at sales@juicegrape.com or 877-812-1137.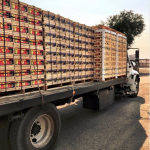 Juices In Stock as of 9/1/17 and Grape Arrivals
JUICES:
Labels Available California Select: 
Variety
Barbera
Cabernet Sauvignon
Merlot
Mixed Black
Pinot Noir
Ruby Cabernet
Sangiovese
Zinfandel
Chardonnay
French Colombard
Malvasia Bianca
Muscat
Pinot Grigio
Riesling
Sauvignon Blanc
Thompson Seedless
On the Road…. Safe to say all of this should be in by the Friday September 8th!
GRAPES:
| | |
| --- | --- |
| Variety | Label |
| Merlot | Smiling Baby |
| Zinfandel | Valley Beauty |
| Seedless | Smiling Baby |
| Grenache | Smiling Baby |
| Zinfandel | Valley Beauty |
| Albarino | Cry Baby |
| Alicante | O'Caprio |
| Petite Sirah | Cry Baby |
| Syrah | Cry Baby |
| Ruby Cab | Uva di California |
| Old Vine Barbera | Lucerene |
| Old Vine Barbera | Lugano |
| Pinotage | Costmagna |
| Merlot | Smiling Baby |
| Pinot Noir | |
| Albarino | Lodi Gold |
| Chardonnay | Lodi Gold |
| Pinot Grigio | Lodi Gold |
| Viognier | Lodi Gold |
| Zinfandel | Valley Beauty |
| Grenache | Smiling Baby |
| Zinfandel | Lucerene |
| Chardonnay | Lodi Gold |
| Seedless | Lucerene |
| Seedless | Loidi Gold |
| Black Muscat | Cry Baby |
| Symphony | Cry Baby |
| Seedless | Cry Baby |
| Tempranillo | Cry Baby |
| Alicante | O'Caprio |
| Seedless | Miss Seedless |
| Old Vine Barbera | Lugano |
JUICES:
Labels Available: California Select, Cry Baby, Colina
Variety
Barbera
Burgundy
Cabernet Franc
Cabernet Sauvignon
Carignane
Chianti
Grenache
Malbec
Merlot
Mixed Black
Old Vine Zinfandel
Petite Syrah
Pinot Noir
Ruby Cabernet
Sangiovese
Syrah
Zinfandel
Chablis
Chardonnay
French Colombard
Gewurztraminer
Malvasia Bianca
Muscat
Pinot Grigio
Riesling
Sauvignon Blanc
Thompson Seedless
Viognier
White Zinfandel Blush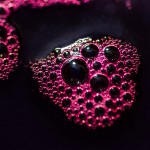 What's the Winemaker's Think Tank?
Every Thursday we will post about a few frequently asked questions that our winemaker has answered. If you have a winemaking question you would like to have answered, please email us at support@juicegrape.com and we will try to get into next week's post. Cheers! 🙂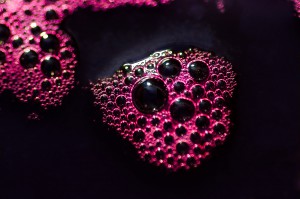 Cost Effective Tips to Help you Save Money in Your Winemaking
1. Alternative Varietals – Most winemakers aspire to make a big, bold Cabernet Sauvignon or supple Merlot. While these grapes make excellent world class wine, they are not the only varietals that can give you these results. Call your grape supplier and ask for a list of varietals that they can source for you. Do some research on lesser known varietals such as Carignane, Cinsault, Grenache, or Gamay. Perhaps making one of these varietals in the style of your preferred varietal, will yield some satisfactory, and more cost effective results.
2. Reusing Barrels Safely and Effectively – Barrels contribute two factors to wine: oak flavor and a round mouthfeel. While the first few vintages aged in the barrel will be bursting with oak flavor, over time, the oak flavor will dissipate from the barrel, rendering it neutral. While the barrel may not be able to contribute a lot of flavor to the wine, it will still add an important reductive character through micro-oxidation. Wine will still continue to evaporate out of the barrel and yield a creamier, smoother mouthfeel. If the winemaker desires more oak flavor, oak may be added to the barrel in the form of chips, staves, spirals, or cubes. This method will allow the winemaker to keep using the barrel for many vintages, rather than replacing them when the oak flavor diminishes.
3. Oak Alternatives – Barrels have much of the visual "romance" associated with winemaking, however they can be a very costly investment. For a new home winemaker making smaller batches, it may not even be feasible to get a small enough barrel. Rather than putting the wine into a barrel, why not put the "barrel" into the wine? Oak is now available toasted in the same way a barrel would be and in a variety of forms and sizes. In each form, it will deliver oak flavor to the wine, some shapes having more surface area and acting more quickly, whereas other shapes may take longer to infuse flavor. These are a very cost effective and efficient way of imparting oak flavor to wine.
4. Involve Friends – As your home winemaking progresses, often times winemakers want more sophisticated processing and analytic equipment. While a Destemmer/Crusher or a Bladder Press may last you many years, it is a costly initial investment. One way to help defray the cost of the equipment is to purchase it with other winemakers. If you have friends who also make wine or can network through a wine appreciation society, you can find other vintners who may be willing to split the cost of the machines with you. This can turn crushing and pressing into a party! Not only will the cost be divided, but so will the labor. Another way to try and reduce the cost of equipment is to try and purchase used equipment. Keep an eye on Craig's List and wine classifieds for pieces of equipment someone wants to part with. Also, a local winery may have some equipment that they no longer use as they have scaled up and they jump at an opportunity to sell it rather than allowing it to collect dust.
5. Increase Production – As with many item in life, buying in bulk is more cost effective. Speak with your local grape broker to see if they offer volume discounts. If you have formed a winemaking group to share equipment costs, then perhaps you can get a better price on grapes if you purchase together, rather than separately. The same idea applies to corks and bottles. Buying larger quantities, provided you have adequate storage space, will save you money.
We hope this information helps with your winemaking. If you have any follow up questions or winemaking questions in general, please email us at support@juicegrape.com.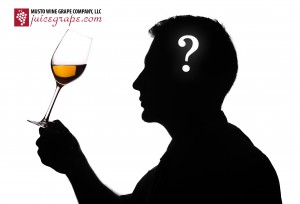 What's the Winemaker's Think Tank?
Every Thursday we will post about a few frequently asked questions that our winemaker has answered. If you have a winemaking question you would like to have answered, please email us at support@juicegrape.com and we will try to get into next week's post. Cheers! 🙂
What temperature should my juice be before yeast is added?
The ideal temperature for most yeast strains to conduct a successful fermentation is between 60-70 degrees Fahrenheit. Be sure that the juice is at least 60 degrees before adding any yeast to ensure that the yeast will not die of cold shock when added to the wine.
Check out Musto's Youtube Video below for Step by Step Yeast Starter Instructions from Winemaker & Bootcamp Professor Frank Renaldi.
We hope this information helps with your winemaking. If you have any follow up questions or winemaking questions in general, please email us at support@juicegrape.com.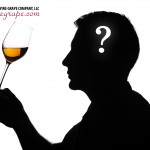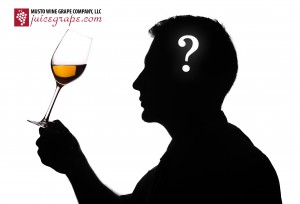 The Winemaker's Think Tank? 
Every Thursday we will post about a few frequently asked questions that our winemaker has answered. If you have a winemaking question you would like to have answered, please email us at support@juicegrape.com and we will try to get into next week's post. Cheers! 🙂
What do I need to get started making wine with fresh juice?
When elevating your winemaking to the next level, often sourcing the best ingredients is the most direct path to better results. After getting great base experience using wine kits, the next logical step to wine making greatness is fresh juice. When making this change from wine kits to fresh juice, other ingredients may be needed to ensure the juice will reach its greatest potential as wine. First, evaluate your juice for acid (pH) and sugar (Brix). What are the levels present in your juice? If the Brix level is below 20, you may consider adding sugar to increase the Brix levels to 24-26. What is the pH of the wine? Juice should have a pH greater than 3.1 to ensure a successful fermentation. If the pH is higher than 3.8, consider adding tartaric acid. This will ensure a better tasting wine after fermentation as well as a more stable wine.
The next area to consider is yeast. Certain strains of yeast will amplify certain traits within the finished product of wine such as fruit character, spice notes, or floral notes. The yeast has certain parameters that it will ferment best within, so consult a winemaking expert at Musto Wine Grape to help you select the best yeast strain for your wine. The yeast is the important catalyst that will process the grape juice into wine. The yeast will need certain nutrients to best assist it with its fermentation such as a rehydration nutrient like Go Ferm, and subsequent nutrients to finish out the fermentation process such as Fermaid O and Fermaid K. Musto Wine Grape stocks yeast along with all of the aforementioned nutrients in small packages, designed for the individual buckets of juice. This will give you perfectly measured amounts of products to add to your wine, making proper fermentation simple and with no wasted/unused product.
We hope this information helps with your winemaking. If you have any follow up questions or winemaking questions in general, please email us at support@juicegrape.com.