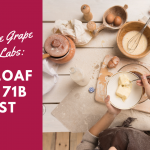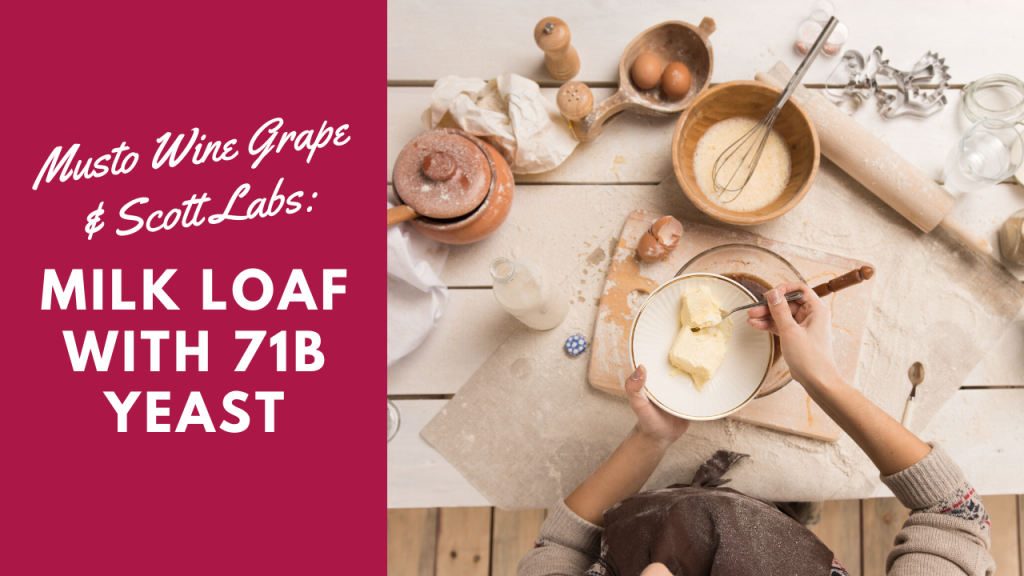 Have you run out of ideas for what to keep yourself busy with during quarantine? We've decided to experiment and the results were delicious. Using 71B yeast and Scott Lab's recipe for milk loaf, we put our baking skills to the test and had a whole bunch of fun doing it!
Prep time runs just about two and a half hours, and bake time is about 25 minutes so this will surely keep you busy!
Here's what you'll need (for a yield of 2 loaves. If you'd like more increase ingredients as needed):
4 cups of bread flour
2 teaspoons of salt
1 tablespoon of sugar
2 sachets (9 grams) of Lalvin 71B Yeast (Don't have this on hand? No worries! We have it in stock. Give us a call/visit and we'll get you what you need!)
2 tablespoons of butter
1 cup warm whole milk
1 cup tap water
Here's what you've got to do:
Mix all dry ingredients together in a bowl. Then, add butter, milk and water. Mix everything together with a spatula.
Once the wet ingredients have been absorbed, remove dough from bowl and transfer to a counter or workspace.
Extensively knead the dough by stretching and folding it repeatedly. Once the dough is smooth and slightly shiny, divide it into two pieces. Cover each with plastic and let rise for 40 minutes.
Flatten each piece of dough and roll into the shape of a football. Let the dough rise again for another 40 minutes.
Place the dough into a bread pan (about 6"-7" long, 3.5" deep) and cover with plastic and allow to rise for another 60 minutes.
Bake in a pre-heated oven at 420 degrees F for approximately 25 minutes.
Let cool and enjoy!
Show us your finished loaves on Instagram and Facebook by commenting or tagging us @mustowinegrapeco and using the hashtag #mustocrushcrew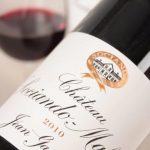 Are you a fan of Bordeaux wine? Check out these Bordeaux wines to try this winter as you snuggle up in your own chateau to drink by the fireplace.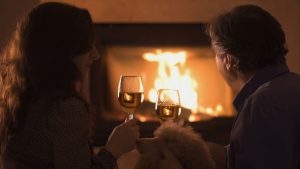 2014 Château de Pez (St-Estèphe)
This is the oldest domain in St. Estèphe, dating back to the 15th century. Reach for this if you like red wines from the St-Estèphe region, which are highly structured, powerful, full bodied, and oftentimes tannic with excellent aging potential.
Find it at Toast Wines by Taste in West Hartford CT for $55.99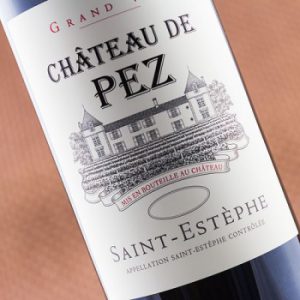 2016 Chateau Landereau (Entre-Deux-Mers)
Yes, Bordeaux makes delicious white wine too, though people oftentimes forget this. The region of Entre-Deux-Mers is producing some of the best quality wine at a low price you can find, simply because this sub-region does not yet have the name recognition that other areas of Bordeaux do. Jump on this deal before too many people realize how good it is!
Find it at The Wine Thief in New Haven CT for $16.00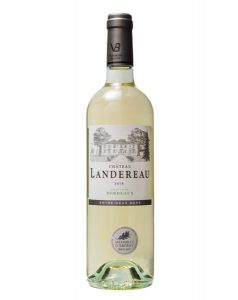 2010 Sociando-Mallet (Haut-Medoc)
2010 is one of the best vintages on record in Bordeaux. If you enjoy wines that scream blueberry, raspberry, leather, and chocolate, this one is sure to please.
Find it at Table and Vine in West Springfield MA for $49.99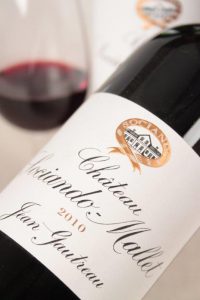 2015 Chateau de Lardiley (Bordeaux Blanc)
Organically grown, this wine is made from the Semillon grape. This pairs great with light fare or as an aperitif before a meal. Think aromas of peach, pear, citrus. Light and fruity with some sweetness, this is a good introduction in white Bordeaux for the wine drinker who isn't convinced they've had one they've liked so far.
Find it at Wagon Wheel Fine Wines in Stamford CT for $15.99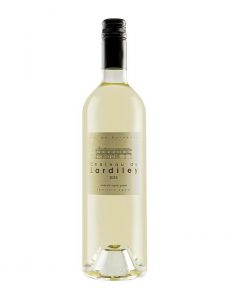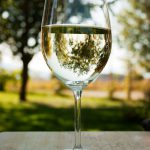 Pectic enzyme at a glance
AKA pectinase
A protein that breaks down pectin within fruit
Added to juice or must pre-fermentation
No notable downside of using this additive
Available in powder or liquid form
Right… but why is it important?
Using pectic enzyme increases juice, tannin, flavor, and color extraction
Aids in clearing wine by eliminating potential "pectic haze"
Who should use pectic enzyme?
If you're making wine of any kind, whether from grapes or any other fruit, adding pectic enzyme will be a positive influence on the end result. Both home and commercial winemakers use pectic enzyme as a means of extracting the most they possibly can from their fruit.
When should I add it?
Since it works more slowly after fermentation has completed, add it beforehand. Add at the beginning of fermentation after temperatures have begun creeping up. It works best at around 80F; lower temperatures.
How much do I add?
For white juice/wine, 1-2g/hL. For red must/wine, 2-4g/hL. It comes in either powder or liquid form; depending on the producer the recommended dosage may be different so always be sure to double check the label before making an add.
What happens if I don't add it?
Simply put, there's no reason to not add it. Not adding it runs you the risk of having a pectic haze develop. This can be very tricky if not borderline impossible to fix later on; adding pectinase post-fermentation will also not work as well, if at all.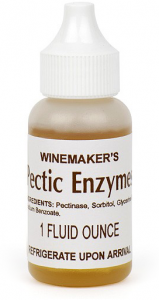 OK, I think I've got it now. But can we go over this one more time?
Adding enzyme post-crush/pre-fermentation increases free run juice, color and tannin extraction in both reds and whites, increases filterability and clarification, and lowers chances of pectic haze development. There are many options you can choose from for your pectic enzyme needs, either powder or liquid form.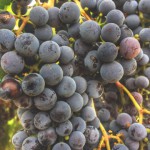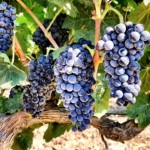 Suisun Valley Harvest Outlook
Everything is maturing along in Suisun Valley. We are seeing verasion come to end in varieties such as Merlot and Sangiovese. Petite Sirah, Cabernet 169, and later varieties are still going through the verasion process. Looking at the maturity level of the grapes harvest should start around September 4th in Suisun Valley – beginning with Sauvignon Blanc and Chardonnay. The next varieties to pick will most likely be Merlot around September 10th and, Sangiovese, and Malbec around September 16th. The later varieties such as Petite Sirah and Cabernet 169 should harvest around late September/early October.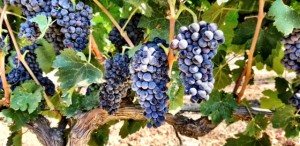 Interested in the weather in Suisun Valley? Click here to see what our weather stations are picking up on a daily basis!
Lodi Harvest Outlook
Overall the Lodi crop looks great. The rain helped strengthen the deep roots this winter, which allowed the vines to grow a vigorous canopy. The big canopies from the record rain fall has protected the grapes from the summer heat. Therefore, it should be an average to slightly below average crop this year. Most varieties look normal, however Cabernet and Zinfandel look to be low slightly lighter than last year. The Lodi appellation is made up of mostly sandy loam soil and unlike the Central Valley they get constant cooler temps in the evenings. This area experiences 40 degree swings in temps that help with coloring the grapes and the skins are thicker which produce a dark juice high in tannins. This is why the region is famous for its delicious Zinfandels and Italian grape varieties!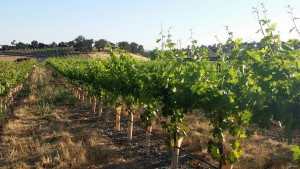 Central Valley Harvest Outlook
With the extra rain fall Central Valley is looking to be a great harvest. The crop looks to be about the same as last year and we should be harvesting about 4-6 days later than last year. We anticipate some of the Central Valley fruit to start shipping to the East Coast around August 28th. Get your crushers ready!!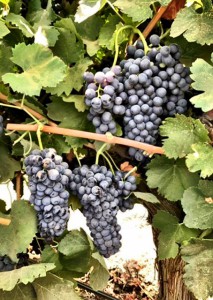 We should have an updated harvest report pertaining to Paso Robles, Napa/Sonoma, Contra Costa, and Washington State next week. Keep an eye out for our next email.
There is a lot going on at Musto Wine Grape Company and we are looking forward to seeing you on August 26th for Customer Appreciation Day.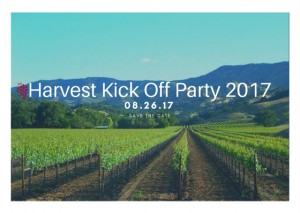 Cheers to making your favorite wine!!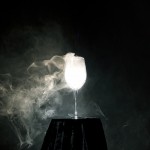 What's the Winemaker's Think Tank?
Every Thursday we will post about a few frequently asked questions that our winemaker has answered. If you have a winemaking question you would like to have answered, please email us at support@juicegrape.com and we will try to get into next week's post. Cheers! 🙂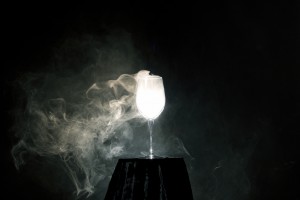 Why is my wine evaporating?
Just like water or any other liquid, with prolonged exposure to air, wine can evaporate. When aging wine in an enclosed container such as a tank, carboy, or demijohn, the container should have an airtight seal via an inflatable gasket or an airlock and bung. This will help prevent against oxidation and will reduce the amount of evaporation dramatically. If you still see some evaporation happening in one of these closed containers, evaluate your bungs and seals as they may not be working properly.
The main source of evaporation in winemaking is through barrel aging. Barrels are a porous environment that allows the wine to "breathe" over time. This "breathing" process is essentially evaporation. The wine is exposed to air through the porous staves and small portions of the wine evaporate into the atmosphere. This has positive effects on the wine as it creates a creamier mouthfeel, can reduce the perception of acidity, and imparts oak flavor. The barrel must be filled monthly with additional wine to reduce the head space and replace the evaporated product. This will prevent the wine in the barrel from oxidizing. While the breathing process may be a source of frustration, as you witness your wine evaporating into thin air, it will help you to create a fuller, heavier, more lush wine.
We hope this information helps with your winemaking. If you have any follow up questions or winemaking questions in general, please email us at support@juicegrape.com.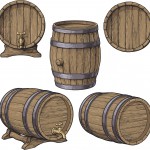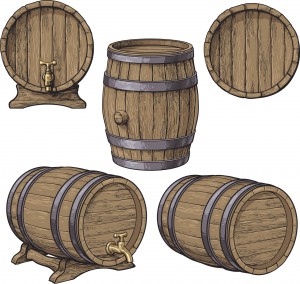 What's the Winemaker's Think Tank?
Every Thursday we will post about a few frequently asked questions that our winemaker has answered. If you have a winemaking question you would like to have answered, please email us at support@juicegrape.com and we will try to get into next week's post. Cheers! 🙂
Do I need a barrel to make wine? Can I just use tanks/glass?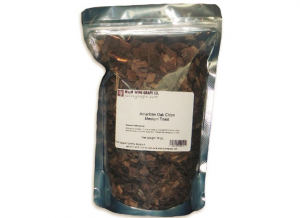 Most aspiring winemakers hold romantic visions of putting their wine in a barrel, tasting it periodically with loved ones, waiting until the magical moment it tastes perfect, and is ready to bottle. While there are benefits of barrel aging wines, it is not required to create a dry wine with oak flavors. Juice may be fermented in barrels, tanks, carboys, or pails. While the oak will add certain flavor characteristics and "sacrificial tannins" to the wine during fermentation, the winemaker can add oak dust, chips, or staves to create a similar effect. Furthermore, during the aging process, oak chips, spirals, staves, balls, cubes, etc. can be added to the wine to give it a pleasant oaked flavor. This is ideal for the home winemaker as it is more cost effective and often requires less time than traditional barrel aging. When wine is aged in a barrel, some of the wine evaporates out of the barrel, often referred to as the "angel's share". This results in a more concentrated, creamy mouthfeel as well as an oaked flavor. The wine within the barrel must be maintained as the evaporation will cause an air gap in the barrel (headspace), which can promote oxidation.  Spare wine must be kept in a separate container to be used to top off the barrel to minimize this headspace. In summary, barrel can add a beautiful finesse and flavor to your homemade wine, but are not crucial to home winemaking success.
We hope this information helps with your winemaking. If you have any follow up questions or winemaking questions in general, please email us at support@juicegrape.com.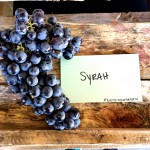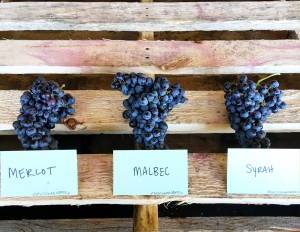 As of 5/2/2017 the following is in stock…
Juices:
ALL Chilean Varieties
ALL South African Varieties
Grapes:
Malbec
Carmenere
Merlot
Petite Verdot
Syrah
To Arrive 5/5/17….
Juices:
ALL Chilean Varieties
Grapes:
Cabernet Sauvignon
Cabernet Franc
Carmenere
Pinot Noir
Petite Verdot
Malbec
Merlot
Syrah
Please feel free to contact us at sales@juicegrape.com or 877.812.1137 to schedule your pick up!
We are looking forward to working with you this Spring Harvest! Keep an eye on our Facebook Page and Harvest Tracker for more harvest information and upcoming wine classes.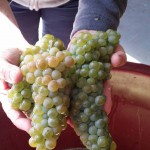 Notes from our Winemaker Frank Renaldi about the Chilean Sauvignon Blanc
"Good day, Grapes looked really good. No mold, clean, juicy. Let set with enzyme for 5 hours. Good press. Tomorrow will measure, adjust and add goodies and pitch yeast." – We are sold out of the white grapes but still have some reds grapes and white & red juices available Give us a call at the office to secure your order!
Don't forget to sign up for the Spring Bootcamp with winemaker Frank Renadli! Learn how to make great wine at home in just 5 weeks!