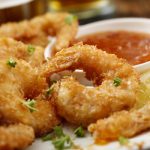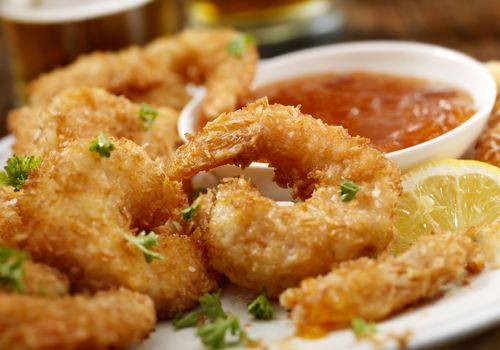 Calling all shrimp lovers! We've got a recipe ready to knock your tastebuds out of the park. Air Fryer Coconut Shrimp. Oh yeah – we went there. Pair with Pinot Grigio, Riesling, Sauvignon Blanc, or Pinot Noir.
How to make it:
If you don't have an air fryer then what are you doing? Go get one and hop on this recipe ASAP! Air frying allows you to have the experience of oh-so-good friend seafood without all the grease and deep frying. Shrimp can be delicate and you may be skeptical about using your air fryer to cook them, but we haven't had any issues with it cooking them to anything less than perfect.
We personally love crunchy shrimp, so this recipe will call for these to yield crunchy shrimp. You can reduce the amount of ingredients to your discretion if you prefer them less crunchy! We'll be using flour, eggs, panko breadcrumbs, and shredded coconut to bread the shrimp.
Firstly, preheat your air fryer to 390 degrees Fahrenheit and set up your ingredients in multiple bowls. You should have a bowl for your flour, beaten eggs, and panko flour mixed with shredded coconut.  We also use fresh, raw shrimp because there's no need to wait for defrosting and we also believe it cooks better than if you were using already cooked shrimp. Using already cooked shrimp could cause them to shrink and dehydrate.
Secondly, dip each piece of shrimp in your bowls in the following order: First the flour, then the egg, and then the panko and shredded coconut mixture.
Now, lightly spray the basket with non-stick cooking spray or line with parchment paper to prevent sticking. Line up your shrimp in the basket in a single layer, they will cook evenly this way opposed to on top of each other. Spray a small amount of oil on the shrimp and cook for 4 minutes. After 4 minutes, reopen the air fryer and flip the shrimp, spraying another small amount of oil on the flipped side of the shrimp to ensure even cooking. Close the air fryer and continue to cook for about 4-5 more minutes. Once finished, serve with sweet chili sauce for the ultimate flavorbomb! This Panda Express Chili Sauce you can find at Target is pretty good!
Interested in Making Your Own Wine? Give us a call (877-812-1137) or email us (sales@juicegrape.com) and we will help you get started!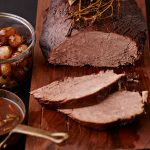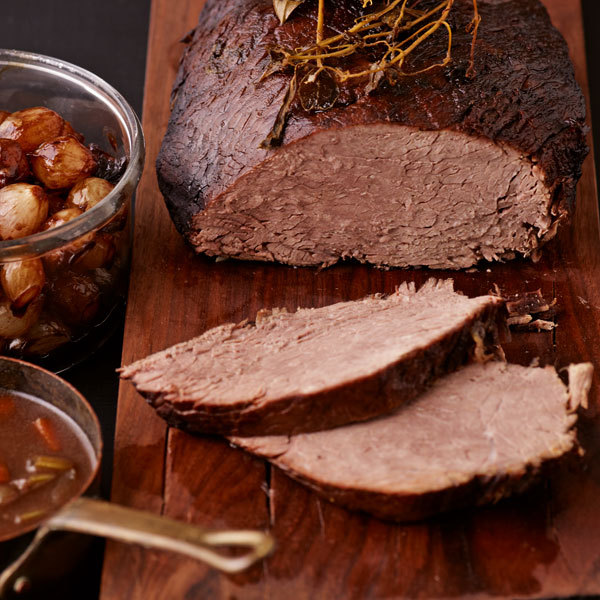 Brasato al Barbera (Beef Braised in Barbera)
A Piedmont style braised beef recipe cooked in red wine.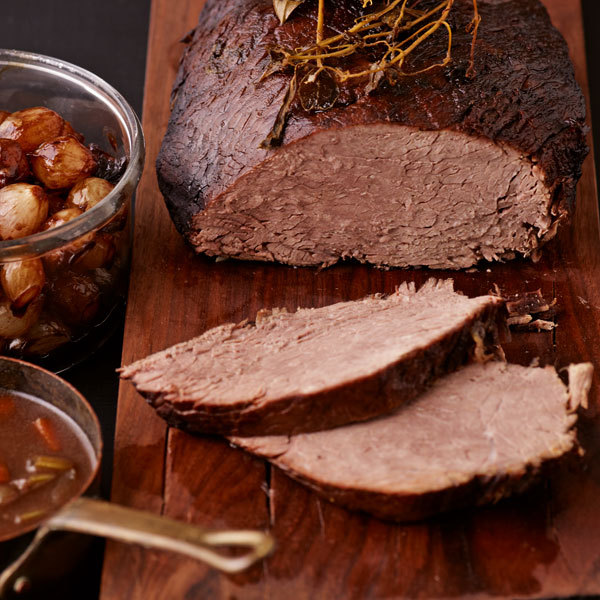 Known as "the people's wine", Barbera is an everyday drinking wine from the Piedmont region.
Barbera is a palate pleaser because it is easy to drink, well balanced and affordable.
Our 2017 Barbera has flavors of cherries, strawberries and raspberries, and intense aromas of blackberries. This Barbera is very low in mouth-drying tannins and high in acidity, which makes it the perfect wine to pair with rich foods like cheeses, meats and earthy mushrooms.
What you'll need:
1 Tbsp olive oil
1 (3-pound) boneless beef chuck roast, patted dry
Salt and freshly ground black pepper
3 ounces pancetta, diced
1 yellow onion, diced
4 medium carrots, diced
4 celery stalks, diced
5 cloves garlic, minced
1 1/2 bottles (4 1/2 cups) Barbera
2 cups chicken stock
2 sprigs rosemary
2 bay leaves
1 cinnamon stick
2 Tbsp cornstarch
1/4 cup chopped fresh parsley, for garnish
What to do:
Heat the oven to 325 degrees.
In a large Dutch oven, heat the oil over medium-high heat. Sprinkle the beef with salt and pepper.
Add the beef to the pot and cook, turning every 2-3 minutes, to brown on all sides.
Once browned, remove the beef from the pan, add the pancetta to the fat in the pan and cook until browned, about 3 minutes.
Add the onions, carrots, celery and a pinch of salt; cook until caramelized, about 15 minutes.
Add the garlic and cook until fragrant, about 30 seconds. Return the beef to the pan and add the wine, 2 cups of the stock, rosemary, bay leaves and cinnamon stick.
Bring the liquid to a simmer over medium-high heat, then cover tightly and transfer the pot to oven.
As it's cooking, turn the roast every 30 minutes until fully tender and a meat is starting to fall apart when poked with a fork (3 1/2-4 hours). Remove the meat from the pan and tent with foil to keep warm.
Remove the rosemary, bay leaves, and cinnamon stick, and place the pot over high heat. Cook about 10 minutes.
Ladle about 1/2 cup of the hot sauce into a small bowl, whisk the cornstarch into the hot sauce then add slurry back into the sauce in the pan and cook another 10 minutes until the sauce has thickened a bit.
Adjust the seasoning to taste and turn the heat off. Place meat onto a platter. If it has not completely fallen apart, thinly slice the beef across the grain into 1/4-inch thick slices. Serve the beef ladled with the sauce. Garnish with parsley and serve.
Want to make your own Barbera? Musto Wine Grape Company is New England's largest supplier for winemaking products and services. From home winemakers to wineries, we've got you covered! Give us a call at 877 – 812 – 1137 to speak with someone to get you started.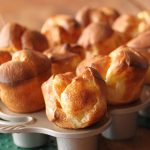 There's nothing quite like the smell of popovers fresh out of the oven on Christmas morning.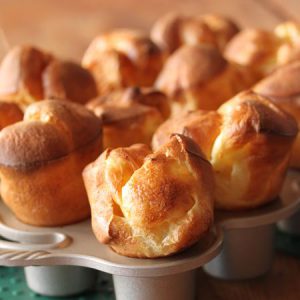 Have you ever had popovers before? Maybe you have, maybe not… if you haven't found yourself so lucky as to try one of these heavenly gifts from the baking gods, then maybe this holiday season is the time to try making them!
The following recipe for popovers is a very basic version of these baked goods. You can either add things like butter or jam to them, use them for sandwich bread, or even try baking something inside. The possibilities are endless!
You will need:
8 eggs

1 qt bread flour (all purpose will work fine, but bread flour is preferable)

1 qt milk

1/2 cup sugar

1/2 cup oil

1/2 T salt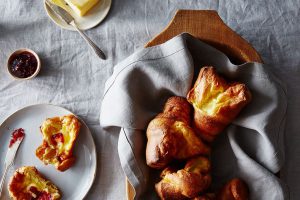 Directions:
Beat flour, milk, butter, and salt. Add the eggs one by one and continue beating while doing so.

Lightly oil popover pan.

Fill each section 3/4 full with popover mix.

Bake for 15 minutes at 450F. Then continue cooking for 20 minutes on 350F. (Don't open the oven door while they're cooking! Keep the light on to watch them and take them out once they have turned golden brown.)

Remove from oven, let cool, and ENJOY!
Note: Serve with butter, and a glass of Brut Champagne. Trust us. Primary flavors of apple, cream, almond, and toast are a perfect pairing with these warm, toasty baked goods.