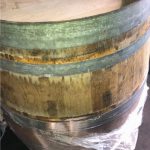 We have added another used barrel type to our curated oak and barrel program.
Port Wine Barrels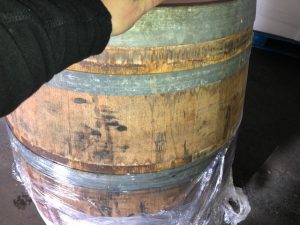 Our Port Wine Barrels housed Tawny Port from the Duoro Valley in Portugal. These barrels were full for a minimum of 10 years. After they were dumped, they were sent back to the Cooperage where they went through a light re-cooping process. The heads were sanded and re-stamped or replaced, and the rings were either replaced or refurbished.
The barrels have a lovely nutty, red wine smell to them and are still wet from the port!
A great addition to any adventurous winemaker's cellar.
These barrels are NOT available online. Please call 877.812.1137 to reserve your barrel.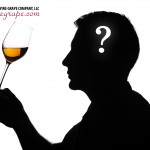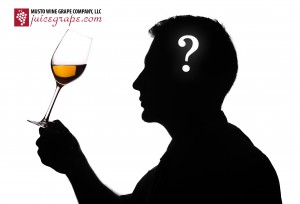 Start the year off right with Winemaking Classes! Learn new tricks and tips, or start your first batch.
Musto Wine Grape has a winemaking class for everyone!
Free Winemaking Classes:
Fining Agents – 

Saturday February 16th at 10:00AM

Barrel Care – 

Saturday March 2nd at 10:00AM 

Working with South African Wine Grapes & Juices – 

Saturday March 9th at 10:00AM

Oak Alternatives – 

Saturday April 6th at 10:00AM

Working with Chilean Wine Grapes & Juices – 

Saturday April 20th at 10:00AM

SO2 Management – 

Saturday May 4th at 10:00AM

Working with Hybrid Grapes in the Winery – 

Saturday June 1st at 10:00AM 

Sensory Evaluation – 

Saturday June 8th at 10:00AM 

New England Viticulture –  

Saturday July 6th at 10:00AM 

Fermentation Tips & Planning – 

Saturday August 3rd at 10:00AM

Making Wine from Juice – 

Saturday August 24th at 10:00AM
South African Bootcamp – Starts Saturday March 30th at 9:00AM

Chilean Bootcamp – Starts Saturday May 25th at 9:00AM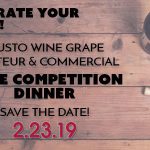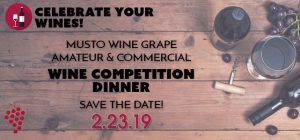 Hello Winemakers,
We hope 2019 is treating you well. We are excited to announce that several of our Wine Grape Growers will be in Connecticut for our Annual Winemaker Dinner on Saturday February 23rd. The dinner is open to anyone who would like to attend. Our wine grape growers from Suisun Valley, Lodi, Central Valley, Paso Robles, and Washington State will all be in attendance. We will be handing out medals and awards to those who entered our wine competition followed by a special guest speaker. There will be raffle prizes, a delicious dinner, wine tasting, an open bar, and dancing. It's always a lot of fun.
Regardless of if you entered your wines in our competition, you can still purchase a ticket, hand out with your fellow home winemakers, and maybe even win some free grapes and equipment. The winemaker dinner a celebration of home winemakers and the delicious wines you make. Feel free to bring a few bottles of your favorite wines to share with other attendees, our growers, and hopefully some of the Musto Wine Grape Crew. Everyone will be excited to try it!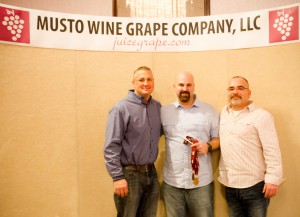 Event Details:
Zandri's Stillwood inn:
1074 S. Colony Rd, Wallingford, CT 06492
February 23rd, 2019
6:30PM – Midnight
Admission is $80.00/person and your payment serves as an RSVP. You can RSVP by purchasing tickets on our website, http://www.juicegrape.com/Competition-Dinner-RSVP/, or you can call/email Christina at 860-278-7703 or cmusto@juicegrape.com. You must purchase a ticket for this event.
We are accepting requests to reserve tables. If you would like to reserve a table please include a list of names of the people in your party. Each table holds 8-10 people. If you purchase a grouping of tickets, please email Christina the names of the people you purchased the tickets for.
We will be donating all of the proceeds from the event to Dana Farber Cancer Association to help cure brain cancer. Please bring cash to purchase your raffle tickets. There is not ATM on site and we do not take credit cards for raffle tickets.
Where to Stay:
Hotels in Wallingford, CT
Homewood Suites by Hilton Wallingford-Meriden
90 Miles Dr., Wallingford, CT
7 minute drive from venue
Hilton Garden Inn Wallingford/Meriden
1181 Barnes Road, Wallingford, CT
8 minute drive from venue
Courtyard by Marriott New Haven Wallingford
600 Northrop Road, Wallingford, CT
7 minute drive from venue
*Please note we suggest either having a designated driver or ubering to the event.
Space is limited, so don't delay! We look forward to seeing you at the Winemaker Dinner!
Sincerely,
The Musto Crush Crew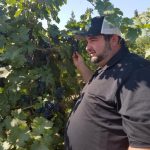 "Forward-thinking winemakers are embracing experimentation by working with Lodi grapes that will surprise you." – We have had the privilege and opportunity of working with our Lodi Wine Growers for over 75 years. It is great to see them getting the recognition they deserve! Lodi is MUCH more than Zinfandel. It boasts interesting grape varieties, state of the art growing practices, and winemakers who aren't afraid to go all out.
🍷🍇
Check out the full article by clicking HERE.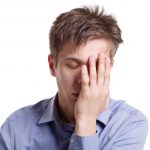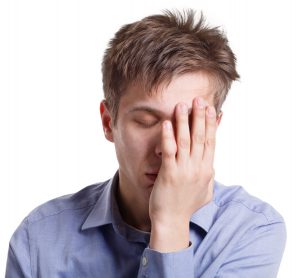 Have you ever had a funky smelling wine? Not sure what caused that smell? Come to Musto Wine Grape's Faults & Flaws class and learn how to counteract and avoid those funky smells in your wines.
This class is FREE to attend and will be held at our store in Hartford, CT on Saturday January 5th at 10:00AM. Hope to see you there!
If you cannot make the class we will be streaming it LIVE on Facebook, so check into our Facebook page on Saturday January 5th at 10:00AM 🍷
Please EMAIL cmusto@juicegrape.com to RESERVE your seat!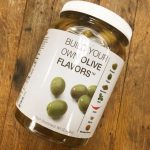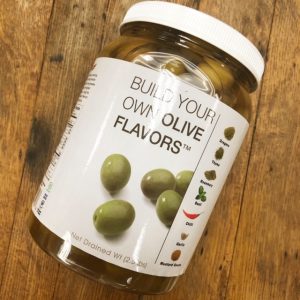 Do you love Olives as much as Stevie? If you do then we have the olives for you! Musto Wine Grape has a new product, 2.5lbs of green olives ready to be infused and consumed!
Add your favorite spices to the olives. Oregano, crushed pepper, thyme, rosemary, basil, chilli, garlic, or mustard seed for example. Or add 1 large sliced carrot, 1/2 large onion, and 1/2 large red bell pepper, cutting the onion in 3/8 inch dice and the pepper in thin julienne cuts to create a marinade. Mix the marinade with 2 oz of virgin olive oil and 1 oz of red wine vinegar.
A great winter project or gift for your favorite foodie.
Call Musto Wine Grape to reserve your Build Your Own Olive Flavors Kit. – 877.812.1137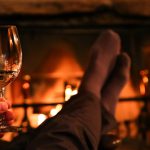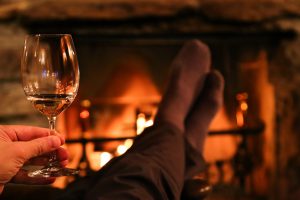 We don't know about you but as the weather gets colder all we want to do is curl up by the fire with a good glass of homemade wine. This week however, we were thinking about mixing it up. Mulled Wine seemed to be the best option for today. It's cold, dreary, and we need a pick  me up this afternoon. So we are cooking up some tasty Mulled Wine!
What is Mulled Wine? Well its a delicious concoction made up of wine, apple cider, and a few other drops of other tasty ingredients.  Think of it as the Winemaker's version of a Hot Toddy. It's satisfying, warm, and is wine infused. The perfect warm drink on a cold Sunday afternoon.
Musto's Mulled Wine Recipe 
4 cups apple cider (or can use apple juice if you want it a little sweeter)
1 bottle of red wine (suggest cabernet, merlot, or a blend of both)
1 tablespoon – 1/4 cup of honey (depends on your sweet tooth)
2 cinnamon sticks
1 orange – juiced and zested
4 whole cloves
2-3 stars of anise (do to taste)
orange peels/wedges for garnish
Add the apple cider/juice, wine, cinnamon sticks, orange zest, orange juice, and cloves to a saucepan. Bring to a boil. Add stars of anise and honey to taste. Let it simmer for 8-10 minutes. Pour into mugs, add an orange peel/wedge for garnish, and enjoy!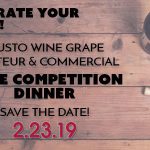 Good Morning Winemakers,
The results are officially here! Click the links below to access the 2018 MWG Wine Competition Results
Our Wine Competition Dinner will be held Saturday February 23rd, 2019
at Zandri's Stillwood Inn. Click here
to purchase your tickets. Best in show will be announced at the dinner!
Congratulations to all of the winners!
Our Growers from California and Washington state will be in attendance to celebrate your wines. You don't want to miss this event.

We look forward to celebrating you and your wines in February!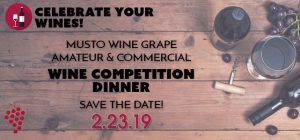 Wine Competition Dinner Details:
THE RESULTS & JUDGING NOTES WILL BE RELEASED at the dinner
ALONG WITH A MEDAL CEREMONY, Dinner, DANCING, FUN GAMES, & RAFFLES!!
Zandri's stillwood inn:
1074 S. Colony Rd, Wallingford, CT 06492
February 23rd, 2019
6:30PM – Midnight
 Please email cmusto@juicegrape.com with any questions regarding the wine competition or competition dinner.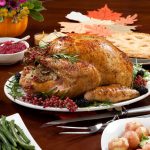 Pairing your homemade wines with your Thanksgiving meal can be tricky. Check out some of our wine and food pairing suggestions to help you show off your delicious wine!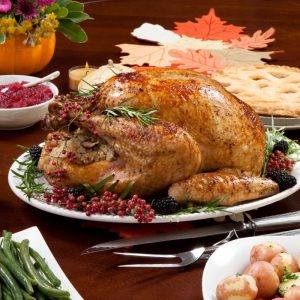 Turkey:
Light Reds, Medium Reds, and Rich White Wines pair well with Chicken and other White Meats like Thanksgiving Turkey. Your Pinot Noir, Gamay, Grenache, Chardonnay, or GSM Blend would be a great compliment to the meal.
Beef:
Beef, Cured Meats, and Smoked Meats pair best with Medium or Full Bodied Reds. Try your Zinfandel, Cabernet Sauvignon, Castel del Papa, or Italian Blend.
Fish:
Yes, red wine CAN be paired with fish! Try a Light Red or a Light Dry White such as your Gamay or Pinot Grigio.
Carbs:
Most Carbohydrates can pair with most wines. It really depends on the sauce. Try your Cabernet-Merlot Blend or Il Toscano to balance and enhance the flavors of a tomato sauce.
Vegetables:
A Light White or Med-Light Red will compliment most vegetables – whether they are roasted or dressed. Try your Viognier or Grenache.
We want to wish you and your family a very Happy Thanksgiving. We hope it is a wonderful day filled with family, friends, and great homemade wine!
Cheers Winemakers!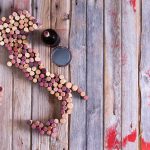 A Little About Amarone:
The Italian Amarone wine is famous for its strong, tannic character and full bodied flavors of dried fruit. Rich and complex, it is a benchmark Italian wine, often challenging to recreate until now. Amarone develops its rich and complex character from partially drying the grapes, then fermenting them, decreasing the fruit to skin ratio. The higher levels of skin contact will give the intense tannins and dried fruit character that the style is known for.
How to Make Amarone/Amorosso from Fresh Juice:
When making Amarone with fresh juice, there are certain ingredients that you may add as the winemaker to help replicate the classic style and methods. To increase the skin contact for the juice, you can purchase an All-Grape add pack to add into your bucket of juice. The All-Grape pack is simply just that, wine grape skins and juice, designed to add more tannins and complex flavors to juice. The tannins found in the grape skins will become soluble in the juice and add more of the traditional Amarone character to it.
Juice Options:
Winemaking Kit Options:
A way to increase the tannin content at fermentation and mimic the classic style is by adding supplemental tannins. Yeast naturally consume some tannins throughout their metabolic process of fermentation. Without adding additional tannins, they will consume some of the grape tannins that give Amarone its unique style. By adding some very cost effective fermentation tannins such as oak dust or FT Rouge, additional tannins will be available to the yeast for their process, therefore preserving the grape tannins for the consumer. FT Rouge is a natural oak derived tannin that will not only provide stronger tannic character, but will also help to enhance and secure color. Apply FT Rouge at 1gram/gallon. Oak dust will also supply some "sacrificial tannins" to the yeast fermentation process. The yeast will consume these tannins, leaving the more favorable, smother grape tannins for the consumer.
Winemaking Add Ons:
Another way to enhance your process of making Amarone from juice will be in your yeast and bacterial selection. Some yeasts that will enhance the rich fruit character of the Amarone juice are BM 4×4 and RP15. Both yeasts have a higher temperature tolerance and will help to secure the rich color. To recreate a traditional Amarone closely, the perception of acidity will need to be reduced. Using malo-lactic bacteria to metabolize the harsher malic acid, and turn it into lactic acid, which has a smoother, creamier mouthfeel, is a vital step in creating a traditionally styled Amarone. This bacterial fermentation can take place at the same time as the primary yeast fermentation, so that the bacteria will benefit from the available nutrients and heat generated via the yeast fermentation. For an individual bucket, we sell a pouch of bacteria that are very easy to use. Simply wipe the pack with sanitizer and stir it into the wine. The bacteria will finish up their fermentation shortly after the yeast finish their fermentation; approximately 2-3 weeks after it is inoculated.
Yeast Suggestions:
To round out the full bodied flavor and profile of Amarone, the winemaker will have to add oak to create a balanced bouquet. After fermentation, the winemaker should consider the addition of oak via a traditional barrel or a supplement, such as oak chips or staves. These will add additional tannic character, creating the Amarone most closely to its traditional style.
Aging Additions:
If you are interested in sourcing Italian Juices for winemaking please contact us at sales@juicegrape.com or 877-812-1137.
Written by Winemaker Maureen Macdonald