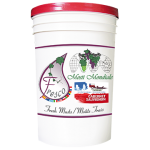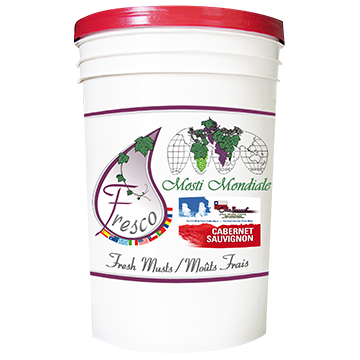 What are Fresco Juices?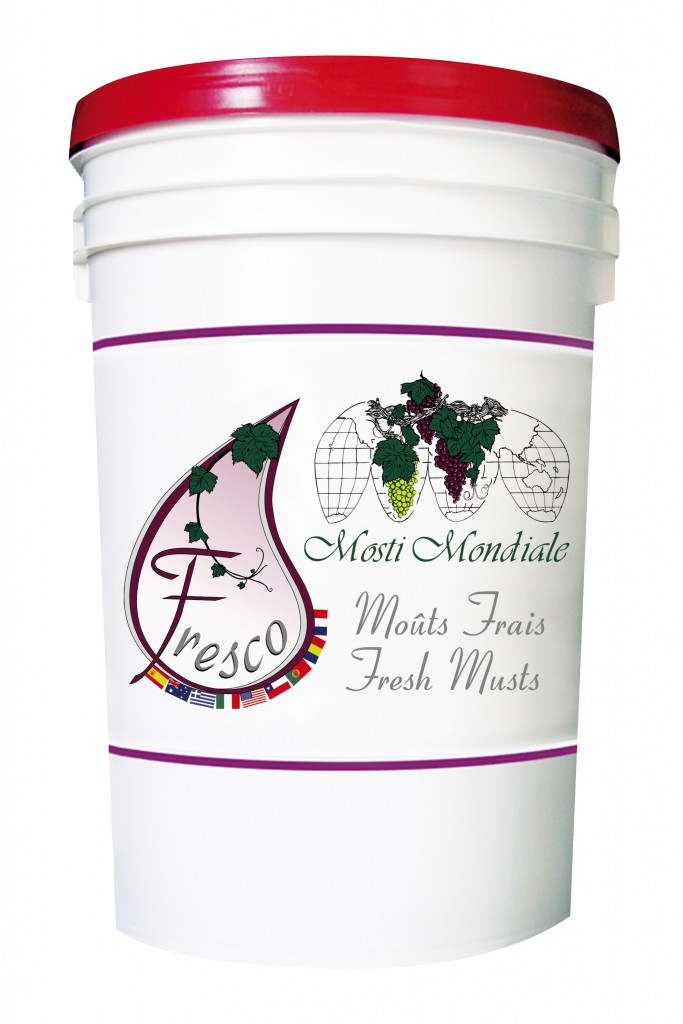 Ever bake a cake from a box and it came out delicious? Did you know you could do the same with winemaking?
Mondiale Fresco is proud to be the only product to offer home winemakers their own vineyard in one unique package. Each pail of juice is pre-balanced and adjusted to ensure you have the best winemaking success possible. Just warm up the juice to fermentation temperature and watch it go.
What does "pre-balanced" and "adjusted" mean?
Every season Mother Nature gives us a different wine grape harvest. Some years the acid, pH, and sugars are all in line with each other. Most times they aren't and there needs to be some slight adjustments made pre-fermentation to ensure top wine quality. The Fresco juices are adjusted so that the acid, pH, and sugar levels are all in balance with each other. This makes for an easier fermentation and, a very pleasing wine.
Depending on the varietal of wine you choose, enzymes and tannins might be added – all pre-measured, and ready-to-go, just open the packet and add to the pail. These add-ons help with wine clarity and mouthfeel, contributing to the "taste like made from scratch", or in this case, as if fermented on the skins. The Fresco juices are the best juices to work with for busy winemakers. You get the juice warmed up, watch it ferment, age, and bottle.
No muss, no fuss. Just delicious wine. Click HERE to via our list of Fresco Juices.
Fresco Juices are Pre-Order ONLY. Give us a call at 877-812-1137 to secure your Fresco Juice order.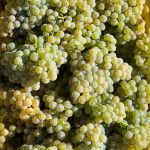 A new grape has been added to our winemaking portfolio from Cry Baby – Grenache Blanc!
 
This grape is widely planted in Spain and the Rhone Valley.
It produces wines with good alcohol content, low acidity, citrus and herbaceous notes. A great blender for Rousanne or Muscat.
It's best to ferment at low temperatures in order for the bouquet to flourish.
Interested in trying a new white wine this season? Email sales@juicegrape.com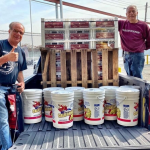 Live near the Bronx, NY? Need a delivery?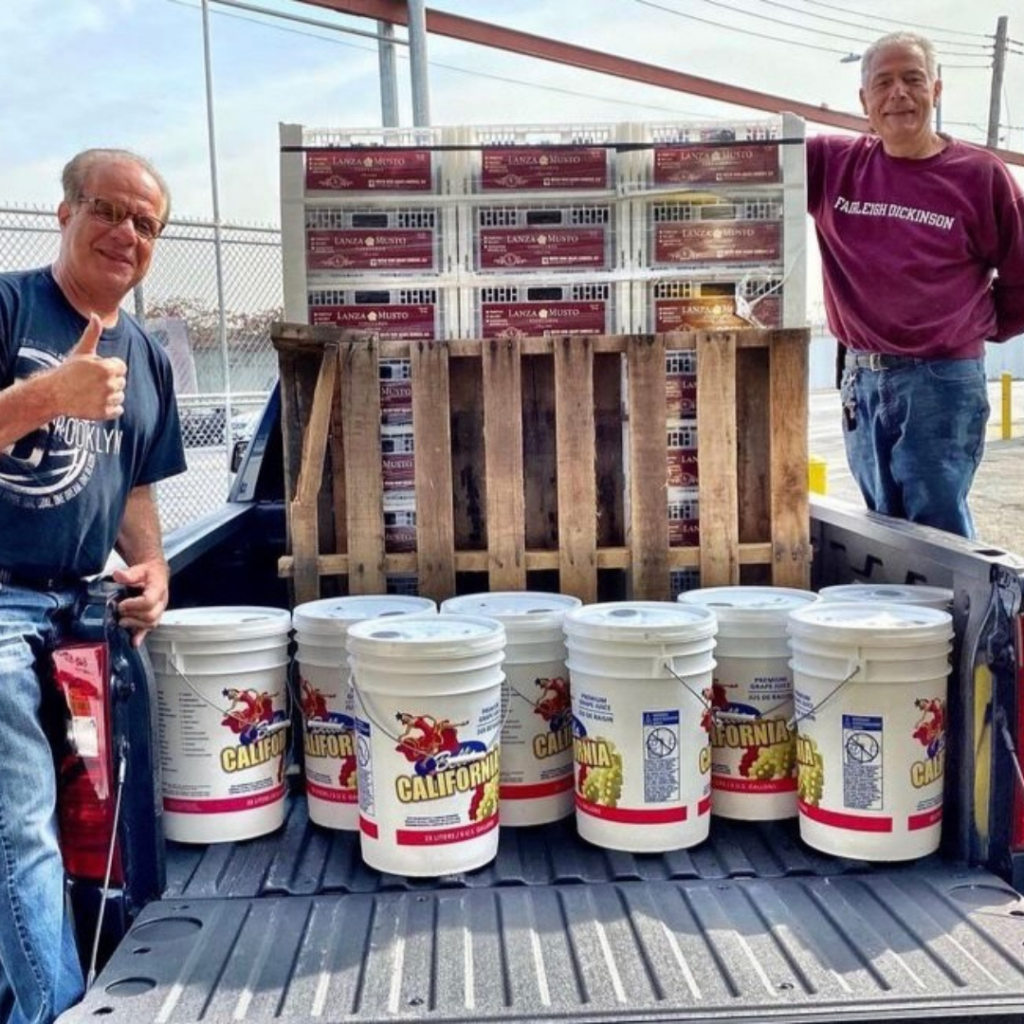 We are excited to announce that D'Arrigo, our drop point in the Bronx, NY will now DELIVER to those in the metro NY area. They will even deliver customers who live in CT or NJ close to the NYC border. Email Christina at cmusto@juicegrape.com for more details.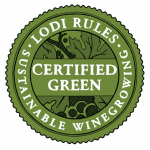 "May we farm in a way that meets the needs of today without compromising the ability of future generations to create their livelihoods." – The LODI RULES motto.
Started in 2005, the LODI RULES certification program is a collective of growers who are focused on all thing's sustainability. Many of these Lodi Farmers are 4th or 5th generation winegrowers who are focused on farming with the next 100 years in mind. We at Musto Wine Grape, are lucky enough to work with some of these amazing farmers – Mettler Ranch and Costamagna Vineyards. Look for the LODI RULES seal on the wine grape boxes this season.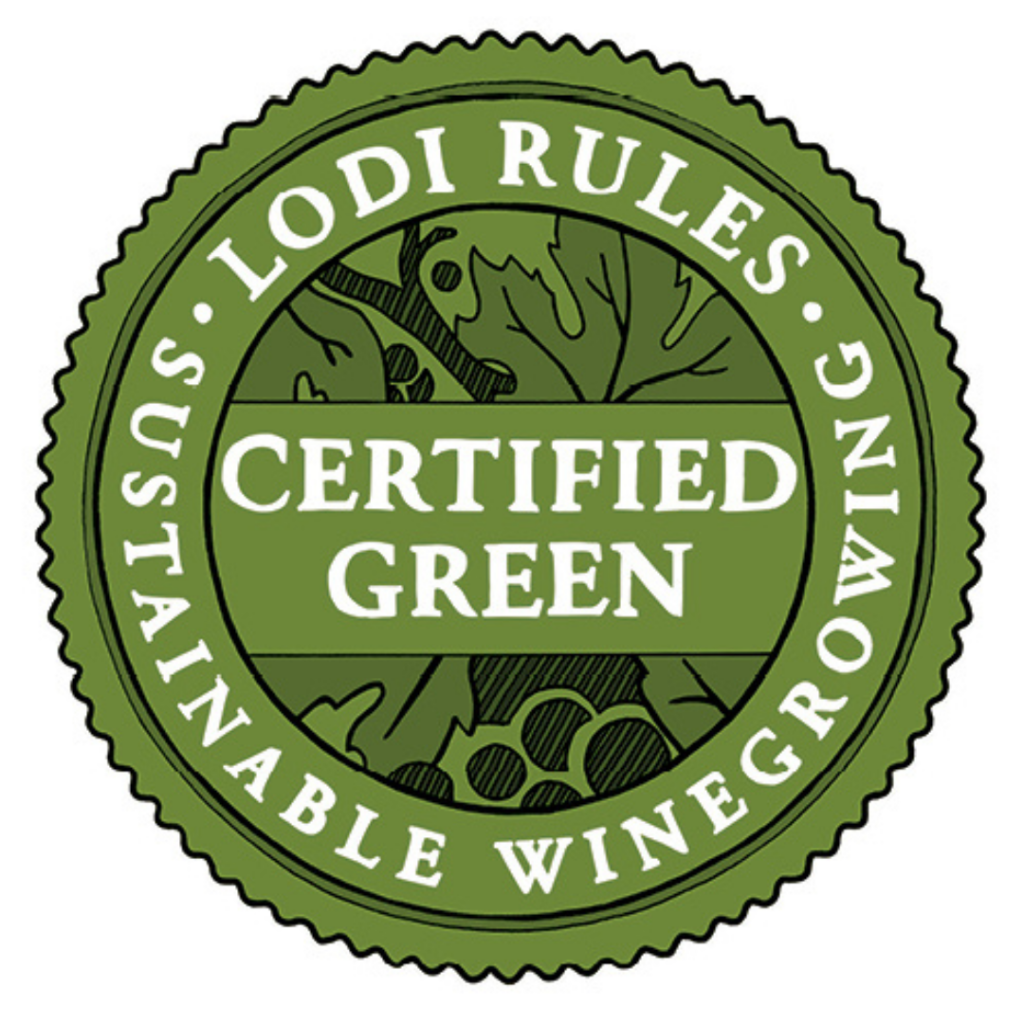 LODI RULES growers use a unique risk model to quantify the environmental and human impact of all pesticides applied in the vineyard. This model considers the dietary risks to consumers, as well as the acute risk to farm workers; small aquatic invertebrates; birds; and bees; and bees and beneficial insects. The Lodi region has documented a great decline in the use of high-risk pesticides since 1992, thanks to sustainability adaption by farmers.
LODI RULES Sustainability Standards Overview:
Water: They carefully manage the quality and efficiency of their water, appreciating every drop
Soil: They do their part to make sure that soil – the foundation of the vineyard- thrives for generations to come
Community: They support the neighborhoods and schools around the farms
Ecosystem: They encourage biodiversity and act as stewards of the land
Pest Management: They us an integrated approach to pest management, which includes protecting beneficial insects and minimizing risks to birds, bees, water, and people
People: They make sure that their vineyards are a safe and rewarding place to work
Quality: They design farming practices to improve wine grape quality
Generational Farming: They farm with the next 100 years in mind
How is certified sustainable farming different than organic and biodynamic?
Organic and biodynamic farmers follow a set of practices related to the environment. Certified sustainable farming includes practices related to the environment, the people, and the business.
LODI RULES has over 100 sustainable practices included in its certification; with over 28,776 acres certified.
Over 150 wines bear the LR seal (Mettler Ranch & Costamagna being some of them!) A wine must contain 85% certified grapes to be the LR seal.
"Sustainability means leaving everything – people, places, etc.- as good as better than how we found it" – Kevin Philips, Michael David Winery
"When you drink a glass of wine made from LODI RULES certified grapes, you are supporting a farmer, a vintner, and an entire agricultural community that embraces their responsibility to care for the environment and the people"
This is a certification I think we can all get behind. Musto Wine Grape is grateful to be bringing in these grapes this season. If you are interested in grapes from the LODI RULES program, please give us a call at 877-812-1137 to pre-order. We are looking forward to assisting with your winemaking this fall!
Grapes Available from LODI RULES Certified Vineyards:
Mettler Ranch:
Barbera
Cabernet Sauvignon
Grenache
Merlot
Pinot Grigio
Pinotage
Petite Sirah
Rousanne
Sangivoese
Syrah
Viognier
Zinfandel
Costamagna Vineyards:
Old Vine Primitivo
Cabernet
Merlot
Sangiovese
Barbera
Aglianico
Montelpulciano
Mourvedre
Nero D'Avola
Sagrantino
Cheers,
Christina Musto-Quick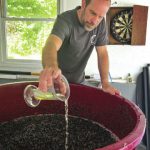 Home Winemaker Chris Pallatto and his Winemaking Crew were featured in their local magazine.
A great article about how winemaking brings people together.
Click HERE to read the full article.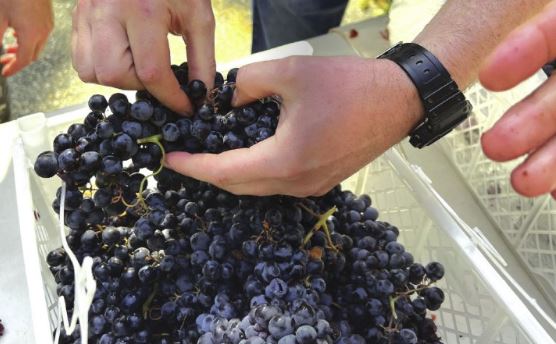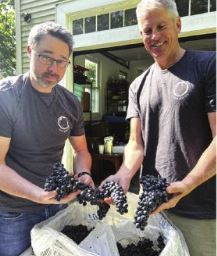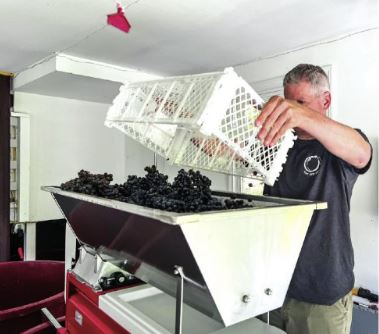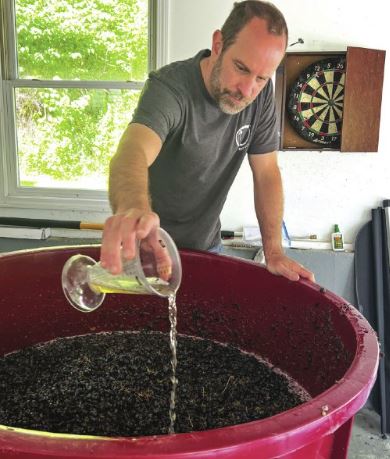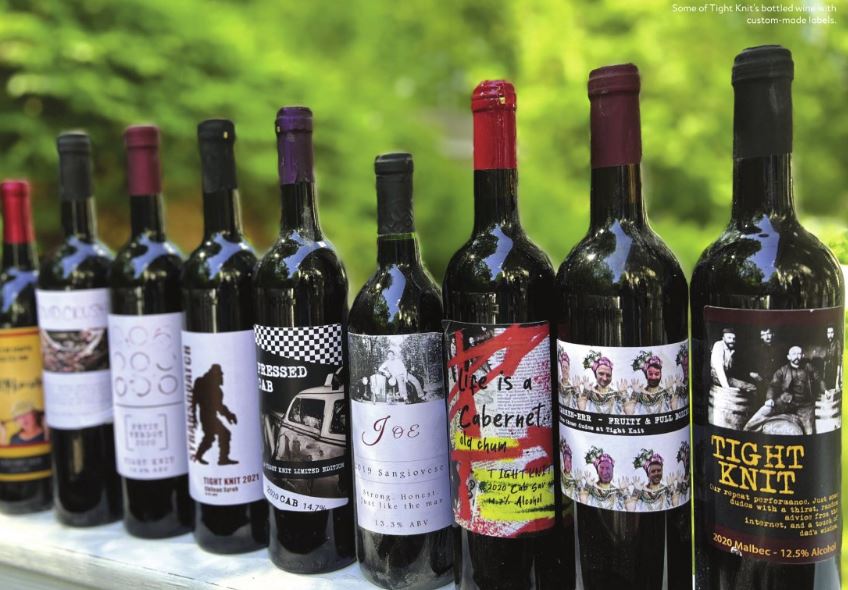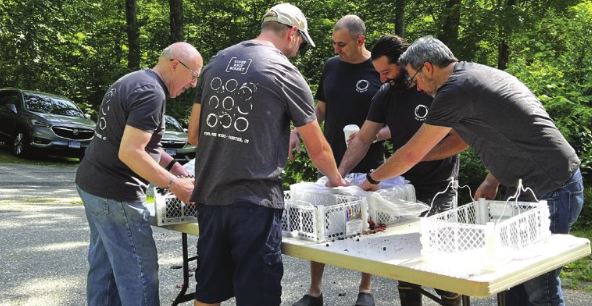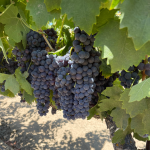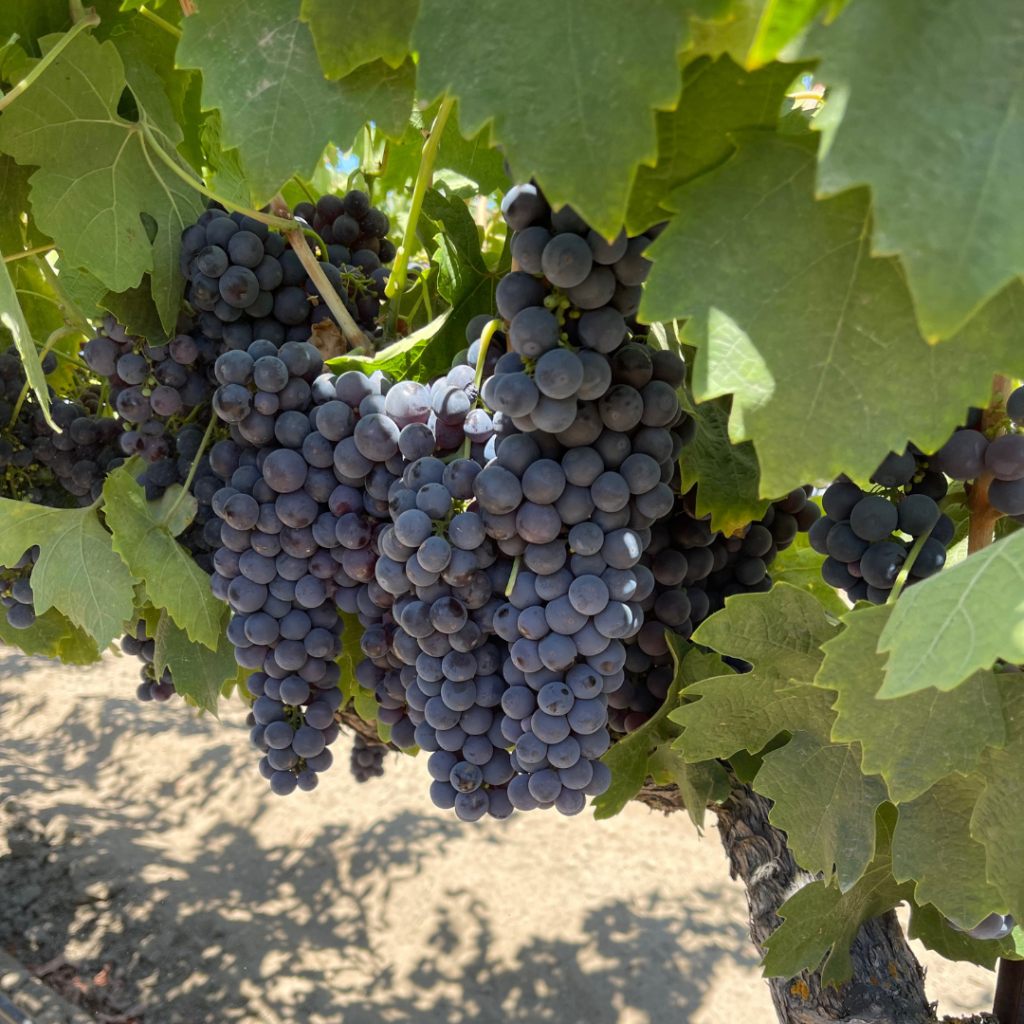 Special Primitivo coming from fifth generation farmer Berton Costamagna
There is something very special about walking through this Primitivo vineyard for fifth generation farmer Berton Costamagna. "Since 1902 my family has been here in Lodi farming these wine grapes", says Berton. "To think that my Nono (Great, Great, Great Grandfather) had the foresight to start a farming adventure back then, by planting his first vineyard of Primitivo here, and to see where it is now, is so inspiring to me." With its sandy loams, and ideal climate, farmers back then quickly saw the potential for growing wine grapes in Lodi, in the heart of California. Fast forward 120 years, and Lodi California has come to be known as the Zinfandel Capital of the World, and is now one of the top producing AVA's in the world. The Costamagna family has continued farming their family's clone of Primitivo for all these years for wineries and home winemakers to enjoy with their families. "These grapes make for a great wine, but what is truly special, is these grapes connect us to the hard work, traditions, and memories of my family before me. My hope is that folks can make as many memories drinking the wine from these grapes as our family has made farming them." 🍇🍷 We can't wait to receive these grapes from the Costamagna Family!
How to Order
We are an old school company. Give us a call at 877-812-1137 or email us at sales@juicegrape.com to get the ball rolling on your pre-order. Don't forget, we can create custom fermentation templates for you if you would like!
If you aren't local to New England and need your product shipped, please email sales@juicegrape.com for a freight quote. We will be shipping out of our Bronx, NY location – D'Arrigo. If you live in the Metro NY area and are interested in a freight quote please reach out to sales@juicegrape.com
Unfortunately, we cannot ship fresh juice. We can ship our sterile juices (Original All Juice (juicegrape.com)), they ship year-round without refrigeration. This is the best option for home winemakers who cannot pick up the fresh product from MWG's facilities.
If you have a large fresh product order (2,000lbs and up), please contact sales@juicegrape.com for a freight quote.
For more information regarding the Fall Harvest please feel free to contact us at sales@juicegrape.com  or give us a call at 877-812-1137. We are looking forward to helping you with your next great wine!
Sincerely,
Christina Musto
Musto Wine Grape Co.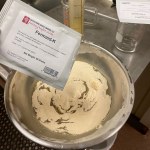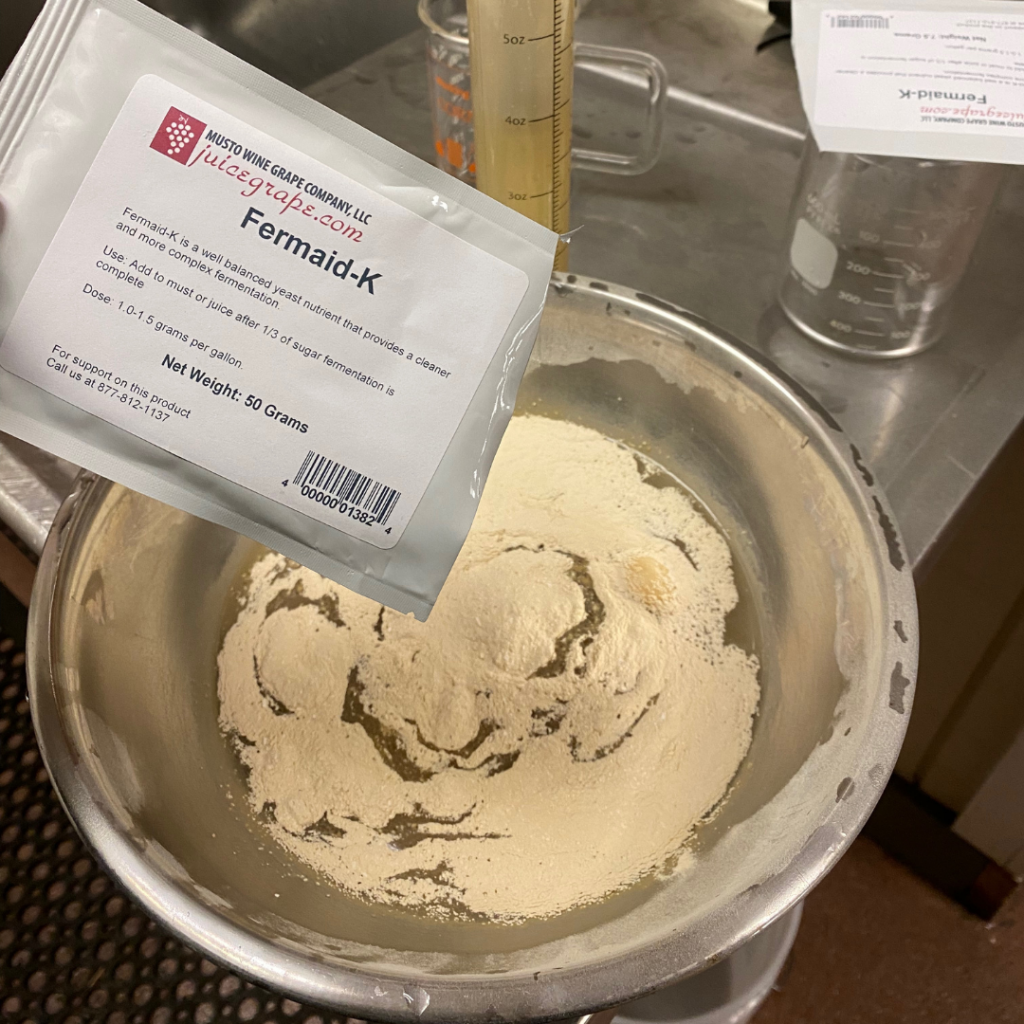 Femaid-K is a blended complex yeast nutrient that supplies ammonia salts (DAP), free amino acids (organic nitrogen derived from inactivated yeast), sterols, unsaturated fatty acids, key nutrients and inactive yeast. The unsaturated fatty acids and sterols provided by Fermaid K are important survival factors yeast cells need to maintain alcohol resistance and permease activity, and help keep volatile acidity levels low. Nitrogen is critical for protein synthesis and to maintain cellular growth. Fermaid K's alpha amino acids provide a nitrogen source which is easier and more efficient for yeast to metabolize than nitrogen from traditional ammonia salts. The cell wall fractions in Fermaid K absorb short and medium chain fatty acids that are toxic to yeast, and provide nucleation sites to help keep the yeast in suspension.
Fermaid K is like the power bar they hand out to runners at the last mile. The power bar gives you the energy and nutrients get through those last few miles of the race.
You can add Fermaid-K at 8 Brix
Have you tried Super Smoother?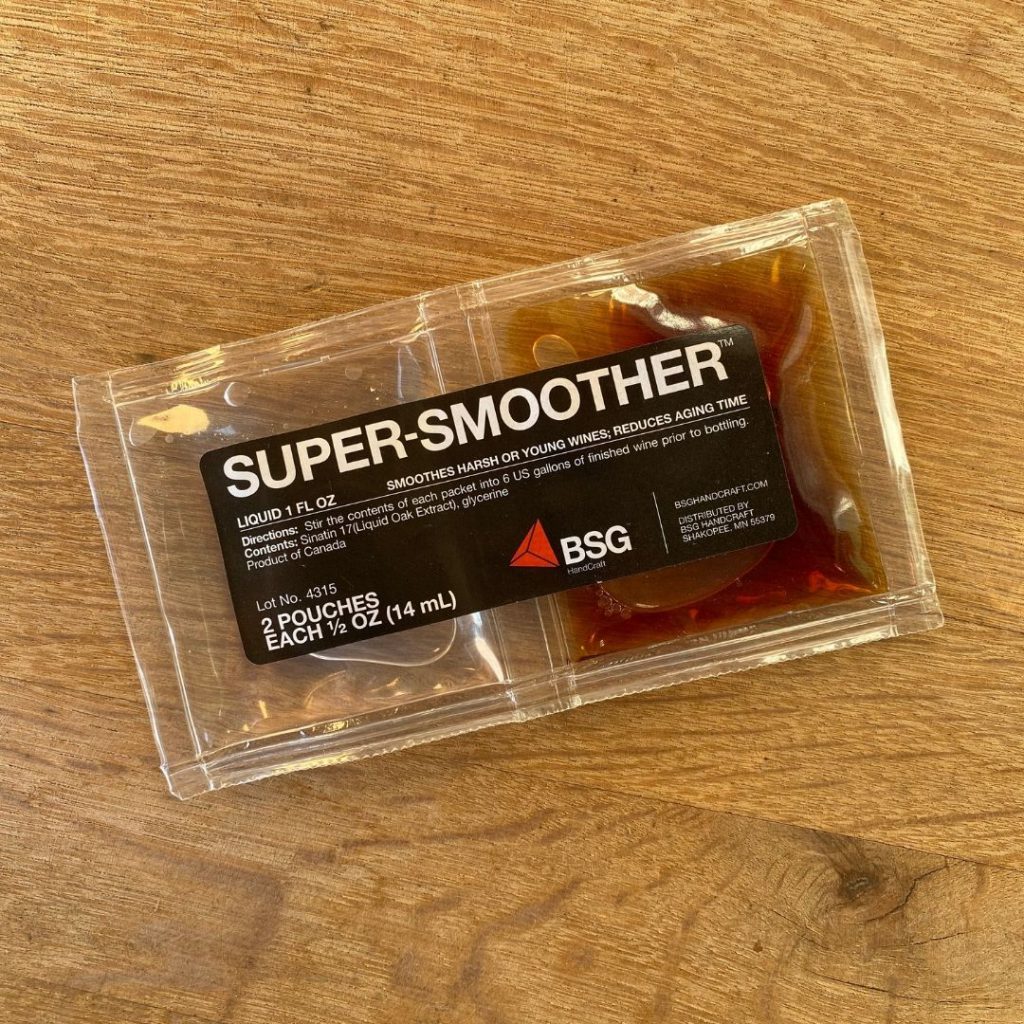 Super Smoother is great tool that's ideal for home winemakers because it comes in small packages intended for 6-gallon (23-L) batches.
It contains glycerin and liquid oak extract. The combination of these two adds a subtle oak flavor while softening harsh tannins and smoothing out wine mouthfeel.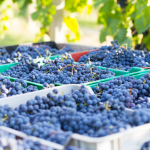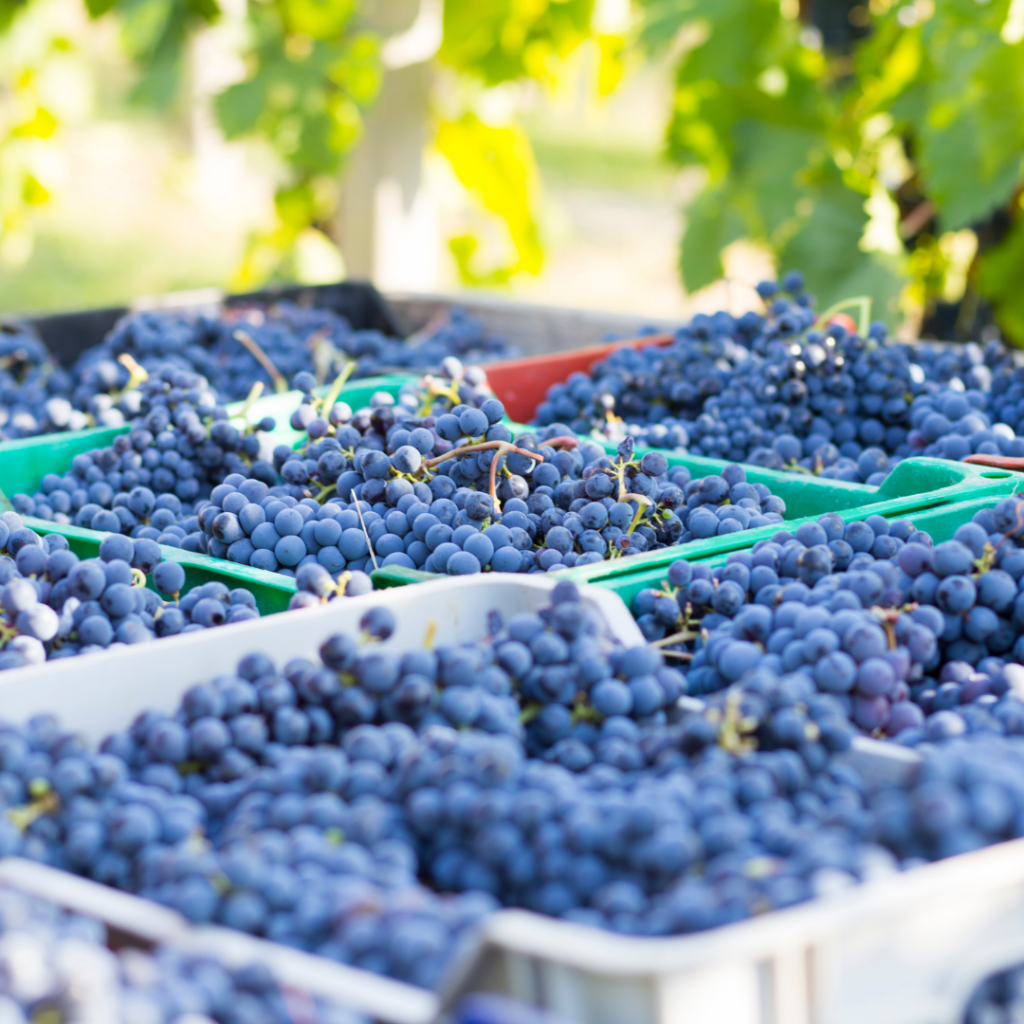 Each case of wine grapes from Chile is 18lbs. Depending on the grape variety, you should yield about 1.5-2 gallons of must per case.
However, keep in mind that certain wine grapes are "juicier" than others. For example, Syrah is considered a "juicer" grape than a Cabernet. If you look closely, you can see the difference in the shape of the berries. The Syrah grape has more of an "egg" shaped berry to it. The Cabernet is more of a circle shaped berry. The berry size, climate, soil, and vineyard practices will all help determine how much juice is produced in each berry, and the berry intensity.
Usually each case of 18lb wine grapes will yield about 1.25-1.50 gallons of finished wine.
That equates to about 7 bottles of wine.
Other factors that influence how much must and/or juice you yield per case:
How your rollers are positioned in your crusher destemmer
How much you press after fermentation is completed
How much wine you loose during racking
If you barrel age your wine
If drink a lot of wine during bottling
Keep these topics in mind when you are deciding on how many cases of grapes you want purchase versus how much wine you want to make. If you ahve any questions do not hesitate to reach out to us via email (sales@juicegrape.com) or phone (877-812-1137).