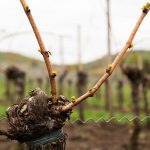 After a holiday respite, when the thermostat plunges downward, comes every grape growers' favorite task: winter pruning of the vines. This arduous process is integral to the health of the grapevine and its next vintage.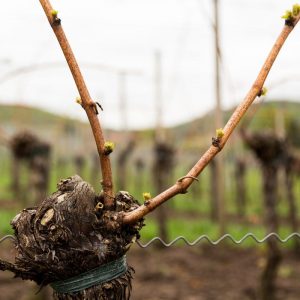 When:
In late winter to early spring (February-April). In this dormant period, the sap and water runs down from the cordons of the plant into the trunk and roots, allowing the plant to winterize. This cold hardiness will improve over time and the life of the plant. Once the plant has endured the freezing temperatures of the winter, it will be ready to prune.
Why:
Any grower who has attempted to work with grapes, knows that they are incredibly hardy and vigorous plants. Without aggressive winter pruning, removing approximately 90% of the previous years' growth, the grapevines will continue to grow vigorously and become and entangled mess upon the trellis. All of the added weight can break the trellis and will generate too much foliage to allow the grapes to receive proper sunlight. The extra foliage can also allow diseases to carry over from the prior growing year, giving them an early head start as soon as temperatures rise.
How:
There are two main methods of grapevine pruning: cane pruning and spur pruning. In cane pruning, the grower will select the two or four most inner canes closest to the trunk and keep those as renewal canes and remove all of the other growth. On some hybrid or native plants, you could be removing some canes that run 15 feet long! You can't kill a grapevine, so no need to worry about the large amount of plant material you are removing. It should be about 80-90% of the growth from the former year.
Spur pruning is another style of winter pruning in which the grower will remove the most of the cane growth from the previous year, leaving the main cordons and a 1-2 bud spur behind. The spurs contain 1-2 buds that will produce the following years fruiting canes. As the vine ages, it is important to monitor the cordons for disease and ensure that you are keeping healthy material. The grower can always change over from one method of pruning to another, depending on their grapevines' individual needs.
An interesting experiment would be to prune two grapevines of the same variety using each different method, and see the results in that years' harvest!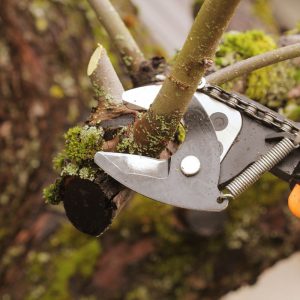 Interested in making your own wine? Musto Wine Grape Company is here to help! We are New England's largest supplier for home winemaking products and services. We can get you set up with all of your juice, grape and equipment needs and have you on track to making your own perfect pairing for next fall! Visit juicegrape.com or give us a call at (877) 812 – 1137 to learn more. We look forward to hearing from you!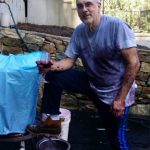 So, it's winter, my wine is settled in from the fall and I'm bored….
I know winemaking is a year long event, between racking, oaking, sulfiting, filtering, and bottling. But I just love the smell of Fermentation. The nutrient additions, the pressing, and the creation of another vintage for my wine cellar.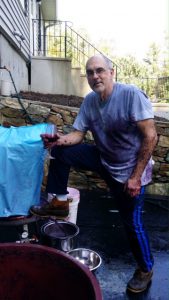 I know my wife will call me crazy, but I need to make more wine. But the fall winemaking season is over, right? Wrong! There are options to make wine all year round.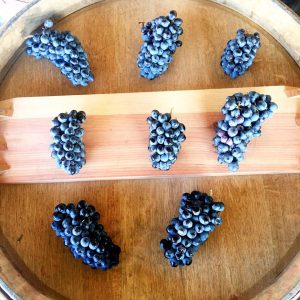 You could wait until April and get grapes and juice from South Africa. I have made the Cabernet and the Pinotage from grapes and both came out great. Believe it or not, the grapes came in clean and gorgeous.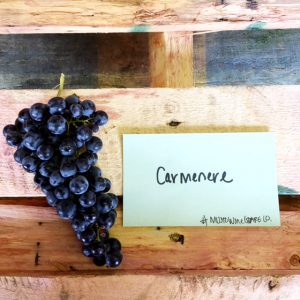 You can wait until May and get a large selection from South America. I make the Malbec or Carmenere every year. They are Chile's signature wines and they come out wonderful.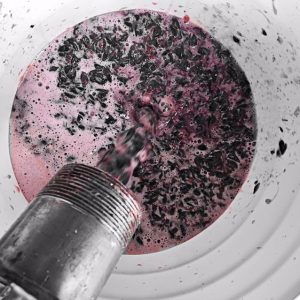 There is also an option of buying

frozen must

. These are grapes that Musto crushed and destemmed. The must is placed in 5.25 gallon pails and frozen. You take the 5.25 gallon pails home, let them thaw out and treat it like your usual must. The benefit of the frozen must is you get a free "cold soak" which creates a dark, full bodied wine. You can also purchase frozen white juice which is just as easy.
My final recommendation is the good old wine kit. Many new winemakers start off with kits, which is a good way to get introduced to this hobby. There are so many choices from all around the world. Even as a "grape" person, don't be ashamed to make a kit. It rounds out your skills and allows you to make a Riesling from Germany – you can't get those grapes in the fall!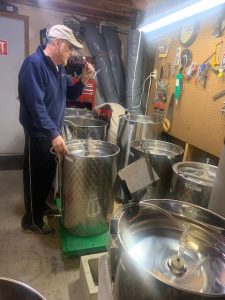 Well, I hope I gave you some options to keep you busy during the winter "quiet" time for your fall wines. The more wine you make, the better you get. Trying these options will hone your skills and allow you to make other types and styles of wines for your wine cellar. So keep your wine making equipment out and enjoy your hobby all year long!
Written by Frank Renaldi, Musto Wine Grape Bootcamp & Winemaking Professor 
Interested in making your own wine? Musto Wine Grape Company is here to help! We are New England's largest supplier for home winemaking products and services. We can get you set up with all of your juice, grape and equipment needs and have you on track to making your own perfect pairing for next fall! Visit

juicegrape.com

or give us a call at (877) 812 – 1137 to learn more. We look forward to hearing from you!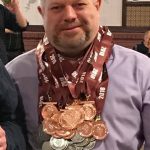 AT ZANDRI'S STILLWOOD INN!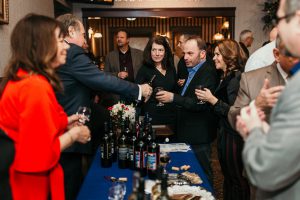 Best in show to be announced at the dinner. Celebrate your achievements with your friends, family, our growers, and the Musto crush crew! Grab your tickets

HERE

.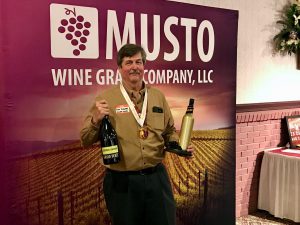 THE RESULTS & JUDGING NOTES WILL BE RELEASED at the dinner
Location:
Zandri's stillwood inn:
1074 S. Colony Rd, Wallingford, CT 06492
May 30th, 2020
6:30PM – Midnight
RAFFLE ITEMS:
Wine Grape Raffles: Wine Grapes & Juices
Equipment Raffles: Tanks, Barrels, Bottles, Classes, and more!
Gift Certificate Raffles: You will have multiple opportunities to win gift certificates to Musto Wine Grape
* We are accepting requests to reserve tables. If you would like to reserve a table please include a list of names of the people in your party. Each table holds 8-10 people. If you purchase a grouping of tickets, please email Christina the names of the people you purchased the tickets for.
We will be donating all of the proceeds from the event to Dana Farber Cancer Association to help fight cancer. Please bring cash to purchase your raffle tickets. There is not ATM on site and we do not take credit cards for raffle tickets.
Get excited for a fun night of celebrating, wine tasting, raffle prizes, and dancing!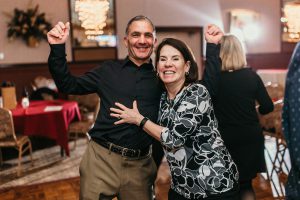 Where to Stay:
*Please note we suggest either having a designated driver or ubering to the event.
Please RSVP/purchase your ticket by May 22nd. Space is limited, so don't delay! We look forward to seeing you at the Winemaker Dinner!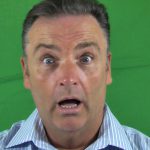 Let's face it. There are A LOT of things that can go wrong during the winemaking process. Here are 7 tips for your home winery to help ensure your wine is as tasty as ever.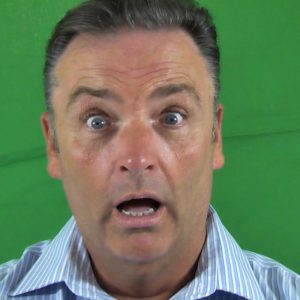 Don't use bleach!

While bleach is a great way to clean your bathroom, it is very hazardous to your winery.
Chlorine bleach is toxic to humans and should never be used to clean any vessels that are used for food purposes.
Bleach molecules also are prone to lodging themselves in cellulose material. They quickly attach to wood, cardboard, and cork, even through airborne transmission. This is the cause of cork taint, an irreparable wine fault. When the corks have been contaminated with chlorine bleach, they will contaminate the wine they come in contact with, causing a musty, stale aroma.

Do a weekly check of airlocks, tank seals, and barrel bungs.

Accidents happen, and sadly, many accidents can be avoided. Make a good habit of doing a weekly walk through of your home winery.
Check that your airlocks have the appropriate amount of water.
Check the gaskets on any tank lids are inflated and on correctly.
Check that barrel bungs are securely in place and barrels are completely filled up. These small steps can prevent oxidation before it starts.

Do rinse off soda ash and B-Brite, Don't wash off sulfite solution or 1-Step sanitizer.

Soda Ash and B-Brite are excellent cleaners in the winery. They can help remove the toughest wine stains and wine debris from tanks and carboys.
They should always be treated like soap and be rinsed off thoroughly.
A wise additional step is to neutralize any remaining soap with a citric acid rinse.

Sulfite

solution or 1-step sanitizer can then be applied to sanitize any vessels or equipment. This should not be rinsed off but the equipment should be allowed to drain or remove any bulk remaining pools of sanitizer.

Do add sulfites when you rack (every 8 weeks).

As wine ages, sediment will fall out in precipitate.
Wine should be siphoned off of the precipitate every few months to maintain clarity and "cleanliness".
This is an ideal time to add sulfites. Add 1/4tsp of sulfite powder per 5 gallons of wine. Sulfite powder should always be dissolved in warm water before being stirred into the wine.

Don't reuse store bought bottles.

While it may seem like a very cost effective step, reusing old bottles can lead to many problems further down the road.
Never try to put a cork on a screw top bottle! The glass is thinner where the threads are and when trying to remove the cork using a wine opener, the glass is highly prone to cracking.
All bottles are made differently and can have different diameter necks. It is very important to have the same size corks and bottles to prevent leaks later on. Conversely, if the corks are too large for the bottle, it will be very hard to insert them and this can damage the cork.

Don't soak or boil the corks!

Soaking or boiling the

corks

prior to inserting them will actually degrade their quality.
They will absorb too much liquid and can become brittle or leach the liquid into the bottled wine.
Instead, lightly mist the corks with sulfite spray prior to bottling.
Always keep leftover corks in a sealed container.

Do Mop up Spills!

Spills are inevitable in a winery. Be careful to mop up any spills that occur and clean well with a non-bleach cleaner.
Wipe lids of tanks often if there is any leaking from the airlock or seal.
If wine spills or leaks are left to sit, it can easily turn acetic, which is an easy source of contamination to the wine. Fruit flies can land on the spill and transfer acetic bacteria into your wine if they happen to land in it.
Interested in making your own wine? Musto Wine Grape Company is here to help! We are New England's largest supplier for home winemaking products and services. We can get you set up with all of your juice, grape and equipment needs and have you on track to making your own perfect pairing for next fall! Visit juicegrape.com or give us a call at (877) 812 – 1137 to learn more. We look forward to hearing from you!
While we were busy crushing and pressing in the fall, our Chilean vineyards were going through bud break.
Bud break is the start of the grape vine's annual cycle. Bud break is a relaxing time in the vine's life as long as they don't experience any intense weather occurrences, such as frost.  Frost can kill the buds or delay their growth.
This season Chile had a some cold weather come through the vineyards. Thankfully our vineyards were able to keep the vines protected and did not have any frost damage. Take a look at the bud break in our Chilean vineyards and get a sneak peak at the harvest ahead.
Bud Break in Chile – October 2019
Grapes Available: Chardonnay, Pinot Grigio, Sauvignon Blanc, Viognier, Cabernet Sauvignon, Carmenere, Cabernet Franc, Malbec, Merlot, Petite Verdot, Pinot Noir, and Syrah
Juices Available: Carmenere, Cabernet Sauvignon, Cabernet Franc, Cabernet/Merlot Blend, Malbec, Merlot, Petite Verdot, Pinot Noir, Syrah, Chardonnay, Pinot Grigio, Sauvignon Blanc, and Viognier
Fresco Juices Available: Cabernet Sauvignon, Carmenere, Merlot, Malbec, Chardonnay, Sauvignon Blanc, Viognier, Chardonnay/Semillon Blend
For more information on making wine, please visit our website at www.juicegrape.com and our Facebook Page for real time harvest updates. Our Chilean wine grapes arrive in late-April and early-May. If you are interested in making an order please email sales@juicegrape.com or give us a call at 877-812-1137 to discuss this season's harvest.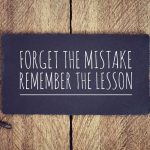 Have you ever had a funky smelling wine?
Not sure what caused that smell?
Come to Musto Wine Grape's Faults & Flaws class and learn how to counteract and avoid those funky smells in your wines.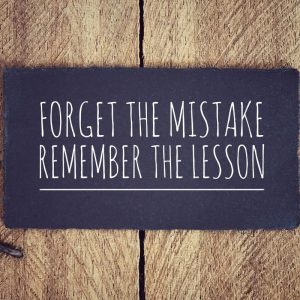 It's only $5.99 to attend this class! (a major steal) Click HERE to secure your seat in class. Seating will be limited to 25 people.
Faults & Flaws Class will be held at our store in Hartford, CT (101 Reserve Rd, Hartford, CT 06114) on Saturday February 8th at 10:00AM.
Please email cmusto@juicegrape.com if you have any questions.
Hope to see you there!
The American Wine Society is a group of passionate wine lovers from all over the US. Many of these wine enthusiast are home winemakers too!

In Connecticut alone, there are over 4 chapters, each with their own vibe. A few of these chapters are focused solely on wine tasting and exploring new wines. Others chapters are focused on wine tasting and home winemaking. There is a chapter for everyone!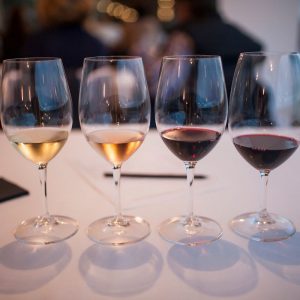 Why You Should Join:
 Informative and exciting wine tastings close to home

 Meet other wine loving people

 Discounts at wineries and other businesses

 Wine cruises and other travel

 Wine judge certification programs

 Liability insurance when hosting wine tastings

 New friends

 And much, much, more!
As you start 2020, we wanted to give a big shout out to the AWS. They have been a BIG supporter of Musto Wine Grape and we truly appreciate all the love and support they have given us over the years.
It is a great association to join if you are looking for a way to connect with more wine-liking individuals.
Click

here

to learn more information about the American Wine Society.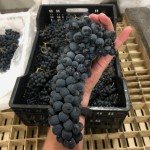 Each case of wine grapes from Chile and South Africa is 18lbs. Depending on the grape variety, you should yield about 1.5-2 gallons of must per case.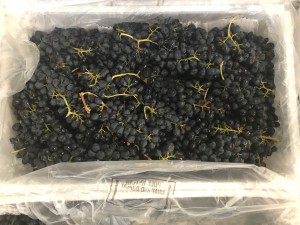 Certain wine grapes are "juicier" than others. For example, Syrah is considered a "juicer" grape than a Cabernet. If you look closely, you can see the difference in the shape of the berries. The Syrah grape has more of an "egg" shaped berry to it. The Cabernet is more of a circle shaped berry. The berry size, climate, soil, and vineyard practices will all help determine how much juice is produced in each berry, and the berry intensity.
Usually each case of 18lb wine grapes will yield about 1.25-1.50 gallons of finished wine.
That equates to about 7 bottles of wine.
Other factors that influence how much must and/or juice you yield per case:
How your rollers are positioned in your crusher destemmer

How much you press after fermentation is completed

How much wine you loose during racking

If you barrel age your wine

If drink a lot of wine during bottling 😉
Keep these topics in mind when you are deciding on how many cases of grapes you want purchase versus how much wine you want to make.
Interested in making wine from Chilean grapes? Check out this

POST
Interested in making wine from South African grapes? Check out this POST
We hope this information helps! If you have any questions please do not hesitate to reach out via sales@juicegrape.com or 877-812-1137. Cheers!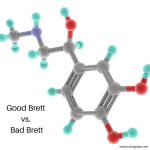 What is Brettanomyces?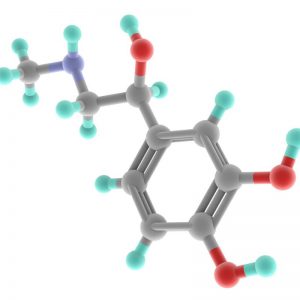 Brettanomyces or 'Brett' as it's called in the fermentation world is a yeast. When Brettanomyces grows in a wine it produces several compounds that can severely alter the wine's taste and smell. There are several hundred species of Brettanomyces, and the type of Brett, as well as the amount present, can contribute positive or negative characteristics to a wine.
When is Brettanomyces or "Brett" good in a wine?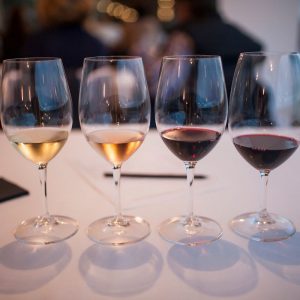 At low levels some winemakers agree that the presence of these compounds has a positive effect on the wine. Sommeliers and wine drinkers alike consider a small influence from Brett can give wines "old world" complexity and aged an characteristic to some young red wines. There are not many white wines that benefit from a Brett influence. Some winemakers are allowing for Brett to come through in Orange wines and spontaneously fermented whites. The jury is still out on if this is a positive or negative in white wines.
Brett is an "old world" aroma associated with several wine regions; mostly located in Europe. These regions are, but not limited to, Bordeaux, Côtes du Rhône, some Italian wines, some Spanish wines, some Chilean wines, and a few classic wineries in Napa. Many Paso Robles "Rhone Ranger" winemakers are introducing brett to their wines too.
Positive "Brett" Descriptors:

Bacon
Funk
Gamey
Smoke
Leather
Old World
Farm yard
Cured meats
Saddle
Spice
Cloves
How does Brett become a Fault in wine?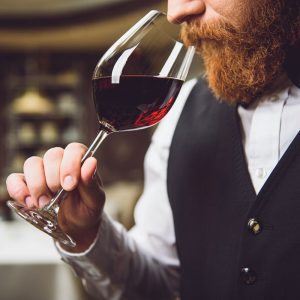 Brettanomyces, if not contained, can turn into a spoilage yeast cell that is incredibly dangerous to the wine and difficult to eliminate. Most often it is found in contaminated barrels, is a product of bad winery cleanliness, and is resistant to acid and SO2. Large amounts of the Brett yeast will nearly completely disguise other flavors of the wine and produce negative off aromas and flavors.
Negative "Brett" Descriptors:

Band-Aid
Barnyard
Sweaty gym socks
Rancid cheese
Horse stables
Antiseptic
So the debate continues! What do you think?
Is Brett a friend or foe?
**PLEASE NOTE – We DO NOT suggest introducing Brett into your winery environment.
Our next Winemaker Faults & Flaws Class will be in the Spring of 2020!
We will go over how to avoid Brett, how to distinguish between the population sizes of positive and negative attributes in your wine, the steps you can take to extinguish brett in your winery, and much much more! Email cmusto@juicegrape.com to sign up.
Musto Wine Grape Company is here to help! We are New England's largest supplier for home winemaking products and services. We can get you set up with all of your juice, grape and equipment needs and have you on track to making your own perfect pairing for next fall! Visit juicegrape.com or give us a call at (877) 812 – 1137 to learn more. We look forward to hearing from you!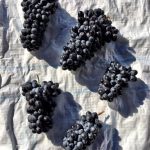 Pinotage wines are on the rise throughout the world.
Wine drinkers enjoy it because Pinotage is complex, yet light in body. Winemakers love working with the grapes because fermentations are for the most part simple and smell amazing. "Strawberry cotton candy" are descriptors we've heard in the past. Yet, despite it's wonderful characteristics, it is still a wine that is relatively unknown and under rated.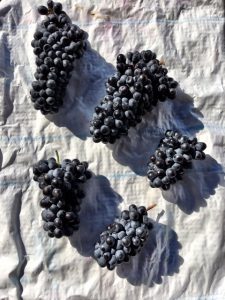 The Pinotage Grape was created in 1925 and is a cross between two vinifera grapes, Pinot Noir and Cinsault. Abaraham Izak Perold created the grape to bring out the brilliant robust flavors that both Pinot Noir and Cinsault possessed, while making the grape easy to grow.
Pinotage is known to produce smoky, earthy flavors with hints of tropical fruits. We (MWG) source our Pinotage from the Breede River Valley.  This is because the Breede River Valley produces wines that express notes of cedar, plums, and dark berry notes. The wine then rounds out with a smooth, tannic structure. Lots of complex and flavorful wines come out of this valley and now you can make your very own at home!
Quick Winemaking Tips:
Please note that if you punch through too vigorously during fermentation you can get an almost burned plastic characteristic. It is better to ferment Pinotage at lower temperatures.
Our

Winemaker Bootcampers

have made this serval times. If you ever have any fermentation questions please do not hesitate to reach out.
Check out our blog post about making Syrah from South Africa too!
 Click

here

for information about our Grower from South Africa.
Food Pairing: Enjoy these wines with a hearty stew or red meat.
Interested in making your own wine? Give us a call at 877-812-1137 to get started!