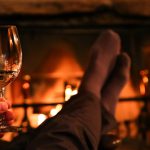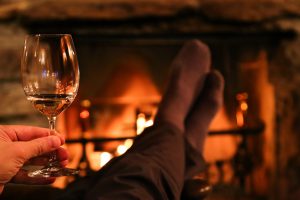 We don't know about you but as the weather gets colder all we want to do is curl up by the fire with a good glass of homemade wine. This week however, we were thinking about mixing it up. Mulled Wine seemed to be the best option for today. It's cold, dreary, and we need a pick  me up this afternoon. So we are cooking up some tasty Mulled Wine!
What is Mulled Wine? Well its a delicious concoction made up of wine, apple cider, and a few other drops of other tasty ingredients.  Think of it as the Winemaker's version of a Hot Toddy. It's satisfying, warm, and is wine infused. The perfect warm drink on a cold Sunday afternoon.
Musto's Mulled Wine Recipe 
4 cups apple cider (or can use apple juice if you want it a little sweeter)
1 bottle of red wine (suggest cabernet, merlot, or a blend of both)
1 tablespoon – 1/4 cup of honey (depends on your sweet tooth)
2 cinnamon sticks
1 orange – juiced and zested
4 whole cloves
2-3 stars of anise (do to taste)
orange peels/wedges for garnish
Add the apple cider/juice, wine, cinnamon sticks, orange zest, orange juice, and cloves to a saucepan. Bring to a boil. Add stars of anise and honey to taste. Let it simmer for 8-10 minutes. Pour into mugs, add an orange peel/wedge for garnish, and enjoy!