This gallery contains 3 photos.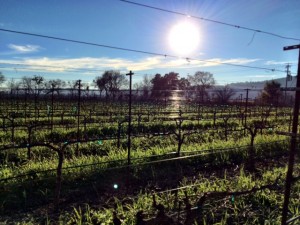 Right now the vines are dormat and enjoying a little sleep. If you drive through the vineyard areas you will see different types of grass and flowers growing in between the rows. These plants are not randomly growing in the rows. They were planted there for a reason (and no it's not just because they look pretty). These plants are called cover crops.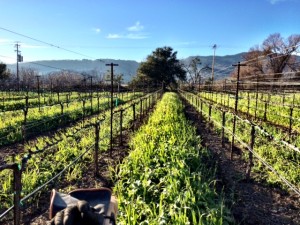 Cover crops help protect and enrich the soil in a variety of ways. They help regulate vine growth, protect soil from erosion, improve soil fertility, draw away the abundant moisture, help with air quality, and introduce beneficial insects to the soil and vine.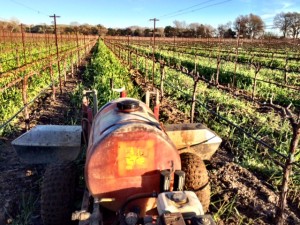 The photos you see above are from Lanza-Musto Vineyards. At Lanza-Musto Vineyards we planted three peas, crimson clover, mustard, and oat throughout the rows. These are all full of nitrogen and other nutrients. Some rows have more crops planted than others. For example, the younger vines have the three peas mix because the younger vines need more nutrients. Where as an older vineyard might have a mustard mix.It is important to remember that vineyard maintenance does not start and end at harvest time. There are many things that need to be done in the vineyard throughout the year to ensure the vines produce quality fruit.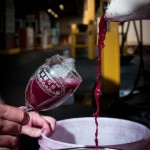 This gallery contains 1 photo.
Happy New Year Winemakers!
What Winemaking Resolutions do you have for the New Year?
Below are some of our staff's winemaking resolutions for 2015.
Maybe you guys can help hold us to them? 😉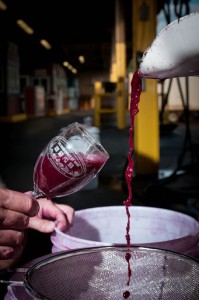 Frank:
To improve my personal winemaking skills and winemaking knowledge
To continue to grow my friendships and business relationships within the wine industr
To visit more wineries and winemaking groups
Nick:
My resolution is to continue to find ways to enjoy winemaking and the business we are in.  Whether it is helping someone just starting out in making wine or someone starting a winery.  The passion we bring to this business is not something that can be imitated.
Kim:
I would like to start trying more locally made wines
I too need to stop procrastinating on racking, etc…
I would like to work on expanding my pallet!  (sometimes I think it's broken lol)
Frankie K: I have a couple!
I would like to drink more wine!  (I really mean that, I often choose beer when wine is available and would like to stop doing that.  Beer has a ton of calories!)
I would like to procrastinate less in my wine racking and other exercises.  I often find myself putting those things off because I am too busy, and the wine ends up suffering as a result.
And I would also like to drink more wine!
Christina:
To try more wines from the East Coast as well as wines from other countries
To research new blends to try next vintage
To make a sparkling wine for the first time
To make Grapa for the first time
Ken:
I would like increase my knowledge as it pertains to Malolactic Bacteria. When has my wine completely gone thru malo? When is the proper time to add sulfites?
I would like to take classes in becoming a Certified Wine Competition Judge
James:
Visit more local wineries
 Improve my winemaking lab skills
 Learn more about wine and food pairings; what kind of wine does go with a big mac?