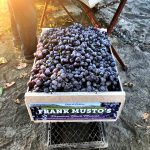 The oldest genetically traceable family of grapes is the Muscat family. Over the centuries, the grape has traveled around the world and transformed itself through many genetic mutations. One of the most well known genetic crosses of the original Muscat grape is the Black Muscat.  Black Muscat is a cross of the Schiava Grossa and the Muscat of Alexandria. The grape has very large, plump berries, with white flesh and black skin. The grape has intense, sweet floral and candy-like flavors.

              Black Muscat can be used for a very wide variety of wine making purposes. It can be pressed to produce a white juice, that has been used in famous dessert wine productions as well as left on the skins to produce a flavorful rose or red table wine. It is popularly used for table wine production in California, China, and Eastern Europe. Quady Winery in California has gained fame and many acclimations over their dessert wine, Elysium, produced from the Black Muscat grape. The intense florals and sweet fruit flavors that are found in the unprocessed grape, translate in the finished wine product. Big flavors of raspberry jam and candied citrus make the wine deliciously sweet with enough acidity to create a harmonious balance. Because the wine can be made in so many different styles, the winemaker has many choices to control the outcome of the final product. If creating a dessert style wine, beneficial yeast strains would be Vin 13 or R2 to promote the complex floral aromatics. If creating a rose or table wine, QA23 or 71B yeast strains will help to promote aromatics and to capture the ripe red fruit flavors. Skin contact time will be critical; a few hours on the skins will produce a flavorful rose and then full maceration/fermentation on the skins will create a fruit forward table wine.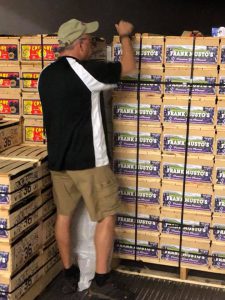 Musto Wine Grape has had such wonderful results with this grape, that Frank Musto has planted his own fields of this varietal. The vines are coming up on their 20th birthday, generating large but complex fruit and excellent yields. Frank Musto's Black Muscat has started being harvested and is arriving in Hartford currently. Brix levels are averaging in the mid 20's with smooth acidity. We are looking forward to making a fruit forward rose this year with some of the fruit. It is exciting to create a new style of wine with such an ancient, treasured strain of grape.
By Maureen Macdonald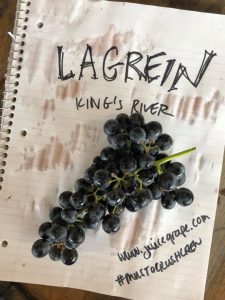 As winemakers, we have all had a red wine that feels a little thinner in the mouthfeel than we would care for. It may feel thin bodied and slightly flabby. How does a winemaker address this issue in their wine? Unlike people, we can't send the weak bodied wine to the gym to bulk up, but we can introduce the wine to Lagrein. Lagrein is a red wine grape that originates from the northern valleys of Italy. It has been used to create very aromatic rosés and incredibly full bodied red wines. It has a higher level of acidity and a lower pH factor than many red wines, making it an excellent blending wine. When vinified on its own, Lagrein has a lot of intense, chewy tannins and flavors of plum, tobacco, and an earthy minerality.
              When making a stand-alone Lagrein, (or to be used in a blend later), it is suggested that the winemaker may choose to have a limited maceration time for this grape variety. The important and prevalent grape tannins are hydrolysable and will be extracted into the must within the first few days of fermentation. The stronger, bitter seed tannins will be extracted in the accumulating ethanol later on in the fermentation, giving cause to the winemaker for an early pressing. BDX yeast strain will help to create a smoother and rounder mouthfeel, given its propensity for soft tannin extraction. Another excellent yeast for this varietal would be D80 as it will enhance palate volume, finer tannin sensation, and brings out the spicy flavors within the Lagrein grape. Fermentation aids such as Booster Rouge and Opti-Red will help to lock in the color and preserve the longer chain, smoother grape tannins with in the Lagrein grape. The winemaker can chose to add oak dust or fermentation tannins, but with the tannic intensity of the grape, it may not be as crucial as with other varietals. We always advise to use a complete nutrition program throughout fermentation, including the use of Go-Ferm, Fermaid O, and Fermaid K. This will help avoid any stuck fermentations and off aromas. 
              Due to its intense tannic structure, the Lagrein grape is an excellent grape to blend with other wines to help build up their tannin structure. The winemaker can chose to add in a small percentage at crush to naturally fortify their primary varietal with additional tannins or to ferment a batch of Lagrein separately and then blend into other wines, post fermentation to add to their structure or mouthfeel. With its bright acidic character and higher tannin content, it can greatly add the attributes to any red wine. Having a small amount of Lagrein wine in the winery, maybe the perfect finishing touch to some of your other wines. It can add such strong structure and body to a red wine blend, it can be a useful "secret ingredient" to fortify the body of red wines. Incorporating Lagrein, your wine will feel like it has "hit the gym" without ever having to leave the winery. If only it were that easy for the rest of us!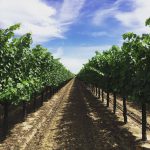 Did you know that the first wine grape in Lodi was planted in the 1800's? Or that Lodi produces over 450 wine labels? 4th and 5th generation growers are taking their historic vineyards to new levels by introducing sustainable growing practices, planting interesting wine grape varietals, and producing block specific wines.
The Lodi AVA was created in 1986 and the farmers here have been growing and developing their winemaking and vineyard plantings ever since. With over 75 different grape varieties planted in Lodi, there is no shortage of interesting high quality grapes. According to the critics the top grapes coming out of Lodi are Old Vine Zinfandel, Cabernet Sauvignon, Merlot, Chardonnay, Rhone varietals, and Italian varietals. Many of the wineries in Lodi enjoy working with their grapes because they create wines that are complex, flavorful, and pair well with food. After all, wine was created to drink and enjoy with family and friends.
Musto Wine Grape is bringing in a diverse variety of grapes from Lodi this season. With a great price point and no shortage of options, Lodi is one of the most versatile and creative AVA's for winemaking.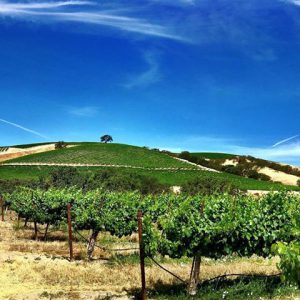 Winemaking Suggestions:
Lodi Old Vine Zinfandel
Lodi Cabernet
Lodi Petite Sirah
Contra Costa Montelpuciano

Contra Costa is an area in Lodi that has a very similar microclimate to Italy. Italian varietals flourish here and come out similar to those grown in Italy.
D-254; Ripe red fruit, jam, and mild spicy flavors, alcohol tolerance of 16%
VRB; Ripe fruit, jam, plum flavors, softens tannins, alcohol tolerance of 17%
BM 45; Fruit jam, cherry liquor, sweet spice, and cedar flavors, alcohol tolerance of 15%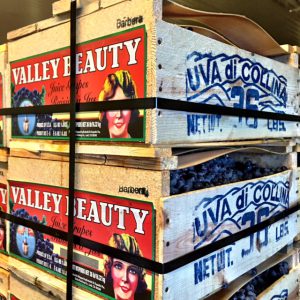 Wine Grapes/Wine Juices Available:
• Alicante
• Barbera
• Cabernet Franc
• Cabernet Sauvignon
• Carignane
• Grenache
• Malbec
• Merlot
• Mixed Black
• Petite Sirah
• Pinot Noir
• Ruby Cabernet
• Sangiovese
• Zinfandel
• Old Vine Zinfandel
• Valdepena
• Albarino
• Balck Muscat
• Chardonnay
• French Colombard
• Malvasia Bianca
• Muscat
• Pinot Grigio
• Riesling
• Sauvignon Blanc
• Thompson Seedless
• Viognier
• Aglianico
• Montelpulciano
• Nero D'Avola
• Sagrantino
• Mourvdere
Christina's Top Wineries to Visit in Lodi:
If you are interested in Lodi grapes or juices please give us a call at 877-812-1137 or email us at sales@juicegrape.com to secure your order. Cheers to the 2018 Winemaking Season!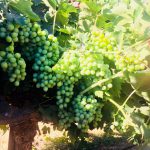 Very few locations in the world have such a long standing tradition for making fine wines as Italy. They are famous not only for their superior quality, but for their techniques and fervent passion for wine making. Hundreds, if not thousands, of years of experience have cultivated some of the most premier wine grapes on the planet, generating complex, benchmark wines. Winemaking has become iconic to Italian culture and the generations of Italian immigrants around the world.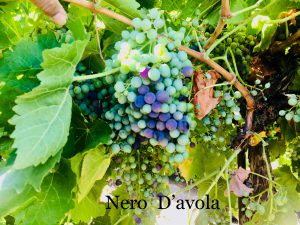 While many of us may hold dreams of traveling to Italy to help create some of these wonderful wines, making it a reality was not possible, until now. Through much research into climate and grape genetics, Musto Wine Grape can now source fresh grapes from select areas of California that have climates incredibly close to the Italian Mediterranean climate, comparable soil compositions, and exact genetic clones of the vines in Italy. The grapes can be crafted into wines that bear strong resemblance to their Old World counterparts.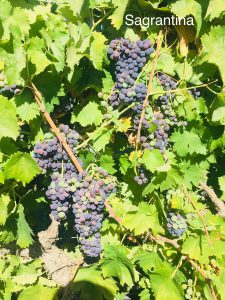 Musto Wine Grape proudly sources authentic Italian varietals such as Nero D'Avola, Montepulciano, and Nebbiolo from the Contra Costa region of California. This wine growing region lies in a valley that borders on the north and west side by the Suisun Bay and San Pablo Bay, respectively. The bays create a more temperate climate, with cooler days and nights that allow for gentle and even ripening of the grapes. The alluvial plains and ragged coastline created by glacier movement, is remarkably similar to that of the Italian coast. The mineral-rich, alluvial plains contribute to a complex fruit, full of sweet berry yet earthy notes, in more of an Old World style. The gravel laden and sedimentary soils created by the glacial movements creates excellent drainage for the grapevine roots, causing them to grow strong and deep. This generates a very concentrated fruit, akin to the grapes in Italy. The more concentrated fruit is an excellent candidate for extended maceration or the ripasso method, two traditional techniques in Italian winemaking. The ripasso method originated in the Veneto region of Italy as a means of creating Amarone. Grapes are partially dried, concentrating their sugars and flavors. After the drying period, grapes are then pressed, the contents added to enhance Amarone. The wizened, yet not fermented skins are then added to the processing of Valpolicello and Montepulciano, hence deriving the name "ripasso" or "passed over". These skins add a lot of extra tannin and concentrated flavor to the must, contributing not only to flavor but to the body and mouthfeel.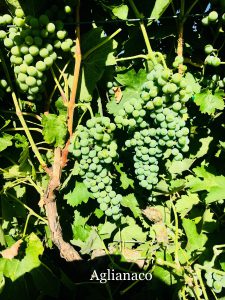 Not only does the terroir of Contra Costa greatly lend itself to the more Old World profile of these varietals, but the microclimate of the area contributes as well. As previously mentioned, the Contra Costa valley is surrounded on two sides by bays which help moderate the temperature. Having more moisture in the western winds generated off of the bays, provides adequate light hydration to the plants, while still preserving the concentrated fruit. The more temperate climate allows for more even ripening of the grapes; a long a gentle growing season, similar to the Mediterranean. Mount Diablo (3,845ft) provides elevation to some of the vineyards, creating a gentle slope ideal for viticulture. Having the mountain slope will aid in drainage and sun exposure for the grapes, again creating a microclimate very similar to the Italian coast.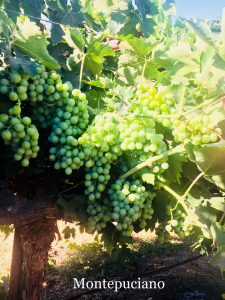 The beneficial conditions of the Contra Costa region as well as Suisun Valley to growing Italian varietals, gave the vineyard owners and managers much to consider upon planting. They understood the unique aspect of their growing region and worked to source the best genetic clones of the benchmark Italian varietals. Both valleys are also home to some of the premier olive groves in California, utilizing the Mediterranean-like climate for high quality production. At the Lanza-Musto Vineyards within Suisun Valley (a premier growing region contingent to Napa), the Primitivo clone of Zinfandel as well as the Brunello clone of Sangiovese were planted to yield grapes with a more traditional Italian flavor profile. These clones are direct relatives of the varietal clones planted in Italy and are pruned and trellised in a comparable style. Their yields are kept low, averaging 5-6 tons per acre, preserving a more intense, concentrated fruit with a rich, earthy character.
In Contra Costa, the Nebbiolo planted can be crafted into a traditional Barolo style wine, renowned as one of the greatest Italian red wines. The Nero D'Avola and Montepulciano varieties from this region also can be crafted into more traditional Italian styled wines, often complimented with traditional Italian derived yeast strains such as BM45, BM 4×4, and BRL97. These yeast strains have been isolated from long established wineries in Italy and propagated for commercial distribution by top yeast researching universities in Italy such as the University of Torino. The use of these strains with the grapes of these growing regions can bring a truly Italian winemaking experience into your winery and the Italian passion for winemaking into your heart.
Article written by Winemaker Maureen Macdonald
This year's growing season should produce some intense and complex wines!
We are very excited and fortunate to be sourcing our Chilean grapes and juices from the "Heart of the Chilean Wine Industry" known as the Curico Valley.  Curico has been a wine grape growing region since the 1800s. With its fertile soil, microclimates, and the ability to grow over 30 different wine grape varieties, it's no wonder this prestigious region is considered the heart of the wine industry.
Soil Content: Sand, clay, decomposed granite, and volcanic-alluvial.
The second region we will be sourcing from is the Colchagua Valley. The Colchagua Valley is known for growing bold red wines, such as Carménère, Cabernet Sauvignon, Cabernet Franc, and Syrah. It has a mediterranean climate and is located along the southern end of the Rapel Valley. This topography creates a climate that receives around 23.3 inches of rainfall per year and little to no rainfall during their summer months. This helps keep the grapes safe close to harvest and ensures that the grapes are fighting for water therefore creating a more intense fruit.
 Soil Content: Sand, decomposed granite, and clay
This year's harvest has gotten off to a great start. The white grapes are coming off the vine and will be in transit soon. Our early red grapes such as Pinot Noir and Merlot will start harvesting around March 30th.
Arrival Dates: White grapes should arrive around the last week in April and the red grapes should start to arrive around the first week in May. Get your crushers ready!
Grapes Still Available: Carmenere, Chardonnay, Pinot Grigio, Sauvignon Blanc, and Viognier
Sold Out: Cabernet Sauvignon, Cabernet Franc, Malbec, Merlot, Petite Verdot, Pinot Noir, and Syrah
Juices Available: Carmenere, Cabernet Sauvignon, Cabernet Franc, Cabernet/Merlot Blend, Malbec, Merlot, Petite Verdot, Pinot Noir, Syrah, Chardonnay, Pinot Grigio, Sauvignon Blanc, and Viognier
Fresco Juices Available: Cabernet Sauvignon, Carmenere, Merlot, Malbec, Chardonnay, Sauvignon Blanc, Viognier, Chardonnay/Semillon Blend
What's the Winemaker's Think Tank?
Every Thursday we will post about a few frequently asked questions that our winemaker has answered. If you have a winemaking question you would like to have answered, please email us at support@juicegrape.com and we will try to get into next week's post. Cheers! 🙂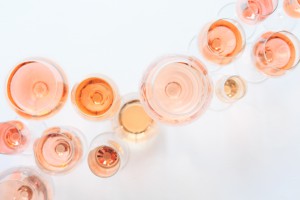 How do I make Rose?
There are a few different approaches to making rose wines. The most traditional way is to crush red grapes, leave the juice in contact with the skins for a limited amount of time, then press off the juice rather quickly (within a few hours) to yield a deep pink colored juice. Once this juice is fermented, it will yield a rose wine. The best grapes to use for this type of production would be any red varietal with a higher acidity. Early picked red grapes or a very fruit forward varietal tend to make the best roses. Some varietals that we have worked with successfully to make beautiful roses are Barbera, Grenache, Gamay, Chambourcin, and Pinot Noir.
Another approach would be to take a white wine and to add a small portion of red wine to it, predominantly for body and color. A very small amount of red wine will provide adequate color to change a white wine into a rose color. A small amount of prep work needs to be done before the blend is created. If the red wine was put through malolactic fermentation, the MLF must be complete before the wine is added into the white wine. If the red wine has not completed MLF, it cannot be used to blend as the bacteria will begin to metabolize the malic acid within the white wine. To prevent this, first make sure that the wine has completed MLF, then add Lysozyme to prevent the further proliferation of bacteria. It is always imperative to make sure that the wines have also been adequately sulfited prior to blending as well. It is very important to do bench trials of the blends before the addition of the red wine to ensure the desired results. A small amount (5-10%) of the red wine will add a nice touch of color and body to a white wine, creating a beautifully blended rose.
We hope this information helps with your winemaking. If you have any follow up questions or winemaking questions in general, please email us at support@juicegrape.com.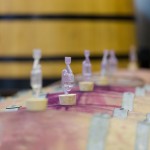 What's the Winemaker's Think Tank?
Every Thursday we will post about a few frequently asked questions that our winemaker has answered. If you have a winemaking question you would like to have answered, please email us at support@juicegrape.com and we will try to get into next week's post. Cheers! 🙂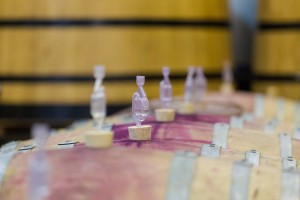 How do I know if fermentation is complete?
It is often easy to see visual signs of fermentation:  from activity in the airlock, bubbles, and the formation of a cap to the aromas of yeast and carbon dioxide, the wonders of fermentation are succinct observation.  But how does the home winemaker know when the fermentation is complete? The simplest way of seeing if fermentation is complete is to taste the wine and observe if there is any sweetness to it. If there is still sugar that you can taste, the yeast have not yet completed their job. The most accurate and scientific way of seeing if fermentation is complete is to take a measurement of the Brix via a hydrometer. A hydrometer is a glass instrument that reads sugar content via the hydrometers buoyancy in wine juice. The juice sample should always be placed into a sanitary, cylindrical shaped vessel. As the wine ferments, yeast consumer sugar and excrete alcohol, making a thinner, less dense liquid. At the beginning of fermentation, the hydrometer will not sink very far into the wine. The sugars within the juice make it thicker and the hydrometer will float on top of the juice. As fermentation progresses the new wine becomes less dense and sugary, allowing the hydrometer to sink down into the liquid. When the fermentation is complete, the hydrometer will sink down into the liquid to the 0 mark, if not farther. When reading the hydrometer, spin it slightly in the cylinder to dislodge any bubbles that may cling to the sides of the hydrometer. Observe where the meniscus of the wine falls on the gradients of the hydrometer. This will give you your sugar level in degrees Brix of the fermenting wine. When the hydrometer sinks to zero or below, the fermentation is complete and you can rack the wine.
We hope this information helps with your winemaking. If you have any follow up questions or winemaking questions in general, please email us at support@juicegrape.com.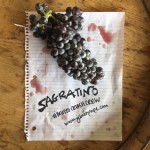 Our Italian Wine Grape Clones has finally arrived from Contra Costa. Located below Suisun Bay and East of the Oakland Hills, Contra Costa is the premier growing area for Italian varietal wine grapes. Many of the vines grown in this area are considered ancient. The Mediterranean climate produces wines with bold features and good color. The soil is deep and sandy, making the grapes fight for their water, only increasing the intensity of the fruit. Think big bold reds, with leathery notes, and supple tannins. Quantities are limited, make sure to call ahead so we can secure your order. Ciao!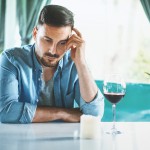 What's the Winemaker's Think Tank?
Every Thursday we will post about a few frequently asked questions that our winemaker has answered. If you have a winemaking question you would like to have answered, please email us at support@juicegrape.com and we will try to get into next week's post. Cheers! 🙂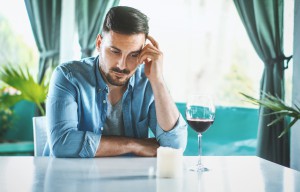 What do I do if I have a stuck fermentation?
                  Sometimes, even though we take great care as winemakers to avoid it, we can get caught with a stuck fermentation. Yeast are incredible creatures, capable of very rapid reproduction, but they do have their limiting factors. It is very important to know the limitations of the certain yeast strain that you are using for your wine. Evaluate your must's pH to ensure that it is above 3.2, the lower pH environmental threshold for most yeast strains. Take into consideration the alcohol tolerance of the yeast that you selected. If you take the initial Brix level and multiply it by .55, you will have a pretty close estimate of your ending alcohol by volume. Make sure that you haven't put in a yeast that is unable to handle the rising alcohol levels of the must. Another important factor to consider is the temperature of the must. All yeast strains have a preferred temperature window in which they like to work and reproduce. Because fermentation is an exothermic reaction, check your temperatures (if making reds always take a measurement under the cap) and be sure they haven't gotten so warm that the yeast may be dying off. The opposite is also true, ensuring that your juice or must have warmed up enough to allow the yeast to begin their processing. Lastly, another important factor to  consider in the health of your fermentation is the nutrition of your yeast. Aside from the sugar that they consume, yeast also need proteins, vitamins, and minerals to complete a healthy fermentation. Using a nutrient, such as Fermaid, will give the yeast the other elements needed to properly process the juice.
                  After the careful evaluation of these factors, you may need to add a small amount of water, nutrients, or heat or cool the must/juice. A winemaker at Musto Wine Grape is happy to help you with the amounts and timing of these additions. If all of these factors have been evaluated and adjusted for, prior to fermentation, and you still have a stuck fermentation, you will need to restart the fermentation. Please contact support@juicegrape.com and a trained winemaker can help you with a restart procedure.
We hope this information helps with your winemaking. If you have any follow up questions or winemaking questions in general, please email us at support@juicegrape.com.
We have a bunch of classes coming up! Make sure to RSVP via Facebook or Sign Up via the website!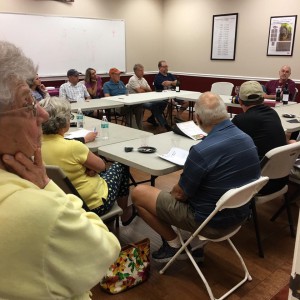 Saturday September 23rd: Common Winemaking Mistakes (FREE) at 10:00AM – RSVP by clicking HERE
Saturday September 30th: Winemaking 201 – Winemaker Lab Skills ($75.00) at 10:00AM – sign up by clicking HERE
Saturday October 7th: Winemaker Bootcamp ($150.00) at 9:00AM – sign up by clicking HERE