Fermenting Tubs: Product Spotlight
Fermenting tubs: we sell a variety of winemaking products, including tubs specifically made for fermenting. Why is a fermenting tub one of the best investments you can make? Choosing the proper vessel to ferment your wine in is extremely important as it effects the quality of fermentation.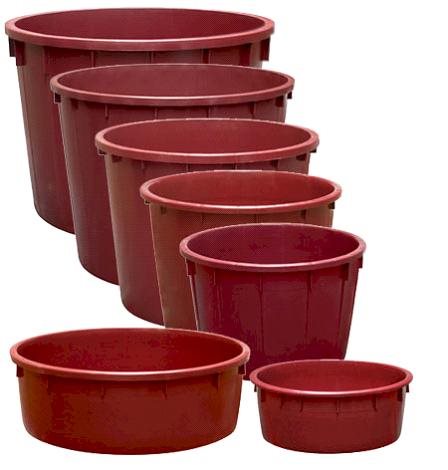 What's so special about our fermenting tubs?
Our fermenting tubs are made of food grade plastic. Did you know if you used a non-food grade plastic pail or tub to ferment your wine in, you can actually poison yourself? This is due to the plastic actually seeping into your wine while it heats up during fermentation! Wild, right?
What are the benefits of using a fermenting tub aside from not being poisoned?
Aside from not being poisoned by your fermenting tub, the way our fermenting tubs are engineered makes a big difference than per say a normal drum or bucket. Our pails gradually get wider going from the base up, giving the must more surface area to breathe. This also helps with any cold spots you may have. More surface area equals better fermentation, better fermentation equals better wine, and we all know what better wine equals!
Do your fermenting tubs come with lids?
Our fermenting tubs do come with lids (sold separately) however; we actually recommend simply using a bed sheet draped over the tub. Why? Let's revisit the need to let your wine breathe: not providing enough oxygen to your wine can actually give it a rotten egg smell, this is due to volatile sulfur compounds developing in the enclosed space between the wine and the lid. Not only do you want to avoid rotten egg smelling wine, you also don't want your tub to explode. A closed fermentation tub becomes an incubator, trapping heat with the gasses and BOOM! Now you have must everywhere AND your winemaking room smells like rotten eggs. Yuck. Using the bed sheet instead of the lid will prevent this too.
If you've decided to invest in a fermenting tub, visit our store to pick yours up or give us a call at (877) 812 – 1137 to place your order over the phone with one of our sales associates. You can view the sizes and specs of our tubs here.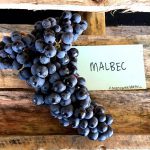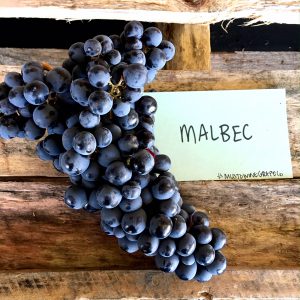 7 Tips for How to Prep for the Chilean Wine Harvest 🍇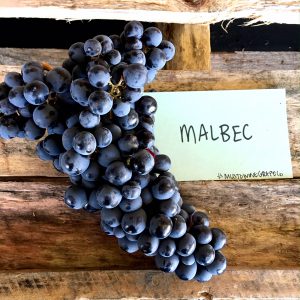 1. Clean and organize your winemaking cellar
2. Take inventory of your fermentation supplies and re-stock
3. Check all wines that are aging – top off, make SO2 adjustments
4. Inspect and double check your tools and equipment
5. Decide if you want/need to upgrade or replace any equipment
6. Look over past winemaking notes
7. Bottle any wine you need to in order to free up space for this seasons wines
Have you ordered your Chilean winemaking products yet?
Give us a call at 877-812-1137 or email us at sales@juicegrape.com to get your set up!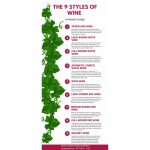 The world of wine is a big one. Whether you are a newbie winemaker or drinker, or one of the pro's that just needs a refresher.
We put together a printable pocket guide for identifying the 9 styles of wine.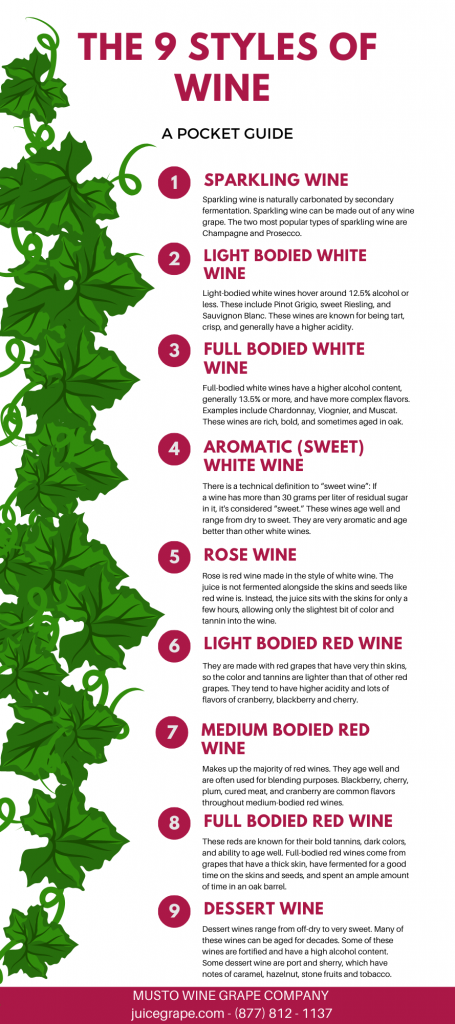 This printable pocket guide provides a simple overview of each of the 9 styles of wine and what characteristics to look for. Its a great idea to keep handy in your wine tasting notebook so as you write your tasting notes you can easily identify each wine!
Once you are able to taste the 9 styles of wine, it will give you a better understanding of wine as a whole. Once you have a good understanding for wine, you'll be able to fully understand tasting wine and even making it! Obviously wine tasting and winemaking can be complex but with dedication for learning, and having the support (us!) it can ensure your success.
Other types of reference guides that are good to keep handy are things like a wine tasting wheel and color chart that allows you to identify more colors, aromas and flavors!
Want to make your own wine? Musto Wine Grape Company is here to help. Give us a call at (877) 812-1137 to speak with one of our Crush Crew members to get you on track to making the wine of your dreams!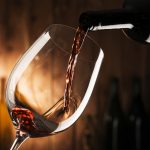 When you are first starting out in the wine-tasting world, you come face to face with the intensity and complexity of certain wines as you taste them. One of the things that your palate will start to recognize is the thickness and texture of the wine in your mouth. We identify this mouthfeel as the body of the wine. It can be difficult to explain a wine's body because it is not as obvious as sweetness or acidity.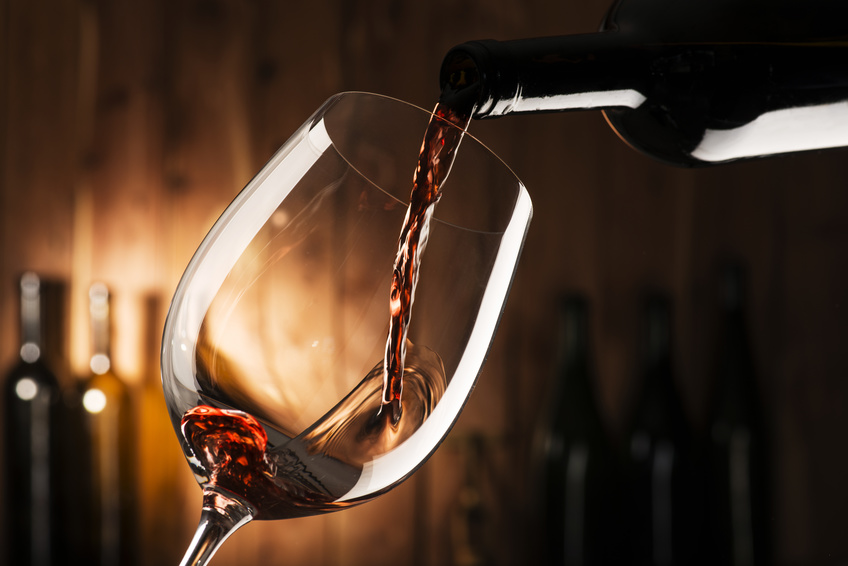 The body of wine can be described in three ways:
When the body of a wine is light, think of drinking a glass of water. It's thin, goes down easily, and is smooth.
When the body of a wine is medium, think of drinking a glass of skim milk. The consistency is thicker, but not too thick, and sticks around in your mouth a little longer.
Lastly, when the body of a wine is full, think of drinking a glass of whole milk. This would be the thickest, with the longest-lasting finish.
Light-bodied wines
Light-bodied wines are light and delicate on your palate making them popular during the summer because they are crisp and refreshing.
Medium-bodied wines
These wines are known for being "in-between" because there is no true cut off for where they actually sit on the tasting spectrum. Sometimes they can be more light-to-medium bodied, or they can be medium-to-full. These wines are usually the best to pair with food because they have the perfect balance of tannins and acidity.
Full-bodied wines
These robust and powerful natured wines are bold. These would include deep red wines and ports, and these characteristics come from their skins which are packed with tannins. If you taste a full-bodied wine, you'll notice it leaves a coated finish in your mouth.
What gives a wine its body?
Tannins, sugar, and acids all contribute and determine the overall body of a wine. Something that can help you determine the body of a wine is its alcohol level. Alcohol adds to the intensity and thickness of a wine. The more alcohol that wine has, the heavier it becomes and the bigger mouthfeel it offers.  The grape itself determines the body, starting in the skins. Thick-skinned grapes like Cabernet Sauvignon contain a lot more extract than Pinot Noir, which is thin-skinned. Production methods also impact the weight of the wine as well, say if the wine was oaked. White wines tend to be much lighter than red wines, but there can be fuller-bodied white wines – like buttercream chardonnay.
Can I make my own?
Musto Wine Grape Company is here to help you make the wine of your dreams! The Spring Chilean winemaking season starts in late April, early May. Secure your winemaking grapes or juices and give us a call at (877) 812-1137 to speak with one of our Musto Crush Crew members. We can get you set up with everything you need and provide customer support along the way to ensure your success!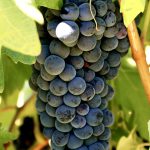 Malbec is a grape variety with a deep, inky color, producing dry red wines that boast robust tannins and a long, smooth finish.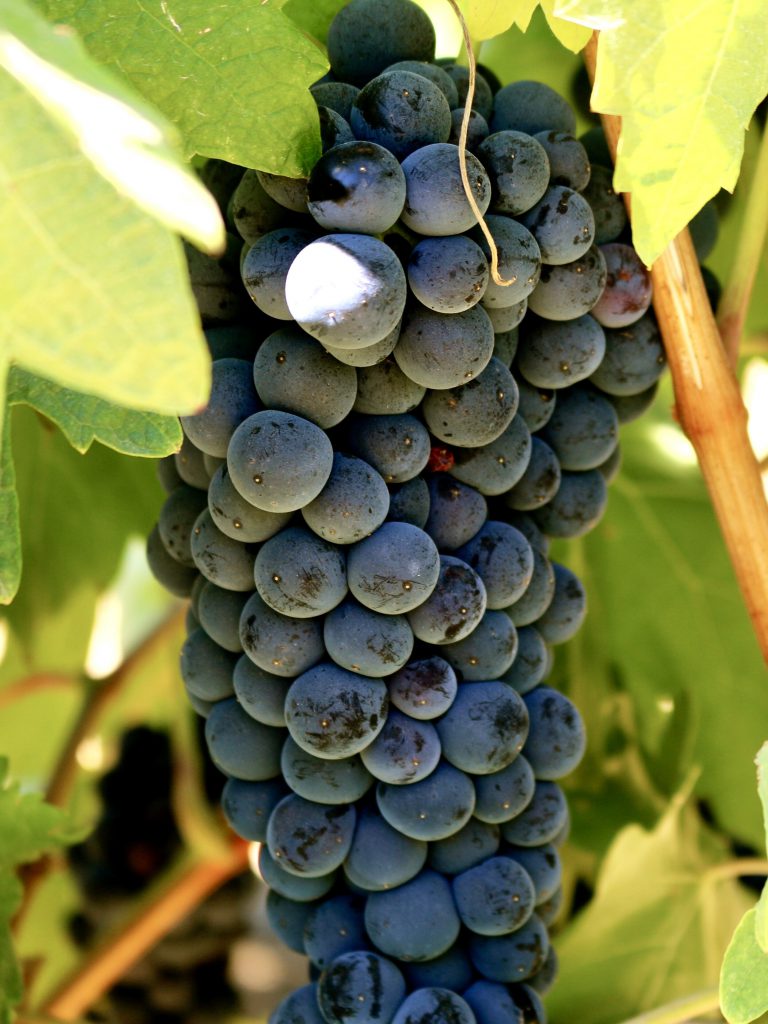 Where is Malbec from?
Malbec was almost exclusively grown in France, where it played a primary role as one of the main Bordeaux grapes. The climate and pests in France did not allow for Malbec to perform to its utmost potential. Struggling to thrive, growers saw it as weak, finicky, and susceptible to disease as well as rot. It is mainly associated with Argentina and Chile now because it thrives there. It took well to the climate, excelling in the high elevation and heat, making it one of the most widely planted grapes. In the United States, you can find the majority of wine grape plantings in California, yet Malbec only makes up for 0.5% of those plantings.
Malbec Characteristics
This grape can yield a wide range of fruit aromas that vary widely depending on the climate they are grown in. Cooler climates like France and Washington state yield black cherry, raspberry, and plum aromas. For warmer climates like Chile, you'll get more blackberry, blueberry, plum, and black cherry. They're juicy and jammy, with notes of vanilla, tobacco, dark chocolate, and oak. They have medium acid and moderate levels of tannins. Chilean Malbec's boast with red fruit flavors like cherry, raspberry and have floral and slight earthy notes.
Can I make my own?
Musto Wine Grape Company is here to help you make the wine of your dreams! The Spring Chilean winemaking season starts in late April, early May. Secure your Malbec and give us a call at (877) 812-1137 to speak with one of our Musto Crush Crew members. We can get you set up with everything you need and provide customer support along the way to ensure your success!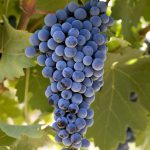 What is Cabernet Sauvignon?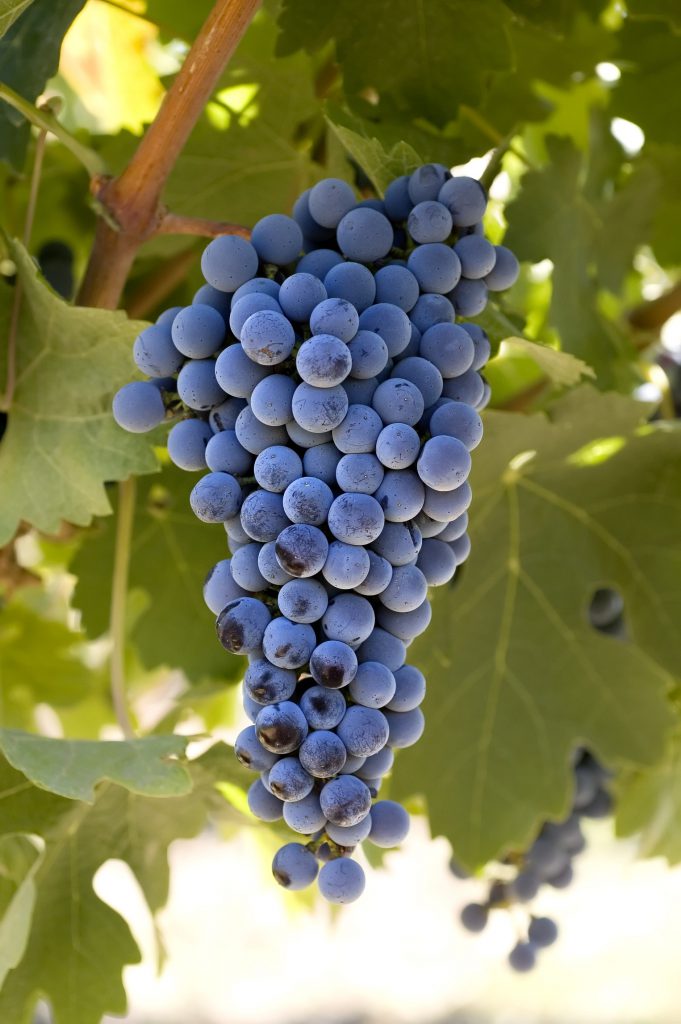 Known as the king of red grapes, Cabernet Sauvignon enjoys the same regal status in California as it does in its native home of Bordeaux, France. Californian Cabernet Sauvignon tends to be more fruit-forward and mellow, with rich dark fruit notes. The most common aromatic and flavor components found in this varietal are plum, black cherry, blueberry as well as warm spice, vanilla, black pepper, and tobacco. Aside from being known for its dark color and full body, it's known for often being over 13.5% in alcohol content. The average alcohol content of a Cab from California floats around 14.5%. At Musto Wine Grape we carry a variety of Cabernet Sauvignon grapes from multiple AVAs in California, as well as all of the yeasts, nutrients, and equipment you'll need.
What kind of yeast should I use when making Cabernet Sauvignon?
*Note that full expression of the desired characteristics for any of the following yeast strains is based on proper care and feeding if the yeasts, along with using quality fruit and good winemaking practices. It is also strongly recommended that Go-Ferm and Fermaid-K are used as well as temperature management throughout the entire fermentation. As always, if you need assistance with any part of your winemaking process, do not hesitate to reach out to us at sales@juicegrape.com or give us a call at (877) 812-1137 to speak with someone who can assist with any product recommendations, procedures, or problems.
BM45 yields a big mouthfeel, notes of cherry liquor, rose petal, jam, plum, berry as well as earthy and spicy elements. It offers color stability and helps to minimize vegetative characteristics.
BDX is an all-around great choice for berry, plum, and jam characteristics. It has a moderate fermenting rate and offers good color retention. By re-enforcing existing tannins, it develops structure in the wine. Because of this, we advise to not use with unripe fruit.
RP15 emphasizes the berry aspects of the fruit, along with color stability, increased mouthfeel, and agreeable tannins.
D254 yields a big mouthfeel and rounds tannins as well as intense fruit. It has a focus on berry and jam characteristics, but more so of dried fruit than fresh. It's also great for color stability and adds body to blends.
D80 offers big volume and fine grain tannins. It is great for encouraging more positive tannin intensity to a blend.
Where do you source your Cabernet Sauvignon from?
We offer Cabernet Sauvignon from multiple AVA's within California and Washington:
Lanza-Musto Vineyards in Suisun Valley, CA (Valley, 169, 15, and Koch)
Mettler Family Ranch in Lodi, CA
Napa Valley, CA
Washington State (Clone 33)
Sonoma County, CA (Chalk Hill)
Amador, CA
King's River, CA
Paso Robles, CA
Central Valley, CA
Is there a certain winemaking procedure specific to Cabernet Sauvignon?
You can follow our Red Wine Grape Procedure which you can find here, if you are using juice you can find the procedure here and if you are using frozen must, here. The procedure is standard for making red wines, but using the proper yeasts and nutrients specific for Cabernet Sauvignon and consistent monitoring will have the biggest impact on your final wine.
Where can I buy grapes, juice, or must?
At Musto Wine Grape Company, all red grape varieties are available in 36lb cases, in frozen must by request, or in 6-gallon fresh juice pails. For Sterile Juice options that can be shipped year-round and without refrigeration click here.
Finally, if you need the best options and equipment suited for you and your winemaking goals, email sales@juicegrape.com or call (877) 812 – 1137 to speak with one of our Musto Crush Crew members who can help. We are here to provide all of the winemaking products you need to make the wine of your dreams, as well as the customer support to ensure your success!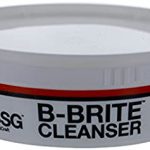 What is B-Brite?
B-Brite is an eco-friendly cleaner that uses sodium percarbonate and sodium carbonate to remove stains and fermentation residues. It contains no chlorine, which can be dangerous around wine. If chlorine comes in contact with your wine or winemaking equipment, it can result in "cork taint."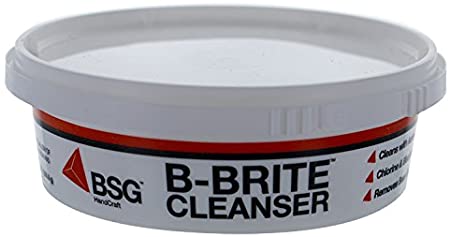 It is not a sanitizer or disinfectant, so you'll still need some SO2 handy to sanitize your equipment afterwards. B-Brite does have moderate anti-microbial properties, however, that can be beneficial in fermentation settings. It is safe to use on all materials and equipment.
How do I use it?
First, dissolve one Tablespoon per 1 gallon of warm water. Second, wash your equipment with the solution. Lastly, rinse with clear, cold water. For descaling of significant mineral buildup, a 20-30 minute soak in B-Brite solution might be required.
Where can I get it?
You can find and purchase it here. We carry it in multiple sizes ranging from 8oz to 5lbs. If you need assistance in cleaning your winemaking equipment, check out our Free Cleaning and Sanitizing video (here), or give us a call at (877) 812 – 1137 and a sales associate will be here to help you find what you need.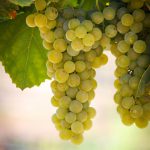 Chardonnay is a white wine grape that originated in the Burgundy wine region of eastern France. We source our Chardonnay wine grapes from 3, high quality, and sustainable appellations in California. This includes Suisun Valley, Lodi, and Central Valley. These regions produce a range of outstanding high quality to premium luxury wine grapes for the best value.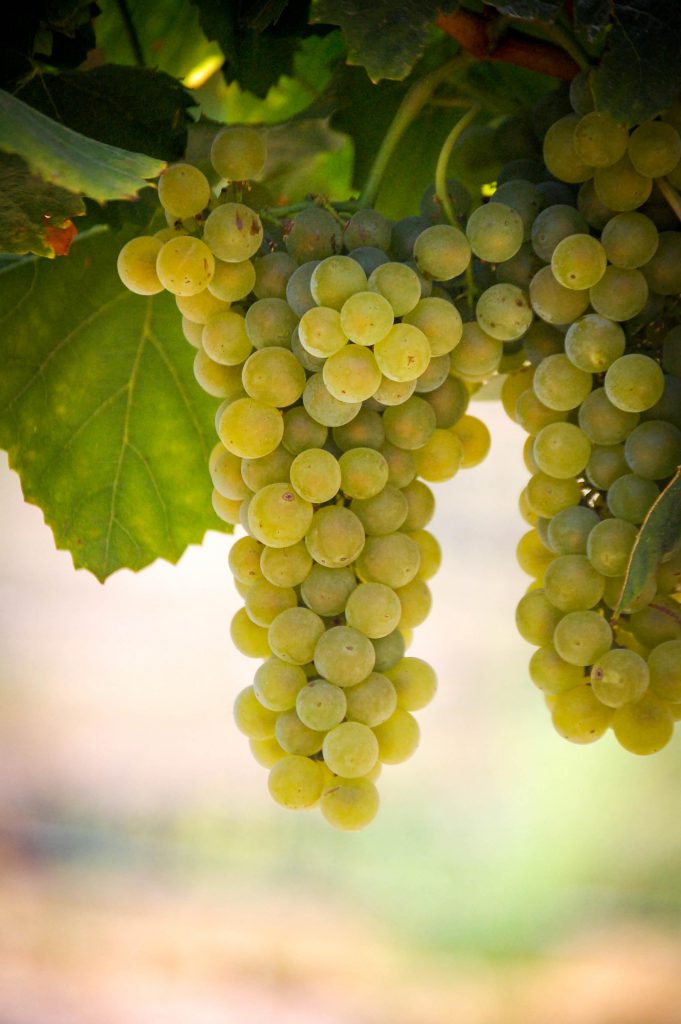 Suisun Valley, California
Firstly, Suisun Valley Chardonnay tends to yield beautiful notes of honeysuckle, green apple, and lemon tied into a welcoming nose. It is full-bodied and lush on the palate featuring tropical flavors of pineapple, peach, and bright citrus. It also has a clean and pleasant finish. We recommend fermenting in a stainless steel fermenting tank using QA23 wine yeast. This is perfect if you're aiming for that tropical profile in your Chardonnay.
Lodi, California
Secondly, If you're looking to make a beautifully balanced wine with lovely notes of pineapple and citrus, that mingles with notes of sweet vanilla custard finishing with just the right amount of silkiness and acid, we recommend the Lodi Chardonnay. We also recommend fermenting with D47 wine yeast in a French oak barrel. When you are fermenting in a barrel, it's best to use MBR31 to allow your Chardonnay to go through Malo-Lactic Fermentation. This will achieve those silky and buttery finishes.
Central Valley, California
Finally, If you're drawn to the Lodi Chard characteristics but you're looking for more complexity, try the Central Valley Chardonnay. It has the potential to yield fresh tropical fruit, pears, and peaches along with custard cream flavors leading to a creamy, soft, and mouth-filling finish. For these results, we recommend fermenting in a stainless steel tank or fermenting tub with VIN13 wine yeast and aging in a French oak barrel. Inside the barrel, it should undergo Malo-Lactic Fermentation with the use of MBR31 and will yield that layered complexity you're craving.
Ready to make your own Chardonnay? Musto Wine Grape is here to supply you with everything you need to make the wine of your dreams. Email us at sales@juicegrape.com or call (877) 812-1137 to speak with someone who can get you started!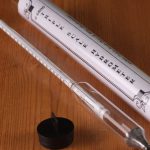 A Triple Scale Hydrometer is a winemaking instrument used to measure the progress of fermentation and determine the alcohol percentage it will yield.
How does it work?
The Triple Scale Hydrometer measures the density of a liquid in relation to water. In winemaking, you are measuring how much sugar is in the wine. The more sugar that is in the wine, the high the hydrometer will float. As fermentation proceeds and sugar turns in to alcohol, the hydrometer will slowly sink. When fermentation is complete the hydrometer will stop sinking.
How do I read it?
Triple Scale Hydrometers have their name because they indeed have 3 scales. The 3 scales are Specific Gravity, Brix, and Potential Alcohol.
Specific Gravity – is the ratio of the density of a liquid to the density of water. In winemaking, as you add sugar, the specific gravity increases. It indicates the amount of fermentable sugar or potential alcohol in the wine.
Brix – the measurement of the sugar content in grapes, must, and wine. This indicates the ripeness of the grapes at harvest. To get an alcohol conversion, multiple your Brix by .55.
Potential Alcohol – the total measurement of the alcohol that wine may contain, once fermentation is complete. This includes the levels of glucose and fructose. The levels of each will enable the winemaker to determine the conversion rate of sugar into alcohol.
How do I use it?
Place a sample of your wine into a test tube. You can use a wine thief to retrieve the wine from your vessel easily. Place the hydrometer into the test tube filled with wine. It will take a moment for it to stop spinning and moving around. Once it becomes still, record the data from each scale. It is a good idea to do this when you receive your must or juice so that you have your starting numbers. It is always a great idea to track your process for any future possible issues, or if your wine comes out amazing and you'd like to repeat the steps again for your next batch of wine.
Where can I buy one? 
You can buy your Triple Scale Hydrometer here. Musto Wine Grape is here for you and all of your winemaking needs. From equipment to customer support, we're here to help you make the wine of your dreams. For any questions email sales@juicegrape.com or call (877) 812 – 1137 to speak with someone to get you started!