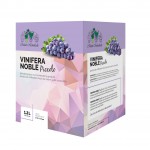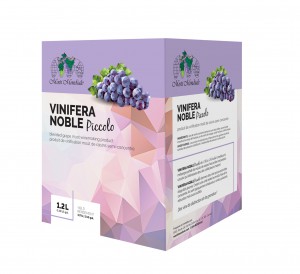 I have never made a gallon of wine in my life; I mean not that small a batch. I am used to making much more wine at a time, from a few gallons to 4000 gallons at a winery. I have made wine from mostly fresh grapes, white juice and even 6 gallon kits. In fact I have made over 50 kits in my days, but I had to think twice before I made a ONE gallon kit.
Well, I did it and guess what? It was fun! I made a one gallon kit from Mosti Mondiale Vinifera Noble. I tried the Malbec, since I just made 45 gallons from Chilean grapes. I thought it would be a good comparison on the nose and the taste. Since I made kits before, I was familiar with the process. And this small kit was no different – It was the same process you have for the standard six gallon kits.
The biggest challenge I had to deal with was the smaller fermentation and storage vessels required for one gallon of wine. I started by pouring the grape juice in a one gallon bottle and then topping it with water to measure out the correct volume. You can buy a two gallon fermentation pail, but I thought I would try using one of my 3 gallon carboys with an air trap. So I poured the gallon of adjusted wine into the 3 gallon carboy and then poured the yeast into the opening in the carboy. It worked fine.
In order to test the specific gravity of the wine during fermentation, I just poured some of the wine into a hydrometer jar. After taking the measurement, I poured the wine back into the carboy to continue fermenting. There was no wasting of wine on this batch. When I had to stir the wine, I simply shook the entire carboy.
When fermentation was complete, I racked the wine into a small pail. Then I added in the packets of sulfite, sorbate and clarifying agents supplied with the kit. Then this finished wine was poured into a gallon jug to settle for further rackings and aging. Always remember to top off the storage vessel to avoid oxidation.
I think the biggest challenge was the de-gassing of the wine. Normally, with a six gallon kit we whip the wine with a degassing wand on the end on a drill. We need to get rid of the gas trapped in the wine for clarifying and for a still wine (no fizz). With this small batch, there really is not enough wine to whip. I decided to use a vacuum pump to degas the wine, which I have also used on larger batches of kit wines. A small vacuum pump is easy to use and economical.
So, my wine is aging and smells wonderful. I will get five 750ml bottles of wine from this kit. So why make such a small batch? It is a great way to learn how to make wine as a beginning wine maker. The cost is minimal, but the experience is great. You can make 2, 3, or 4 different grape varietals and blend them when they are finished. Once you get your feet wet with these starter kits, you can move onto six gallon kits which yield 30 bottles – now we are talking. Then you have the confidence to move up to juice and grapes. After that, there is no stopping you!
Have fun with this smaller kit. I did and had fun doing it!!
Frank Renaldi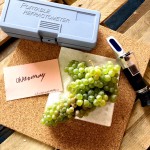 Hello Winemakers!
Below are the Brix numbers for the White Wine Grapes from Chile. We received Chardonnay, Pinot Grigio, Sauvignon Blanc, and Viognier early this morning. We are looking forward to you all picking up and enjoying the white wine grapes of Chile! It looks like it's going to be a great vintage!
Chardonnay: 22.5
Pinot Grigio: 23.5
Sauvignon Blanc: 23.0
Viognier: 22.5
The reds should be arriving in early May, we will keep you updated as soon as the grapes clear customs! Keep an eye on our blog, harvest tracker, and social media platforms.
Brix (°Bx) is a way to measure the potential alcohol content of a wine before it's made by determining the sugar level in grapes. Each gram of sugar that's fermented will turn into about a 1/2 gram of alcohol. (description via Wine Folly)
*Please keep in mind these numbers are only sample of what arrived from Chile. Please make sure to take your own Brix readings when you receive your grapes for the best possible fermentation outcome. 
Thank you and Happy Winemaking!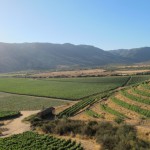 Yeast Pairings for Chilean Wine Grapes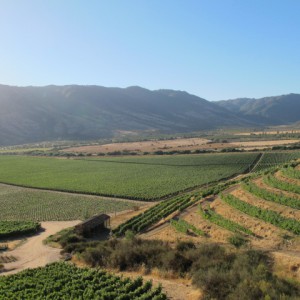 Cabernet Sauvignon: BM45, BM4X4, D80, RC212, D254
Cabernet Franc: BM45, RP15, D254, D80, BDX
Petite Verdot: BM4X4, D80, D254
Chardonnay: QA23, VIN13, D47, COTE DES BLANCS
Pinot Grigio: 71B, VIN13, QA23, R2
Sauvignon Blanc: VIN13, QA23, R2, D47, V1116
Which yeast will you use?

Also, don't forget to watch our Youtube Video on "Yeast & Stuck Fermentation"
Cheers! And Happy Winemaking!