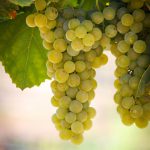 Chardonnay is a white wine grape that originated in the Burgundy wine region of eastern France. We source our Chardonnay wine grapes from 3, high quality, and sustainable appellations in California. This includes Suisun Valley, Lodi, and Central Valley. These regions produce a range of outstanding high quality to premium luxury wine grapes for the best value.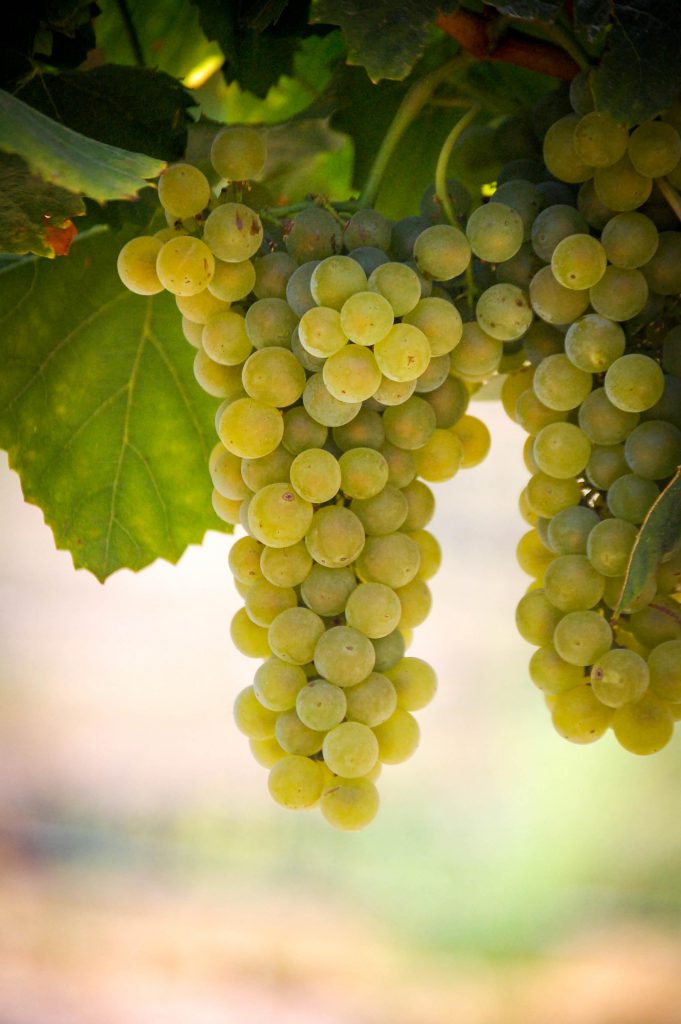 Suisun Valley, California
Firstly, Suisun Valley Chardonnay tends to yield beautiful notes of honeysuckle, green apple, and lemon tied into a welcoming nose. It is full-bodied and lush on the palate featuring tropical flavors of pineapple, peach, and bright citrus. It also has a clean and pleasant finish. We recommend fermenting in a stainless steel fermenting tank using QA23 wine yeast. This is perfect if you're aiming for that tropical profile in your Chardonnay.
Lodi, California
Secondly, If you're looking to make a beautifully balanced wine with lovely notes of pineapple and citrus, that mingles with notes of sweet vanilla custard finishing with just the right amount of silkiness and acid, we recommend the Lodi Chardonnay. We also recommend fermenting with D47 wine yeast in a French oak barrel. When you are fermenting in a barrel, it's best to use MBR31 to allow your Chardonnay to go through Malo-Lactic Fermentation. This will achieve those silky and buttery finishes.
Central Valley, California
Finally, If you're drawn to the Lodi Chard characteristics but you're looking for more complexity, try the Central Valley Chardonnay. It has the potential to yield fresh tropical fruit, pears, and peaches along with custard cream flavors leading to a creamy, soft, and mouth-filling finish. For these results, we recommend fermenting in a stainless steel tank or fermenting tub with VIN13 wine yeast and aging in a French oak barrel. Inside the barrel, it should undergo Malo-Lactic Fermentation with the use of MBR31 and will yield that layered complexity you're craving.
Ready to make your own Chardonnay? Musto Wine Grape is here to supply you with everything you need to make the wine of your dreams. Email us at sales@juicegrape.com or call (877) 812-1137 to speak with someone who can get you started!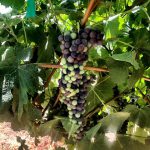 We spoke with Joe from Cry Baby Vineyards this week and he said, "the 2020 harvest is off to a great start. We had good growing conditions throughout the year and veraison is happening in the Black Muscat and Teroldego vineyards. The crop is looking to be of normal to light size. This means well balanced berries for great winemaking results. We are projected to have some higher degree days in the coming weeks. Due to this, we are thinking harvest might be 1-2 weeks earlier than last year. The earliest ripening fruit should start coming off the vine around August 20th if the weather stays on this track."
We at Musto Wine Grape will keep you updated as the California harvest develops!
Frank Musto's Black Muscat Vineyard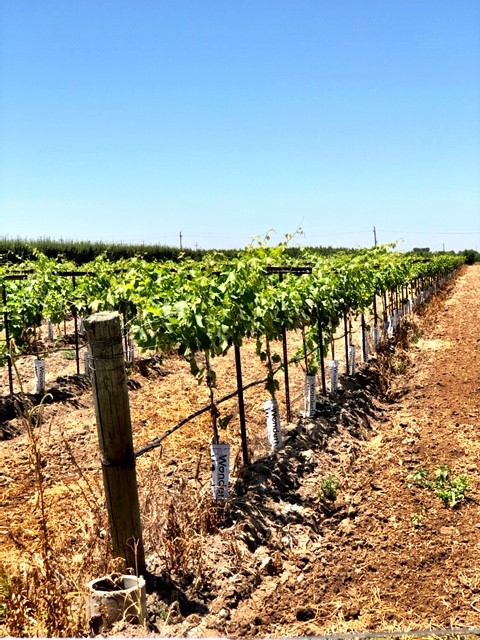 Black Muscat Grapes going through Veraison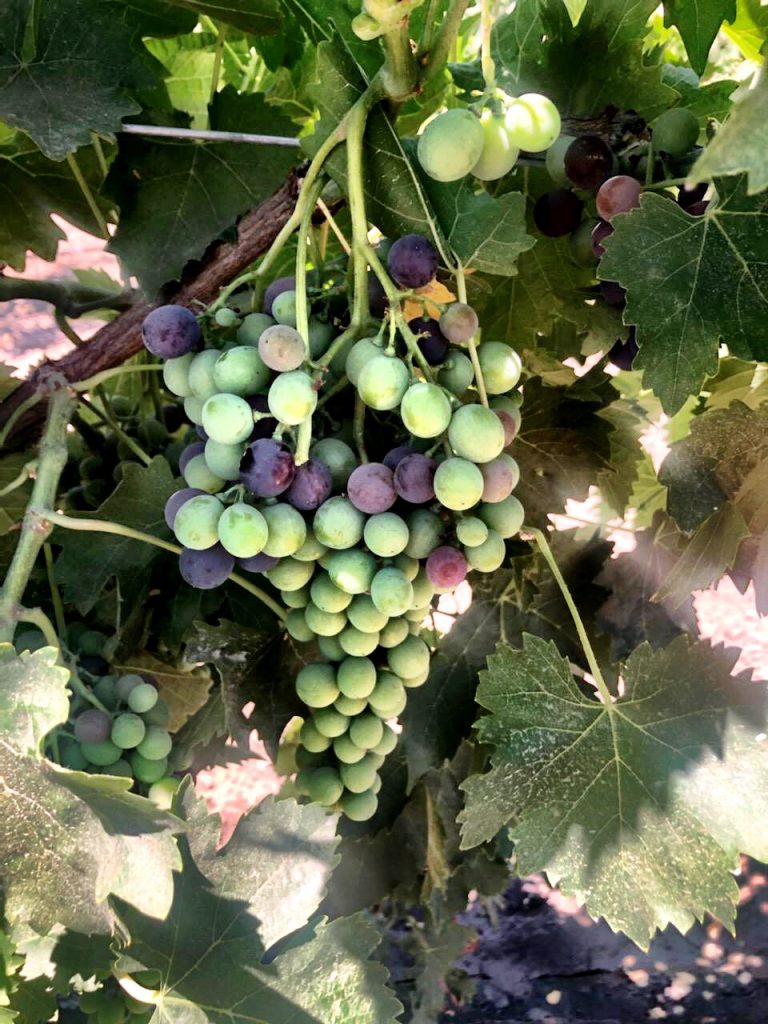 What is Veraison?
Veraison occurs when the berry transitions into the ripening stage. From now forward the berry will increase in sugar concentration until it is harvested at the desired brix level. Grapes for sparkling wine or champagne are harvested around 17 brix and grapes for still wine are harvested around 25 brix. The brix level will determine the alcohol level in the wine. For example, a grape picked around 25 brix should create a 12.5% alch by volume wine.
Teroldego going through Veraison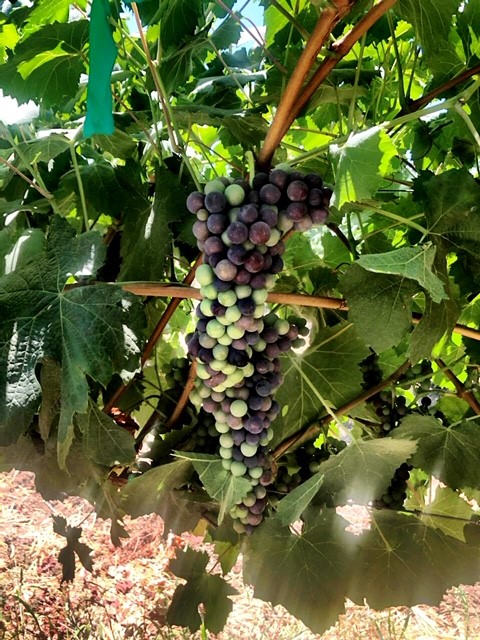 Interested in making Black Muscat or Teroldego?
Check out these blog posts below for more details!
If you are interested in purchasing wine grapes or winemaking juices this fall please email sales@juicegrape.com or call 877-812-1137 for pricing and information. We are looking forward to speaking with you about your 2020 vintage!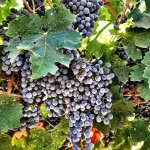 Good Morning from Madera! Our Clone 337 Cabernet is looking GORGEOUS and coming in at 21/22 Brix. We will work to harvest these around 24-25 Brix. According to the weather we will see a heat spike in the coming days. Central Valley harvest may be here before we know it! Seeing grapes as early as September 6th!
Clone 337 is best known as one of the premier French clones. It is similar to the Dijon clones and gives good yield, small intense berries, and very fruit forward flavors. These wines create a lush mouthfeel, have deep color, and intense dark fruit, chocolate, and intense tannins. Age in French or Hungarian Oak for an extra shot of intensity and depth.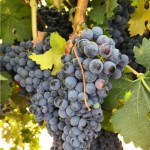 The King's River Vineyard is located in Sanger, CA – Southeast of Fresno, on the way to Squaw Valley, Tahoe and the Sierra Foothills.
The vineyard is made up of 40 acres of white ash & sandy loam soil. The vineyard has been in existence since 1954 and the family has grown everything from grapes for wine and raisins to peaches, plums, and apricots on this little piece of paradise. However, they ultimately decided to focus on what they love most – boutique style wines. The vineyard produces Cabernet Sauvignon (Clone 337), Petite Sirah, Alicante, Syrah, Barbera, Cabernet Franc, Tempranillo, Primitivo, Albariño, Muscat, and Chenin Blanc. Each block is meticulously managed. They thin leaves, drop fruit to secure intense flavors, and drip irrigate as to not over-water the vines. This family definitely produces grapes of distinction.
Their Wine Awards Include…
• 2014 Reserve Petite Sirah- Silver Medal
• 2014 Syrah- Bronze Medal
• 2014 Alicante Bouchet- Bronze Medal
• 2015 Reserve Albarino- Bronze Medal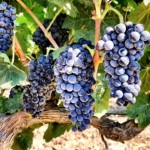 Suisun Valley Harvest Outlook
Everything is maturing along in Suisun Valley. We are seeing verasion come to end in varieties such as Merlot and Sangiovese. Petite Sirah, Cabernet 169, and later varieties are still going through the verasion process. Looking at the maturity level of the grapes harvest should start around September 4th in Suisun Valley – beginning with Sauvignon Blanc and Chardonnay. The next varieties to pick will most likely be Merlot around September 10th and, Sangiovese, and Malbec around September 16th. The later varieties such as Petite Sirah and Cabernet 169 should harvest around late September/early October.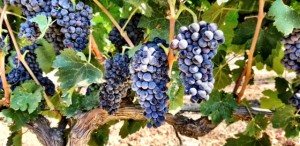 Interested in the weather in Suisun Valley? Click here to see what our weather stations are picking up on a daily basis!
Lodi Harvest Outlook
Overall the Lodi crop looks great. The rain helped strengthen the deep roots this winter, which allowed the vines to grow a vigorous canopy. The big canopies from the record rain fall has protected the grapes from the summer heat. Therefore, it should be an average to slightly below average crop this year. Most varieties look normal, however Cabernet and Zinfandel look to be low slightly lighter than last year. The Lodi appellation is made up of mostly sandy loam soil and unlike the Central Valley they get constant cooler temps in the evenings. This area experiences 40 degree swings in temps that help with coloring the grapes and the skins are thicker which produce a dark juice high in tannins. This is why the region is famous for its delicious Zinfandels and Italian grape varieties!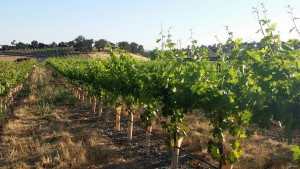 Central Valley Harvest Outlook
With the extra rain fall Central Valley is looking to be a great harvest. The crop looks to be about the same as last year and we should be harvesting about 4-6 days later than last year. We anticipate some of the Central Valley fruit to start shipping to the East Coast around August 28th. Get your crushers ready!!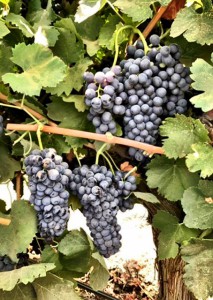 We should have an updated harvest report pertaining to Paso Robles, Napa/Sonoma, Contra Costa, and Washington State next week. Keep an eye out for our next email.
There is a lot going on at Musto Wine Grape Company and we are looking forward to seeing you on August 26th for Customer Appreciation Day.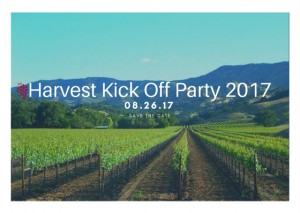 Cheers to making your favorite wine!!