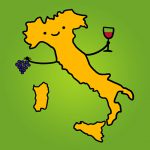 Let's make wine from Italian juice… at home!
Many winemakers wait all year for their annual Italian juice pickup at Musto. Despite the fact that they may be able to find some of these juices from California, they look forward to knowing that they will be able to make wine that hails from Italy itself.
There's so many juices to choose from:
Amarone- cooked cherries, dark plums, cherry liqueur
Barolo- tannic, rose aroma
Brunello- cherry, blackberry, tannic
Chianti- red fruit, dried herbs, herbaceous
Dolcetto- plum, blackberry, cocoa
Lambrusco- fruity, blackberry, bright red fruits
Montepulciano- red plum, thyme, baking spices
Moscato- sweet, fruity, aromatic
Nebbiolo- rose, cherry, leather
Nero D'Avola- cherry, plum, licorice, tobacco
Pinot Grigio- lemon, lime green apple, bright and crisp
Sangiovese- tart cherry, strawberry, plum
Trebbiano- peach, lemon, apple
Valpolicella- cherry, cinnamon, chocolate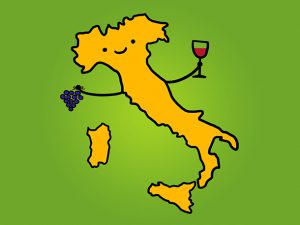 For winemakers who don't have access to a crusher, destemmer, or press, making wine from Italian juices is a great way to get the joy of making your own wine with less steps and less mess.
So how can you start making your own wine from Italian juices? Follow these steps and you'll be on your way!
Choose an Italian variety that speaks to you.
Come to Musto Wine Grape and pick up your pail of juice.
Bring it home, pop open that lid, and add 1/4 tsp potassium metabisulfite to it. Add

pectic enzyme

if you're going to (5 drops per gallon of juice). Give it a stir.
Allow it to come up to room temperature – we're talking 60 degrees or so.
Choose your fermentation vessel: will you keep it in pails or ferment in a carboy or demijohn? Make sure everything is clean and sanitized. *Be sure there is enough room to account for fermentation foaming*
If you are going to add fermentation tannins or additives (like oak dust,

Booster Rouge

,

Booster Blanc

) you can add that now. *Note: do not add tannins such as

FT Rouge

within 8 hours of adding enzyme*
Pitch the yeast once the temperature has reached at least 60F. Yeast strain choices will vary depending on the juice you choose – ask a winemaker at Musto Wine Grape for a strain recommendation for the varietal you're making. Follow the yeast starter directions explicitly. Be very careful of temperatures, never adding yeast if there is more than a 18 degree difference between the yeast starter liquid and the juice.
Carefully monitor the fermentation by checking Brix levels daily. Add yeast nutrients as needed if you choose to do so.
If you are adding

malolactic cultures

to your wine, you may also chose to do this at 1/3 Brix depletion. If using a malolactic nutrient (

Opti-Malo Plus

) with the bacterial culture, hydrate the nutrient in a separate container from the bacteria and add to the must directly before the addition of the bacteria. Follow all directions on the bacteria and nutrient packets explicitly.
When the fermentation is complete, rack off the lees and continue aging. Many Italian wines are aged with oak – if you choose to do this, you can do so in oak barrels or with

oak alternatives

(such as

chips

or staves).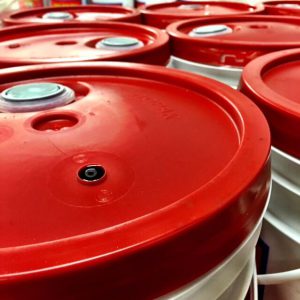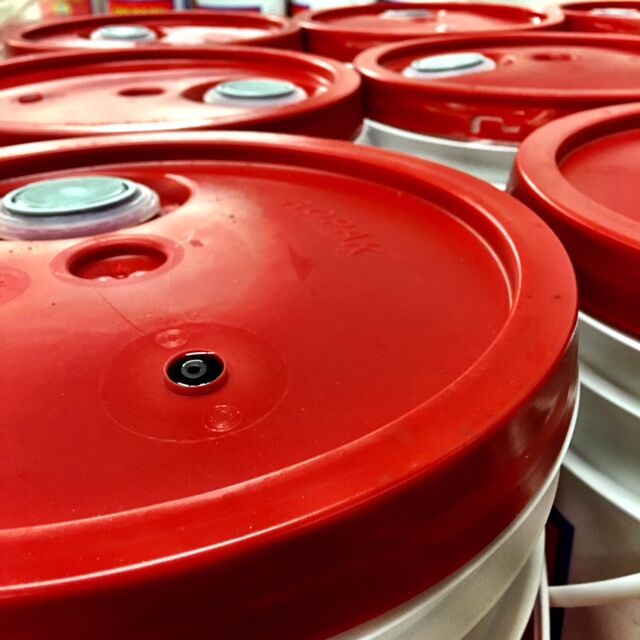 And there you have it! Delicious Italian wine that you made in your own home. There's nothing more rewarding than having a glass of wine you made with juice from a reliable source.
Feeling inspired? Come down to Musto Wine Grape and pick up some Italian juice. But don't wait too long – we are fast approaching the end of harvest time. Pick up everything you need and and be on your way to kicking back as you sip on a glass of homemade Italian wine. Who knows, maybe you'll even make Frank's Chicken Fettuccini Alfredo to accompany it!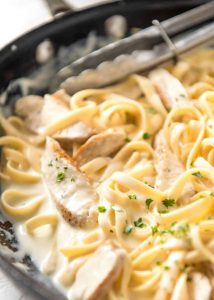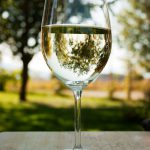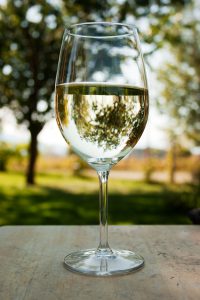 Trebbiano is a thinner skinned white grape from the very center of Italy, Umbria. Trebbiano accounts of roughly 1/3 of white wine grapes planted in Italy. Known for its fruity punch and bright acidity, Italian winemakers have been using this grape as a key component in white wine blends for hundreds of years. Trebbiano is also used in Italy to make premium quality balsamic vinegar. The Italians are not the only culture to have a unique use and high value for the Trebbiano grape. France uses Trebbiano (known there as Ugni Blanc) for the production of Cognac and also as a blending grape for wine production.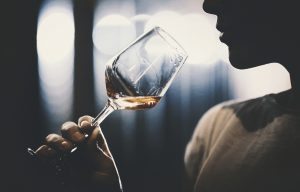 Trebbiano is an excellent blender for white wine production as it has a soft aroma that can easily compliment other white grape varietals. Subtle hints of citrus and minerality can easily meld with other more dominant white wine grape aromas upon blending. The flavors found in the aroma will carry through to the palate; lemon, wet stone, grass, and apple.  For the winemaker, using yeasts such as Alchemy I or K1-V1116 will help to produce a stronger aroma and fruit flavors. Both yeasts should be used in a temperature controlled environment, as to not generate too much heat during fermentation, burning off important aromatic esters. This grape would complement more bold white grape varieties such as Sauvignon Blanc, Muscat, or Gewurztraminer. It would be wise to ferment each wine in the blend separately and then blend post fermentation. Trebbiano can help increase quantities and balance out a stronger flavored or more acidic white wine. The use of fermentation aids such as Opti-White and Booster Blanc will also help to promote and retain the important varietal aromas. We always advise to use a complete nutrition program throughout fermentation, including the use of Go-Ferm, Fermaid O, and Fermaid K. This will help avoid any stuck fermentations and off aromas. 
              If you are looking to make a classic, refreshing stand-alone Italian white wine or blend, Trebbiano could be one of your best options.  It's mild fruity flavor and aromas are enjoyable on their own or within a blend. Musto Wine Grape is proud to source fresh Trebbiano juice directly from Italy. Try some this season for a refreshing taste of Italy.
Musto Wine Grape brings in Italian juices from Italy every October. If you're interested in making wine from Italian Juice please email sales@juicegrape.com for more details.
by the Winemakers at Musto Wine Grape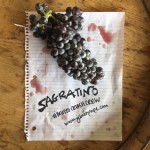 Our Italian Wine Grape Clones has finally arrived from Contra Costa. Located below Suisun Bay and East of the Oakland Hills, Contra Costa is the premier growing area for Italian varietal wine grapes. Many of the vines grown in this area are considered ancient. The Mediterranean climate produces wines with bold features and good color. The soil is deep and sandy, making the grapes fight for their water, only increasing the intensity of the fruit. Think big bold reds, with leathery notes, and supple tannins. Quantities are limited, make sure to call ahead so we can secure your order. Ciao!