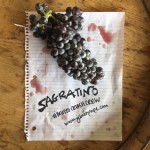 Our Italian Wine Grape Clones has finally arrived from Contra Costa. Located below Suisun Bay and East of the Oakland Hills, Contra Costa is the premier growing area for Italian varietal wine grapes. Many of the vines grown in this area are considered ancient. The Mediterranean climate produces wines with bold features and good color. The soil is deep and sandy, making the grapes fight for their water, only increasing the intensity of the fruit. Think big bold reds, with leathery notes, and supple tannins. Quantities are limited, make sure to call ahead so we can secure your order. Ciao!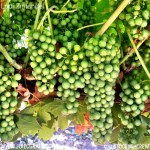 Recently named Wine Region of the Year (see video above) & voted Winery of the Year by Wine Enthusiast Magazine Lodi is certainly on the rise! Some notable wineries to check out are Mettler Family Vineyards, Zinderella Vineyards, Michael David Winery, and Lange Twins Winery just to name a few.
Our growers will have NEW Italian Wine Grape Varieties available which will be sourced from the Mettler Family. These varieties include Aglianico, Montepulciano, Nero d'Avola, and Dolcetto.
Zinderellla Vineyards will be making her debut! The Old Vine Zinfandel grapes that create this fabulous wine are over 35 years old! We are very excited to offer these prestigious and complex grapes this fall.
Make sure to contact the Musto Wine Grape Co., LLC. staff for more information on how to secure your Lodi grapes.
Please see below for some photos from the our growers in Lodi. Harvest will be here before you know it!!