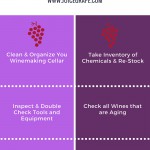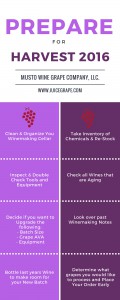 Download Your FREE Checklist Here –> Prepare for Harvest 2016
Mini Harvest Update from California:
Central Valley – Preparing to start harvesting Thompson Seedless, Alicante, Syrah, and Grenache
Lodi – Will start harvesting around August 15th Chardonnay, Albarino, Sauvignon Blanc, and Muscat
Paso Robles – Looking like the 1st of September for the red grapes.
Suisun Valley – Will begin harvesting Chardonnay, Sauvignon Blanc, and Muscat Cannelli around August 15th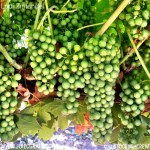 Recently named Wine Region of the Year (see video above) & voted Winery of the Year by Wine Enthusiast Magazine Lodi is certainly on the rise! Some notable wineries to check out are Mettler Family Vineyards, Zinderella Vineyards, Michael David Winery, and Lange Twins Winery just to name a few.
Our growers will have NEW Italian Wine Grape Varieties available which will be sourced from the Mettler Family. These varieties include Aglianico, Montepulciano, Nero d'Avola, and Dolcetto.
Zinderellla Vineyards will be making her debut! The Old Vine Zinfandel grapes that create this fabulous wine are over 35 years old! We are very excited to offer these prestigious and complex grapes this fall.
Make sure to contact the Musto Wine Grape Co., LLC. staff for more information on how to secure your Lodi grapes.
Please see below for some photos from the our growers in Lodi. Harvest will be here before you know it!!