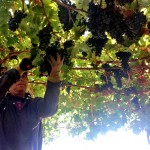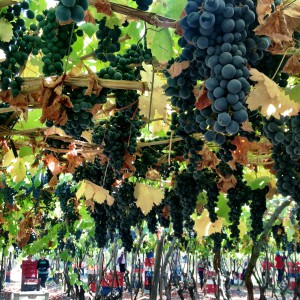 Chilean Harvest Update: Arrival Dates
The wines of Chile –  along with the winemakers and vineyards that produce them –  have had some profound transformations in the past 30 years. Grape growers have successfully determined which varietals thrive in their vineyards,  have experimented with unique trellising systems, and explored interesting new areas for planting. The wines now have a head start because of the wonderful grape quality.
The winemakers have been upping their game by attending classes and working in wineries abroad –  bringing back with them modern winemaking  practices from the finest winemaking regions across Europe and the USA. Even highly regarded, award-winning winemakers from other countries are moving to Chile so they can  take advantage of the country's grape quality – and to have full creative control to craft spectacular wines. It's crazy awesome that we are able to receive the same high quality grapes and winemaking opportunities people travel so far to achieve. We are lucky to be a part of this wine journey with the vineyards and winemakers of Chile.
The grapes will be harvested very soon. Below is more in-depth information about the vineyards and the potential arrival dates. The season will be early, so dust off the crush pad, sanitize your equipment, and get ready for some fantastic winemaking.
We will have a Bootcamp class running during the Chilean Season. If you would like to join or hear more information please email Christina at cmusto@juicegrape.com. Spaces are limited and the class will be starting soon.
Potential Arrival Dates for Chilean Grapes
April 18th

Sauvignon Blanc
Chardonnay
Viognier
Pinot Grigio

May 2nd

Malbec (small amount)
Merlot
Syrah

May 9th

Petite Verdot
Malbec
Pinot Noir
Carmenere
Cabernet Sauvignon

May 16th

Malbec
Carmenere
Cabernet Sauvignon
Cabernet Franc
Chilean Juice: The juice should start arriving around May 2nd. We will have more updated when the containers are loaded.