2016 HARVEST OUTLOOK FOR CHILE
2016 HARVEST OUTLOOK FOR CHILE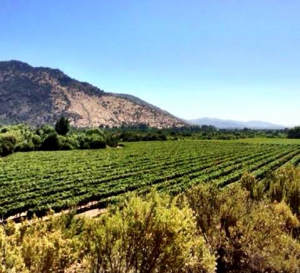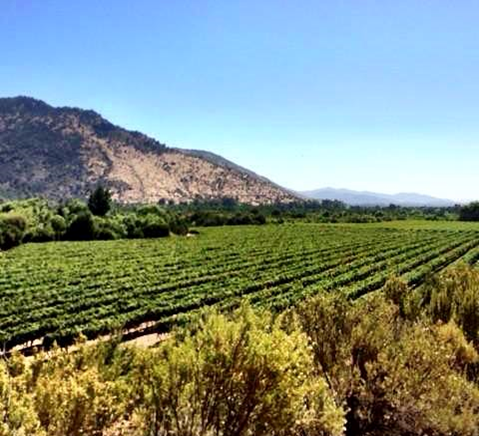 Musto Wine Grape Company, LLC. has been importing quality Chilean wine grapes for over 10 years. We have developed long lasting relationships in Chile and are constantly growing and developing the program. The vineyards are located between the Andes Mountains and Pacific Ocean. Therefore, the vines have excellent growing conditions for perfect ripeness and complexity thanks to the ocean breeze and Mediterranean climate.
The Curico Valley has been a wine grape growing region since the 1800's and is located about 115 miles south of Santiago in the Central Zone of Chile.  It is known as the "Heart of the Chilean wine industry".  Curico has the perfect fertile soil and is best known for its micro climates and the ability to grow over 30 different wine grape varieties.  Situated along the Guaiquillo River and nestled between mountains on its east and west sides, Curico's Mediterranean climate and unique topographical features helps to create some of the finest wine grapes in South America.
The climate in the valley is characterized by morning fog and wide day-night temperature fluctuations. Climatic conditions in some parts of the valley favor wines with higher acidity, such as white varieties including Chardonnay, Sauvignon Blanc, Vert and Gris.  High quality Cabernet Sauvignon, Syrah, Merlot, and Carménère grapes are sourced from warmer areas of the valley, such as Lontué, particularly when produced from ancient vines.
Terroir: Sandy, clay, decomposed granite, volcanic-alluvial
It has been a hot and dry season in Chile, thus producing a light but intense crop. The fruit looks to be well balanced with a lot of flavor. We will have multiple shipments from Chile this year. The first container will arrive in early May and will arrive with the white varieties – Chardonnay, Pinot Grigio, and Sauvignon Blanc. The containers that follow will contain the red wine grapes.
We are currently taking orders for the Chilean grapes. So far we are sold out of Petite Verdot. We are close to being sold out of Viognier, Pinot Grigio, Chardonnay, and Cabernet Franc. Please give us a call at the office 877.812.1137 or email us sales@juicegrape.com to secure your pre-order.
Varieties Available:
–               Cabernet Sauvignon (clone 46)
–               Cabernet Franc
–               Carmenere
–               Malbec
–               Merlot
–               Petite Verdot
–               Pinot Noir
–               Syrah
–               Chardonnay (clone 5)
–               Pinot Grigio
–               Sauvignon Blanc (clone 42)
Note about Malbec: The Malbec grape has become increasingly popular over the past 5 years. Malbec from Chile produces a very fruit forward and complex wine. On the front of the palate you sense berry flavors, black cherry, blueberry, plum, and raspberry. On the palate there are notes of coffee, cocoa, and tobacco. Depending on the flavor profile you prefer we suggest ageing your Malbec in French, America, or Hungarian oak. This brings out the vanilla, coconut, and other toasty notes in the wine. You will create a wine that has fantastic fruit flavor, good acid, tannins, and a complex mouth feel. For the best color and extraction consider whole berry maceration.
We are looking forward to bringing you our high quality grapes from Chile in mid-May! The grapes come in 18lb cases and yield about 1.25 gallons per case. We strongly advise you to pre-order these grapes as last year we sold out of many varieties last season.
Cheers! And Happy Winemaking!