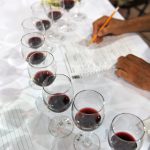 It's that time of year again!
Musto's 2019 Amateur and Commercial Wine Competition is just around the corner. Every year, home and commercial winemakers get the chance to show off their wines in a blind tasting judged by knowledgeable, seasoned wine judges in a series of blind tastings.
Who can enter?
This wine competition is open to any amateur winemaker, commercial winemaker or winery. Wine entry must be made by a winemaker, not purchased and re-bottled and used as an amateur wine maker entry. Judge may not judge a wine they have submitted.
How do I enter?
Send Musto Wine Grape your bottled wine by the deadline of November 16th at 12PM.
What can I submit?
A wine entry is a still bottle of wine and submitted for entry in a 750ml wine bottle. Ice wines or late harvest wines may be submitted in a 375ml wine bottle, however if 375ml please send 2 – 375ml bottles. Sparkling wines must be submitted in a champagne style bottle with the proper closure. All bottle entries must be free of any labeling or identifying markings. However, each must be marked with category number, winemaker(s) name, wine ingredients, percentages & vintage.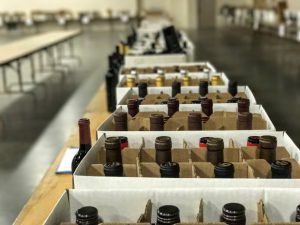 What is the judging process?
Judging of wines will be performed on a 20 point award system. Each wine will be judged on its own merits and not compared to any others in its category. Gold, Silver and Bronze medals will be awarded within each category and based on the 20 point system. The Best of Show award(s) will be those wine entries that are superior within a given category.  All award decisions made by the judges and/or sponsors, are final.
We're doing something different this year!
This year, in order to allow winemakers a more thorough and individualized analysis of their submitted wines, Musto Wine Grape Company staff will be personally judging and performing sensory analyses on each bottle. This year's competition format will allow for more time, thought, and comments to go into each individual's submission, yielding a more comprehensive understanding of each wine. Because of this, entries will be capped at 300 bottles. 
What are the categories?
Wine entries made from grapes and juice based wines will be judged and awarded in their own category. Wine entries made from kits and fresh processed and concentrated juices will be judged and awarded in a kit category.
Is there a deadline?
There sure is – have your wines sent to Musto Wine Grape, 101 Reserve Rd, Hartford CT 06114, by November 16th at 12PM.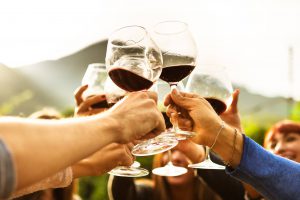 Is there a fee?
Entry fee for a single wine entry will be $11.00 and $9.00 each for 2 or more entries submitted at the same time. Make checks payable to Musto Wine Grape Company in U.S. dollars only.
Can I send in a labeled bottle?
No. All bottle entries must be free of any labeling or identifying markings. However, each must be marked with Category number, winemaker(s) name, wine ingredients and percentages & vintage.
How can I get it to you?
All shipments are the entrant's responsibility therefore packaging must be able to withstand considerable handling and shipping costs are the entrant's responsibility. COD's or postage due will be rejected. If an entry bottle is received damaged, we will make every effort to contact the entrant and notify them of the damage. Check with your shipper as to requirements for shipping wine, we suggest shipping via FedEx.
When are results announced?
There is an awards ceremony held every year to reveal this year's results, which will be held in Spring 2020 (exact date TBA) and of course you can also see the results announced on Musto's website, www.juicegrape.com. All entrants will receive a copy of the judging worksheet and a copy of the winning results.
So what do I do now?
Send us your wine ASAP! Since entries will be capped at 300, we won't be able to accept any after this. Look out for an announcement on Facebook and our website that lets you know when we have received our maximum entries.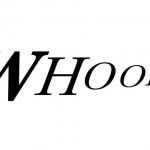 Avoid these all too common mistakes this harvest!
With all the planning, excitement, energy, and potential money you've put into preparing for harvest time, the last thing you want to do is make a silly mistake that may put the quality of your wine in jeopardy. The following is a list of pitfalls to be aware of. Heed these words to the wise and save yourself a headache in the future.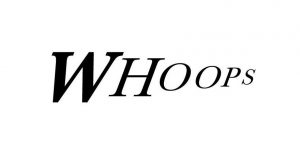 1) Inadequate space for your volume
Overflowing, bubbling, fermenting wines can make an absolute mess. You want to fill any vessel no more than 3/4 full pre-fermentation unless you're both physically and emotionally prepared for the cleanup. You will also needlessly lose volume, yeast, and nutrient, in addition to your mind. Multiple tanks or carboys of various sizes will be your saving grace here.
2) Not cleaning properly
Clean, sanitize, repeat.
The importance of proper cleanliness and sanitation practices from the get go cannot be stressed enough. B-brite, One Step, soda ash, and Proxycarb are all cleaning agents. Potassium metabisulfite + citric acid is a sanitizing solution.
You want to clean and then sanitize, not sanitize and then clean. Don't let anything with residue of fruit, juice, or must sit out for longer than necessary. That means that before you finish up for the day, your work space should be nice and clean and ready for the next day. Otherwise you will attract fruit flies, which can lead to VA issues in the wine. (Not to mention they're a pain and difficult to get rid of anyway.)
3) Underestimating the need for nutrients
Adding yeast nutrients may seem like an optional add on, but why wouldn't you want to ensure that your yeast have all of the nutrients that they need to be happy and healthy and get your juice to become the wine of your dreams? Some yeast strains almost require the addition of them to work well. There's no harm in using them, but there can definitely be harm in choosing not to.
Lack of nutrients can lead to stressed yeast which can produce off odors (H2S, the smell of rotten eggs or cabbage) that are very difficult to get rid of.
4) Skipping steps/guesstimating
Eyeballing an SO2 add, rounding up on Brix levels, or having a "eh, it's more or less correct" attitude when making wine can really complicate your life down the road. Sure, some people see winemaking as only art and some see it as only science; but the wise see it as the perfect blend of both.
Bear in mind that measurements are used for a reason; the order of operations for certain nutrient adds are not arbitrary, as adding one with DAP before the right point can actually hurt the yeast; too little SO2 and the wine will suffer, too much and it will also suffer. The list goes on, but be sure you:
do not generalize
do not come to conclusions without taking all variables into account
do not guestimate unless you know for a fact that a "more or less" mindset is applicable in a given circumstance
5) Forgetting that there's a difference between US and metric system
Freshen up on your middle school math conversions so you can quickly maneuver between gallons and liters and ounces and grams. Some labels include g/L and lb/gallon. Double (or triple) check your math to be sure you're consistent and working with the same unit of measurement. These early stage additions very much set the tone for the wine throughout its whole life so you want to get it started on the right foot. Online calculators like WineMaker Mag's sulfite calculator and winebusiness.com's conversions caulculator can be really useful because you can toggle back and forth between these systems depending on what you are most accustomed to.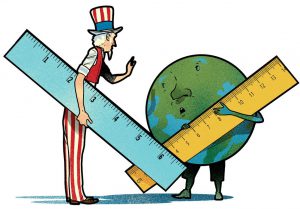 In Stock as of Thursday September 5th at 9:06AM
GRAPES:
| | | | | | | |
| --- | --- | --- | --- | --- | --- | --- |
| | Variety | Label | Brix | Cases | | |
| | Ruby Cabernet | Cry Baby | 25 | 192 | | |
| | Albarino | King's River | 26 | 54 | | |
| | Alicante | O'Caprio | 24.5 | 252 | | |
| | Muscat | Cry Baby | 26.5 | 162 | | |
| | Pinot Grigio | King's River | 26.5 | 50 | | |
| | Pinot Noir | King's River | 26.5 | 108 | | |
| | Sauvignon Blanc | King's River | 26.5 | 50 | | |
| | Syrah | King's River | 27 | 54 | | |
| | Thompson Seedless | Cry Baby | 26.5 | 126 | | |
| | Barbera | King's River | | 162 | | |
| | Grenache | Cry Baby | | 42 | | |
| | Mixed Black | Cry Baby | | 0 | | |
| | Teroldego | King's River | | 54 | | |
| | Zinfandel | King's River | | 270 | | |
| | | | | | | |
| | | | | | | |
JUICES:
| | | | | |
| --- | --- | --- | --- | --- |
| | Variety | Label | Pails | |
| | Barbera | California Select | 108 | |
| | Sauvignon Blanc | California Select | 72 | |
| | Alicante | California Select | 72 | |
| | Cabernet Sauvignon | California Select | 72 | |
| | Riesling | California Select | 108 | |
| | Merlot | California Select | 108 | |
| | Mixed Black | California Select/Bella California | 36/36 | |
| | Pinot Noir | California Select/Bella California | 72/72 | |
| | Sangiovese | California Select | 72 | |
| | Thompson Seedless | California Select | 72 | |
| | Zinfandel | California Select | 72 | |
| | Syrah | Bella California | 36 | |
| | Muscat | Bella California | 36 | |
| | | | | |
| | | | | |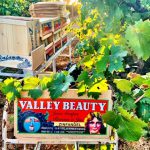 Lodi Harvest Update:
Lodi Gold Pinot Noir – at 24.5 Brix, harvesting Thursday 9/5
Mettler Sangiovese – at 21.5 Brix
Mettler Petite Sirah – at 22.2 Brix
Lodi Gold Chardonnay – at 23-24.5 Brix, harvesting Wednesday 9/4
Costamagna Contra Costa Italian grapes are at 21-22.0 Brix, harvesting around 9/16
Smiling Baby/Lodi Gold Petite Sirah – at 21.5, harvesting around Monday 9/9 of next week
Lodi Gold Grenache – at 23.5 Brix, harvesting Wednesday 9/11
Zinderella – at 22.8 Brix, harvesting around Monday 9/9 of next week
Valley Beauty Zin – at 24 Brix, harvesting Wednesday 9/4
Valley Beauty Barbera at 22 Brix, harvesting late next week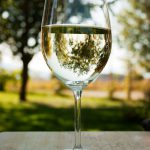 Pectic enzyme at a glance
AKA pectinase
A protein that breaks down pectin within fruit
Added to juice or must pre-fermentation
No notable downside of using this additive
Available in powder or liquid form
Right… but why is it important?
Using pectic enzyme increases juice, tannin, flavor, and color extraction
Aids in clearing wine by eliminating potential "pectic haze"
Who should use pectic enzyme?
If you're making wine of any kind, whether from grapes or any other fruit, adding pectic enzyme will be a positive influence on the end result. Both home and commercial winemakers use pectic enzyme as a means of extracting the most they possibly can from their fruit.
When should I add it?
Since it works more slowly after fermentation has completed, add it beforehand. Add at the beginning of fermentation after temperatures have begun creeping up. It works best at around 80F; lower temperatures.
How much do I add?
For white juice/wine, 1-2g/hL. For red must/wine, 2-4g/hL. It comes in either powder or liquid form; depending on the producer the recommended dosage may be different so always be sure to double check the label before making an add.
What happens if I don't add it?
Simply put, there's no reason to not add it. Not adding it runs you the risk of having a pectic haze develop. This can be very tricky if not borderline impossible to fix later on; adding pectinase post-fermentation will also not work as well, if at all.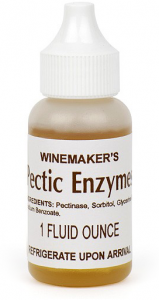 OK, I think I've got it now. But can we go over this one more time?
Adding enzyme post-crush/pre-fermentation increases free run juice, color and tannin extraction in both reds and whites, increases filterability and clarification, and lowers chances of pectic haze development. There are many options you can choose from for your pectic enzyme needs, either powder or liquid form.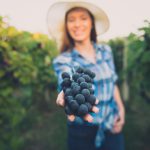 Hey Winemakers!
Our growers are officially harvesting in California! Click the link below to hear more about our upcoming wine grape and wine juice arrivals. As well as information about our new offerings of wine grapes and wine juices.
Video Notes:
Harvest has begun in Central Valley around August 28th with grapes and juices arriving after Labor Day – As early as Wednesday September 4th.
The first grapes will most likely be Albarino, Alicante, Barbera, Carignane, Chardonnay, Mixed Black, Muscat, Petite Syrah, Pinot Noir, Pinot Grigio, Syrah, Thompson Seedless, and Zinfandel. From Central Valley and King's River Ranch
New items added to our offerings list this year.
RR Pinot Noir – from the Slusser's family ranch. They have owned their ranch in Sonoma, specifically the Russian River Valley since 1848. They traded cattle with the Indians for the original property. Caroline, the vineyard manager is 6th generation farming her family's wine grapes. Should be some epic Pinot Noir coming from that vineyard!
New and interesting grapes added to the menu are Touriga National, Teraldego, and Black Muscats. Some of the Musto Crush Crew created some wines from these grapes this year. Feel free to reach out to us for more information and winemaking recipes.
Washington State: Wahluke Slope has one of the driest, warmest climates in the state, allowing nearly complete control of vine vigor and ripening through irrigation. Washington State is worth the wait!
Lanza Musto Petite Sirah and Brunello Clone Sangiovese are looking great! SB should be harvested in the next two weeks.
Keep an eye on our Harvest Tracker and Juicegrape.com Blog for real time grape and juice arrivals, as well as harvest updates and helpful winemaking tips information.
Please reach out to us with any questions via email or phone.
877-812-1137 – sales@juicegrape.com
Happy Wine Season!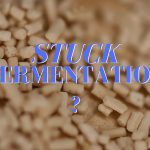 Many a winemaker has lamented the dreaded stuck fermentation. With so much to deal with during harvest time, the last thing you should be worried about is a ferment that has just up and quit. But sometimes it happens – knowing what to do when it does will be a life saver during an otherwise potentially unfortunate moment in a wine's life. We're here to walk you through how to handle this, what to do, and most importantly, how to do it.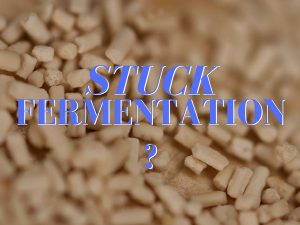 Step 1: Think about why it may have gotten stuck
This is going to help you moving forward, both with this wine and with future ferments. Was there too much sugar in the juice or must to begin with? Was the fermentation temperature too cool or too hot? Did you choose a yeast that doesn't do well with high sugar levels? Were nutrient levels too low?
Considerations before restarting
Adding lysozyme can halt spoilage organisms which are often present in sluggish or stuck fermentations
Resuke can lower toxin levels that have accumulated which will give you a better chance for a healthy restart. If you add this you will rack off of it 1-2 days later.
Incorporate Go-Ferm and Go-Ferm Protect Evolution to ensure health of ensuing restarting fermentation
Carefully choose what yeast you will re-pitch with. 43, 43 Restart, Fermivin Champion, K1 (V1116), Vin 13, BC, and DV10 are great choices.
Step 2. Add a complex yeast nutrient
This is going directly into the stuck wine tank. If you think you may have a spoilage bacteria problem, this is the time you would be adding lysozyme.
Step 3. Combine equal parts stuck wine and water in another vessel
This is known as the "mother restart tank." At this moment it will be totaling 2% of whole volume.
Step 4. Rehydrate yeast nutrient + yeast as you would when pitching yeast the first time
This is the exact same process you did during the initial yeast pitch.
Step 5. Add the yeast to the mother restart tank
As always, there should be a <18F difference between the yeast mixture and the mother restart tank liquid temperature.
Step 6. Add 10% of the stuck wine to the starter culture
Wait 20-30 minutes.
Step 7. Add 20% of the stuck wine to the starter culture
Wait 20-30 minutes.
Step 8. Repeat until the remainder of the stuck wine has been added to the mother restart tank
Don't skimp on waiting the 20-30 minutes at each of the following steps. Give it time to acclimate!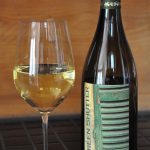 A few years ago at a Musto Grape Company Competition awards banquet, the keynote speaker started his presentation by asking
"So where's this guy that makes tomato wine?"
I was taken by surprise, but stood up and took my bow. I had brought several bottles of Sangiovese, which was Best of Show that year, but only one bottle of tomato, which was quickly sampled up.

Why tomato wine?
My wife Jan grows many fruits and vegetables on our property, most of which I have made wine from. The idea for tomato wine was not mine, however, as I use Jack Keller's website for most of my fruit wine recipes. One year, we had a plethora of tomatoes and had enough sauce, so I found a recipe and decided to try it.
The first few years I made it, you really couldn't taste the tomato, and while we really liked it, it never faired well in competition. So we added a few more tomatoes for the "big tomato taste," as one judged said it was lacking. Since then the wine has won several medals and is a favorite of many of our friends.
When I was asked to write about this wine, it was suggested that I don't have to give away any secrets. There are only a few that I will divulge now…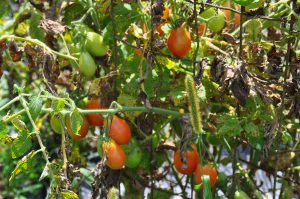 First, I use a large variety of tomatoes, cherry, plum, beefsteak, etc. This adds to the complexity of the wine. Second, freeze the fruit. This accomplishes two things. First, it helps to break down the fruit making it easier to work with, and second, you don't have to pick it all at once. As they ripen, pick, clean and freeze. When you are ready to make wine, thaw for a day or so and you are ready to go.
Enough talk. Here is the recipe I use for 6 gallons of wine (I have made up to thirty gallons at one time)
After the tomatoes have thawed, I squeeze them in a hydraulic press to get the juice (save the skins).
That way I can better control the amount of must I will end up with. Now, for the sugar, you need to creep up on this. Add water to less than the volume you want and check the specific gravity.
Then add ½ the sugar from the recipe and check again. I have chaptalization formulas I use to help here, but you need to be careful at this point. I typically want a S.G of around 1.090 for my fruit wines. Once you have the right volume and S.G, put the skins back in, along with the chips and the oak dust, and the remaining additives. I use EC-1118 as it is dependable. I have tried K1V-1116 but the formation is way too vigorous (tomato volcano).
Now treat it like any other wine, ferment to completion, squeeze the skins, let it settle, clarify, filter and bottle. You can back sweeten it, but we like ours dry.
You will end up with a light golden wine with that "big tomato taste." Enjoy.
By Guest Blogger & Winemaker – Eric Albetski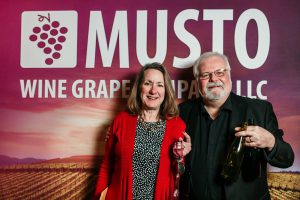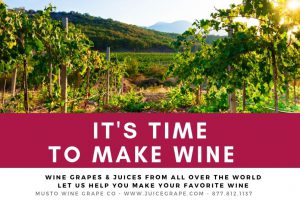 Harvest should begin in Central Valley around August 28th with grapes and juices arriving after Labor Day. This year's crop has had moderate temperatures all summer and our grapes look fantastic. The crop is looking to be of normal size with normal ripening and tentative harvest dates.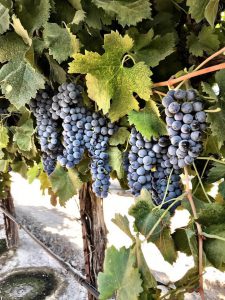 2019 Wine Grape Update:
Suisun Valley: The Lanza-Musto Vineyards Petite Sirah is thriving! Developing into a colossal, intense grape, our Petite Sirah is looking to be one of the top grapes of 2019. The Suisun Valley grapes should start harvesting around the 3rd week in September. Did you know that Lanza-Musto Vineyards has been certified by the California Sustainable Wine Growing for our vineyard practices? This is a certification that happens every year where we must uphold the standards of sustainable wine grape growing.
Lodi: We have a new Ranch coming on board with us this year from The Mettler Family. Mettler Family wines is home to brother and sister – Adam Mettler and Kelly Costamagna. Adam was recently named winemaker of the year and Kelly runs the wine distribution end of the business. Some of you might have met Kelly at our Winemaker Dinner last winter. We will have a lot of interesting wine grape varieties coming out of the Mettler vineyards such as Viognier and Pinotage. We will also have some wonderful Old Vine Zinfandel from Zinderella, see the vineyard by clicking HERE and other high quality grapes from the Costamagna Vineyards. The Mettler Family, Zinderella, and Costamagna Vineyards have all been certified by the LODI RULES Sustainability program! You'll be able to tell by the special seal on the label. We have put together a blog post that explains how the LODI RULES Sustainability certification works. Click HERE for more information.
Central Valley: These will be some of the first grapes on the dock! The Central Valley grapes are hitting 19 and 20 Brix! It will only be a matter of time before they arrive. One of our Ancient Vine grape growers walks us through the vineyard during verasion. Click HERE to see how the wine grapes are developing. We will have Ancient Vine Alicante, Carigane, Grenache, Barbera, and Muscat available this fall. Also, Frank Musto's Black Muscat will be rolling this season. Ask Christina about how to make Black Muscat wine, she made a batch this past fall! Also, the King's River, Tempranillo is looking delicious. We had a lot of great feedback on this variety. If you're looking for something new to try, check it out.
Washington State: We will have three vineyards providing fruit for us from Washington State this year! Our Rattlesnake Hills Vineyard, and our newest Wahluke Slope and Red Mountain Vineyards. We are very excited to bring these new vineyards to you. Check out our Cabernet Franc and Cabernet Sauvignon and see what these new vineyards have to offer!
New offerings for 2019: Russian River Pinot Noir (will probably be the only season we will be able to receive this awesome fruit!), Sonoma Attwood Ranch Cabernet Sauvignon, Contra Costa Italian grape varieties, Paso Robles grapes, and additional Ancient Vine offerings.
Give us a call or shoot us an email to discuss your 2019 wine! 877-812-1137 – sales@juicegrape.com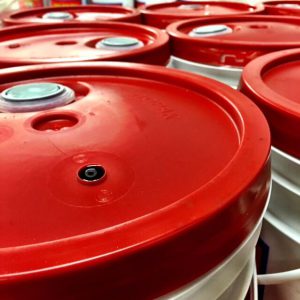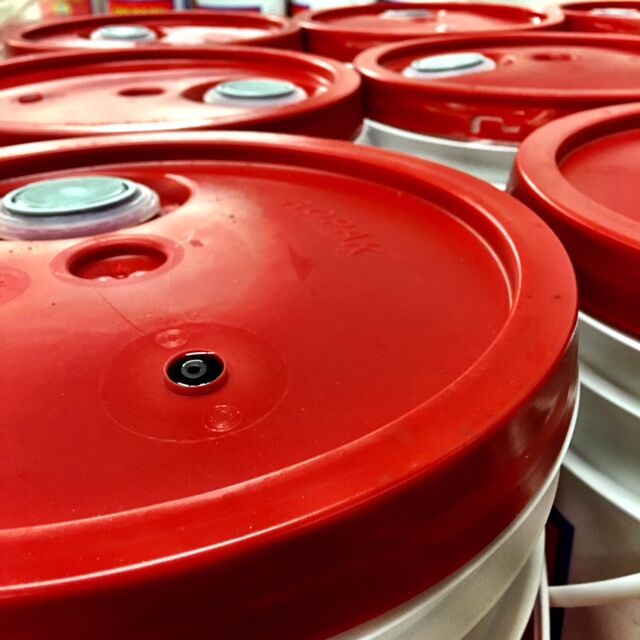 2019 Wine Juice Offerings:
California: We have many labels of high quality juices coming in from California this fall. Cry Baby, Bella California, Lodi Gold, California Select, and Colina del Sol, just to name a few. The fresh juices are stored at 35 degrees and arrive as if the juice just came out of your wine press. You can either hit the juice with SO2 and inoculate with your chosen yeast, or you can let the juice warm up and ferment using the native yeast found in the skin of the crushed/pressed grape.
Fresco Juices: Mosti Mondiale Fresco is proud to be the only product to offer home winemakers their own vineyard in one unique package. Each pail is carefully pre-balanced, inoculated with the perfect yeast, and infused with liquid enzymes to help create a delicious and palate pleasing wine. The Fresco juices come from California, Austrailia, and Italy.
Italian Juices: Our Italian juices will arrive in late October. The Italian juices are always full of flavor and provide palate pleasing, age worthy wines.
Give us a call or shoot us an email to discuss your 2019 wine! 877-812-1137 – sales@juicegrape.com
We know that was A LOT of information. If you have any questions or would like to discuss your potential order, please do not hesitate to reach out. We look forward to helping you with this year's vintage!
Sincerely,
The Musto Crush Crew
877-812-1137 – sales@juicegrape.com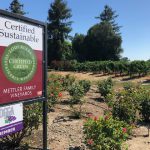 So, you want to learn more about Lodi wine region?
Are you are interested in California wine? If so, chances are you've been on the up and up with what's happening in Lodi. A fantastic climate, strong traditional roots, and multiple generations of winegrowers are paving the way for sustainability measures. This has led to the creation of the LODI RULES seal, a green stamp appearing on the back labels of certified wines much as you would find a "USDA Organic" sticker. Click here to see which of our Lodi wine grapes are LODI RULES certified –> LODI RULES – Musto Wine Grape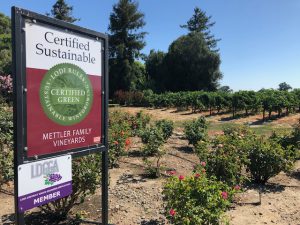 As California's original sustainable viticulture certification program, this seal is representative of a producer's commitment to stewardship and respect for the land. It is a symbol of transparency in all things related to sustainable viticulture. The certification does not approve only one aspect of winemaking. It looks at the whole of the process, from farm to vine to bottle. While over 150 wines bear the LODI RULES seal, not just any winery can use this seal on their labels. The wines must have 85% certified sustainable grapes and be able to prove this. This then gets confirmed through third party accreditation and auditing.
There are two layers to the accreditation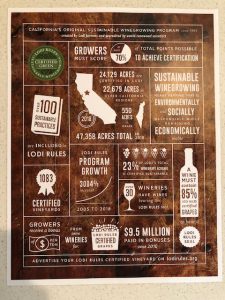 1. Wineries must agree to "The Standards" of the certification, which include 100+ sustainability measures, in addition to following a unique pesticide risk model. The Standards are comprised of sustainability related to
business
human resources
ecosystems
soil
water
pests
2. Wineries must follow the Pesticide Environmental Assessment System (PEAS), used to gain an understanding of the impact of pesticide use within the vineyard. This is then used to generate a quantifiable environmental impact unit through which the effects and range of pesticide application can best be understood within the local ecosystem.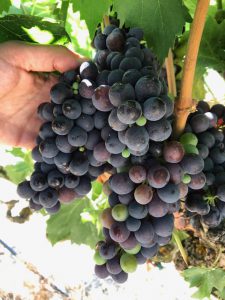 The Lodi AVA is setting a fantastic example by supporting the land that retains some of this country's oldest vines. Lodi Rules is imparting a new standard in its meticulous regulations, leading other wine regions following suit after realizing how successful this certification has been for the region. Keep up to date with the progressive measures this winemaking region is taking to best care for their land, and be sure to look for the LODI RULES label on your next Lodi bottle. And this fall, be sure to find your very own Lodi wine grapes here at Musto Wine Grape Co.