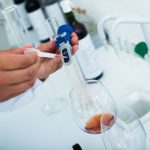 Musto's Winemaker Lab Skills Class will be held on Wednesday October 9th at 7:00PM.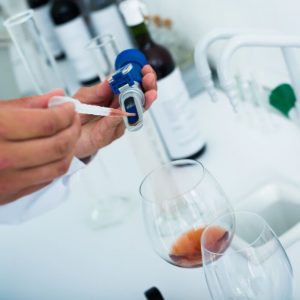 Want clarification on TA, pH, and Adjusting Your Wine?
Then this is the class for you!
Professor Frank Renaldi will go over the following lab skills every winemaker needs. It can be difficult to feel comfortable testing your wine. However, Frank has some easy tricks and tips of how to test and adjust your wine.
Class Outline:
Equipment & Supplies
Volume Measurements
Sugar, Content, & Adjustments
Acidity, Content, & Adjustments

Sulfites

, Need, & Adjustments
Sign up today and start sharpening your Winemaker Lab Skills!
Sign up via the website HERE or give us a call at 877-812-1137 to sign up over the phone. We look forward to seeing you in class. Cheers!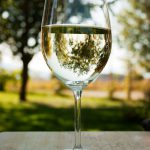 Pectic enzyme at a glance
AKA pectinase
A protein that breaks down pectin within fruit
Added to juice or must pre-fermentation
No notable downside of using this additive
Available in powder or liquid form
Right… but why is it important?
Using pectic enzyme increases juice, tannin, flavor, and color extraction
Aids in clearing wine by eliminating potential "pectic haze"
Who should use pectic enzyme?
If you're making wine of any kind, whether from grapes or any other fruit, adding pectic enzyme will be a positive influence on the end result. Both home and commercial winemakers use pectic enzyme as a means of extracting the most they possibly can from their fruit.
When should I add it?
Since it works more slowly after fermentation has completed, add it beforehand. Add at the beginning of fermentation after temperatures have begun creeping up. It works best at around 80F; lower temperatures.
How much do I add?
For white juice/wine, 1-2g/hL. For red must/wine, 2-4g/hL. It comes in either powder or liquid form; depending on the producer the recommended dosage may be different so always be sure to double check the label before making an add.
What happens if I don't add it?
Simply put, there's no reason to not add it. Not adding it runs you the risk of having a pectic haze develop. This can be very tricky if not borderline impossible to fix later on; adding pectinase post-fermentation will also not work as well, if at all.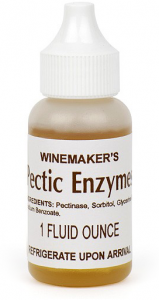 OK, I think I've got it now. But can we go over this one more time?
Adding enzyme post-crush/pre-fermentation increases free run juice, color and tannin extraction in both reds and whites, increases filterability and clarification, and lowers chances of pectic haze development. There are many options you can choose from for your pectic enzyme needs, either powder or liquid form.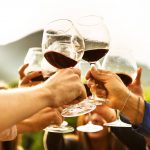 Musto Wine Grape's Updated Winemaking Class Schedule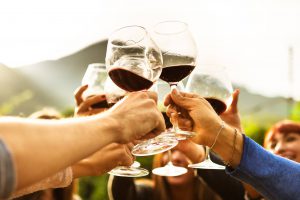 Oak Alternatives Class
Fermentation Planning Class
Making Consistently Flawless Wines with Daniel Pambianchi
Winemaker Bootcamp
Winemaking 101
Winemaking 201 
We look forward to seeing you in class! Please email Christina at cmusto@juicegrape.com with any questions about our winemaking classes.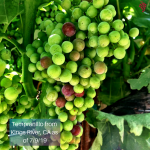 Taking on Tempranillo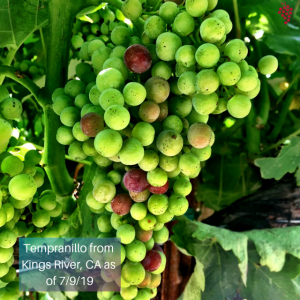 This thick skinned complex berry bomb will fill your palate with notes of ripe red cherry, blackberry, baking spices, strawberry jam, cocoa powder, tobacco, and black pepper. A fresh, vibrant, meaty wine ready to be drunk young or cellared for extra complexity. Sounds delicious doesn't it?
Wine breakdown: Fruit forward with earthy qualities, usually oak aged 6-18 months in French or American Oak, med (+) tannin, med (-) acidity
Yeast Suggestions: VRB yeast is our top suggestion due to its consistent fermentation rate and enhancement of flavor complexity while softening tannins. This yeast helps improve the mid-palate structure, showcase black and red fruit flavors, and works well with malolactic fermentation. Originating from Logroño, Spain this yeast is the perfect pairing to your Tempranillo fermentation.
Tempranillo Available this Fall:
– Grapes from King's River Ranch, Sanger, CA
– Grapes from Lanza-Musto Vineyards, Suisun Valley, CA
– Juice from Central Valley, CA
Winemaking Tips: We suggest the addition of the following additives when working with Tempranillo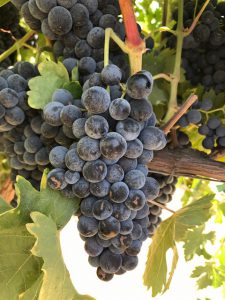 – Fermentation:
o Tannin FT Rouge to help preserve the Tempranillo's natural tannins and help preserve color. Add at the beginning of fermentation. Sprinkle into the must and punchdown.
o Booster Rouge helps enhance your wine's color, tanninc structure, and fresh varietal aromas if you your fermentation is shorter than the grape usually needs. If you don't have a temperature controlled cellar this is a cheap and easy tool to help enhance and maintain your fruit/wine quality. Add at the beginning of fermentation. Mix with a little distilled water, mix it up so that there are little to no clumps, mix into must.
o Opti-Red helps your wine obtain fuller body, more stable color (helps protect against oxidized color changes), and smooths the palate. Add at the beginning or towards the end of fermentation. Mix with a little distilled water, mix it up so that there are little to no clumps, mix into must.
o Maloactic Bacteria addition
– Aging:
o Oak Chips
o Oak Spirals
o Oak Barrels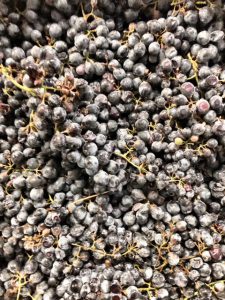 If you don't want to do a 100% Tempranillo, but are interested in blending we have a few interesting blends for you to try. Tempranillo blends well with Grenache, Cabernet, and Syrah.
Australian Style: 65% Tempranillo, 25% Grenache, 10% Syrah
Spanish Style: 95% Tempranillo, 5% Grenache or Syrah
Rioja "Crianza" Style: 95% Tempranillo, 5% Grenache + Age for 2 years in a French or American Oak barrel.
Rioja "Reserva" Style: 95% Tempranillo, 5% Grenache or Cabernet or 100% Tempranillo + Age at least 1 year in barrels and 2 years in bottle
Rioja "Gran Reserva" Style: 95% Tempranillo, 5% Grenache or Cabernet or 100% Tempranillo + Age 2 years in barrel and 2 years in bottle
Rioja "Gran Anada" Style: 95% Tempranillo, 5% Grenache or Cabernet or 100% Tempranillo + Age at least 3 years on the lees in barrel. Grapes must be hand harvested.
Tempranillo is show stopping, crowd pleasing wine for everyone to enjoy. A great addition to any red wine drinkers cellar. Please call 877-812-1137 or email sales@juicegrape.com for more details.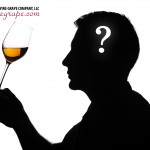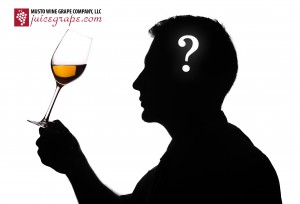 Start the year off right with Winemaking Classes! Learn new tricks and tips, or start your first batch.
Musto Wine Grape has a winemaking class for everyone!
Free Winemaking Classes:
Working with Chilean Wine Grapes & Juices – 

Saturday May 4th at 10:00AM

New England Viticulture –  

Saturday May 18th at 10:00AM

SO2 Management – 

Saturday July 13th at 10:00AM

Working with Hybrid Grapes in the Winery – 

Saturday July 13th at 10:00AM 
$4.99 Winemaking Classes: 
Oak Alerntatives Class – Saturday August 17th at 10:00AM

Fermentation Tips & Planning – 

Saturday August 24th at 10:00AM

Making Wine from Juice – 

Saturday September 14th at 10:00AM
Chilean Bootcamp – Starts Saturday May 25th at 9:00AM
Saturday September 7th, 2019
Spring classes: TBD Fall 2019
Spring classes: TBD Fall 2019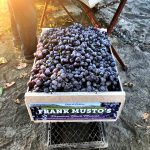 The oldest genetically traceable family of grapes is the Muscat family. Over the centuries, the grape has traveled around the world and transformed itself through many genetic mutations. One of the most well known genetic crosses of the original Muscat grape is the Black Muscat.  Black Muscat is a cross of the Schiava Grossa and the Muscat of Alexandria. The grape has very large, plump berries, with white flesh and black skin. The grape has intense, sweet floral and candy-like flavors.

              Black Muscat can be used for a very wide variety of wine making purposes. It can be pressed to produce a white juice, that has been used in famous dessert wine productions as well as left on the skins to produce a flavorful rose or red table wine. It is popularly used for table wine production in California, China, and Eastern Europe. Quady Winery in California has gained fame and many acclimations over their dessert wine, Elysium, produced from the Black Muscat grape. The intense florals and sweet fruit flavors that are found in the unprocessed grape, translate in the finished wine product. Big flavors of raspberry jam and candied citrus make the wine deliciously sweet with enough acidity to create a harmonious balance. Because the wine can be made in so many different styles, the winemaker has many choices to control the outcome of the final product. If creating a dessert style wine, beneficial yeast strains would be Vin 13 or R2 to promote the complex floral aromatics. If creating a rose or table wine, QA23 or 71B yeast strains will help to promote aromatics and to capture the ripe red fruit flavors. Skin contact time will be critical; a few hours on the skins will produce a flavorful rose and then full maceration/fermentation on the skins will create a fruit forward table wine.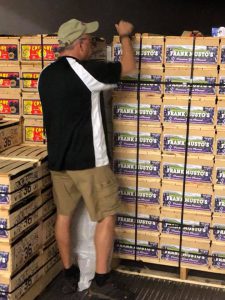 Musto Wine Grape has had such wonderful results with this grape, that Frank Musto has planted his own fields of this varietal. The vines are coming up on their 20th birthday, generating large but complex fruit and excellent yields. Frank Musto's Black Muscat has started being harvested and is arriving in Hartford currently. Brix levels are averaging in the mid 20's with smooth acidity. We are looking forward to making a fruit forward rose this year with some of the fruit. It is exciting to create a new style of wine with such an ancient, treasured strain of grape.
By Maureen Macdonald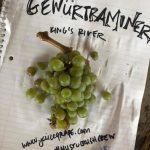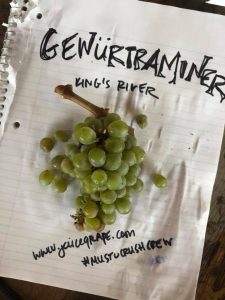 Gewurztraminer is an aromatic German varietal that has been twisting tongues of wine enthusiasts for decades. Only in the past decade has Gewurztraminer been making a more consistent appearance on wine lists and in wine stores. With interest in not just sweet, but complex, sweeter wines trending amongst millennial drinkers, varietals like Gewurztraminer are seeing a surge in their popularity.
              Gewurztraminer is a grape variety that is originally from the Alsatian region of France, on the German border. Its attractive pink to light red color of its skins was thought to be a genetic mutation of the Red Traminer grape of Germany and Northern Italy. Its name comes from the German "Gewurz", which means "herb" or "spice". When sipping Gewurztraminer, it is easy to see the development of its name, as the grape is famous for its floral, slightly herbal, and spicy aromas. Upon vinification, the grape often has large aromas of lychee, rose petal, white pepper, and passion fruit. The varietal is most well-known for its intense aroma. Even small amounts, when added to a blend, will greatly enhance complexity of the aroma.
              When making your own Gewurztraminer, Musto Wine Grape imports Gewurztraminer from the Central Valley of CA. This premium grape growing region generates a ripe, bold example of Gewurztraminer. The grapes average around 24-26Brix upon arrival, with appropriate, refreshing acidity. We would suggest using Vin 13 or R2 yeast to enhance the varietal character and to help promote the fruity and floral aromas that the Gewurztraminer is known for. The addition of supplemental yeast nutrients such as Booster Blanc and Opti-White will help to preserve the intense aroma for long term enjoyment and a small addition of FT Blanc Soft can help to increase the mid-palate volume and intensity of flavor. We always advise to use a complete nutrition program throughout fermentation, including the use of Go-Ferm, Fermaid O, and Fermaid K. This will help avoid any stuck fermentations and off aromas.  Gewurztraminer will not benefit from malolactic fermentation.
              The intense perfume-like aromas and luscious tropical flavors found in Gewurztraminer make it an excellent pairing for spicy food such as Asian cuisine or Indian Curry. It is a refreshing patio sipper with such an astounding aroma, it is guaranteed to impress anyone who you may pour it for.
Written by Winemaker Maureen Macdonald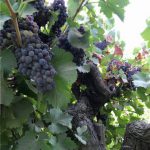 Our Ancient Vine Wine Grapes come from one of the oldest grape growing regions, Madera County, CA. The grapes were planted close to 80-100 years ago and are being farmed by the 3rd and 4th generations. These are low production and low yield vineyards. They yield 2-4 tons/acre depending on the variety. These berries are small clusters with high concentration of phenols and color. Incredibly concentrated grapes which create a very concentrated and complex wine.
To see a video of our Ancient Alicante Vineyard click the play button below.
Our Suggested Ancient Vine Blend:
60% Alicante, 20% Muscat, 20% Grenache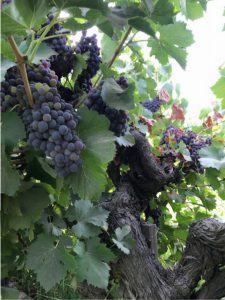 pictured above – ancient vine Grenache
Yeast Suggestions: 71B, VRB, and D254.
If you want to make a more fruit forward wine:

71B is a great yeast for fruit forward wines such as Grenache and Alicante. It helps bring out the fruity aromas Grenache and Alicante are known for.
If you want to make a make a wine with a more balanced ratio of tannin to fruit: VRB yeast is a consistent fermenter that helps bring out the tannins while enhancing varietal characteristics.
If want a wine with a balance of fruit and earth:

D254

is a yeast that helps develops ripe fruit together with mild spiciness while increasing mouthfeel.
*Please note that we always suggest using nutrients and putting your red wines through malo. Click the links below for more information on Musto Wine Grape's Fermentation Protocols.
Ancient Grapes Available:
– Alicante
– Carignane
– Grenache
– Barbera
– Muscat
Fun Fact: For a grape to be considered an Ancient Vine it must be 75+ years old. To be considered an Old Vine it must be 35+ years old.
For more information on purchasing ancient vines grapes please give us a call at 877-812-1137 or sales@juicegrape.com.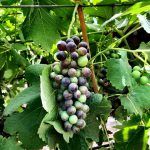 Currently our grapes are going through veraison in California. Veraison occurs when the berry transitions into the ripening stage. From now forward the berry will increase in sugar concentration until it is harvested at the desired brix level. Grapes for sparkling wine or champagne are harvested around 17 brix and grapes for still wine are harvested around 25 brix. The brix level will determine the alcohol level in the wine. For example, a grape picked around 25 brix should create a 12.5% alch by volume wine.
Harvest will be here before we know it! It's to time start getting organized. Click HERE to see our upcoming events and classes that will help you get ready for harvest.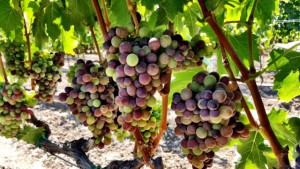 Grapes going through verasion at our vineyards in California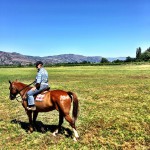 As the grapes begin to harvest we reflect back on the amazing trip that we had in Chile. Check out our Chilean itinerary below. Anyone up for a trip to Chile? Because we can't wait to go back and visit!
Day 1: Colchagua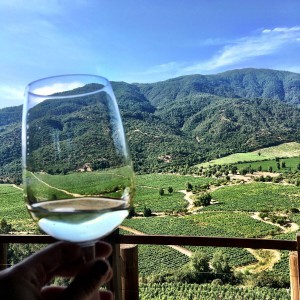 As we drove through the Colchagua Valley I couldn't help but feel like I was back in Napa driving down the Silverado Trail or HWY 29. Lush vineyards surrounded us on either side of the highway. Each winery we passed was just as majestic as or more than the next. A blissful start to our trip.
We stopped at few wineries that day before we visited our vineyards for research purposes ;). The first winery we stopped at was Lapostelle's Clos Apalta winery. This winery calls itself "French in essence, Chilean by birth". A striking winery that is 100% gravity fed. They have over six levels in the winery. Each with a specific fermentation or aging purpose. The tasting room is on the second to last floor and is so cold they offer blankets for patrons when tasting wine in their cave like room. Directly below the tasting room is the proprietor's personal cellar, with over 1000 bottles of wine. Quite the collection.  This was one of the more interesting tasting experiences we've had.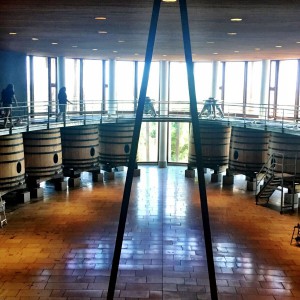 For the rest of the day we visited our Colchagua Vineyards and they were incredible! The Colchagua Valley is known for growing bold red wines, such as Carménère, Cabernet Sauvignon, Cabernet Franc, and Syrah. It has a mediterranean climate and is located along the southern end of the Rapel Valley. This topography creates a climate that receives around 23.3 inches of rainfall per year and little to no rainfall during their summer months. This helps keep the grapes safe close to harvest and ensures that the grapes are fighting for water therefore creating a more intense fruit.  The soil is made up of sand, decomposed granite, and clay. Another great indicator of quality viticulture. These soil components soak up acidity and help create a more balanced wine grape to work with.
Days 2-3: Curico Valley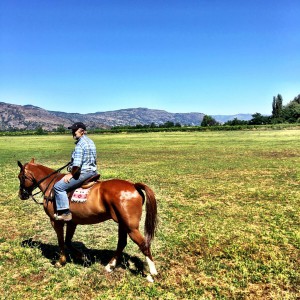 The hospitality in Chile was something we have never experienced before. The people were so kind and accommodating. First, we rode on horseback around the Chardonnay vineyard. Not being very good at horseback riding this was a little nerve wrecking, but we were able to make it around the vineyard (barely). Besides the stress of being on a horse the views were gorgeous and it was quite the way to take in the vineyard views.
Curico is place where many wineries and growers work with large producers. They have high-end equipment with state of the art technology; but at the same time there are family wineries and growers who create incredible boutique wines using a combination of old world tradition and a few new world winemaking practices. You can see the combination of new and old just by driving down the street. You not only pass fancy cars, but every once in a while you'll pass a horse and buggy. Yes that is correct. Many people ride horseback throughout the area rather than drive cars.  Curico has been a wine grape growing region since the 1800s and you can see the incredible history of the wine region as you drive down the street.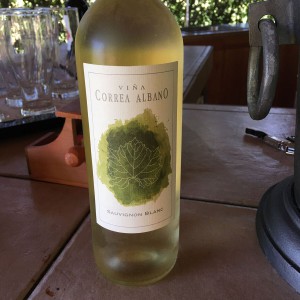 The wines from our grower's personal winery were delicious! Sebastian and Manuela make a great father/daughter team when it comes to winemaking. Their wine label is called "Correa Albano" and the Sauvignon Blanc was so fruit forward and bright. I couldn't get enough of it. Especially on such a hot summer day, it was the perfectly refreshing and complex Sauvignon Blanc. The Carmenere was unlike anything I've ever tasted. It had a "dusty" almost "napa-like" nose to it. It was full of delicious dark fruits with soft and rich tannins. This wine has inspired me to try to make Carmenere again. I am hoping the new CSM yeast will get me close to this flavor profile. One of things Manuela touched on was the importance of temperature during fermentation for both white and red wines. She said she is meticulous about monitoring temperature during her primary fermentations and it is one of the keys to her winemaking success.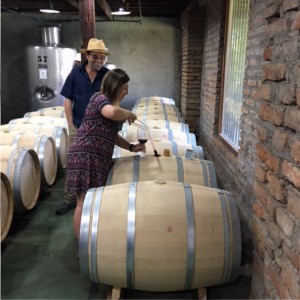 After tasting some our grower's wines we sat down for a true Chilean lunch and the food was delicious! Our growers were incredibly kind and prepared a few authentic Chilean dishes for us to enjoy (keep an eye out for some recipes to hit the blog soon). It was a feast of delicious Chilean produce, spices, and flavors, which was followed by a barrel tasting where Sebastian and Manuela let us try some of their aged red wines. They used multiple yeasts and are starting to think about blending the different oaks.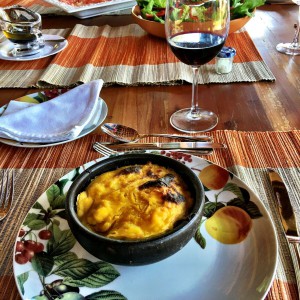 As our 5 hour lunch and tasting came to an end we went to see more of the vineyards, and let me tell you, this car ride was epic. It was to a point where we didn't think our rental car would make it over the rocks and through the brush. I felt like I was on a jungle safari in a car that was about to crumble underneath us with each bump we hit. We went from a beautiful roadside vineyard of Malbec and Merlot, up a large hill rocky hill to Cabernet Sauvignon, through a jungle forest that opened up to a gorgeous Syrah and Cabernet Sauvignon vineyards. It felt like we discovered a vineyard oasis. It was Sebastian's father's favorite vineyard. You could tell it held a special place in his heart.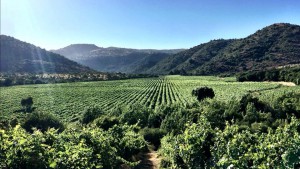 Day 4: Viña Alpatagua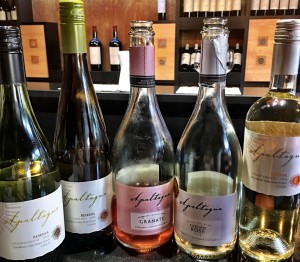 The next winery we visited was Viña Alpatagua. The winemaker gave us an insider's tour of the tank area, barrel room, and bottling line. It is a winery that is full of creativity and passion. The level of precision that is taken with each wine was very apparent, as was how creative the winemaker was. The winemaker, Pablo Barros, infused their sparkling wine with pomegranate juice from their estate pomegranate trees. It was a delicious addition to an already delicious sparkling wine.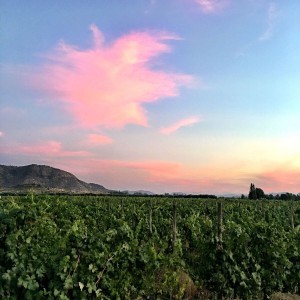 Most of their wines were appellation focused. We tried wines specifically from Curico and Colchagua. Most of the vines that they worked were very old, some up to 70 years old! My favorite wines were the Pomegranate infused sparkling, the Carmenere, their Cabernet Sauvignon, and Riesling.  This winery creates wines of great distinction. A must see if you are in Chile.
Day 5:  Santiago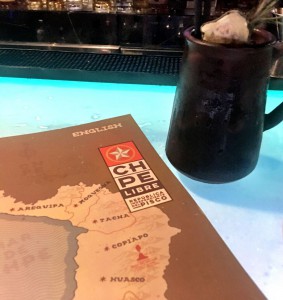 On the last day of our trip we enjoyed some delicious Pisco with some of our hosts, Alfredo and Suzanne. Alfredo and Suzanne are kind enough to take video, photos, and give us up to date harvest information. We are very lucky that they are so willing to give us information so quickly and efficiently. Alfredo and his family are a big part of why we are able to bring in such high end grapes from Chile.
Since it was our first time trying Pisco, they took us to a Pisco bar in downtown Santiago. This bar had some delicious ways to try it. They had over 30 different cocktails centered on the authentic, grape-based liquor. What a way to leave Chile! The next morning we reluctantly headed back to the US. An incredible trip with so many great memories, new knowledge, and media to share with our winemakers back home.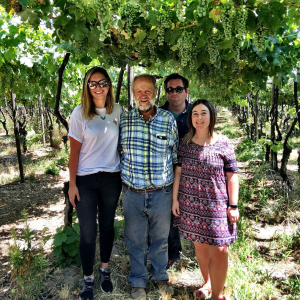 As the plane took off and I settled in for the long flight home I couldn't help but reflect back on the incredible people we met. They are kind and caring families who truly love what they do. You can see the passion they have for the wine industry, their families, and the people they work with. They said, "Wine is made in the details… If people work in a good way it takes a direct effect on the wines." I couldn't agree more. It was an incredible trip and we feel so very fortunate that we are able to work with such amazing growers and their families.