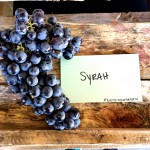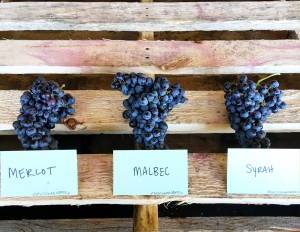 As of 5/2/2017 the following is in stock…
Juices:
ALL Chilean Varieties
ALL South African Varieties
Grapes:
Malbec
Carmenere
Merlot
Petite Verdot
Syrah
To Arrive 5/5/17….
Juices:
ALL Chilean Varieties
Grapes:
Cabernet Sauvignon
Cabernet Franc
Carmenere
Pinot Noir
Petite Verdot
Malbec
Merlot
Syrah
Please feel free to contact us at sales@juicegrape.com or 877.812.1137 to schedule your pick up!
We are looking forward to working with you this Spring Harvest! Keep an eye on our Facebook Page and Harvest Tracker for more harvest information and upcoming wine classes.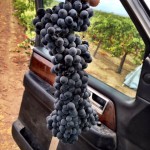 Good Morning from Paso Robles Winemakers!
Our crew is working very hard to bring you some of the finest wine grapes Paso Robles has to offer.  Yesterday and Today we are harvesting Merlot and Syrah. They are being picked around 24-26 Brix. They should be arriving in Hartford, CT around 9/23/2016.
We are still awaiting the Petite Sirah which is currently at 22 Brix. We are thinking it will harvest around 9/23.
Make sure to place your orders!
These are fantastic grapes for making Award Winning Wines!
-PS-
Drop Off You Wine Competition Entities at Pick Up!  http://www.juicegrape.com/community/wine_classic/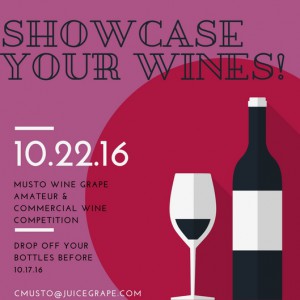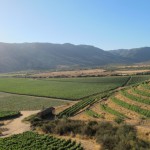 Yeast Pairings for Chilean Wine Grapes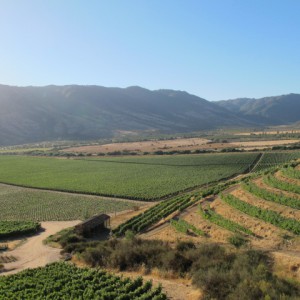 Cabernet Sauvignon: BM45, BM4X4, D80, RC212, D254
Cabernet Franc: BM45, RP15, D254, D80, BDX
Petite Verdot: BM4X4, D80, D254
Chardonnay: QA23, VIN13, D47, COTE DES BLANCS
Pinot Grigio: 71B, VIN13, QA23, R2
Sauvignon Blanc: VIN13, QA23, R2, D47, V1116
Which yeast will you use?

Also, don't forget to watch our Youtube Video on "Yeast & Stuck Fermentation"
Cheers! And Happy Winemaking!