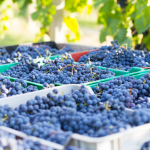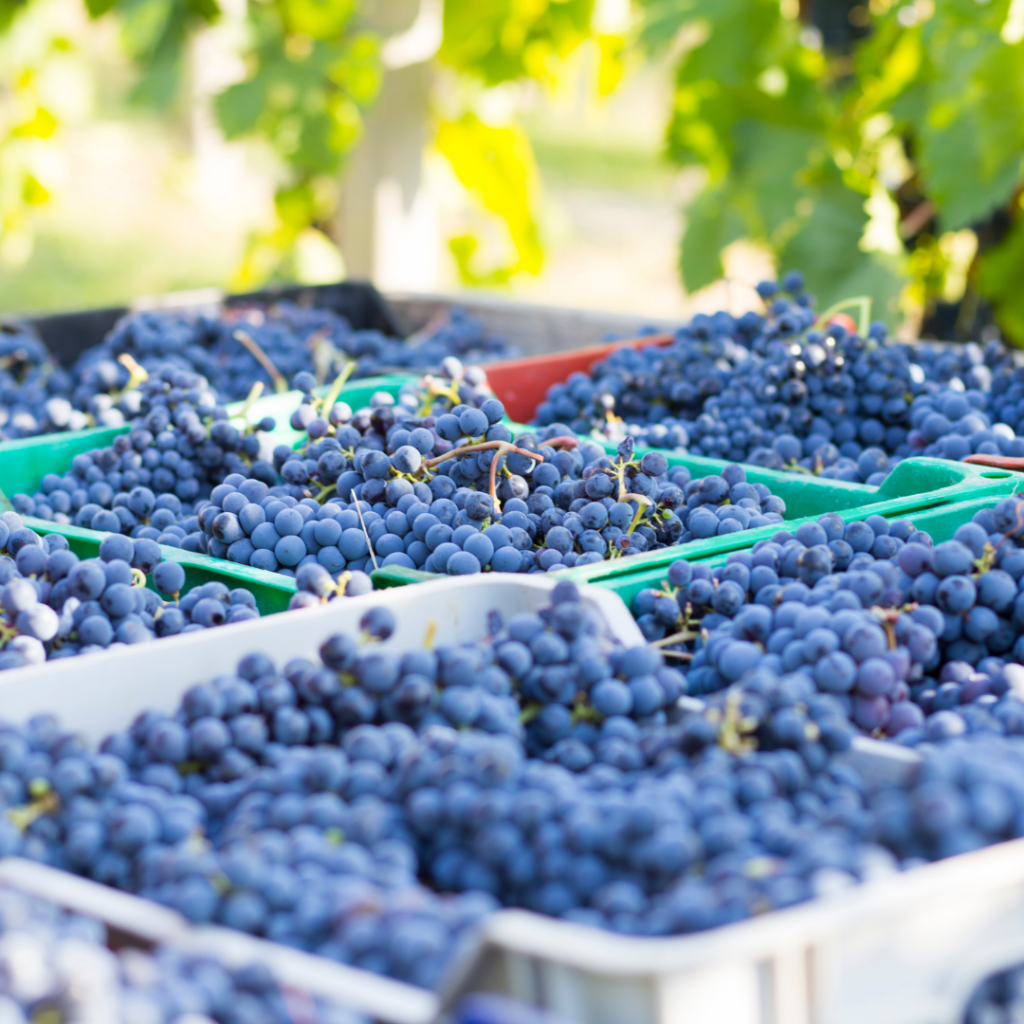 Each case of wine grapes from Chile is 18lbs. Depending on the grape variety, you should yield about 1.5-2 gallons of must per case.
However, keep in mind that certain wine grapes are "juicier" than others. For example, Syrah is considered a "juicer" grape than a Cabernet. If you look closely, you can see the difference in the shape of the berries. The Syrah grape has more of an "egg" shaped berry to it. The Cabernet is more of a circle shaped berry. The berry size, climate, soil, and vineyard practices will all help determine how much juice is produced in each berry, and the berry intensity.
Usually each case of 18lb wine grapes will yield about 1.25-1.50 gallons of finished wine.
That equates to about 7 bottles of wine.
Other factors that influence how much must and/or juice you yield per case:
How your rollers are positioned in your crusher destemmer
How much you press after fermentation is completed
How much wine you loose during racking
If you barrel age your wine
If drink a lot of wine during bottling
Keep these topics in mind when you are deciding on how many cases of grapes you want purchase versus how much wine you want to make. If you ahve any questions do not hesitate to reach out to us via email (sales@juicegrape.com) or phone (877-812-1137).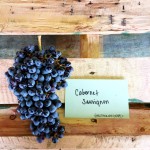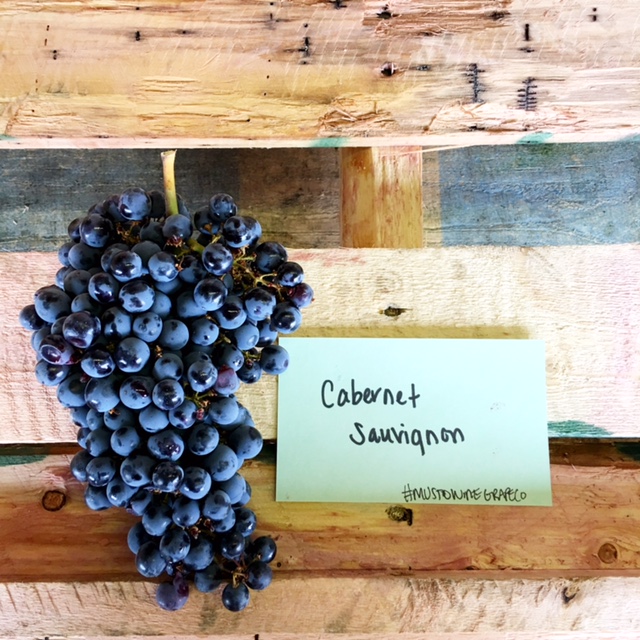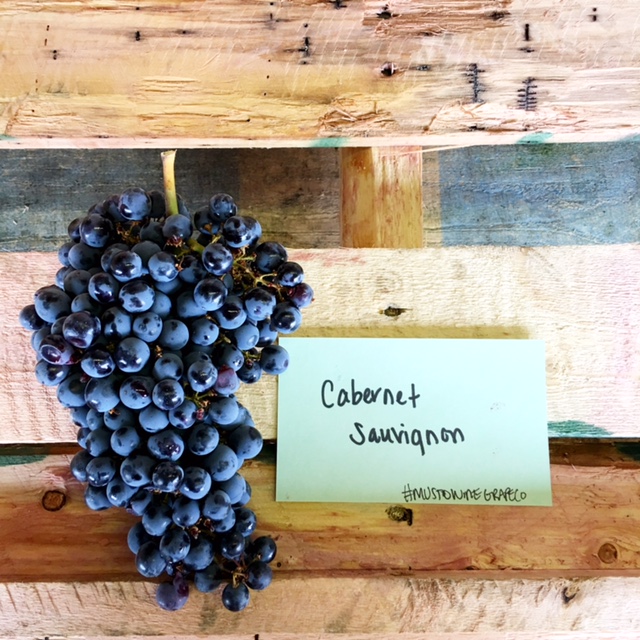 Cabernet is King, no matter the region. At MWG we are grateful to be able to bring in Cabernet grapes and juices frrom Chile for wineries and home winemakers. Cabernets from Chile are very bold with notes of blackberry, casis, and plum. The tannins are medium to medium plus on the palate make this a great wine to enjoy with a steak or a hearty meal. Introducing oak into this style of wine only helps create more complexity on the palate and finish. Some winemakers also blend thier California Cabernet with thier Chilean Cabernet to create an "International" Cabernet Wine. There are lots of fun things to try when making Cabernet from Chile!
Crush Cabernet grapes into a sanitized bin or tub. (Each 18lb crate will make 1.25 gals of finished wine).
Apply 50ppm of

Potassium Metabisulfite

and stir well. Allow to sit for 8-12 hours.
Apply .5ml of Color Pro Pectic enzyme per box diluted into a 10% solution with water to the must and stir. Allow to sit for another 8-12 hours.
Mix

Booster Rouge

, FT Rouge, and Opti-Red, with spring water until it is the consistency of pancake batter and pour over top of crushed grapes. Mix in well.
Add rehydrate

CSM yeast

(1g/gal) with

Go Ferm

rehydration nutrient and warm water. Allow to sit for 15 minutes and pour over top of crushed grapes.
Punch down grapes 3 times per day throughout the duration of fermentation and monitor temperature and Brix levels daily. Use a hydrometer to test sugar content in a strained juice sample. Make sure the temperature does not exceed 85F.
One day after adding the yeast, add Fermaid O, mixed with spring water in to the pancake batter style slurry. Dump into grapes during a punch down.
After the depletion of 1/3 of the Brix (when the Brix level is between 16-11), add

Fermaid O

that is mixed with spring water into the pancake batter style slurry. Dump into to grapes at a punch down.
Add Malo-lactic bacteria the same day as the Fermaid K. If you are using liquid cultures, just pour over the grape must and mix. If you use the dry cultures, rehydrate them in warm spring water according to their specific directions, utilizing any rehydration nutrients recommended.
When the Brix have dropped below zero, press the wine into a sanitized tank, carboy, or demijohn. Make sure the vessel is topped up all the way to the top of the neck and sealed properly with a

bung

and airlock.
Rack after 48 hours and then again in a week. Allow MLF to complete before adding sulfites.
Allow the wine to age and rack it every 2 months and add sulfites when racking.
Recipe by the Winemakers at Musto Wine Grape
Interested in making your own wine? Musto Wine Grape Company is here to help! Musto's New England's largest supplier for home winemaking products and services. Visit juicegrape.com or give us a call at (877) 812 – 1137 to learn more.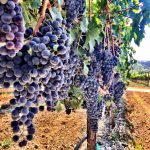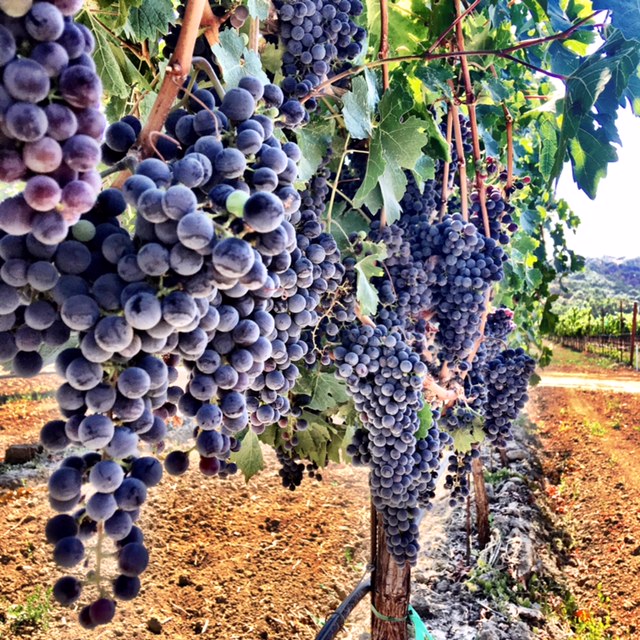 Different Clones of Cabernet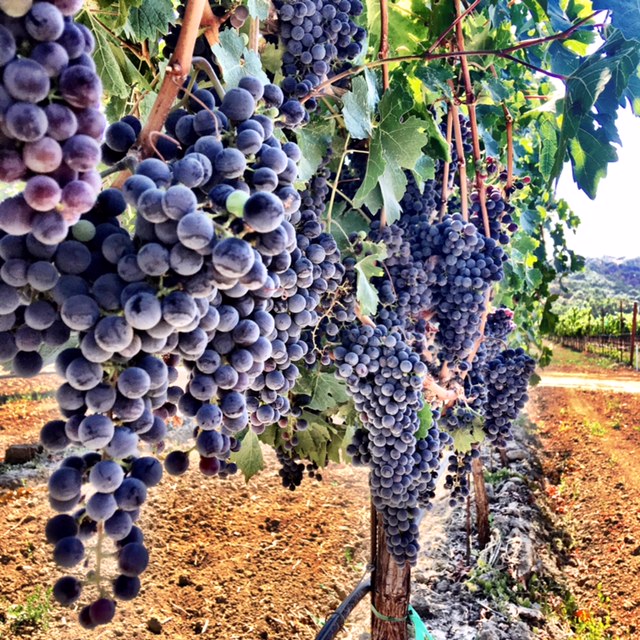 Many winemakers use clones of grapes like painters use different pigments of color, as a way to make things more interesting. There are many different clones of Cabernet Sauvignon and everyone is trying to create a Cabernet that is delicious and surprising all at the same time. Below I've outlined our most requested and popular clones of Cabernet Sauvignon that MWG currently sells. I hope this helps shine some light on the differences between Cabernet clones and why we source them for you.
Cabernet 169:
Cabernet 169 is a French clone that came to the US and was planted by UC Davis in 2003. Since then, it has been gaining popularity in all the major Cabernet growing regions, especially on Mount Veeder. It has good berry size, high vigor, and a well-balanced acid to sugar ratio. The wine can be higher in alcohol depending on the winemaking style. It was created to produce a big and bold Cabernet with intense complexity. The color is a vibrant, deep red. The mouth feel tends to be bold and linger. This grape is definitely for the adventurous winemaker.
Available in Grapes or Frozen Must by request from Suisun Valley, CA and Candy Mountain, WA. *limited supply – please pre-order
Koch Cabernet:
The Koch ranch Cabernet is farmed on incredibly rocky soil. The soil absorbs most of the moisture therefore producing a more intense fruit. This ranch is only 8 acres and produces a wine that is lush but does require at least 2 years of aging. Please reserve your cases as soon as possible. MWG always sells out of the Koch Cabernet.
Available in Grapes or Frozen Must by request from Suisun Valley, CA *limited supply – please pre-order
Cabernet 15:
This Cabernet Clone originates from Aquitcuine, France (South East France, Bordeaux, largest grape region in France). It is known for its high yield, high levels of Anthocyanins (attributes to aging and color), and high tannins. The wines are described as having raspberry, cherry, plum, and cocoa notes. It has an intense body and is structurally solid. Definitely an age worthy Cabernet.
Available in Grapes or Frozen Must by request from Suisun Valley, CA *limited supply – please pre-order
Clone 8:
The Clone 8 Clone was one of the most popular plantings in France and then the US in the 1990's. From our research, it has been said that it was one of the plantings that came to California in a suitcase. Clone 8 is a strong Cabernet producer that yields about 6 tons to the acre. The wines have great fruit characteristics, deep color, good sugar to acid ratio, strong tannins, and are structurally sound. Cabernet from this clone can be created to drink young or age.
Available in Grapes or Frozen Must by request from Suisun Valley, Lodi, Central Valley, Sonoma, and Paso Robles.
Available in Juice from California.
Clone 337:
Clone 337 is best known as one of the premier French clones. It is similar to the Dijon clones and gives good yield, small intense berries, and very fruit forward flavors. These wines create a lush mouthfeel, have deep color, and intense dark fruit, chocolate, and intense tannins. Age in French or Hungarian Oak for an extra shot of intensity and depth.
Available in Grapes or Frozen Must by request from Lodi, Central Valley, and Paso Robles.
Clone 33:
The Clone 33 Cabernet is an early ripening Cabernet Sauvignon. It loves sandy soils and thrives in Washington State. Similar to Clone 169 it produces good sized and well balanced berries. Wines created from Clone 33 are usually robust and bold like Cabernet 169 wines.
Available in Grapes or Frozen Must by request from Washington State
For more information regarding the Fall Harvest please feel free to contact us at sales@juicegrape.com or give us a call at 877-812-1137. We are looking forward to helping you with your next great wine!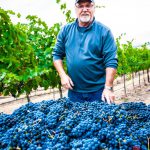 Washington State is off to a great growing season. It started out a little cooler than normal but the weather is heating up and we are seeing 80 degrees during the day and 60 degrees at night. In late August, Washington will be seeing 90+ degrees during the day and 50 degrees at night. The Merlot and Cabernet Sauvignon should start harvesting around mid-September to arrive at Musto Wine Grape around last week in September/1st week in October.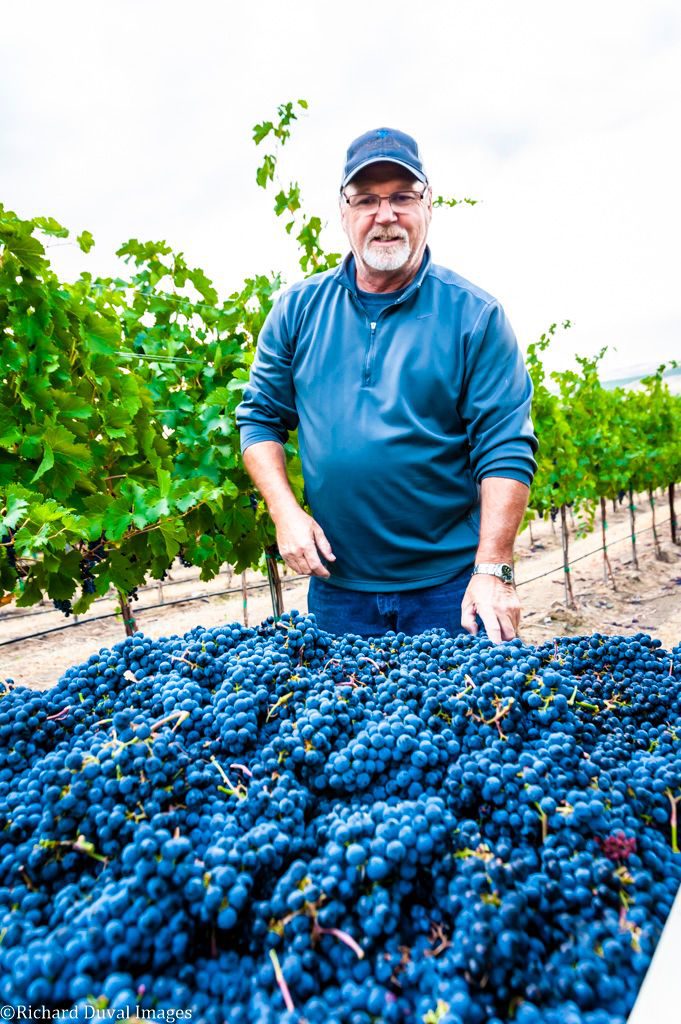 The Cabernet (Clone 33) from Washington State will be coming from the Candy Mountain AVA. It is 784-925 elevation with around 60 acres planted. The soil is a mix of scooteney silt loam, shano silt loam, warden silt loam, and warden fine sand loam. Candy Mountain is a south-facing slope that sits just southeast of Red Mountain (Napa Valley of WA). We are calling Candy Mountain the "Suisun Valley" of Washington State. With outstanding growing conditions, this AVA produces wine that is fruit forward, rich, bold, and intense.
If you're interested in trying a different Cabernet, the Washington State Cabernet is a great option for your 2020 Vintage. More on the arrivals of these grapes in the coming weeks. MWG will be sourcing Cabernet, Merlot, Cabernet Franc, and Pinot Noir from Washington State this season. The grapes are available in 36lb cases or by request as frozen must.
For more information regarding the Fall Harvest please feel free to contact us at sales@juicegrape.com or give us a call at 877-812-1137. We are looking forward to helping you with your next great wine!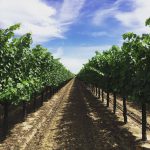 Did you know that the first wine grape in Lodi was planted in the 1800's? Or that Lodi produces over 450 wine labels? 4th and 5th generation growers are taking their historic vineyards to new levels by introducing sustainable growing practices, planting interesting wine grape varietals, and producing block specific wines.
The Lodi AVA was created in 1986 and the farmers here have been growing and developing their winemaking and vineyard plantings ever since. With over 75 different grape varieties planted in Lodi, there is no shortage of interesting high quality grapes. According to the critics the top grapes coming out of Lodi are Old Vine Zinfandel, Cabernet Sauvignon, Merlot, Chardonnay, Rhone varietals, and Italian varietals. Many of the wineries in Lodi enjoy working with their grapes because they create wines that are complex, flavorful, and pair well with food. After all, wine was created to drink and enjoy with family and friends.
Musto Wine Grape is bringing in a diverse variety of grapes from Lodi this season. With a great price point and no shortage of options, Lodi is one of the most versatile and creative AVA's for winemaking.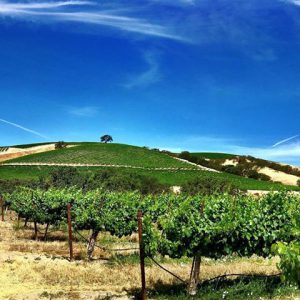 Winemaking Suggestions:
Lodi Old Vine Zinfandel
Lodi Cabernet
Lodi Petite Sirah
Contra Costa Montelpuciano

Contra Costa is an area in Lodi that has a very similar microclimate to Italy. Italian varietals flourish here and come out similar to those grown in Italy.
D-254; Ripe red fruit, jam, and mild spicy flavors, alcohol tolerance of 16%
VRB; Ripe fruit, jam, plum flavors, softens tannins, alcohol tolerance of 17%
BM 45; Fruit jam, cherry liquor, sweet spice, and cedar flavors, alcohol tolerance of 15%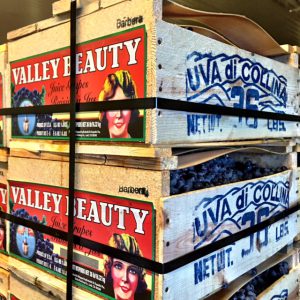 Wine Grapes/Wine Juices Available:
• Alicante
• Barbera
• Cabernet Franc
• Cabernet Sauvignon
• Carignane
• Grenache
• Malbec
• Merlot
• Mixed Black
• Petite Sirah
• Pinot Noir
• Ruby Cabernet
• Sangiovese
• Zinfandel
• Old Vine Zinfandel
• Valdepena
• Albarino
• Balck Muscat
• Chardonnay
• French Colombard
• Malvasia Bianca
• Muscat
• Pinot Grigio
• Riesling
• Sauvignon Blanc
• Thompson Seedless
• Viognier
• Aglianico
• Montelpulciano
• Nero D'Avola
• Sagrantino
• Mourvdere
Christina's Top Wineries to Visit in Lodi:
If you are interested in Lodi grapes or juices please give us a call at 877-812-1137 or email us at sales@juicegrape.com to secure your order. Cheers to the 2018 Winemaking Season!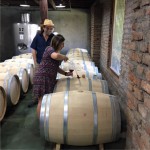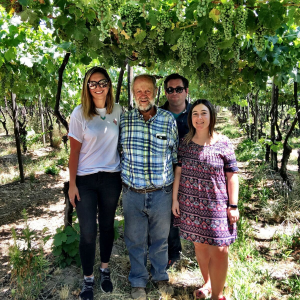 Winemaker Spotlight Interview with Manuela Astaburuaga
How did you get started winemaking? 
I'm the 5th generation viticulturist in my family so I was born between tanks and vineyards. When we were kids we played hide and seek in the tanks of the winery and we rode a bicycle among the vineyards.
When I finished the school, I decided to study Agriculture because I love the nature and live in the countryside, then in my last year of university I went to Australia to do my first vintage and I loved it. After I started to work with my family and I decided to go to France to do a Master in viticulture and Oenology.
What I love the most about Oenology is that most of the time there is a family tradition behind it. In my case my father founded the company Viña Correa Albano in 1991 but my grandfather, great grandfather, … also had their own winery Viña Astaburuaga.
Who were your wine mentors? 
My mentors where my father and grandfather. My grandfather was one of the first to broker of wine in Chile and one of the first to export wines. We also have photos of the first exportation where you can see the boats with tanks full of wines.
I really don't pay attention to the winemakers. I love to taste different wines from different wineries, valleys and countries, but I never pay attention who was the winemaker, for me is a team job.
What do you look for when you make wine? What is your general winemaking philosophy?
The most important thing is have good quality grapes. A healthy grape, free of disease, means we can start making a good wine.
In white wines the expression of aromas and acidity is really important, so we try to have long fermentations at low temperature.
In reds, the wine aging is the most important for me. It is necessary to have the micro oxygenation to soften the tannins and it is very important to limit the oxidation to preserve the fruity aromas that come from the grape.
What is the most difficult aspect of making wine? What's your biggest challenge as a winemaker?
The first thing is to have good quality grapes, for that we have to work all year.
In viticulture/oenology we say that we never have two equal years so for me the biggest challenge is to know how to react quickly in different situations as a rain or excessive heat for example can cause challenges.
What bottles of wine in your cellar are you most excited about? 
A few weeks ago, we were sorting out and we found samples of our first exportation of wine. We opened a bottle and it was really good so now that we found the bottles we take care of them the most. Also, I have a box of 12 bottles of my grandfather's wine from my year of birth that he gave to my parents at my baptism and I'm waiting for a special occasion to open it.
I don't have any favorite wines but for me the history behind the wine is very important, we cannot compare a big Chateau of Bordeaux with unlimited means with a small producer with all the adversities of nature.
In general, I enjoy more a wine from a small producer with a tradition behind them, than a wine from a big winery.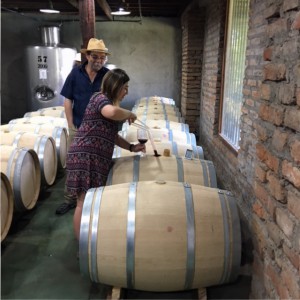 What's your philosophy on Oak and Wine?
For me the most important is oxygen in aging the wine, the barrels have porosity so they give a micro-oxygenation to the wine which is very important to the complexity and the maturation of tannins.
I use barrels, but I always try to not exaggerate because I prefer to preserve the fruity aromas over those gave from the oak.
Are you filtering your wines?
Yes and no. We have a tangential filter which is very good in preserving the quality. For our premium line, which has a minimum of 8 months in the barrel we will not filter.
Are there any new winemaking techniques or tools you'd like to experiment with?
We are thinking about implementing the pulsair system in our winery, so we don't have to us the remontage method and limit the oxidation.
What's been your greatest challenge as a winemaker?
The generational change.
Any advice for a new home winemaker? 
Have patience. We cannot rush the aging and to have complexity, sucrosity and soft tannins are important and take time.
Also, you have to have in mind that the oxygen can be the best friend or the worst enemy in the aging. Is important to have micro-oxygenation to help the maturity of wine but if it is not controlled, he can oxidize some components and be harmful to the final quality.
If you had to pick one wine to drink for the rest of your life what would it be?
I cannot pick only one wine, for me the wine depends the occasion and is important to change and try different wines.
What's your favorite wine region?
I don't have a favorite region but I loved the whites of Alsace and the Cabernet Franc of Saumur Champigny.
What would people be surprised to know about you?
I am shy and I have a very bad memory, that's why I can never remember the names of the winemakers and wineries I have tasted (that's why I always write my tasting notes).
If you weren't making wine what would you be doing?
I really have no idea!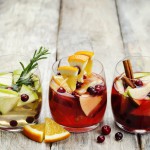 As summer comes to an end and the fall harvest begins we wanted to share some fun Sangria recipes for the weekend. Happy Friday!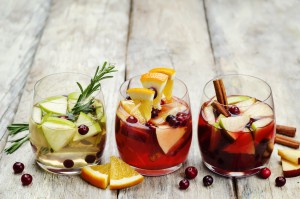 Pink Lemonade Sangria
Makes about 1 gallon
2 750ml bottles of Pinot Grigio
1 can frozen pink lemonade concentrate
1 quart tub of frozen strawberries (sugar added is fine) (frozen fruit breaks down better and leaks out more flavors as it defrosts plus it keeps it cold)
1 2 Liter of Sprite or Club Soda (depending on how sweet you want it)
*If you want to make it stronger, you can add strawberry schnapps however this will make it much sweeter so use club soda
Peach Mango Sangria
Makes about 1 gallon
2 750ml bottles of Pinot Grigio 
1 cup of Peachtree schnapps
1/3 cup lime juice
1 bag frozen peaches
1 16oz can Goya Mango nectar
1 quart of Ocean Spray White Cranberry Peach Juice
1 liter of lime seltzer
Mixed Berry Malbec Sangria
Makes about 1 gallon
2 750 ml bottles Malbec
1 cup of Chambourd Raspberry Liquor
1/3 cup lime juice
1 quart of cran raspberry juice
1 liter of raspberry seltzer
1 bag of frozen mixed berries
Blackberry Pomegranate Cabernet Sangria
Makes about 1 gallon
2 750 ml bottles of Cabernet
1 cup black berry brandy
1 quart pomegranate juice
1 quart cranberry juice
1 small container of pomegranate seeds
1 small container of fresh blackberries
.5 quart raspberry or pomegranate seltzer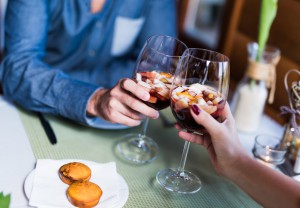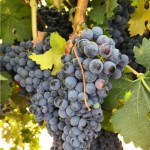 The King's River Vineyard is located in Sanger, CA – Southeast of Fresno, on the way to Squaw Valley, Tahoe and the Sierra Foothills.
The vineyard is made up of 40 acres of white ash & sandy loam soil. The vineyard has been in existence since 1954 and the family has grown everything from grapes for wine and raisins to peaches, plums, and apricots on this little piece of paradise. However, they ultimately decided to focus on what they love most – boutique style wines. The vineyard produces Cabernet Sauvignon (Clone 337), Petite Sirah, Alicante, Syrah, Barbera, Cabernet Franc, Tempranillo, Primitivo, Albariño, Muscat, and Chenin Blanc. Each block is meticulously managed. They thin leaves, drop fruit to secure intense flavors, and drip irrigate as to not over-water the vines. This family definitely produces grapes of distinction.
Their Wine Awards Include…
• 2014 Reserve Petite Sirah- Silver Medal
• 2014 Syrah- Bronze Medal
• 2014 Alicante Bouchet- Bronze Medal
• 2015 Reserve Albarino- Bronze Medal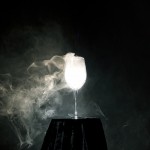 What's the Winemaker's Think Tank?
Every Thursday we will post about a few frequently asked questions that our winemaker has answered. If you have a winemaking question you would like to have answered, please email us at support@juicegrape.com and we will try to get into next week's post. Cheers! 🙂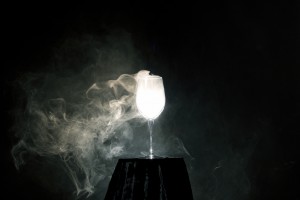 Why is my wine evaporating?
Just like water or any other liquid, with prolonged exposure to air, wine can evaporate. When aging wine in an enclosed container such as a tank, carboy, or demijohn, the container should have an airtight seal via an inflatable gasket or an airlock and bung. This will help prevent against oxidation and will reduce the amount of evaporation dramatically. If you still see some evaporation happening in one of these closed containers, evaluate your bungs and seals as they may not be working properly.
The main source of evaporation in winemaking is through barrel aging. Barrels are a porous environment that allows the wine to "breathe" over time. This "breathing" process is essentially evaporation. The wine is exposed to air through the porous staves and small portions of the wine evaporate into the atmosphere. This has positive effects on the wine as it creates a creamier mouthfeel, can reduce the perception of acidity, and imparts oak flavor. The barrel must be filled monthly with additional wine to reduce the head space and replace the evaporated product. This will prevent the wine in the barrel from oxidizing. While the breathing process may be a source of frustration, as you witness your wine evaporating into thin air, it will help you to create a fuller, heavier, more lush wine.
We hope this information helps with your winemaking. If you have any follow up questions or winemaking questions in general, please email us at support@juicegrape.com.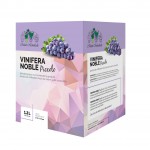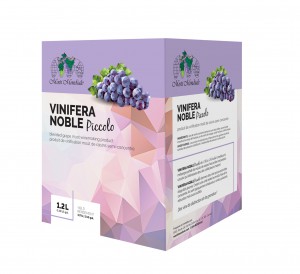 I have never made a gallon of wine in my life; I mean not that small a batch. I am used to making much more wine at a time, from a few gallons to 4000 gallons at a winery. I have made wine from mostly fresh grapes, white juice and even 6 gallon kits. In fact I have made over 50 kits in my days, but I had to think twice before I made a ONE gallon kit.
Well, I did it and guess what? It was fun! I made a one gallon kit from Mosti Mondiale Vinifera Noble. I tried the Malbec, since I just made 45 gallons from Chilean grapes. I thought it would be a good comparison on the nose and the taste. Since I made kits before, I was familiar with the process. And this small kit was no different – It was the same process you have for the standard six gallon kits.
The biggest challenge I had to deal with was the smaller fermentation and storage vessels required for one gallon of wine. I started by pouring the grape juice in a one gallon bottle and then topping it with water to measure out the correct volume. You can buy a two gallon fermentation pail, but I thought I would try using one of my 3 gallon carboys with an air trap. So I poured the gallon of adjusted wine into the 3 gallon carboy and then poured the yeast into the opening in the carboy. It worked fine.
In order to test the specific gravity of the wine during fermentation, I just poured some of the wine into a hydrometer jar. After taking the measurement, I poured the wine back into the carboy to continue fermenting. There was no wasting of wine on this batch. When I had to stir the wine, I simply shook the entire carboy.
When fermentation was complete, I racked the wine into a small pail. Then I added in the packets of sulfite, sorbate and clarifying agents supplied with the kit. Then this finished wine was poured into a gallon jug to settle for further rackings and aging. Always remember to top off the storage vessel to avoid oxidation.
I think the biggest challenge was the de-gassing of the wine. Normally, with a six gallon kit we whip the wine with a degassing wand on the end on a drill. We need to get rid of the gas trapped in the wine for clarifying and for a still wine (no fizz). With this small batch, there really is not enough wine to whip. I decided to use a vacuum pump to degas the wine, which I have also used on larger batches of kit wines. A small vacuum pump is easy to use and economical.
So, my wine is aging and smells wonderful. I will get five 750ml bottles of wine from this kit. So why make such a small batch? It is a great way to learn how to make wine as a beginning wine maker. The cost is minimal, but the experience is great. You can make 2, 3, or 4 different grape varietals and blend them when they are finished. Once you get your feet wet with these starter kits, you can move onto six gallon kits which yield 30 bottles – now we are talking. Then you have the confidence to move up to juice and grapes. After that, there is no stopping you!
Have fun with this smaller kit. I did and had fun doing it!!
Frank Renaldi