Cold soaking, also known as pre-fermentation maceration, is a winemaking technique that is widely used in the production of red wines. It involves holding crushed red grapes at a low temperature and takes place before fermentation.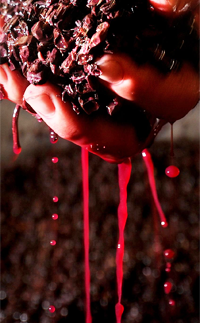 Why should I be cold soaking?
Cold soaking red grapes such as Pinot Noir, Cabernet Sauvignon, Merlot, and more has many benefits. The aim of a cold soak is to extract more aromas, aroma intensity, and color from the skins of the grapes. In red wines, it makes for a more intensely fruity and deeper-colored wine; but it also makes for a fuller wine with increased palate weight. For example, in Pinot Noir, cold-soaking extracts the softer, more supple tannins to help produce a silky mouthfeel. It also helps emphasize the lush fruit notes like dark cherry and plum. Yum!
But wait; there's more: Firstly, time in a cold soak, even a brief one, lets a winemaker get a much better handle on the fruit at hand, enough time to get a tank thoroughly mixed, time for any raisins in the fruit to reveal their sugars, time to get more trustworthy readings on basic wine chemistry than the numbers grabbed in the rush of fruit delivery. And second, extracting some goodies early in the cycle leaves open the option of pressing slightly early and working off the last few Brix in barrel, again minimizing the influence of nasty seed tannin.
How do I do it?
It is important to maintain a chilled temperature because if the must gets too warm it can begin fermenting. To properly cold soak, you need to maintain a temperature of about 35-45 degrees Fahrenheit. This could be difficult for home winemakers without a chiller system. Try using dry ice or ice tubes ser in the wine to the wine as cold as you can. Remember, the point of the low temperature is to be sure the yeast cannot get started.
This is usually done for about 5 days, though the length of time varies according to the winemaker's goals and the grape variety. You should add enzymes to help the extraction move along, and sulfur dioxide to inhibit unwanted microbial activity. Using inert gas to prevent oxidation is also a great idea. Inert gases, known as carbon dioxide, nitrogen, and argon are necessary for winemaking. They are used to supplant air in places where air could come into contact with the wine.
Need help with cold soaking your grapes?
Musto Wine Grape Company is here to help. Give us a call at (877) 812-1137 to speak with one of Musto's Crush Crew members. We're here to provide you with the best quality wine grapes, juices, and equipment, as well as the support to ensure you are successful in making the wine of your dreams!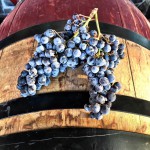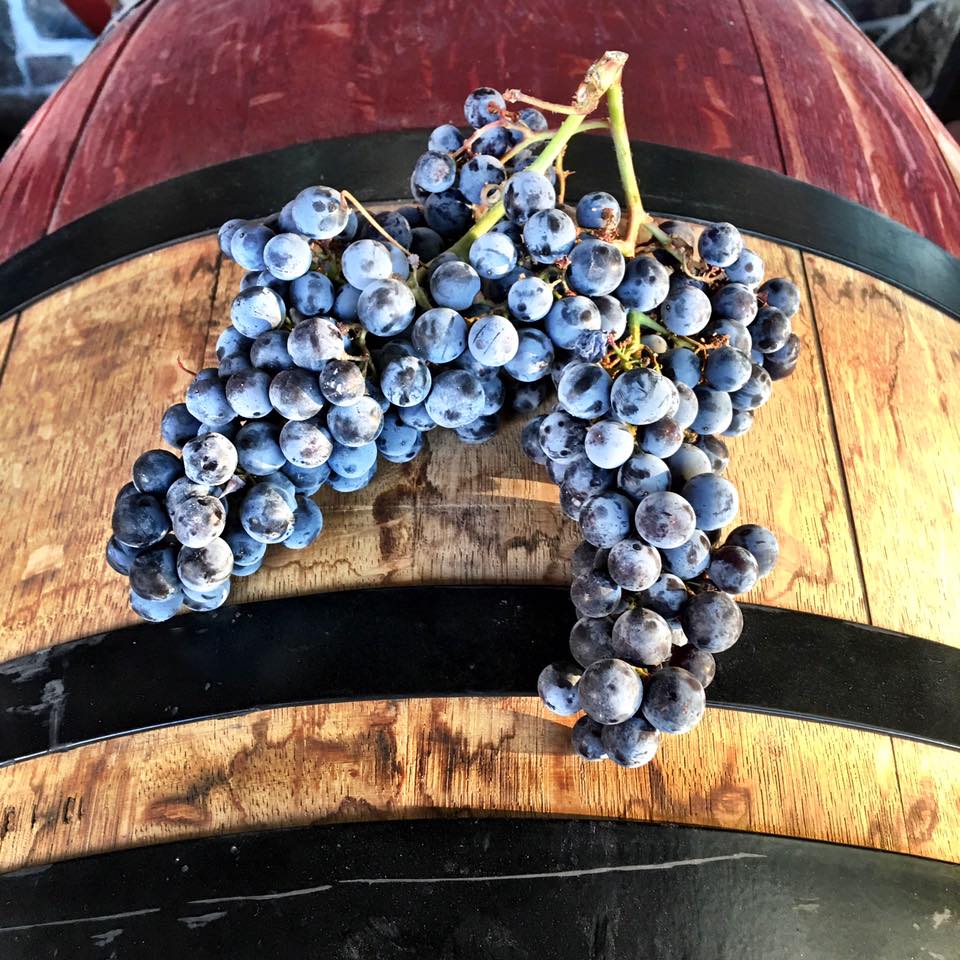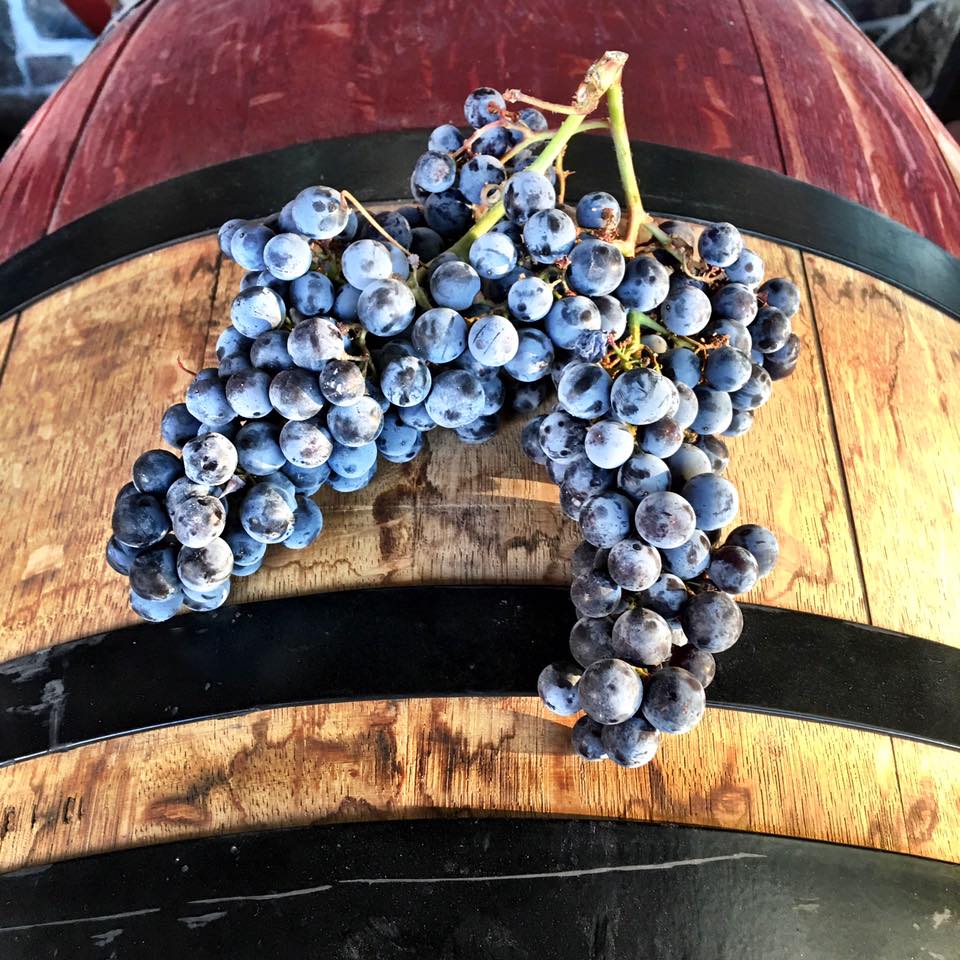 One of the world's most popular red wine making grapes. Merlot has an incredibly jammy fruit profile with cooked fruit, blackberry, and leather notes. A medium tannin and lower acid content make this a very smooth drinking wine. Excellent when aged with oak and also an excellent blender with most red grape varieties.
Our Merlot wine grapes and winemaking juices should start arriving from Central Valley around September 10th.
Have you placed your order yet? Email sales@juicegrape.com for more information.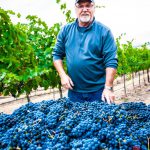 Washington State is off to a great growing season. It started out a little cooler than normal but the weather is heating up and we are seeing 80 degrees during the day and 60 degrees at night. In late August, Washington will be seeing 90+ degrees during the day and 50 degrees at night. The Merlot and Cabernet Sauvignon should start harvesting around mid-September to arrive at Musto Wine Grape around last week in September/1st week in October.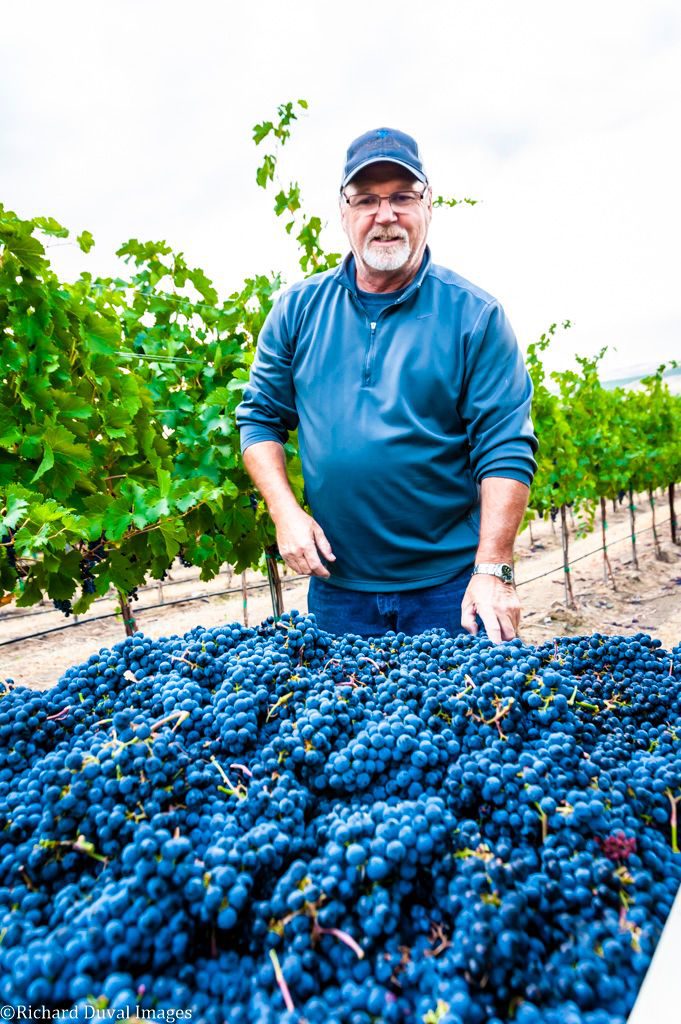 The Cabernet (Clone 33) from Washington State will be coming from the Candy Mountain AVA. It is 784-925 elevation with around 60 acres planted. The soil is a mix of scooteney silt loam, shano silt loam, warden silt loam, and warden fine sand loam. Candy Mountain is a south-facing slope that sits just southeast of Red Mountain (Napa Valley of WA). We are calling Candy Mountain the "Suisun Valley" of Washington State. With outstanding growing conditions, this AVA produces wine that is fruit forward, rich, bold, and intense.
If you're interested in trying a different Cabernet, the Washington State Cabernet is a great option for your 2020 Vintage. More on the arrivals of these grapes in the coming weeks. MWG will be sourcing Cabernet, Merlot, Cabernet Franc, and Pinot Noir from Washington State this season. The grapes are available in 36lb cases or by request as frozen must.
For more information regarding the Fall Harvest please feel free to contact us at sales@juicegrape.com or give us a call at 877-812-1137. We are looking forward to helping you with your next great wine!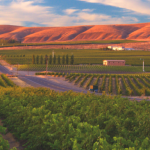 Washington state is producing some of the best wine grapes around.
A combination of a long growing season, perfect climate, and know-how on the part of the state's growers have led this region to grow world class fruit. At Musto Wine Grape we carry some delicious Washington State wine grapes, including Cabernet Sauvignon, Cabernet Franc, Merlot, and Pinot Noir.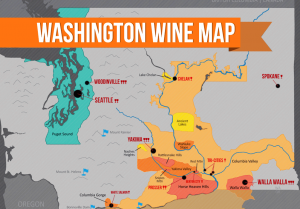 What to expect from Washington fruit
Structure, bright red fruit, great tannins, concentrated flavors.
Where is our Washington fruit from?
We source from Rattlesnake Hills (notable for its elevation, which is higher than most other WA AVAs), Wahluke Slope (ripe and full bodied wines full of varietal character hailing from one of the driest and warmed WA locations), and Red Mountain (known for growing some of the state's most highly acclaimed fruit, known less for its New World ripe fruitiness and moreso for its big, rich, terroir-driven resulting wines).
Yeast recommendations are as follows:
D80 – for big, structured reds
D254 – bring out ripe fruit, jam, and cedar notes
RP15 – to bring out red fruit and mineral notes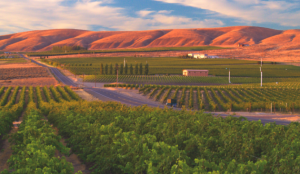 Fermenting recommendations
Consider adding FT Rouge or oak dust to function as your "sacrificial tannins."  Using tannin additives during fermentation can help the grapes themselves to retain their tannin which in turn helps to sustain the resulting wine's structure and color. Adding fermentation tannins do not add oak flavor – so if you do want to oak your wine, you would do that during the aging process.
Washington fruit is known for being lower in YAN so be sure to make some nutrient adds if need be. Try Fermaid O and/or Fermaid K
Are you excited to work on your Washington state grapes? Reach out with any questions you may have about the grapes you purchased through us at Musto Wine Grape!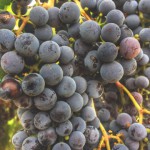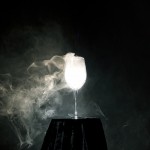 What's the Winemaker's Think Tank?
Every Thursday we will post about a few frequently asked questions that our winemaker has answered. If you have a winemaking question you would like to have answered, please email us at support@juicegrape.com and we will try to get into next week's post. Cheers! 🙂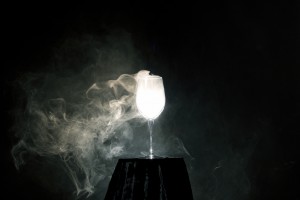 Why is my wine evaporating?
Just like water or any other liquid, with prolonged exposure to air, wine can evaporate. When aging wine in an enclosed container such as a tank, carboy, or demijohn, the container should have an airtight seal via an inflatable gasket or an airlock and bung. This will help prevent against oxidation and will reduce the amount of evaporation dramatically. If you still see some evaporation happening in one of these closed containers, evaluate your bungs and seals as they may not be working properly.
The main source of evaporation in winemaking is through barrel aging. Barrels are a porous environment that allows the wine to "breathe" over time. This "breathing" process is essentially evaporation. The wine is exposed to air through the porous staves and small portions of the wine evaporate into the atmosphere. This has positive effects on the wine as it creates a creamier mouthfeel, can reduce the perception of acidity, and imparts oak flavor. The barrel must be filled monthly with additional wine to reduce the head space and replace the evaporated product. This will prevent the wine in the barrel from oxidizing. While the breathing process may be a source of frustration, as you witness your wine evaporating into thin air, it will help you to create a fuller, heavier, more lush wine.
We hope this information helps with your winemaking. If you have any follow up questions or winemaking questions in general, please email us at support@juicegrape.com.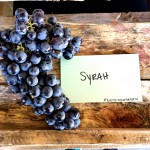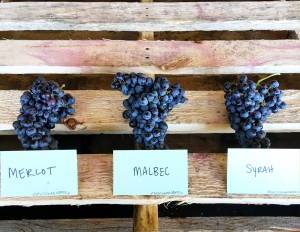 As of 5/2/2017 the following is in stock…
Juices:
ALL Chilean Varieties
ALL South African Varieties
Grapes:
Malbec
Carmenere
Merlot
Petite Verdot
Syrah
To Arrive 5/5/17….
Juices:
ALL Chilean Varieties
Grapes:
Cabernet Sauvignon
Cabernet Franc
Carmenere
Pinot Noir
Petite Verdot
Malbec
Merlot
Syrah
Please feel free to contact us at sales@juicegrape.com or 877.812.1137 to schedule your pick up!
We are looking forward to working with you this Spring Harvest! Keep an eye on our Facebook Page and Harvest Tracker for more harvest information and upcoming wine classes.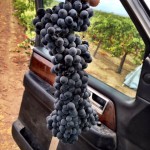 Good Morning from Paso Robles Winemakers!
Our crew is working very hard to bring you some of the finest wine grapes Paso Robles has to offer.  Yesterday and Today we are harvesting Merlot and Syrah. They are being picked around 24-26 Brix. They should be arriving in Hartford, CT around 9/23/2016.
We are still awaiting the Petite Sirah which is currently at 22 Brix. We are thinking it will harvest around 9/23.
Make sure to place your orders!
These are fantastic grapes for making Award Winning Wines!
-PS-
Drop Off You Wine Competition Entities at Pick Up!  http://www.juicegrape.com/community/wine_classic/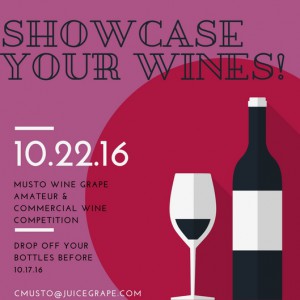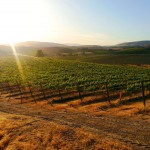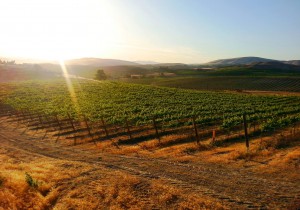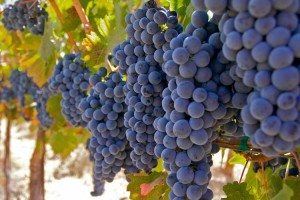 Extra, extra, read all about it – we will have Washington Wine Grapes This Year!
Specifically Own-Rooted Merlot from the Rattlesnakes Hills in Yakima Valley.
About the Soil:
The surface layers of vineyard soils are based primarily in loess, which is mostly wind-deposited silt and fine sand derived from the sediments of the 'Missoula' ice age floods. The content of the soils consists of a mixture of minerals derived from both the local basalt bedrock and the granite and limestone of northern Idaho and Montana.
Most of the soils are classified as silt loams (mostly Harwood-Burke, but also Weihl and Scoon), which are low in clay. The low clay content creates well-drained soils, encouraging the vines to root more deeply, a factor generally associated with high quality grapes and wines. It also creates an inhospitable environment for phylloxera, an aphid-like pest that feeds on the roots of grapevines. Due in large part to the clay-poor soils, the Yakima Valley is one of the few places on earth where European wine grapes (such as Cabernet Sauvignon, Merlot, and Pinot Noir) can still be grown on their own roots, also a factor generally associated with high quality.
The shallow soil profile contains large chunks of calcium-caked gravel and calcium carbonate horizons called "Caliche". In most areas, the caliche forms a conspicuous white layer under the topsoil that adds mineral complexity. The deep roots of the vines penetrate through the surface layer of loess, which averages 18 inches in thickness throughout most of the vineyard, and into the underlying calcium-rich substrate. This gravelly, high pH substrate forces the vines to struggle, an additional factor associated with high quality grapes and wine.
About Being Own-Rooted:
An Own-Rooted vine is a vine that has no rootstock. This is not common in most wine regions around the world. The rootstock & vine grafting was necessary at one point to protect from specific diseases such as Phylloxera. The Washington soil type is made up of a fine silt loam which Phylloxera hates – this is why they can plant Own-Rooted vines.
It is said that there are differences in the wines from Own-Rooted vs. Rootstock Grafted Vines. There is much debate around this issue. It looks like you will have to be the judge! 
About the Merlot:
The Merlot Clone coming from this vineyard has clusters that are small to medium in size. The berries are small and round. This clone produces a high vigor vine that creates a dense canopy. Yield is usually around 3-5 ton acre depending on the growing season.
The clone produces a soft, full-bodied, fruity wine full of many different complexities. A great Merlot that can stand alone and age – or be added to a blend to give the wine that extra punch of structure.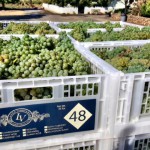 ARRIVING to Hartford, CT Early Next Week: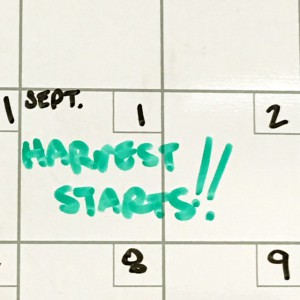 8/29/2016:
LODI
Costamagna Chardonnay
Lodi Gold Grenache
Valley Beauty Barbera
Smiling Baby Merlot
Valley Beauty Zinfandel
9/1/2016:
LANZA – Suisun Valley
CENTRAL VALLEY
Cry Baby Muscat (42lb)
Muscat King (42lb)
Cry Baby Thompson Seedless (42lb)
Lugano Old Vine Zinfandel
Lucerne Old Vine Zinfandel
JUICES from LODI
Call 877.812.1137 or email sales@juicegrape.com for more information