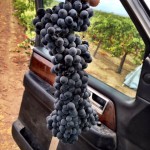 Good Morning from Paso Robles Winemakers!
Our crew is working very hard to bring you some of the finest wine grapes Paso Robles has to offer.  Yesterday and Today we are harvesting Merlot and Syrah. They are being picked around 24-26 Brix. They should be arriving in Hartford, CT around 9/23/2016.
We are still awaiting the Petite Sirah which is currently at 22 Brix. We are thinking it will harvest around 9/23.
Make sure to place your orders!
These are fantastic grapes for making Award Winning Wines!
-PS-
Drop Off You Wine Competition Entities at Pick Up!  http://www.juicegrape.com/community/wine_classic/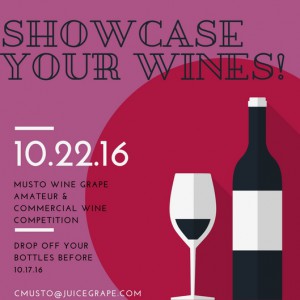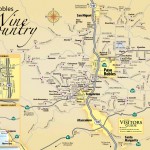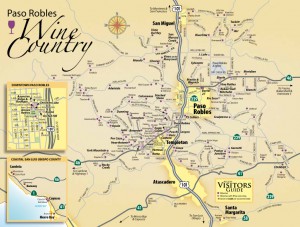 Paso Robles is one of California's emerging AVAs. It has grown from a sleepy town to a high end wine growing and wine producing region. Winemaking on the Central Coast began when the Franciscan Friars traveled through California establishing Missions. The Missionaries started planting grapes in 1790. You can still see these vines growing today. Since the original plantings of the Missionaries, Paso Robles has become a top destination for farmers to plant grapes. Many famous people have planted vineyards and started wineries in this region. For example, Ignace Paderewski, the Polish pianist purchased 2,000 acres in the 1920's. He planted Petite Sirah and Zinfandel and eventually opened York Mountain Winery; which is still in existence today.
Paso Robles is comprised of 26,000 acres of wine grapes. It is one of the fastest growing wine regions in California and on the Central Coast. It has a diverse topography. There are rivers, roiling hills, flat lands, and mountains. The soil is comprised of bedrock, weather granite, marine sedimentary rocks, and volcanic rocks. Because of the many different soil components one vineyard block could contain several different soil types.
In terms of grapes, Paso Robles is known for growing Zinfandel, but has gained recognition for Bordeaux and Rhone varieties. The AVA likes to produce non-traditional blends. It is a valley that doesn't follow the rules and expectations of tradition winemaking. The winemakers of Paso Robles like to make their own rules.
M&M will be receiving Cabernet Sauvignon, Merlot, Old Vine Zinfandel, Petite Sirah, Syrah, Cabernet Franc, Sangiovese, Grenache, and Pinot Noir. Pre-Orders are now being accepted. Please call or email us at sales@juicegrape.com or 1-877-812-1137.
M&M's Top 3 Paso Robles Wineries: Justin Winery, Opolo Vineyards, and Kukkula