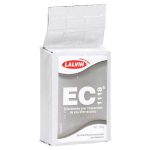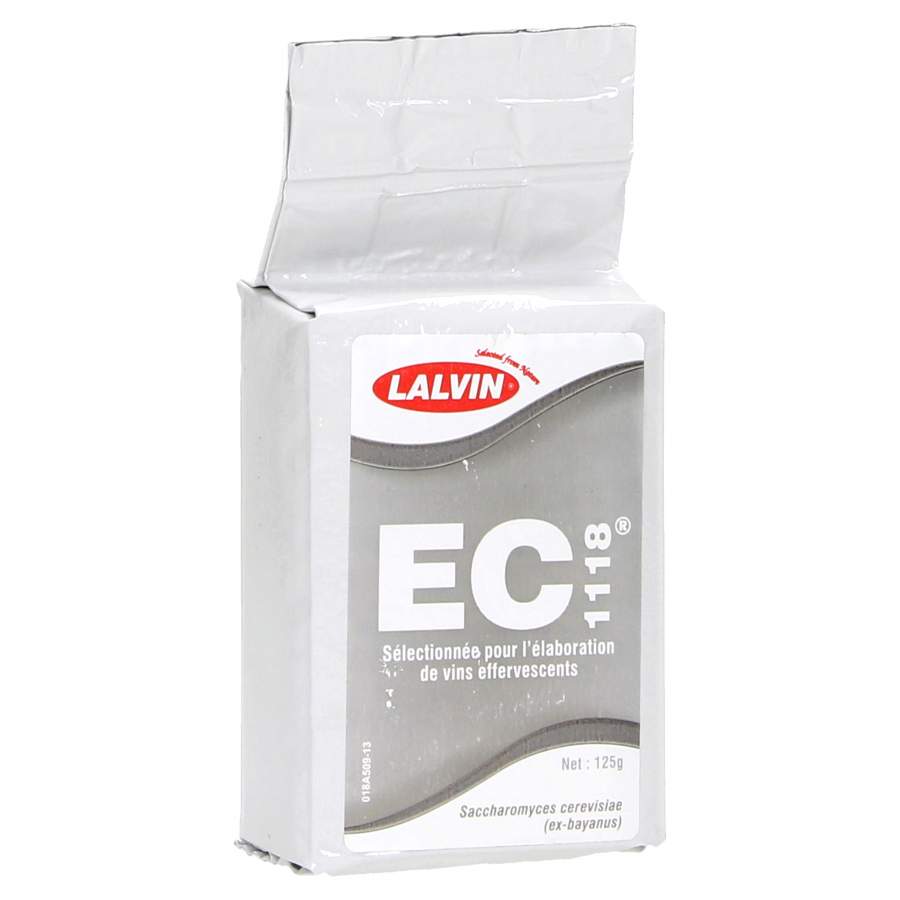 What makes EC-1118 so great?
EC-1118. It's an excellent strain to be used in a wide variety of wines. This includes red and white, including sparkling, fruit wines, late harvest wines and cider. It has a strong competitive character that will inhibit wild yeasts, and restart stuck fermentation due to it's great alcohol and sulfate tolerance. Being a very neutral yeast, it will have very little effect on the varietal character of the grape. It ferments fully, and flocculates well, producing compact lees. It has extremely low production of foam, volatile acid and hydrogen sulfide (H2S) and it ferments well over a wide range of temperatures (50 to 86 degrees Fahrenheit), making it one of the most favorable and popular wine yeasts.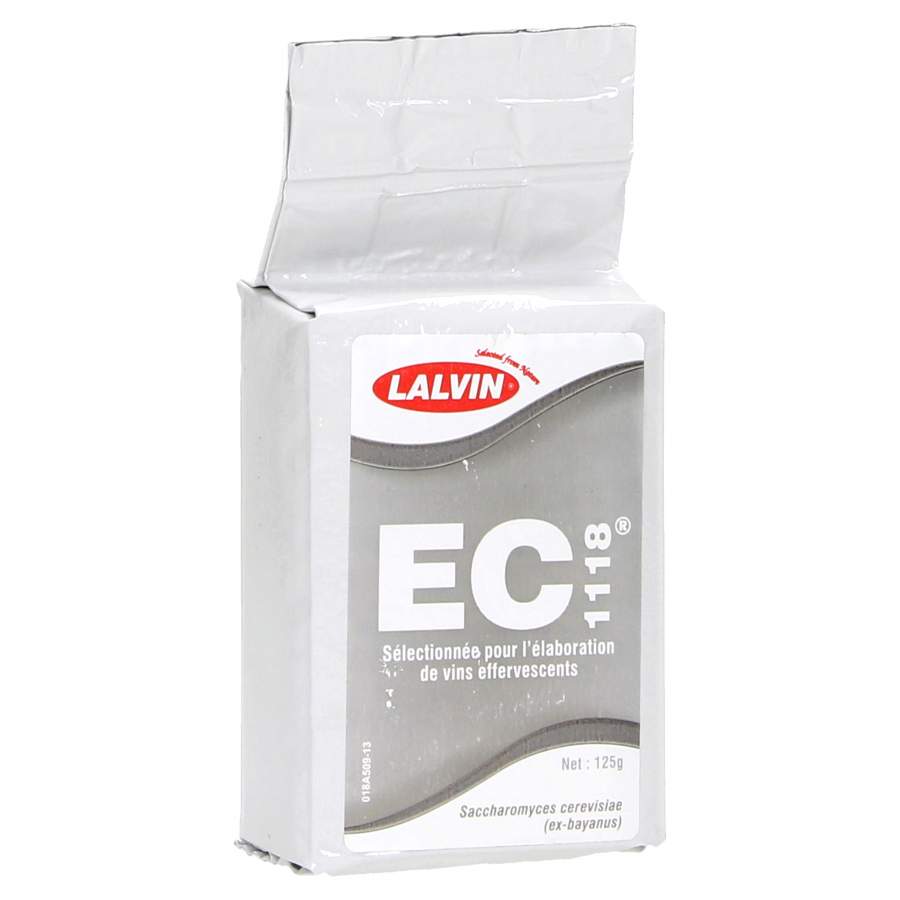 Considering EC-1118 for your next wine batch? Click here to be directed to our store to purchase online, or call us at (877) 812 – 1137 to place an order with one of our associates. We can also provide a step-by-step instructional for re-hydrating your yeast and adding it to your wine. Whether you're a newbie home winemaker or a pro, we're here to help!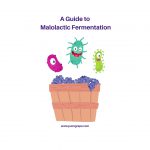 Malolactic Fermentation, also known as Secondary Fermentation or "Malo", is the process in which Malic Acid in the wine converts to Lactic Acid.
What is Malolactic Fermentation?
As stated above, it is the process in which Malic Acid in the wine converts to Lactic Acid. The primary role of Malolactic Fermentation is to deacidify the wine which affects the sensory aspects of wine, making the mouthfeel smoother and it adds complexity to the flavor and aroma of the wine. The deacidification of the wine happens by converting the harsh diprotic malic acid into the softer monoprotic lactic acid. Nearly all red wines go through Malo while only a few whites, like Chardonnay and Viognier, do. One way to recognize if a wine has gone through Malo is if it has a creamy, buttery mid-palate texture. The buttery flavor comes from diacetyl, a by-product of the reaction.
What is Diacetyl?
Diacetyl is a flavor metabolite produced by lactic acid bacteria known as Oenococcus Oeni. Oenococcus Oeni is the main bacteria responsible for conducting Malo, due to its ability to survive the harsh conditions of wine. It is responsible for the production of the sensory aspects noted above. Malo can happen naturally, though often inoculated with the bacteria culture to jumpstart the process.
When does Malo take place?
Malolactic Fermentation can happen in two different ways, during primary fermentation or after. Amid fermentation, it is Co-Inoculation. After fermentation, it is Post-Fermentation Inoculation. Inoculation that takes place after alcoholic fermentation is the most common practice. When you add bacteria cultures like MBR31 after fermentation is complete, it jumpstarts the Malo process. Co-inoculation takes place at the start of alcoholic fermentation, which allows winemakers to focus on other things such as the improvement of flavor development.
What are the signs that Malo is in progress, and how do I know if it is finished?
The best way to identify malo in progress is bubbles! The malolactic activity can be detected by the presence of tiny carbon-dioxide bubbles. When the bubbles stop, Malolactic Fermentation is complete. This can take anywhere between one and three months.
What are the benefits of each method?
Firstly, the benefits of post-fermentation inoculation include better control of the start time duration of Malo. Lessened biogenic amine production leaves the wine unprotected by sulfite for a limited amount of time. This allows less potential for spoilage by other organisms. It reduces the incidence of excessive volatile acidity and enhances flavor profiles and complexity. The benefits of co-inoculation include lower levels of the inhibitory alcohol that are present at the start of Malo, and no need to apply external heating to the ferment due to the heat generated by the yeast fermentation. This results in faster completion of Malo. This means the wine can have sulfite added earlier and reduces the potential for the growth of spoilage organisms. Finally, a bonus is that bacteria added at the start of the yeast fermentation encounter a nutrient-rich environment.
Need assistance with your winemaking process?
Musto Wine Grape Company is here to help. We offer a wide variety of products and services to help you at any stage in your winemaking journey. Email winemaker@juicegrape.com or call us at (877) 812-1137 to speak with someone who can assist you.
Fermenting Tubs: Product Spotlight
Fermenting tubs: we sell a variety of winemaking products, including tubs specifically made for fermenting. Why is a fermenting tub one of the best investments you can make? Choosing the proper vessel to ferment your wine in is extremely important as it effects the quality of fermentation.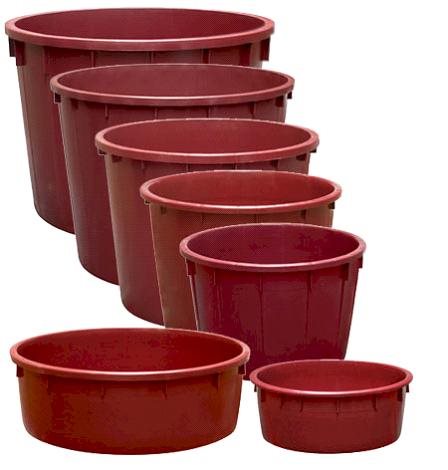 What's so special about our fermenting tubs?
Our fermenting tubs are made of food grade plastic. Did you know if you used a non-food grade plastic pail or tub to ferment your wine in, you can actually poison yourself? This is due to the plastic actually seeping into your wine while it heats up during fermentation! Wild, right?
What are the benefits of using a fermenting tub aside from not being poisoned?
Aside from not being poisoned by your fermenting tub, the way our fermenting tubs are engineered makes a big difference than per say a normal drum or bucket. Our pails gradually get wider going from the base up, giving the must more surface area to breathe. This also helps with any cold spots you may have. More surface area equals better fermentation, better fermentation equals better wine, and we all know what better wine equals!
Do your fermenting tubs come with lids?
Our fermenting tubs do come with lids (sold separately) however; we actually recommend simply using a bed sheet draped over the tub. Why? Let's revisit the need to let your wine breathe: not providing enough oxygen to your wine can actually give it a rotten egg smell, this is due to volatile sulfur compounds developing in the enclosed space between the wine and the lid. Not only do you want to avoid rotten egg smelling wine, you also don't want your tub to explode. A closed fermentation tub becomes an incubator, trapping heat with the gasses and BOOM! Now you have must everywhere AND your winemaking room smells like rotten eggs. Yuck. Using the bed sheet instead of the lid will prevent this too.
If you've decided to invest in a fermenting tub, visit our store to pick yours up or give us a call at (877) 812 – 1137 to place your order over the phone with one of our sales associates. You can view the sizes and specs of our tubs here.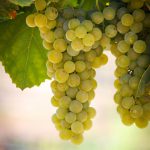 Chardonnay is a white wine grape that originated in the Burgundy wine region of eastern France. We source our Chardonnay wine grapes from 3, high quality, and sustainable appellations in California. This includes Suisun Valley, Lodi, and Central Valley. These regions produce a range of outstanding high quality to premium luxury wine grapes for the best value.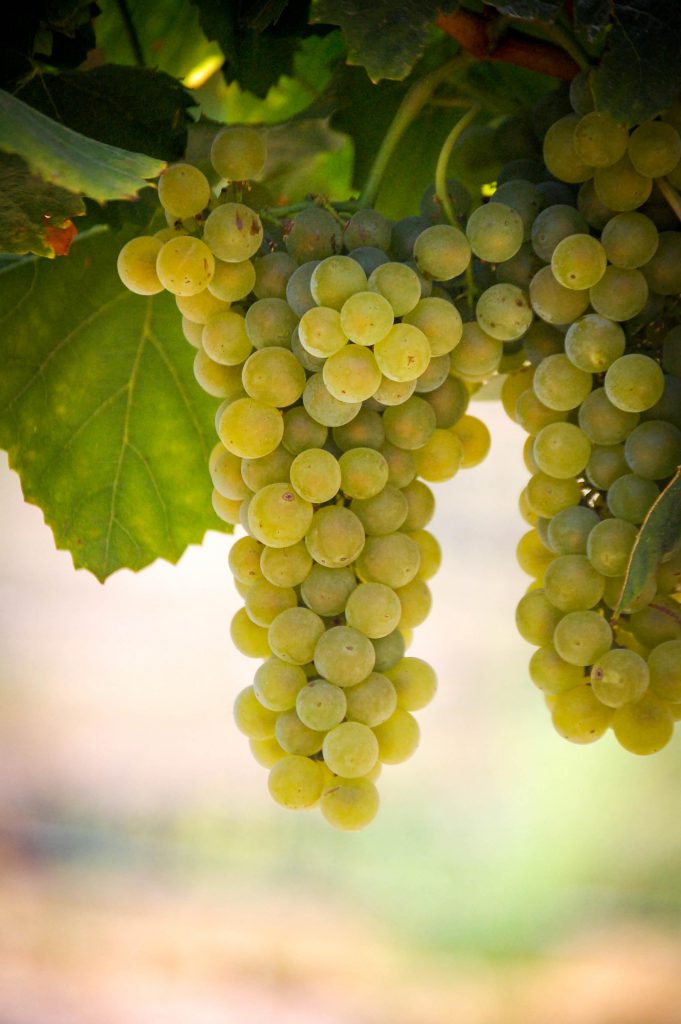 Suisun Valley, California
Firstly, Suisun Valley Chardonnay tends to yield beautiful notes of honeysuckle, green apple, and lemon tied into a welcoming nose. It is full-bodied and lush on the palate featuring tropical flavors of pineapple, peach, and bright citrus. It also has a clean and pleasant finish. We recommend fermenting in a stainless steel fermenting tank using QA23 wine yeast. This is perfect if you're aiming for that tropical profile in your Chardonnay.
Lodi, California
Secondly, If you're looking to make a beautifully balanced wine with lovely notes of pineapple and citrus, that mingles with notes of sweet vanilla custard finishing with just the right amount of silkiness and acid, we recommend the Lodi Chardonnay. We also recommend fermenting with D47 wine yeast in a French oak barrel. When you are fermenting in a barrel, it's best to use MBR31 to allow your Chardonnay to go through Malo-Lactic Fermentation. This will achieve those silky and buttery finishes.
Central Valley, California
Finally, If you're drawn to the Lodi Chard characteristics but you're looking for more complexity, try the Central Valley Chardonnay. It has the potential to yield fresh tropical fruit, pears, and peaches along with custard cream flavors leading to a creamy, soft, and mouth-filling finish. For these results, we recommend fermenting in a stainless steel tank or fermenting tub with VIN13 wine yeast and aging in a French oak barrel. Inside the barrel, it should undergo Malo-Lactic Fermentation with the use of MBR31 and will yield that layered complexity you're craving.
Ready to make your own Chardonnay? Musto Wine Grape is here to supply you with everything you need to make the wine of your dreams. Email us at sales@juicegrape.com or call (877) 812-1137 to speak with someone who can get you started!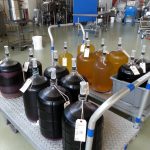 Well, you've done it – you've miraculously turned grape juice into wine.
Brix are at or below 0 when checking on the hydrometer, and it's time to wrap things up and get your wine on its way to becoming the delicious end result you've dreamed of! So what to do first?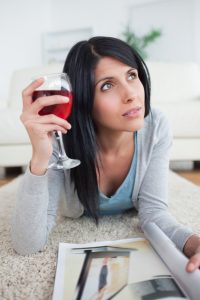 Rack your wine off of the gross lees. If you made red wine you'll be pressing, letting it sit for 1-2 days, and then racking off the heavy gross lees that settle to the bottom. If it's white wine, there is of course no pressing to be done so you can just rack it right off whatever has settled to the bottom.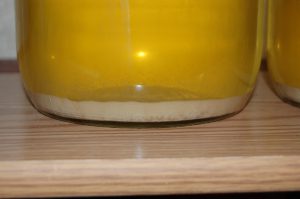 Move your wine into your aging vessel of choice. This could be a carboy, tank, barrel… wherever it will live for the next few months, move it there. Make sure there isn't head space – oxygen is not your friend here.
Check pH and TA. These numbers will have changed during the fermentation, so your current numbers are different than the ones you logged when your fruit or juice first came in. It's important to know these numbers, as they will dictate your SO2 adds, aging, and storage conditions.
Taste your wine! Think of this as the wine's infancy. It's not going to taste exactly how it will after some aging, but the potential will be there. Get used to how newly made wine tastes.
Is your wine going through MLF? If so, let it complete. You can check its progress using paper chromatography
Add SO2 as soon as MLF has completed. This is imperative and keeps your wine protected.
Clarification. If using clarification or fining agents to help clear your wine. Similarly, you can let it settle and continuously rack it over time.
Filtration. Help clear your wine so it will sparkle in the glass! While this step is not entirely necessary, it will give the wine clarity as well as helping with microbial stability by eliminating any bacteria that may be present.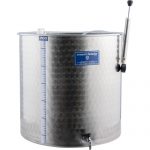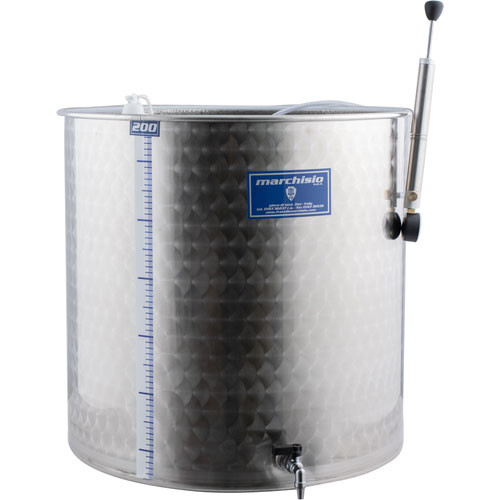 Once the home winemaker has mastered the art of getting just the right amount of wine into dozens of different sized carboys, they may be wondering if there is an easier way to ferment and bulk age their wine. Enter the stainless steel tank!
While getting a stainless tank may seem like a big next step, it's likely one of the best decisions you will make, assuming production levels are high enough. If you're a home winemaker who has a couple carboys sitting in the cellar, your goal probably isn't a larger tank. But if you're making anything more than that, it may just make your life that much easier (and fun!)
A variety of sizes
Stainless steel tanks come in many sizes, from 100 liters (26 gallons) to 10,000 liters or more! Unless you're looking to start their own large scale commercial winery, you'll likely start your search in the 100L+ range.
Variable capacity or fixed volume
Part of the beauty of stainless tanks is that unlike carboys, demijohns, and barrels, they are oftentimes variable capacity. What does this mean? It means you don't have to worry about constantly topping up, blending other wines into your batch to allow it to reach the neck of the vessel, the threat of oxidation, or employing inert gas to keep the head space at the top of the vessel blanketed. Some winemakers prefer fixed capacity tanks, but again, the downside is that you really need to stay on top of keeping them full the entire time you're bulk aging.
Time to set up your stainless steel tank
Setting up your tank is very simple to do. The basic setup will include a stand, valves, tasting valve, and maybe a thermometer and a thermowell. The tank may come with a stand or leveling feet which elevate it from the ground. Even the most simplistic, small tank may come with these, though some will only be basic enough that they get placed directly onto the floor or a pallet. The smallest tanks will not have a manway, since you can easily reach in from the top for cleaning or extracting the juice or must post fermentation. Some will have a valve on the bottom and some will not.
What else might I need to set up on my tank?
A manway

1 or more valves

Sight gauge (plastic tube on side of tank indicating volume in tank)

Racking port and drainage port (higher and lower ports, respectively)

Gaskets and clamps (most common are 1.5″ / 2″ / 2.5″)
Musto Wine Grape is happy to offer a wide range of Marchisio stainless steel tanks, from 100L capacity onward. Come see us and we will be happy to speak with you in detail about what tank is the best for you!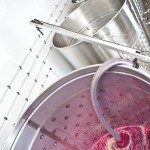 What's the Winemaker's Think Tank?
Every Thursday we will post about a few frequently asked questions that our winemaker has answered. If you have a winemaking question you would like to have answered, please email us at support@juicegrape.com and we will try to get into next week's post. Cheers! 🙂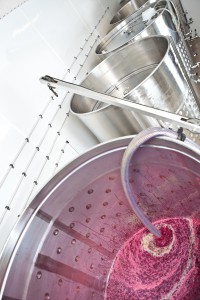 So my wine is done fermenting, when do I rack it?
After fermentation, the next immediate step is to remove the new wine from its lees, which is the sediment left behind after fermentation.  The lees contain dead yeast cells, grape particulates, and maybe even a few fruit flies that could lead to the development of some unpleasant aromas in the wine if not removed. Hydrogen sulfide can be produced from the lees if left in with the new wine. The first racking should be done within a week after fermentation is complete, the sooner the better. The wine should be racked into a sanitized container, with the wine filling the vessel completely, leaving a very little amount of headspace. In a carboy, the wine should go up to the neck of the carboy. After the first racking, the wine should be stored in a cool place. If the wine has been inoculated with Malo-lactic cultures, secondary fermentation will continue after the racking as the bacteria will travel over with the new wine into the new vessel. If the wine is going through MLF, do not add sulfites until this fermentation has been completed. If the wine is not going through MLF, then add a ¼ tsp of potassium metabisulfite per 5 gallons of wine to help preserve the wine. Rack every two months to continue clarifying and purifying the wine. Be sure to add sulfites each time that you rack.
We hope this information helps with your winemaking. If you have any follow up questions or winemaking questions in general, please email us at support@juicegrape.com.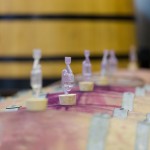 What's the Winemaker's Think Tank?
Every Thursday we will post about a few frequently asked questions that our winemaker has answered. If you have a winemaking question you would like to have answered, please email us at support@juicegrape.com and we will try to get into next week's post. Cheers! 🙂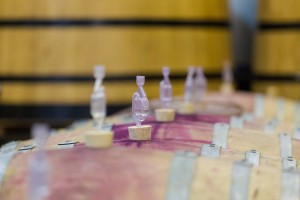 How do I know if fermentation is complete?
It is often easy to see visual signs of fermentation:  from activity in the airlock, bubbles, and the formation of a cap to the aromas of yeast and carbon dioxide, the wonders of fermentation are succinct observation.  But how does the home winemaker know when the fermentation is complete? The simplest way of seeing if fermentation is complete is to taste the wine and observe if there is any sweetness to it. If there is still sugar that you can taste, the yeast have not yet completed their job. The most accurate and scientific way of seeing if fermentation is complete is to take a measurement of the Brix via a hydrometer. A hydrometer is a glass instrument that reads sugar content via the hydrometers buoyancy in wine juice. The juice sample should always be placed into a sanitary, cylindrical shaped vessel. As the wine ferments, yeast consumer sugar and excrete alcohol, making a thinner, less dense liquid. At the beginning of fermentation, the hydrometer will not sink very far into the wine. The sugars within the juice make it thicker and the hydrometer will float on top of the juice. As fermentation progresses the new wine becomes less dense and sugary, allowing the hydrometer to sink down into the liquid. When the fermentation is complete, the hydrometer will sink down into the liquid to the 0 mark, if not farther. When reading the hydrometer, spin it slightly in the cylinder to dislodge any bubbles that may cling to the sides of the hydrometer. Observe where the meniscus of the wine falls on the gradients of the hydrometer. This will give you your sugar level in degrees Brix of the fermenting wine. When the hydrometer sinks to zero or below, the fermentation is complete and you can rack the wine.
We hope this information helps with your winemaking. If you have any follow up questions or winemaking questions in general, please email us at support@juicegrape.com.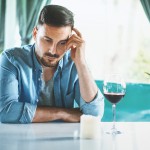 What's the Winemaker's Think Tank?
Every Thursday we will post about a few frequently asked questions that our winemaker has answered. If you have a winemaking question you would like to have answered, please email us at support@juicegrape.com and we will try to get into next week's post. Cheers! 🙂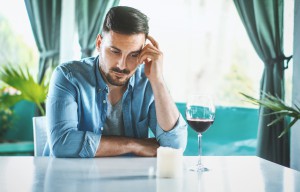 What do I do if I have a stuck fermentation?
                  Sometimes, even though we take great care as winemakers to avoid it, we can get caught with a stuck fermentation. Yeast are incredible creatures, capable of very rapid reproduction, but they do have their limiting factors. It is very important to know the limitations of the certain yeast strain that you are using for your wine. Evaluate your must's pH to ensure that it is above 3.2, the lower pH environmental threshold for most yeast strains. Take into consideration the alcohol tolerance of the yeast that you selected. If you take the initial Brix level and multiply it by .55, you will have a pretty close estimate of your ending alcohol by volume. Make sure that you haven't put in a yeast that is unable to handle the rising alcohol levels of the must. Another important factor to consider is the temperature of the must. All yeast strains have a preferred temperature window in which they like to work and reproduce. Because fermentation is an exothermic reaction, check your temperatures (if making reds always take a measurement under the cap) and be sure they haven't gotten so warm that the yeast may be dying off. The opposite is also true, ensuring that your juice or must have warmed up enough to allow the yeast to begin their processing. Lastly, another important factor to  consider in the health of your fermentation is the nutrition of your yeast. Aside from the sugar that they consume, yeast also need proteins, vitamins, and minerals to complete a healthy fermentation. Using a nutrient, such as Fermaid, will give the yeast the other elements needed to properly process the juice.
                  After the careful evaluation of these factors, you may need to add a small amount of water, nutrients, or heat or cool the must/juice. A winemaker at Musto Wine Grape is happy to help you with the amounts and timing of these additions. If all of these factors have been evaluated and adjusted for, prior to fermentation, and you still have a stuck fermentation, you will need to restart the fermentation. Please contact support@juicegrape.com and a trained winemaker can help you with a restart procedure.
We hope this information helps with your winemaking. If you have any follow up questions or winemaking questions in general, please email us at support@juicegrape.com.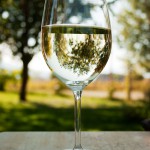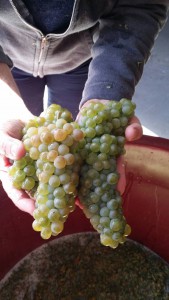 Making Wine from White Grapes
1. Sanitize and Crush and Destem – Inspect your grapes and remove any moldy clusters. Crush and destem into clean and sanitized food grade plastic tubs. Always rinse your receiving vessel with a sanitizing strength potassium metabisulfite solution (2oz/gallon or 3tbsp/gallon). Make sure that the sanitizing solution touches all the surfaces of the vessel and that the vessel is completely emptied out of all sanitizing solution after. Shake free any drops as best you can from the vessel. Having remaining sulfite liquid in the vessel will prohibit fermentation. Do not rinse the sanitizer off with water after sanitizing as that will reintroduce bacteria to the environment.
2. Once all of the grapes are crushed, try to accurately measure your quantity of must. Add ¼ tsp of potassium metabisulfite for every 5 gallons of must that you have. Mix up the must thoroughly.
3. Wait for 2 hours after the sulfite addition and then add pectic enzyme to the must. Musto Wine Grape offers generic pectic enzyme or Cinn Free pectic enzyme that is specifically designed for white wine grapes. Follow the directions for the individual type of enzyme. Always mix it with water to create a 10% solution (if you use 5mls of enzyme, mix it with 45mls of water). The water allows it to better circulate throughout the must. Allow the pectic enzyme to work for 6 hours before pressing.
4. Press the Must – Wash the press and sanitize using potassium metabisulfite. Again, make sure the press does not have an excessive puddles or lingering amounts of sanitizing solution remaining. Sanitize the receiving container for fermentation (carboy, tank, demijohn, barrel) and any pumps or tubing that you may use. Anything that comes in contact with the wine should be rinsed with sulfite sanitizing solution. Place a screen or mesh (also sanitized) inside of the press to hold back any extra skins or seeds from getting through. Start by scooping up the must and placing it in the press. Some of the liquid will immediately flow through; this is the "free run". When the press is full, slowly begin pressing. Do not try and press every last drop out of the must as this can lead to seed cracking and bitterness in the wine. Fill each container to within 6 inches of the top, to allow room for fermentation. This process will cause the juice to foam up and generate gas, therefore volume.
5. After pressing the grapes, mix the container thoroughly and take and record your measurements. Measure Brix, pH, and TA. If you need to adjust your juice at all, this is the time to do it. Ideally your Brix should be between 21-26 degrees, the pH between 3.2-3.5, and the TA between 6.5-8.5g/L. Your initial Brix reading, multiplied by .55, will give you a close estimate of your ending alcohol by volume percentage.
6. If you would like to use fermentation tannins (FT Blanc) or fermentation nutrients such as Opti-White, add them after measurements and adjustments have been made. Musto Wine Grape packages FT Blanc and Opti-White in small packs for 5 gallon batches. Mix any of these ingredients in thoroughly.
7. After measurements have been taken and any adjustments have been made, it is time to set yeast if you are using a cultured yeast strain. Use 1gram/gallon of wine must. Follow the yeast set directions on the packet explicitly and/or see the separate "Yeast Set" instructions.
8. After you atemperate and add your yeast, cover your tank with a floating lid or your carboy or demijohn with an airlock. An air lock will allow the carbon dioxide to escape the container without additional air getting in to oxidize the wine.
9. Stir the juice every other day to re-suspend the yeast and nutrients. Keeping the yeast in suspension is important to give it access to sugar and nutrients and to avoid the production of H₂S.
10. If you are using additional yeast nutrients to assist in fermentation you will add them after fermentation has started. Fermaid O is added at the beginning of fermentation (1 day after yeast set) and all others (BSG yeast nutrient, Fermaid K, AnchorFerm) will be added at 1/3 depletion of the Brix (2/3 of the beginning amount of Brix). Follow the directions for the individual yeast nutrient, hydrating with water and mixing thoroughly.
11. If you are adding malolactic cultures to your wine (Chardonnay), you may also chose to do this at 1/3 Brix depletion. If using a malolactic nutrient (Opti-Malo Plus) with the bacterial culture, hydrate the nutrient in a separate container from the bacteria and add to the must directly before the addition of the bacteria. Follow all directions on the bacteria and nutrient packets explicitly.
12. Monitor the progression of the juice by taking daily hydrometer readings. Using a sanitized wine thief or syringe, pull a sample of fermenting wine that is large enough to fill the hydrometer cylinder. Always sanitize the hydrometer and the cylinder before taking a reading. Look to the meniscus of the wine surface in relation to the hydrometer for the most accurate reading. When the wine is fermented to dryness (0.90 Specific Gravity), is has completed its primary fermentation. Allow the lees particles to settle, and then rack the wine into a sanitized container. Be sure that the container is filled within ½" of the top to prevent air exposure. At this point, it is imperative to add ¼ tsp of potassium metabisulfite per 5 gallons of wine. The sulfites will kill off any harmful microbes and prevent the wine from oxidizing.