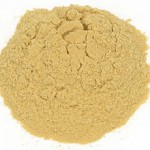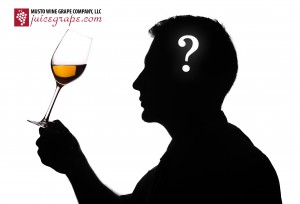 What's the Winemaker's Think Tank? 
Every Thursday we will post about a few frequently asked questions that our winemaker has answered. If you have a winemaking question you would like to have answered, please email us at support@juicegrape.com and we will try to get into next week's post. Cheers!

Do I Add Yeast to My Wine?
Some winemakers prefer what is called a "natural method" of fermentation, by allowing the yeast that live on the grape skins to ferment the must into wine. While these yeast can start the process of fermentation, they generally have too low of a population and alcohol tolerance to successfully finish the fermentation process. The most successful fermentations are conducted with lab cultured yeast cells. This is not to say that this method isn't natural as well. Scientists travel to famous wine growing regions to obtain samples of the natural yeast flora that exist in those environments. They take these samples back to the lab and culture them, breeding select and healthy populations that can be packed and sold to winemakers all over the world. These selected yeast strains have a higher alcohol tolerance and have had the benefit of many trials and research conducted on their behalf to see exactly how they affect a wine. By using these strains you will not only have a more successful fermentation, but also more predictable results rather than the unpredictable results of the wild flora "natural yeast" that live on the skins. Through their research, scientists have found that certain yeasts promote certain attributes of the wine such as color security, fruit characters, spice flavors, and acid reduction. A vintner may select one of these commercially bred strains to get the desired effect they would like in their end product.
We hope this information helps with your winemaking. If you have any follow up questions or winemaking questions in general, please email us at support@juicegrape.com.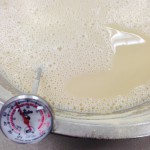 Hello Winemakers!
We are excited to release our newest video – "Yeast Starter Instructions." In the video Winemaker Frank Renaldi teaches us how to correctly create a Yeast Starter for your fermentation.  Please feel free to visit our YouTube Page for more videos HERE.
Cheers!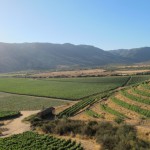 Yeast Pairings for Chilean Wine Grapes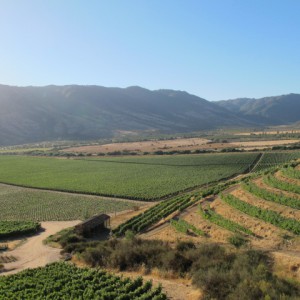 Cabernet Sauvignon: BM45, BM4X4, D80, RC212, D254
Cabernet Franc: BM45, RP15, D254, D80, BDX
Petite Verdot: BM4X4, D80, D254
Chardonnay: QA23, VIN13, D47, COTE DES BLANCS
Pinot Grigio: 71B, VIN13, QA23, R2
Sauvignon Blanc: VIN13, QA23, R2, D47, V1116
Which yeast will you use?

Also, don't forget to watch our Youtube Video on "Yeast & Stuck Fermentation"
Cheers! And Happy Winemaking!