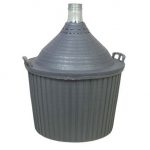 Do you have a newbie winemaker in your life you need to get a gift for?
Maybe you are the newbie winemaker, and you need to know what to ask for this holiday season!
Either way, we have prepared a basic gift buying guide for you, to simplify the just-getting-started-winemaking process!
1. CARBOYS. The average home winemaker will never complain about having too many carboys – it just means more vessels to make wine in! You can get them in 3, 5, or 6 gallon formats. It's always a good idea to get one of each to help accommodate varying volumes.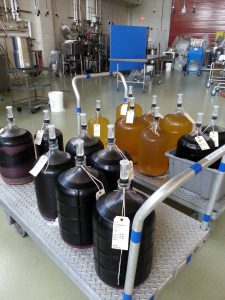 2. DEMIJOHNS. A more traditional vessel to make wine in, these can hold more volume AND not to mention it, but they are pretty cool looking. You can get them with or without a spigot at the bottom.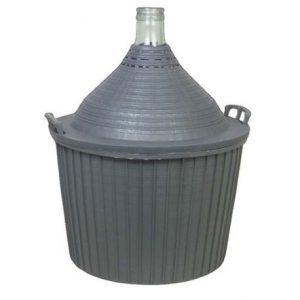 3. REFRACTOMETER. These devices are used to check the amount of sugar in grapes, and are indispensable to the serious home winemaker who is also starting to grow their own grapes as well – it helps to tell them when they should harvest!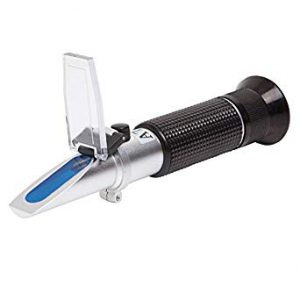 4. OAK CHIPS. As a great way to play around with flavor, oak chips help the newbie winemaker to get a feel for what oak does to a wine as it ages without the investment in, and care for a full sized barrel. There's a lot to learn when it comes to proper barrel maintenance, so adding oak chips is a perfect way to get the color and flavor dynamics of working with oak.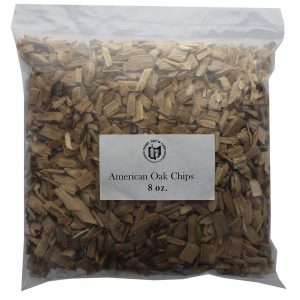 5. SIPHON. If your newbie winemaker wants to move beyond using a funnel or mouth siphoning to transfer their wine, an autosiphon will help to elevate them to the next level. It's going to make their life a lot less messy and will take up less of their time to move their wine from vessel to vessel.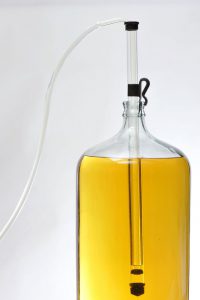 6. GIFT CERTIFICATE. Last but not, least! Purchase a gift certificate and your winemaker can put it towards anything they want. Classes, equipment, grapes, juices, you name it!
Musto Wine Grape Company is here to help! We are New England's largest supplier for home winemaking products and services. You can get set up with all of your juice, grape and equipment needs and have you on track to making your own perfect pairing for next fall! Visit juicegrape.com or give us a call at (877) 812 – 1137 to learn more. We look forward to hearing from you!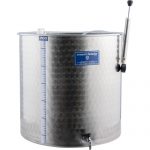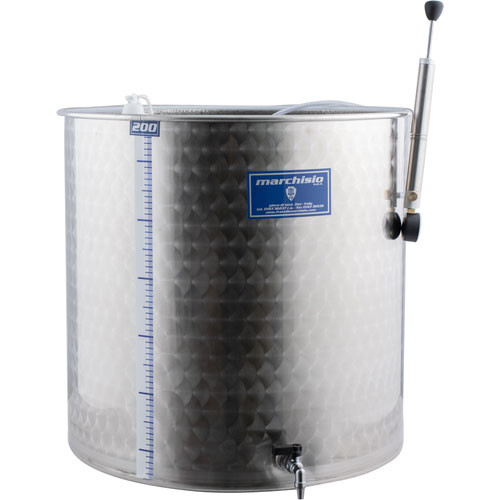 Once the home winemaker has mastered the art of getting just the right amount of wine into dozens of different sized carboys, they may be wondering if there is an easier way to ferment and bulk age their wine. Enter the stainless steel tank!
While getting a stainless tank may seem like a big next step, it's likely one of the best decisions you will make, assuming production levels are high enough. If you're a home winemaker who has a couple carboys sitting in the cellar, your goal probably isn't a larger tank. But if you're making anything more than that, it may just make your life that much easier (and fun!)
A variety of sizes
Stainless steel tanks come in many sizes, from 100 liters (26 gallons) to 10,000 liters or more! Unless you're looking to start their own large scale commercial winery, you'll likely start your search in the 100L+ range.
Variable capacity or fixed volume
Part of the beauty of stainless tanks is that unlike carboys, demijohns, and barrels, they are oftentimes variable capacity. What does this mean? It means you don't have to worry about constantly topping up, blending other wines into your batch to allow it to reach the neck of the vessel, the threat of oxidation, or employing inert gas to keep the head space at the top of the vessel blanketed. Some winemakers prefer fixed capacity tanks, but again, the downside is that you really need to stay on top of keeping them full the entire time you're bulk aging.
Time to set up your stainless steel tank
Setting up your tank is very simple to do. The basic setup will include a stand, valves, tasting valve, and maybe a thermometer and a thermowell. The tank may come with a stand or leveling feet which elevate it from the ground. Even the most simplistic, small tank may come with these, though some will only be basic enough that they get placed directly onto the floor or a pallet. The smallest tanks will not have a manway, since you can easily reach in from the top for cleaning or extracting the juice or must post fermentation. Some will have a valve on the bottom and some will not.
What else might I need to set up on my tank?
A manway

1 or more valves

Sight gauge (plastic tube on side of tank indicating volume in tank)

Racking port and drainage port (higher and lower ports, respectively)

Gaskets and clamps (most common are 1.5″ / 2″ / 2.5″)
Musto Wine Grape is happy to offer a wide range of Marchisio stainless steel tanks, from 100L capacity onward. Come see us and we will be happy to speak with you in detail about what tank is the best for you!