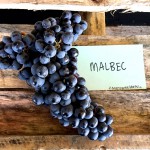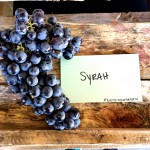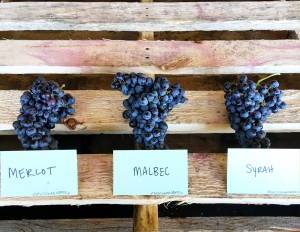 As of 5/2/2017 the following is in stock…
Juices:
ALL Chilean Varieties
ALL South African Varieties
Grapes:
Malbec
Carmenere
Merlot
Petite Verdot
Syrah
To Arrive 5/5/17….
Juices:
ALL Chilean Varieties
Grapes:
Cabernet Sauvignon
Cabernet Franc
Carmenere
Pinot Noir
Petite Verdot
Malbec
Merlot
Syrah
Please feel free to contact us at sales@juicegrape.com or 877.812.1137 to schedule your pick up!
We are looking forward to working with you this Spring Harvest! Keep an eye on our Facebook Page and Harvest Tracker for more harvest information and upcoming wine classes.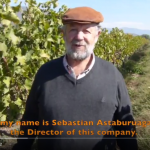 As the Chilean grapes start arriving….Here is a video from our grower – Correo Albano Vineyards – talking about the history of his vineyard, the region of Curico, and the 2017 Harvest. Cheers to 5 generations of growing the best wine grapes of Chile!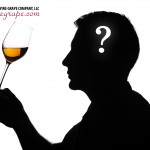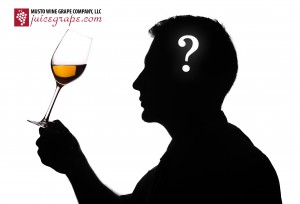 What's the Winemaker's Think Tank?
Every Thursday we will post about a few frequently asked questions that our winemaker has answered. If you have a winemaking question you would like to have answered, please email us at support@juicegrape.com and we will try to get into next week's post. Cheers!

How long will my wine last?
All wine ages differently. Certain varietals benefit from aging, others are meant to be consumed quickly. Generally, the more tannic the wine, more it will benefit from aging. Other factors influence a wine's potential to age as well. If the winemaker chooses not to add sulfites to the wine (not recommended), the wine will not age as well and should be consumed within a year. If the proper level of sulfites are added, the wine stored at an appropriate temperature (55-62 degrees Farenheit), and not exposed to light, it should be able to age for many years. Some varietals that benefit from aging are Chardonnay, Cabernet Sauvignon, and Malbec. Some varietals that do not necessarily benefit from aging are Gewurztraminer, Sauvignon Blanc, and Cayuga.
We hope this information helps with your winemaking. If you have any follow up questions or winemaking questions in general, please email us at support@juicegrape.com.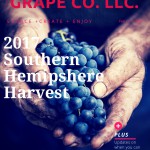 Extra, extra! Read all about it! The Spring Harvest will be here soon! Catch up on what Musto Wine Grape Company has in store for your Spring vintage by clicking the link below.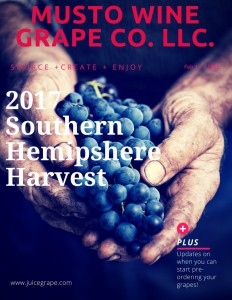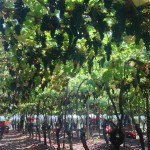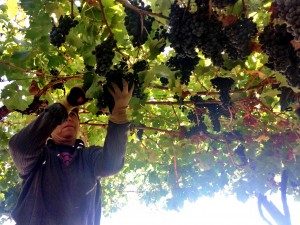 2017 Chilean Harvest:
2017 was a fantastic growing season up until the other day. As many of you might have heard on the news massive fires broke out in Chile. The fires have been a devastating blow to the Chilean people. However, The Curico Valley and the Southern regions of Colchagua Valleys were thankfully not affected. Unfortunately other Chilean wine growing regions such as the Maipo Valley were greatly affected by the fires and might not be able to produce vintages this year. We encourage everyone to donate to the Red Cross to aid in the relief of these fires.
The growing season for the Curico and Colchagua Valley's was a hot and dry one. Expect wines with great character, intense flavors, complexity, and distinction. We should be receiving grapes around the same time as last year, maybe a little earlier for the whites. The first white grapes will be picked at the end of February. Carmenere will be in shorter supply this year as the demand has gone up for this grape, so put your orders in early!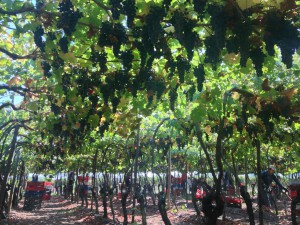 The wines of Chile – along with the winemakers and vineyards that produce them – have had some profound transformations in the past 30 years. Grape growers have successfully determined which varietals thrive in their vineyards, have experimented with unique trellising systems, and explored interesting new areas for planting. The wines now have a head start because of the wonderful grape quality.
Musto Wine Grape Company, LLC. has been importing quality Chilean wine grapes for over 10 years. We have developed long lasting relationships in Chile and are constantly growing and developing the program. The vineyards are located between the Andes Mountains and Pacific Ocean. Therefore, the vines have excellent growing conditions for perfect ripeness and complexity thanks to the ocean breeze and Mediterranean climate.
The Curico Valley has been a wine grape growing region since the 1800's and is located about 115 miles south of Santiago in the Central Zone of Chile. It is known as the "Heart of the Chilean wine industry". Curico has the perfect fertile soil and is best known for its micro climates and the ability to grow over 30 different wine grape varieties. Situated along the Guaiquillo River and nestled between mountains on its east and west sides, Curico's Mediterranean climate and unique topographical features helps to create some of the finest wine grapes in South America.
The climate in the valley is characterized by morning fog and wide day-night temperature fluctuations. Climatic conditions in some parts of the valley favor wines with higher acidity, such as white varieties including Chardonnay, Sauvignon Blanc, Vert and Gris. High quality Cabernet Sauvignon, Syrah, Merlot, and Carménère grapes are sourced from warmer areas of the valley, such as Lontué, particularly when produced from ancient vines.
Terroir: Sandy, clay, decomposed granite, volcanic-alluvial
Grape Varieties Available: Cabernet Sauvignon, Cabernet Franc, Carmenere, Malbec, Merlot, Petite Verdot, Pinot Noir, Syrah, Chardonnay, Pinot Gris, Sauvignon Blanc, Viognier
Juice Varieties Available: Cabernet Sauvignon, Cabernet Franc, Cabernet-Merlot Blend, Carmenere, Malbec, Merlot, Petite Verdot, Pinot Noir, Syrah, Chardonnay, Pinot Gris, Sauvignon Blanc, Viognier, Muscat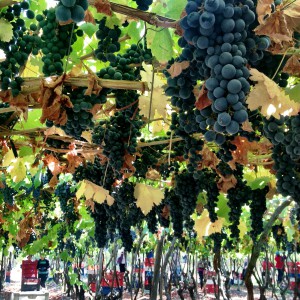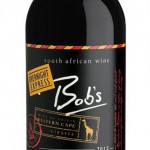 As the Spring Wine Grape Harvest Approaches, we thought we would check out some of the wines that South Africa has to offer.
Today we tasted a Cabernet Sauvignon. #HappyWineWednesday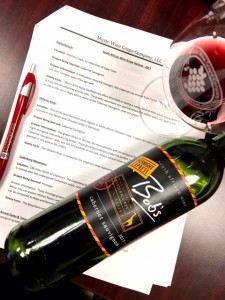 WINE: Bob's 2013 Overnight Express South African Cabernet Sauvignon
TASTING NOTES: On the nose are notes of raspberry, berry, flint, and oak. The palate is filled with flavor, yet soft supple tannins round out the mouthfeel nicely. A great wine to enjoy with grilled meats or a meaty pasta dish.
VITUCULTURE: The soil where these grapes were grown is considered "Clovelly, Stony Glenrosa soils". Clovelly is a component derived from granite, usually red to yellow colored. It contains acidic compounds. It is found on mountain foothill slopes and on ranges of hills, with good physical and water retention properties. Glenrosa soils are typically compact, stony, and clean cut.
WINE REGION: Western Cape, 31 miles East of Cape Town
GEEKY THINGS: Wines from the Western Cape are where some of our Cabernet Sauvignon will be arriving from. Wines from these locations are often described as having a subtle mineral note which many believe is from the decomposed granite soils. The Granite Mountains are approximately 600 million years old, over 3 times as old as the soil in Napa where many of the Cabernet Sauvignon vines are grown.
Click to Download Tasting Notes
More information about our South African Grapes are on our blog. Check out the most recent "2017 South Africa Harvest" by clicking HERE.
Cheers!
The Musto Wine Grape Staff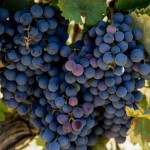 Spring season is almost upon us and we have some great news.  This year we will not only be offering Pinotage from South Africa, but…
Wait for it…
Cabernet Sauvignon from South Africa too!!
Also, we have additional higher-end regions where we will be sourcing our South African grapes.  In addition to the Breede River Valley we will also offer grapes from Stellenbosch, Olifantsriver, and the Cederberg Mountains.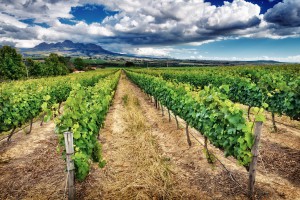 Stellenbosch:
Location: Western Cape, 31 miles East of Cape Town
Grapes Being Sourced: Cabernet Sauvignon
Grower Information: A meticulous vineyard manager, this Cabernet has intense fruit flavors.  The grapes create full, rich, complex wines that age well.
Geeky Facts:  "Wines from these locations are often described as having a subtle mineral note which many believe is from the decomposed granite soils. The granite mountains are approximately 600 million years old, over 3 times as old as the soil in Napa where many of the Cabernet Sauvignon vines are grown." (via Wine Folly)
Olifants River:
Location:  One of the Northernmost wine regions in South Africa's Western Cape. It spans 90 miles between Lutzville in the North and Citrusdal Valley in the South.
Grapes Being Sourced: Cabernet Sauvignon
Grower Information:  The grapes thrive in the hot, dry mesoclimates and are tempered by cool ocean breezes at night and good cold units during winter. These growing conditions make the perfect recipe for good quality Cabernet Sauvignon.  Also, you will find pockets of very old, almost ancient vines in this area. Vines were first planted in this area in the 1700's
Geeky Facts:  The Olifants River is named for the elephants that roamed the region in the 18th Century. (via Wine Searcher)
Cederberg Mountains:
Location:  186 miles North of Capetown. The Cederberg mountains contain a nature reserve. The mountain range is named after the endangered Clanwilliam cedar, which is a tree endemic to the area.
Grapes Being Sourced: Pinotage
Grower Information:  These Pinotage grapes are from older vines and are cultivated at the highest altitude in South Africa. You can expect intense flavors with high levels of complexity. These grapes produce excellent Pinotage and can be compared to Napa and Sonoma in terms of quality.
Geeky Facts:  The mountains are noted for dramatic rock formations and San rock.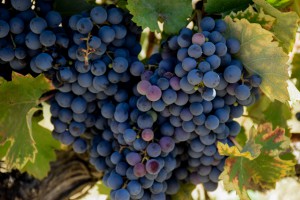 The Pinotage grapes should be arriving towards the end of March and the Cabernet Sauvignon grapes should arrive at the end of April.  We are expecting more information about crop estimates, clones, yeast pairings, photos, and more. So stay tuned for more updates! Cheers!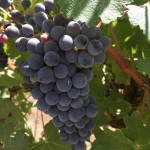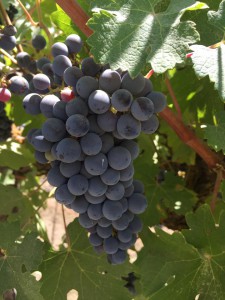 Paso Robles is one of California's emerging AVA's. It has grown from a sleepy town to a high end wine growing and wine producing region. Paso Robles Wine Country is ideally located along California's Central Coast, conveniently between San Francisco and Los Angeles. Over the past decade the number of wineries has more than tripled, and Paso Robles is now home to nearly 200 wineries. Winemaking on the Central Coast began when the Franciscan Friars traveled through California establishing Missions. The Missionaries started planting grapes in 1790. You can still see these vines growing today. Since the original plantings of the Missionaries, Paso Robles has become a top destination for farmers to plant grapes. Many famous people have planted vineyards and started wineries in this region. For example, Ignace Paderewski, the Polish pianist purchased 2,000 acres in the 1920's. He planted Petite Sirah and Zinfandel and eventually opened York Mountain Winery; which is still in existence today.
Paso Robles is comprised of 26,000 acres of wine grapes. It is one of the fastest growing wine regions in California and on the Central Coast. It has a diverse topography. There are rivers, roiling hills, flat lands, and mountains. The soil is comprised of bedrock, weather granite, marine sedimentary rocks, and volcanic rocks. Because of the many different soil components one vineyard block could contain several different soil types.
In terms of grapes, Paso Robles is known for growing Zinfandel, but has gained recognition for Bordeaux and Rhone varieties. The AVA likes to produce non-traditional blends. It is a valley that doesn't follow the rules and expectations of tradition winemaking. The winemakers of Paso Robles like to make their own rules.
Musto Wine Grape Company will be offering the following wine grapes from Paso Robles: Cabernet Sauvignon, Cabernet Franc, Merlot, Pinot Noir, Petite Sirah, Syrah, Zinfandel, and Old Vine Zinfandel.
The Paso Petite Sirah resides on the East side of Paso Robles. Days are hot for a longer period of time than the west side but the temperature will drop down to 50 degrees and below at night. The grapes ripen while maturing slowly to produce  a wine with aromas of blueberry, raspberry, and black coffee.  The wines from this area show deep color, are full bodied, and have a smooth tannic structure.
The Paso Merlot, and Syrah are sourced from Tolosa Winery from their "Meeker Vineyard" blocks.  The Syrah is the Shenandoah Clone and on 5BB rootstock. Finally, the Merlot is Clone 3 and on 5BB rootstock.
The Paso Zinfandel and Old Vine Zinfandel are sourced from the Steinbeck Vineyard. The Zinfandel resides on east-west rolling hills. The soils are calcareous and are farmed by a multiple generation vintner.
The Pinot Noir is sourced from Opolo Vineyards of Paso Robles. The Pinot Noir vineyards are located in the Willow Creek AVA. This region cools down earlier than the East side. The area is known for getting any varietal ripe and mature. The soil is very calcareous which produces a very elegant Pinot Noir.
The Cabernet is sourced from Parrish Templeton Vineyards. These grapes go to wineries such as Opolo and Justin. It is located in the "Pomar Junction" area of the Templeton gap. The soil consists of clay topsoil, over-lying a fractured calcareous base. This vineyard was created to produce high end Cabernet.
Varieties from Paso Robles:

Cabernet Suavignon
Merlot
Pinot Noir
Petite Sirah
Syrah
Zinfandel
Old Vine Zinfandel
We are currently taking orders for ALL Paso Robles grapes. The Pinot Noir will be arriving on 9/9/16. Make sure to secure your grapes today!
sales@juicegrape.com / 877.812.1137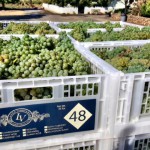 ARRIVING to Hartford, CT Early Next Week: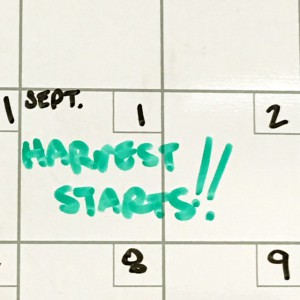 8/29/2016:
LODI
Costamagna Chardonnay
Lodi Gold Grenache
Valley Beauty Barbera
Smiling Baby Merlot
Valley Beauty Zinfandel
9/1/2016:
LANZA – Suisun Valley
CENTRAL VALLEY
Cry Baby Muscat (42lb)
Muscat King (42lb)
Cry Baby Thompson Seedless (42lb)
Lugano Old Vine Zinfandel
Lucerne Old Vine Zinfandel
JUICES from LODI
Call 877.812.1137 or email sales@juicegrape.com for more information