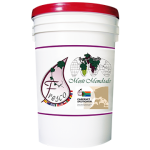 So how can you start making your own wine from South African juices? Follow these 10 Easy Steps (for fresh juice) and you'll be on your way!
Choose a South African variety that speaks to you.
Come to Musto Wine Grape and pick up your pail of juice.
Bring it home, pop open that lid, and add 1/4 tsp potassium metabisulfite to it. Add pectic enzyme if you're going to (5 drops per gallon of juice). Give it a stir.

Allow it to come up to room temperature – we're talking 60 degrees or so.
Choose your fermentation vessel: will you keep it in pails or ferment in a carboy or demijohn? Make sure everything is clean and sanitized. *Be sure there is enough room to account for fermentation foaming*
If you are going to add fermentation tannins or additives (like oak dust, Booster Rouge, Booster Blanc) you can add that now. *Note: do not add tannins such as FT Rouge within 8 hours of adding enzyme*
Pitch the yeast once the temperature has reached at least 60F. Yeast strain choices will vary depending on the juice you choose – ask a winemaker at Musto Wine Grape for a strain recommendation for the varietal you're making. Follow the yeast starter directions explicitly. Be very careful of temperatures, never adding yeast if there is more than a 18 degree difference between the yeast starter liquid and the juice.
Carefully monitor the fermentation by checking Brix levels daily. Add yeast nutrients as needed if you choose to do so.
If you are adding malolactic cultures to your wine, you may also chose to do this at 1/3 Brix depletion. If using a malolactic nutrient (Opti-Malo Plus) with the bacterial culture, hydrate the nutrient in a separate container from the bacteria and add to the must directly before the addition of the bacteria. Follow all directions on the bacteria and nutrient packets explicitly.
When the fermentation is complete, rack off the lees and continue aging. Many South African wines are aged with oak – if you choose to do this, you can do so in oak barrels or with oak alternatives (such as chips or staves).
Want to read more about making wine from Fresh Juice? Check out this blog post.
Can I make my own? Musto Wine Grape Company is here to help you make the wine of your dreams! The Spring South African winemaking season starts in late March, early April. Secure your winemaking grapes or juices and give us a call at (877) 812-1137 to speak with one of our Musto Crush Crew members. We can get you set up with everything you need and provide customer support along the way to ensure your success!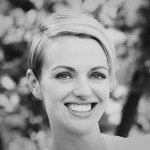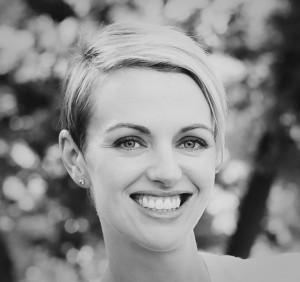 How did you get started winemaking? What first attracted you to winemaking?
I grew up in the Cape Winelands and studied Viticulture and Oenology at Stellenbosch University. I love the process of winemaking, the chemistry of it. Wine is a living thing and it is wonderful to be able to make something with the potential to be enjoyed for years to come as it grows and matures in the bottle.
What do you look for when you make wine? What is your general winemaking philosophy?
It is all about the grapes, get the best grapes possible and make sure you have the basics right, but don't try to over engineer the process.
What is the most difficult aspect of making wine? What's or biggest challenge as a winemaker
You are working with nature so you cannot predict what's to come in a season and every season has its own challenges. I think the most difficult are seasons where the vines are stressed, be it from high temperatures or wet weather that can increase risk of fungal infections in the vineyard.
Are you filtering your wines?
There is a movement toward unfiltered wines, especially as consumers become more educated and willing to accept a little sediment in the bottle. I do prefer to filter my wine, but use the most coarse (largest micron size) filter available. Basically just to give the wine a rough polish as it goes into the bottle.
Are there any new winemaking techniques or tools you'd like to experiment with?
They aren't necessarily new tools, but you can achieve a lot with good use of enzymes and tannins at vinification. I like to cold soak my grapes before fermentation; you get the benefit of good color and flavor development without the harsh tannic extraction that happens after fermentation (when alcohol is present).
What's your favorite wine region?
Many different regions excel at specific varietals, which is part of what makes wine exciting, you can have a Syrah from South Africa; Australia and France and all three can be fantastic but also completely different in style.
We want to give a BIG Thank you to Grettchen for answering our winemaker questions and we look forward to meeting her in person on April 2nd. We would like to invite all of our winemakers to meet her Monday April 2nd from 1:00-6:00PM at our Hartford, CT Location. Grettchen will be speaking about her vineyards and favorite winemaking practices. RSVP to Christina at cmusto@juicegrape.com. This event is FREE to join and we would love you bring in some wines that you have made for Grettchen to try. Looking forward to seeing you all on April 2nd!